This is the new Matrix X2, an electric mini transport truck from China. The truck is made by Matrix Motors, a company founded 2012 and headquartered in Shanghai. Most of the production happens in Jinan, capital of Shandong Province. The company mainly builds electric logistics vehicles and electric mini vans.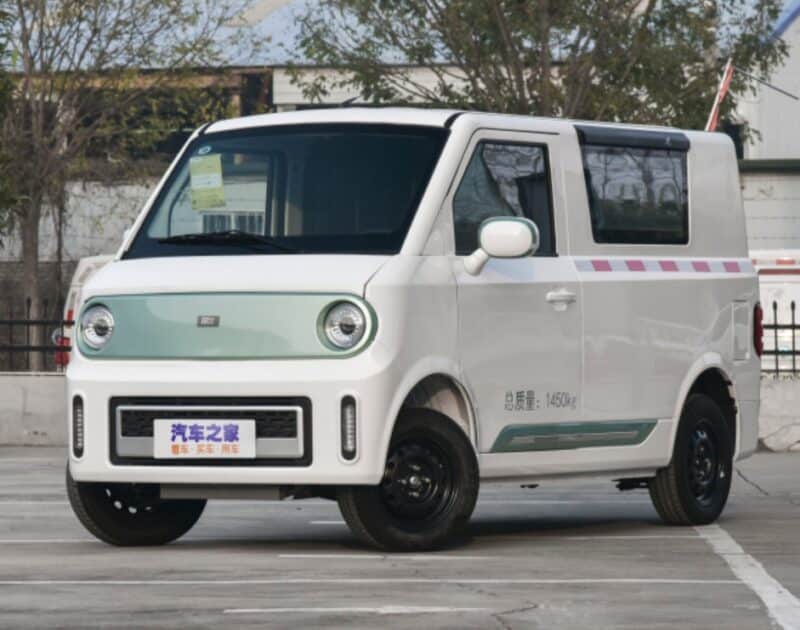 The English brand name is Matrix, the Chinese name is 橙仕 (Chengshi). The brand is best known in China for the Matrix 01, an electric minivan launched in 2021. It has a singe electric motor with 20 hp and 90 Nm. Two battery options: 10.36 kWh for 120 kilometers of range and 20.72 kWh for 220 kilometers. Price starts at 46.665 yuan.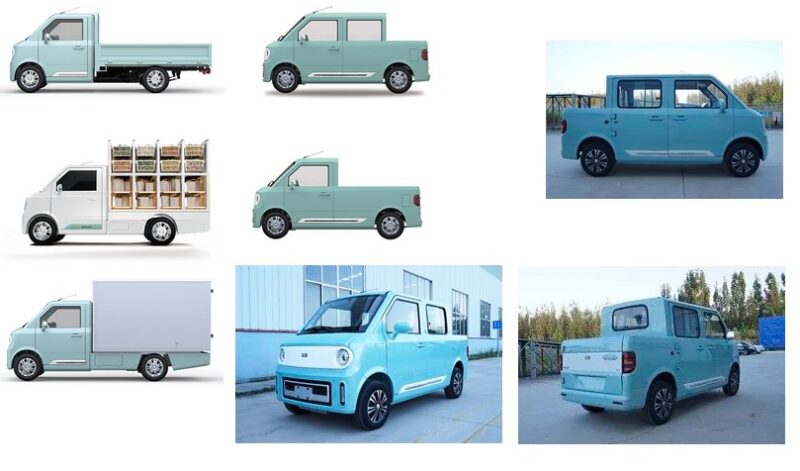 The new Matrix X2 is basically the freight-variant of the 01. Matrix Motors is developing many variants, as Chinese car companies of this kind are wont to do. There is a flatbed pickup truck, a food delivery van, and a box truck. Besides those, Matrix will also sell two passenger-car variants of the X2, a single cab version with two doors and a double cap version with four. The latter is almost ready and will be launched soon.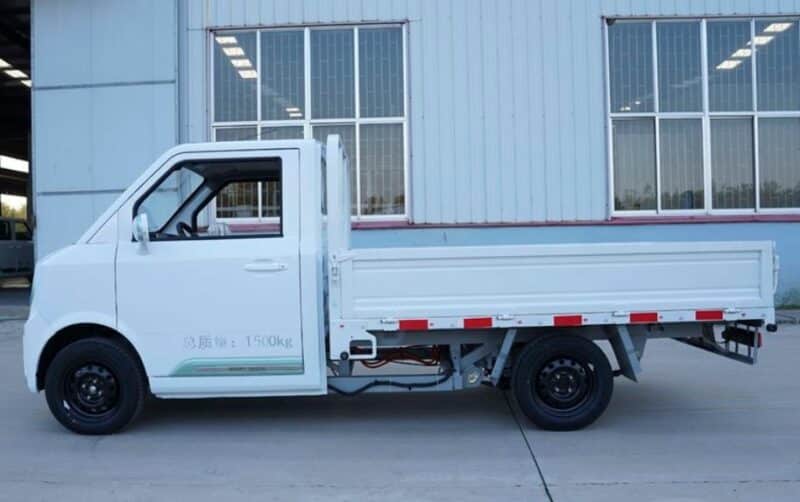 The Matrix X2 may seem small but is isn't exactly tiny: 4200/1570/1995, with a 2600 wheelbase and a 815 kg curb weight. Max total weight is handily printed on the door, as is still obligatory on Chinese commercial vehicles. For the flatbed truck the max weight is 1500 kg including passengers and freight. Max loading capacity is 500 kilo. Bed size: 2290×1490×360.
The X2 uses the same power train as the 01 but the specs differ a little. The electric motor still has 20 hp but torque is up to 105 Nm. Battery options: 10.36 kWh for 110 kilometers of range and 20.72 kWh for 200 kilometers. it has a body-on-frame chassis and it is rear-wheel drive. Price ranges from 46.600 yuan to 59.800 yuan ($7,365-9,452).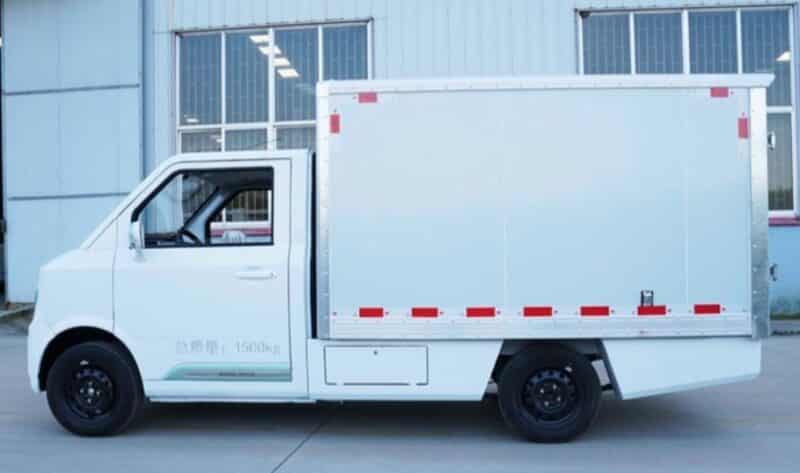 The box truck version.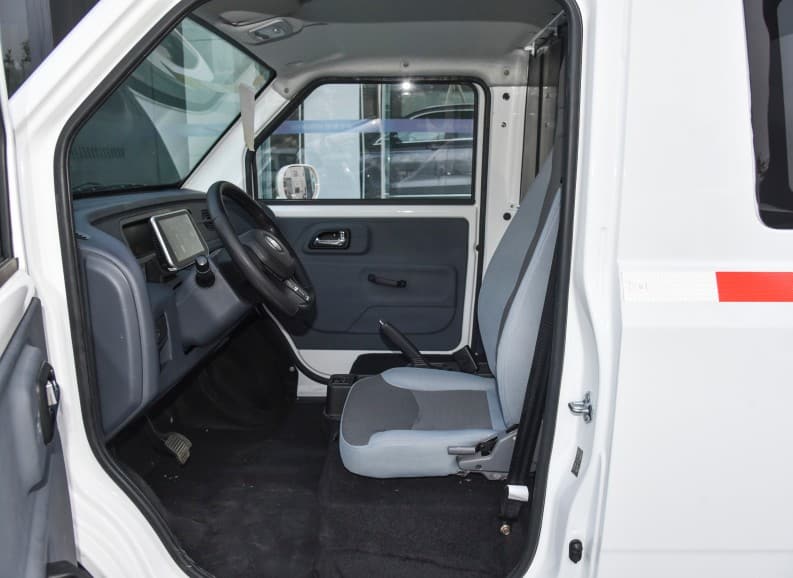 The X2 seats only one person, who sits in the middle of the cabin, race car style. This setup is said to be perfect for deliveries, allowing the driver easy entry and exit to and from the vehicle. The seat is comfortably high and the X2 is equipped with a digital instrument panel.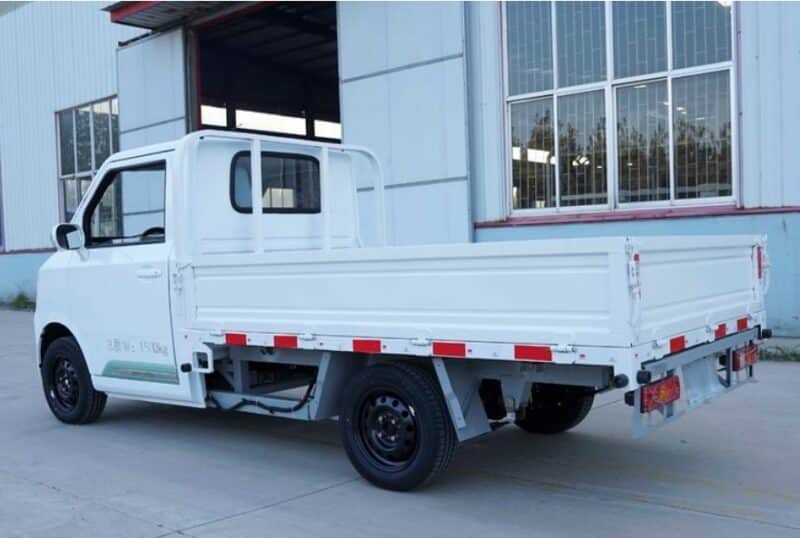 Vehicles like this are the true power behind China's electric car revolution. In any Chinese city, big and small, the vast majority of delivery vehicles are now electric. The same goes for utility vehicles for the government and even for garbage trucks. A company like NIO may be much better known than Matrix Motors, but it is the latter that makes the real difference in the long term.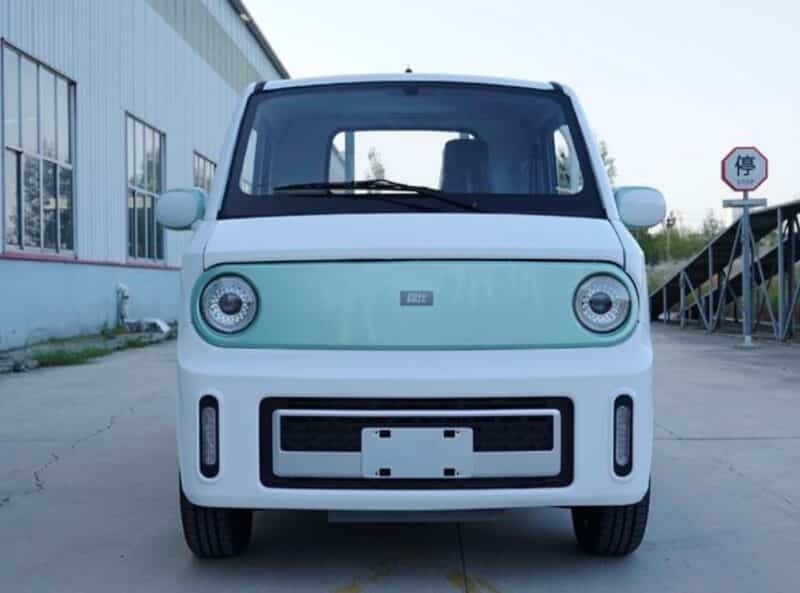 Design of the cabin is cool, some may call it cute, with large round headlights and dual tone paint.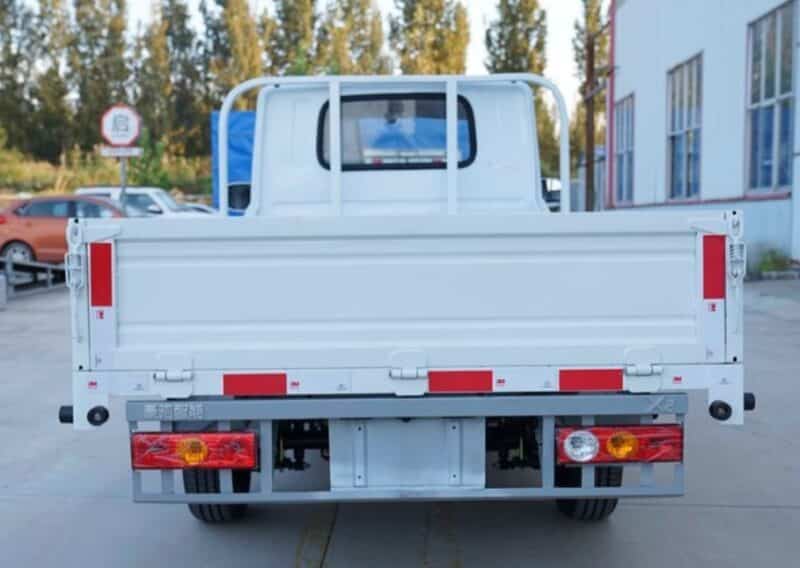 Design at the rear, however, is a bit more rudimentary. The bumper and lights especially need a little work…