Recently, the Changan Oshan X7 Plus Red Edition unveiled. The car will be launched on March 4 and limited to 777 units. Look at the pictures, what a beauty. How attractive is the Chinese red!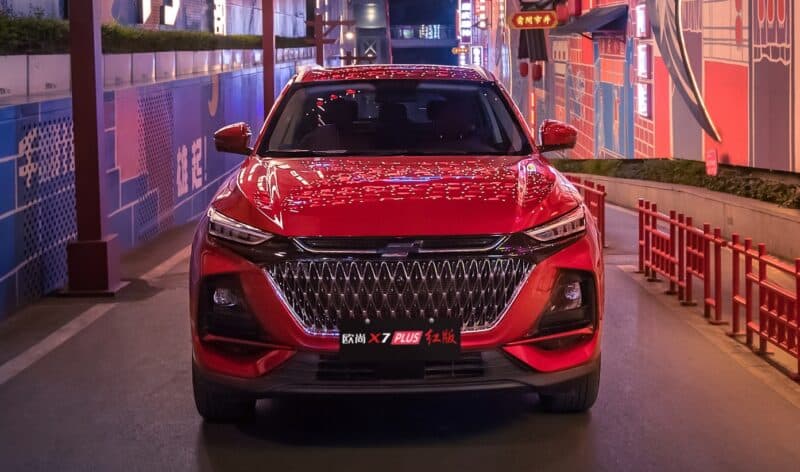 Oshan is a premium brand from Changan aimed at young buyers. Oshan X7 was a compact SUV launched at the 2019 Shanghai Auto Show starting at 80 000 yuan (12 500 USD). Oshan X7 Plus was first announced at Shanghai Auto in April 2021, and was expected to be the new Oshan flagship model. And a total of nine models of Oshan X7 Plus is on sale with a price range of 79 900-133 900 yuan.
Exterior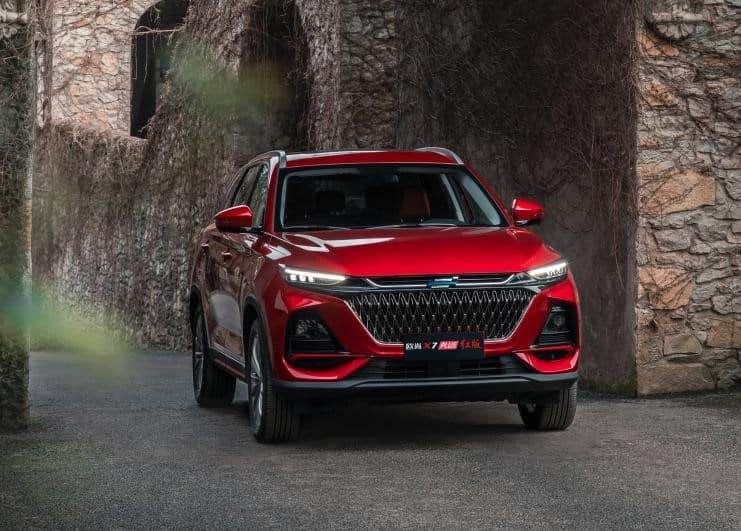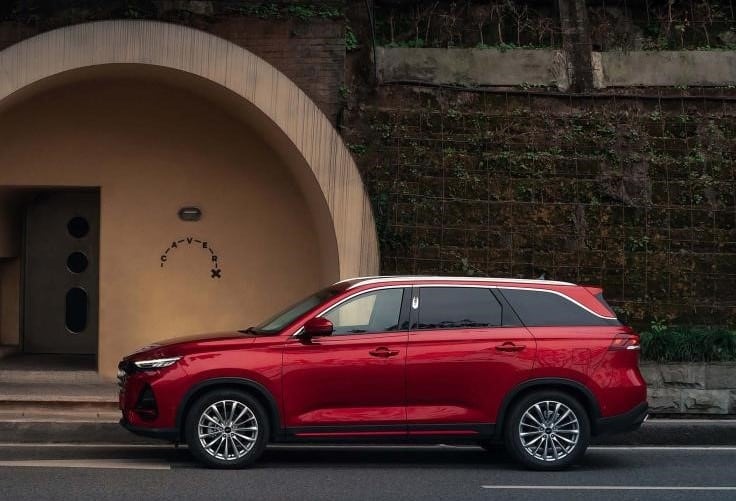 The shiny red car uses an electroplated intelligent paint process, which has enhanced hardness and oxidation resistance to be more resistant to wear and corrosion. Besides, the new radiator grille with a complex pattern and narrowed headlights giving it a pretty striking look.
Size is 4730/1870/1720mm, the wheelbase is 2786mm. In contrast, the original X7 size is 4705/1860/1720mm. So the X7 Plus is really a big one, the larger dimensions provides a comfortable space for the family trip, especially with the flat floor in the rear.
Interior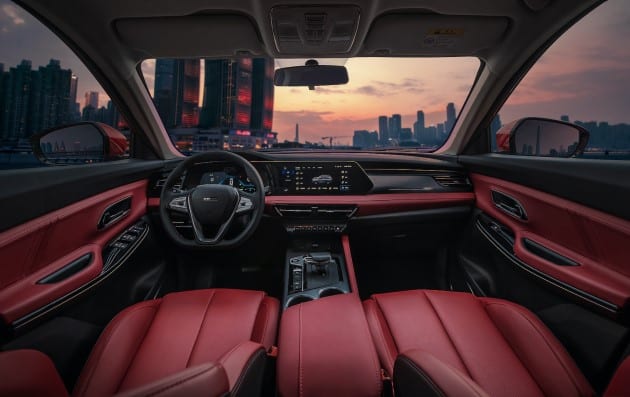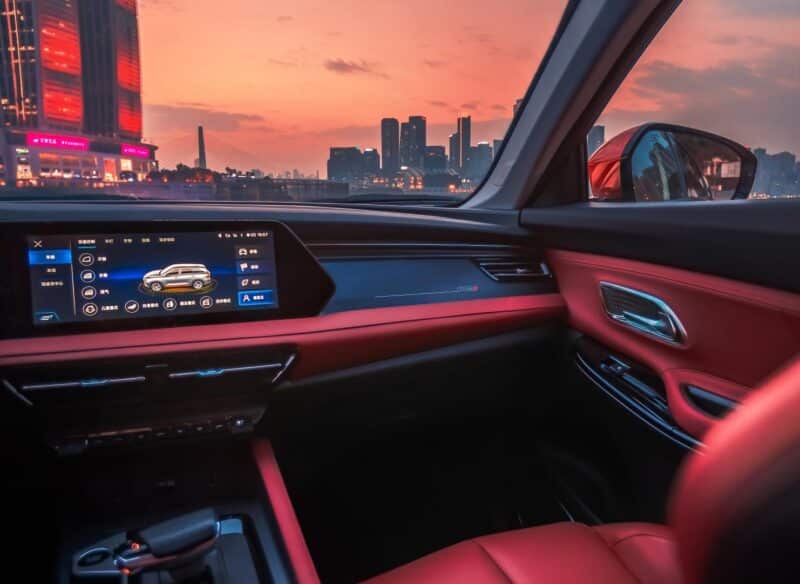 The interior is refreshed classic Oshan X7 style, visually looks more compact. It adopts a new dual-screen control panel, with a 10.25-inch full LCD instruments and a 12.3-inch centre screen. The seats seems highly-upgraded and use microfiber leather which provides more comfort. And the new car is also equipped with the OnStyle 3.0 intelligent vehicle control system.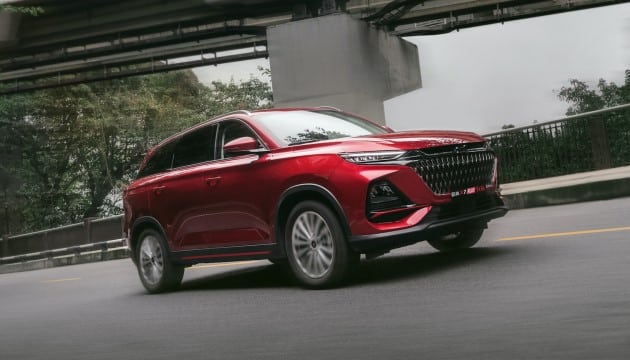 Power
The Oshan X7 Plus has Changan's latest generation Blue Core 1.5T engine, 188 hp (136 kW), and peak torque 300Nm. The gearbox of the Plus version is 7-speed.
When talk about "Plus", we will think of Changan CS75 Plus, which was a hot-selling model with sporty style, strong power and high configuration. Well, Oshan X7 Plus has advantages like its enough space and comfort seats, and a wider choice of configurations. And most importantly, its price are more attractive. So if your budget is around 100,000 yuan (16,000 USD) and you often travel with your family and children, Oshan X7 Plus is a great choice, I believe.