Changan Oshan officially unveiled the interior of its new model called Z6. The Changan Oshan Z6 is a D-SUV with a modern appearance. It will get gasoline and PHEV versions. This car represents the new product series of the Oshan car brand. Z6 has got a sporty and modern-looking interior with three screens.
What is Changan Oshan?
Oshan is a brand under Changan, which is aimed at young buyers. It is considered a premium brand, but its lineup has got some cheap cars as well. So, not all the cars of the Oshan are premium. But the Z6 is undoubtedly going to be one.
Back to Changan Oshan Z6
The Changan Oshan Z6 has a sporty look with plenty of sharp lines and angles. This car's front end represents the newest Oshan's design language with a big grille and thin headlights. Some folks think that the Oshan Z6 looks very similar to the Changan Uni series.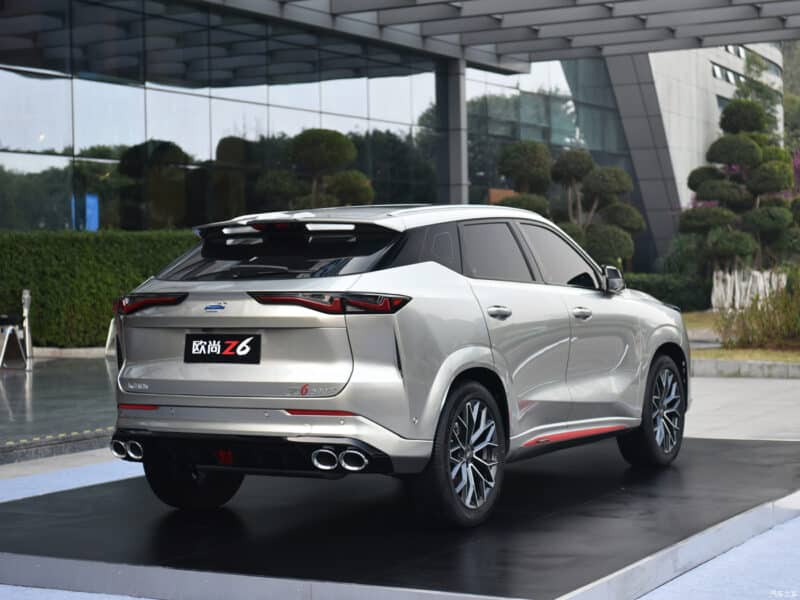 Oshan Z6's dimensions are 4699/1890/1660mm with a wheelbase of 2795mm. This vehicle will get two gasoline and one PHEV version. A base version of the Z6 will get a 1.5-liter turbocharged petrol engine with 188 hp and 300 Nm. The higher trim level will be equipped with a 2.0-liter turbocharged petrol ICE, which delivers 233 hp and 390 Nm. The power of the PHEV version is unknown. It's only clear that it will get a 1.5 ICE and an electric motor. We may guess that it is the same system as on Changan Uni-K iDD. It has a 1.5-liter turbocharged ICE with 166 hp and 255 Nm and an electric motor with 116 hp and 330 Nm.
Changan Oshan Z6 interior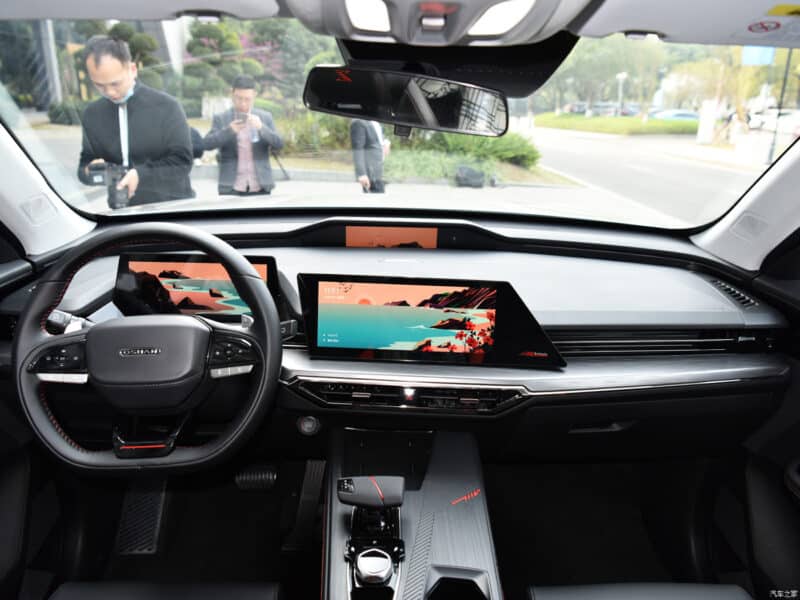 As we have already mentioned, the interior of Changan Oshan Z6 has three screens. The diameter of the instrument panel is 10.25 inches. What is interesting, this screen has 3D technology. As for the central touch screen, its diameter is 12.3 inches. This screen looks strange to an uneven shape. The OnStyle 5.0 system powers it. There is a funny feature of microphone-free karaoke. In addition, it has a more useful function for voice recognition. Drivers can link their voices to different adjustments.
This car also has the EaglePilot7.0 driving system. It got 12 radars, 3 millimeter-wave radars, and 5 cameras. Oshan Z6 can park itself and help the driver on roads with them on board. At the moment, Oshan hasn't shared details about autonomous driving capabilities.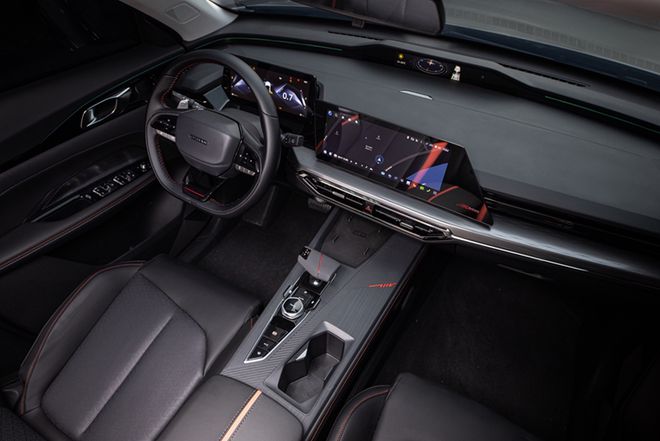 And there is a third screen on the center panel. It is the smallest one with a 9.1-inch diameter. It is mainly used for navigation. These three screens are available even in a base trim level of Oshang Z6. On the higher trim levels, you will get an AR-HUD. Moreover, all these monitors and a HUD can connect to Huawei, Xiaomi, Oppo, or Vivo phones.
Aside from the center panel, there are some more exciting details inside Oshang Z6. The center tunnel of this SUV has got two cup holders, a monostable gear selector, and a wireless phone charging pad. There is also a roomy space under it with a 12V plug and a USB port. On the back, there are two more USB ports. The seats of the Oshan Z6 on photos have perforated leather. In addition, this vehicle has got a large sunroof of 0.83 square meters. The trunk of Z6 is relatively small, with only 360 L.
The Changan Oshan Z6 will hit the Chinese market in the middle of 2022.