This is the new Roewe RX5 for China. The Roewe RX5 is a compact crossover SUV manufactured by SAIC Motor. The new car stands on a new platform and takes big-grille design to a new level, with the grille taking up almost the entire front of the vehicle. The grille is topped by sleek LED lights and flanked by a set of faux air inlets. The car is further dressed up with pop-out door handles, black wheel arches, black wheels, and huge black mirrors.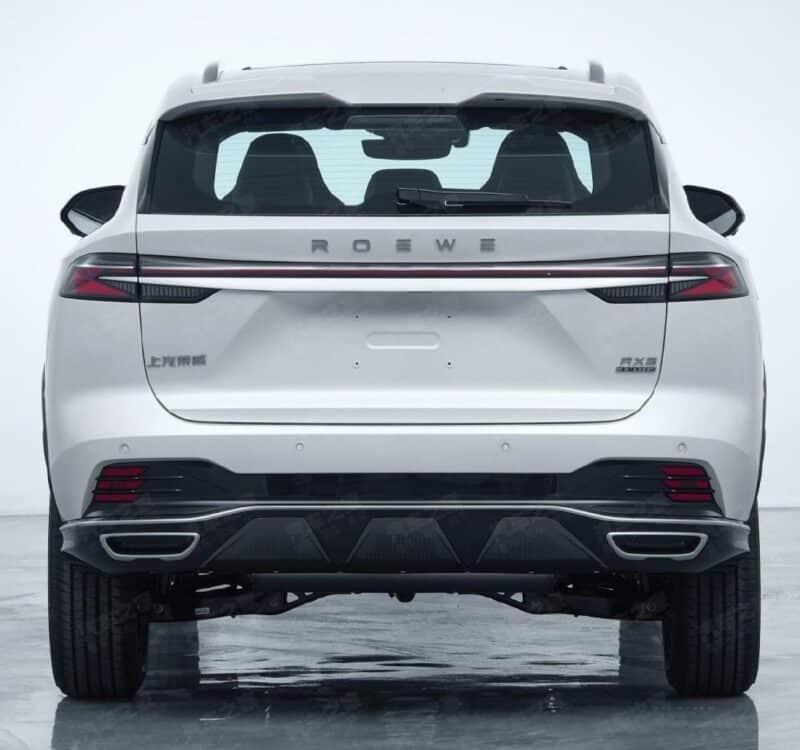 There is a lot going on at Roewe at the moment; the R-line of electric cars has been moved under the semi-independent Feifan brand, aimed at a younger audience. The original Roewe brand will continue to make a series of near-luxury SUVs and sedans, with petrol, PHEV, and EV power trains.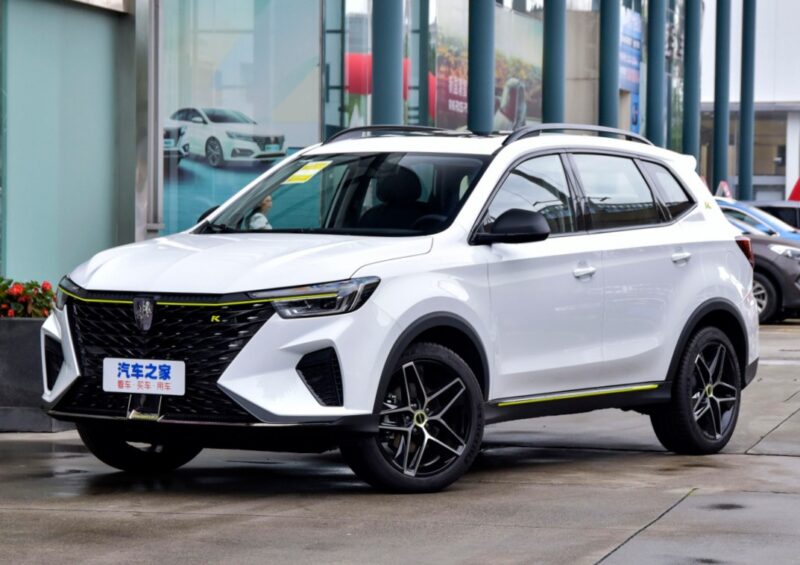 The Roewe RX5 launched in 2016. Over the years, Roewe added various variants to the lineup, including the eRX5 and ERX5 hybrids, the RX5 Max, and the slightly more upmarket RX5 Plus. Interestingly, the latter got a facelift only late last year, with a grille that looks quite a lot like the all-new RX5 we are covering today.
That seems like a waste and Chinese car companies usually don't like to do waste anything. So I wouldn't be surprised if the current RX5 Plus continues in some way, to be sold alongside the new car. This is very common in China, where in some cases three or even more generations of the same car are sold at the same time.
Size comparison:
New Roewe RX5: 4655/1890/1655, 2765.
Current Roewe RX5 Plus: 4571/1855/1719, 2708.
Power of the new car comes from a 1.5 liter turbocharged four-cylinder petrol engine with an output of 187 hp and 285 Nm. The engine will be mated to a seven-speed dual-clutch transmission or an eight-speed automatic.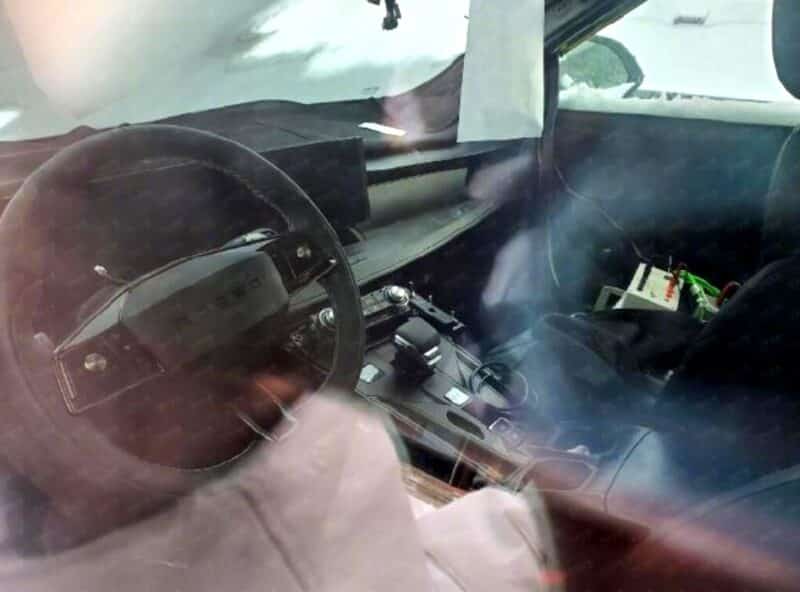 Earlier spy shots of the interior show a dashboard with a twin screen curved towards the driver, a sporty 3-spoke steering wheel, a center tunnel with the gear lever, and two cup holders. The steering wheels seems to have Tesla-style button-scrollers, colored in silver. The center of the steering wheel has the ROEWE script on it.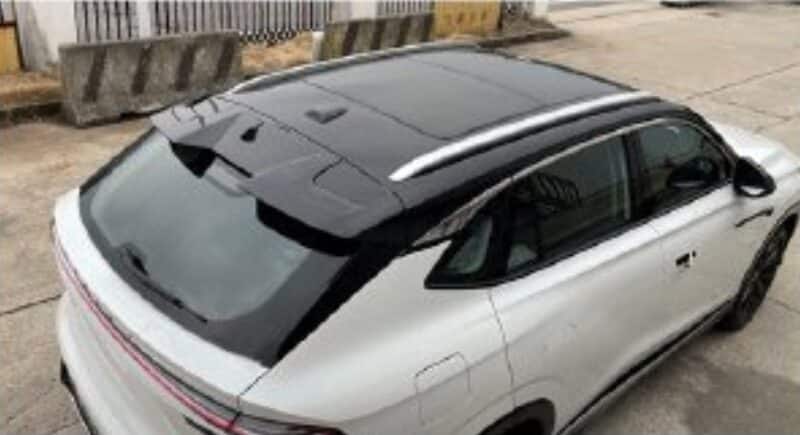 The best pic we have so far of 3/4 behind. There is a large sun roof, roof rails, and a two-part spoiler atop the rear window. The new Roewe RX5 will have its official debut on the Beijing Auto Show next month, and will launch on the Chinese car market soon thereafter.