The new Geely Binrui Cool has arrived at Geely shops throughout China, set to launch on the Chinese car market later this month. The Binrui Cool is a racy variant of the Binrui F-Sport, which is a sporty variant of the Binrui. The more variants the better. The Binrui Cool looks ready for the track, with a hefty body kit and 17-inch black alloy wheels.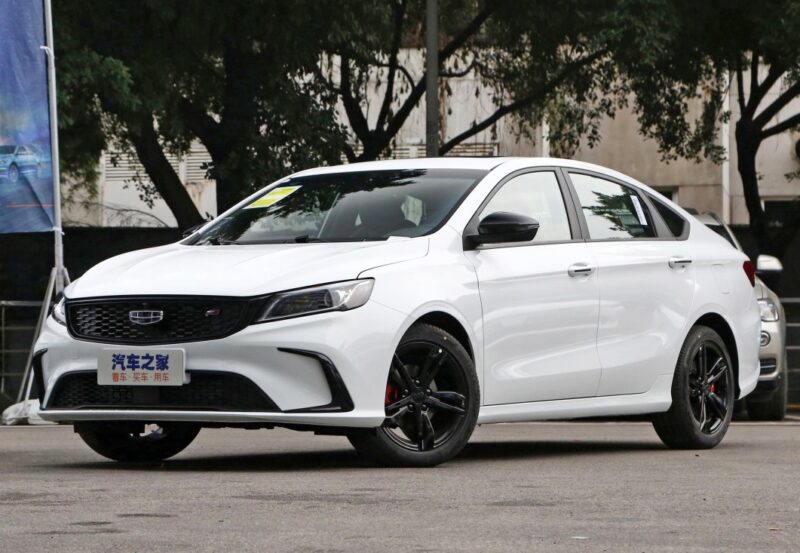 This is the Geely Binrui F-Sport, which looks only slightly less speedy than the Binrui Cool. The F-Sport is powered by a not-too powerful 1.4 turbo with 141 hp, mated to a CVT sending horses to the front wheels. Price starts at 87.800 yuan (13.820 USD).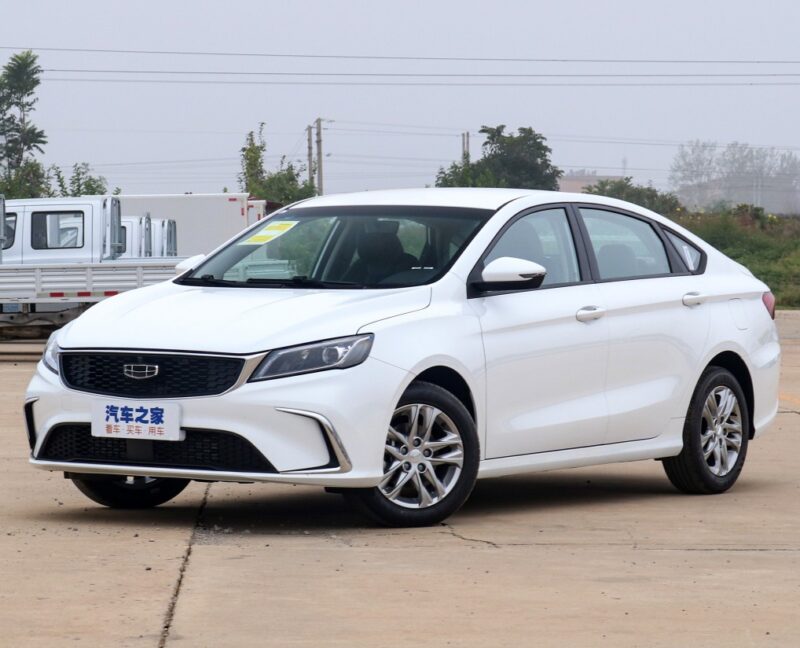 This is the base model Binrui, a fine looking car, solid without any excitement. It has exactly the same engine as the F-Sport, in this case mated to a CVT or a 6-speed manual. Price starts at 79.800 yuan (12.560 USD).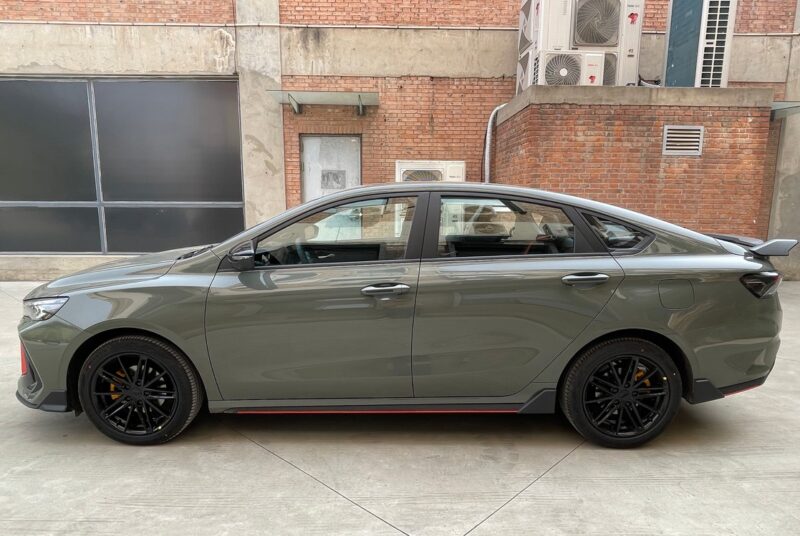 Back to the new Geely Binrui Cool. The body kit includes a front lip, side skirts, and winglets around the rear wheels.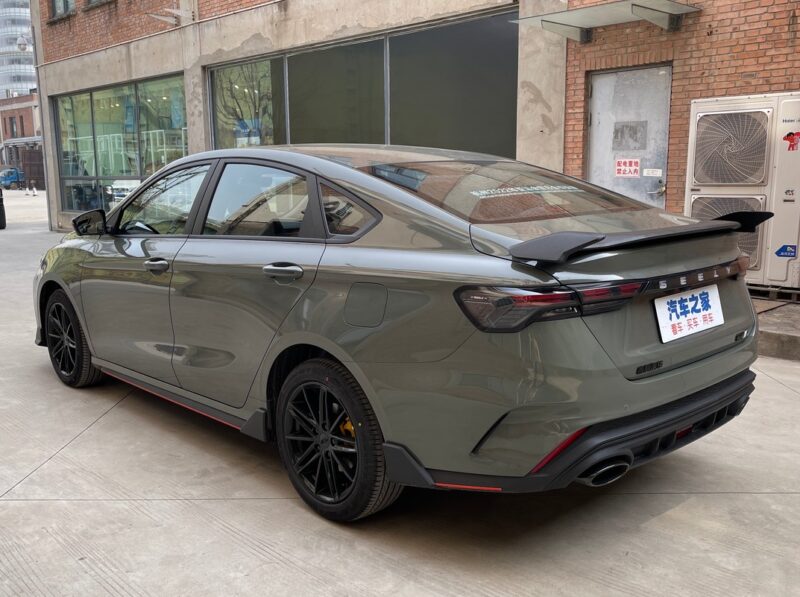 The lights have darkened visors and there is a big wing on the boot lid. The rear bumper has a diffuser-style shape flanked by two large oval-shaped exhaust pipe tips.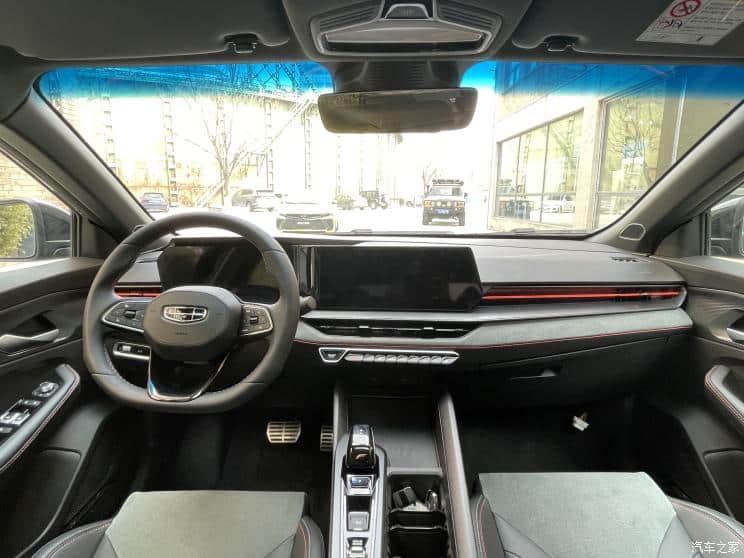 The dashboard is all-new for the Binrui Cool (compare). It has a 10.25-inch LCD instrument cluster and a 12.3-inch central infotainment screen. The center tunnel is new too, with a narrow panel on the left for the gear selector and parking brake. The perforated pedals are sporty. The seats seem a bit flat for such a racy car but the leather-alcantara combination is nice.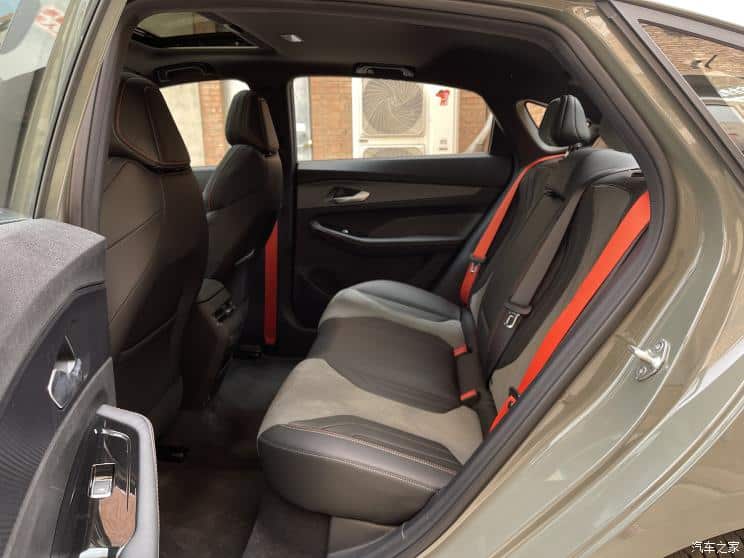 Red seat belts are the ultimate expression of pure speed in a middle class car, or so we all know. So how fast is the Geely Binrui Cool? Well, at least it has a new engine: a 1.5 turbo with 181 hp and 265 Nm, mated to a 7-speed DCT. This engine is also used in several other Geely and Lynk & Co cars.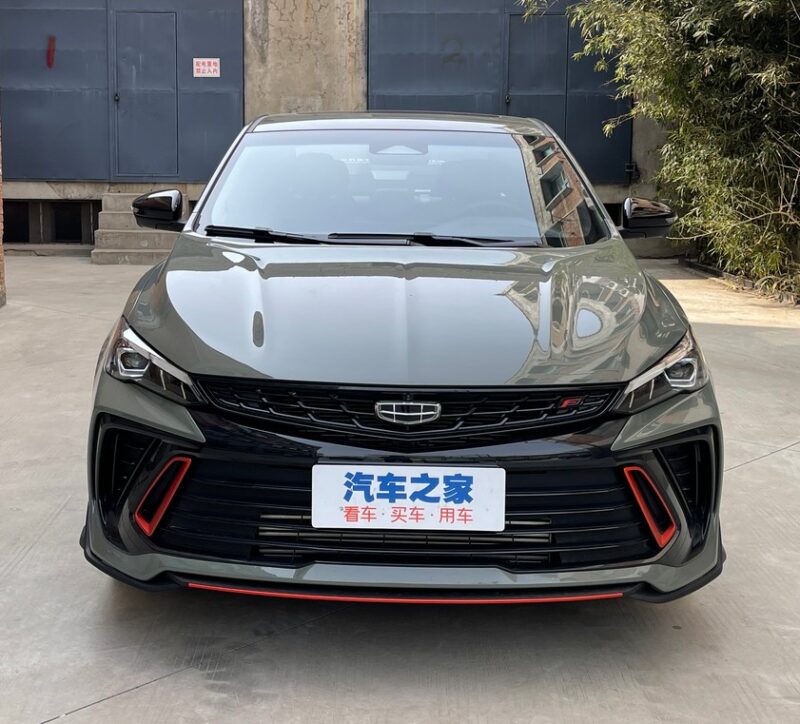 The front looks almost dangerous with a large black beak with red lining on the sides and below. Note the red F badge on the grille, same as on the F-Sport.