Jetour has released the first images of the upcoming Jetour Dasheng, a new sporty SUV for the Chinese car market. The Jetour Dasheng is set to launch in the third quarter of 2022.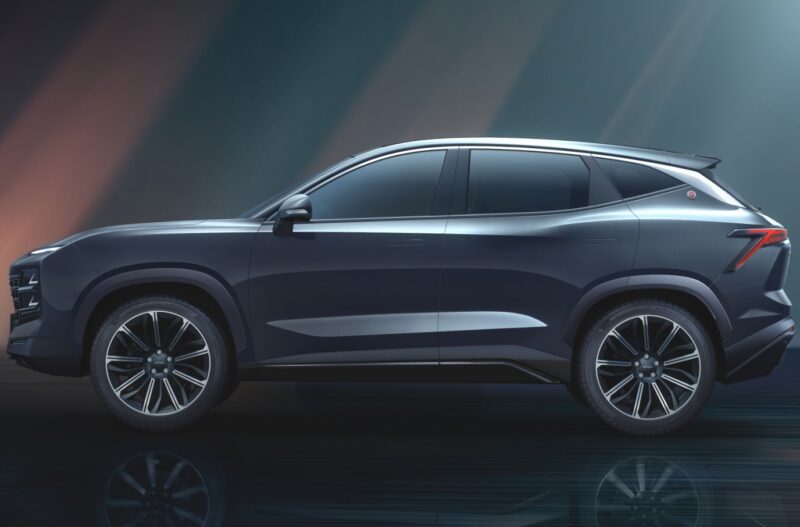 Jetour is a fast-expanding SUV brand under Chery Auto. The brand currently sells nine different SUVs, with petrol, PHEV, and EV power trains. The Dasheng is the first of a new line of Jetour cars, specifically aimed at a younger generations of car buyers, even more specifically at buyers of 'generation Z', that's folks born from 1997 until 2012. That's pretty young for a target audience, as even the oldest Z'eds are only 25 years old now.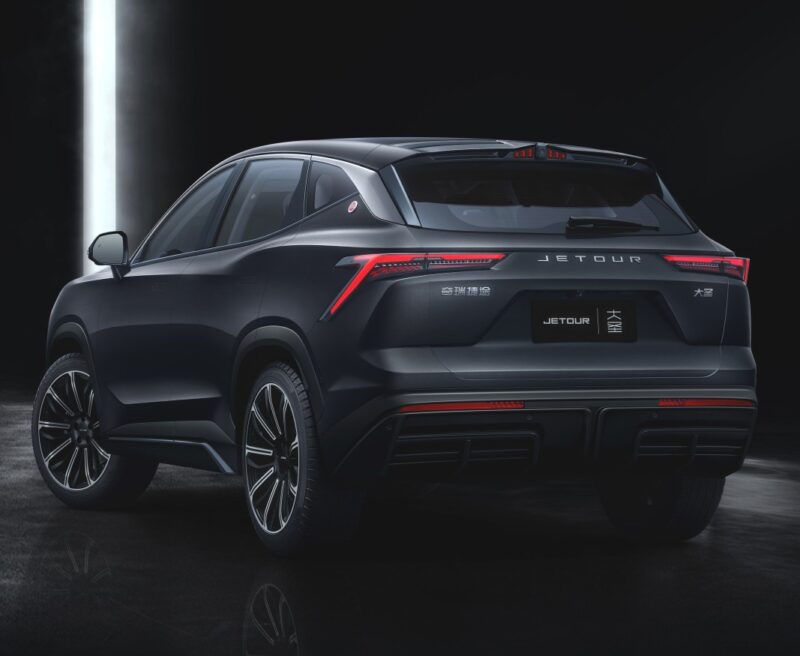 To attract those youngsters, the Jetour Dasheng features a more progressive design than the rest of the Jetour lineup, with sharply cut lines and sporty touches, like the roof spoiler and the diffuser-style bumper. It also has pop-out door handles and large 20 inch alloy wheels.
The Dasheng is the first Jetour based on the brand's new Kunlun Architecture. This architecture supports various body shapes and power trains. Jetour will use the architecture for an entire series of new cars, ranging from pickup trucks to SUVs to cool 4×4 off-roaders. There will be three power train options for the Dasheng: a 1.5 turbo, a 1.5 turbo PHEV, and a 1.6 turbo. Base versions get front-wheel drive, high-end version four-wheel drive.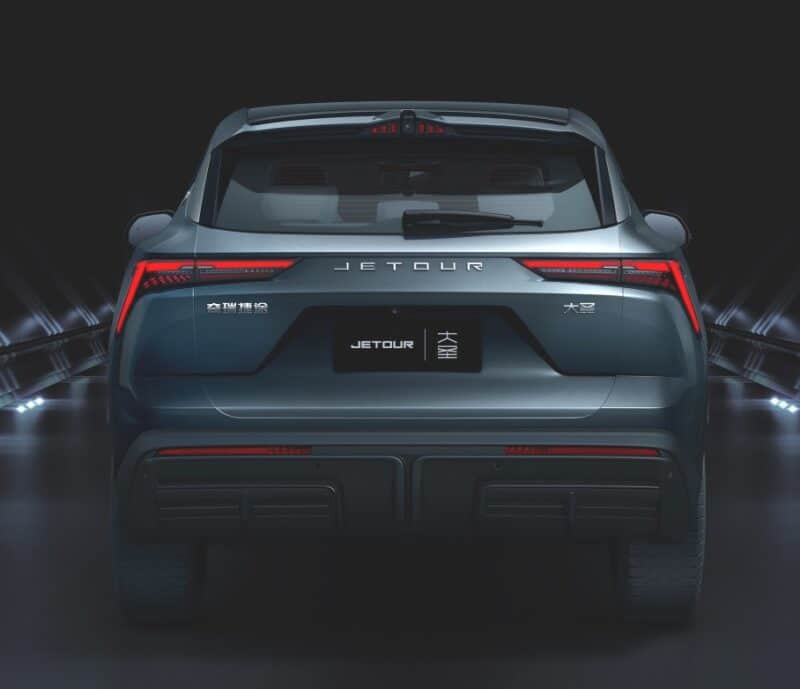 Badges: left: 奇瑞j捷途, Chery Jetour. Right: 大圣, Dashen. The roof spoiler is large with an integrated brake-light and camera pod, a popular design feature among Chinese car makers at the moment.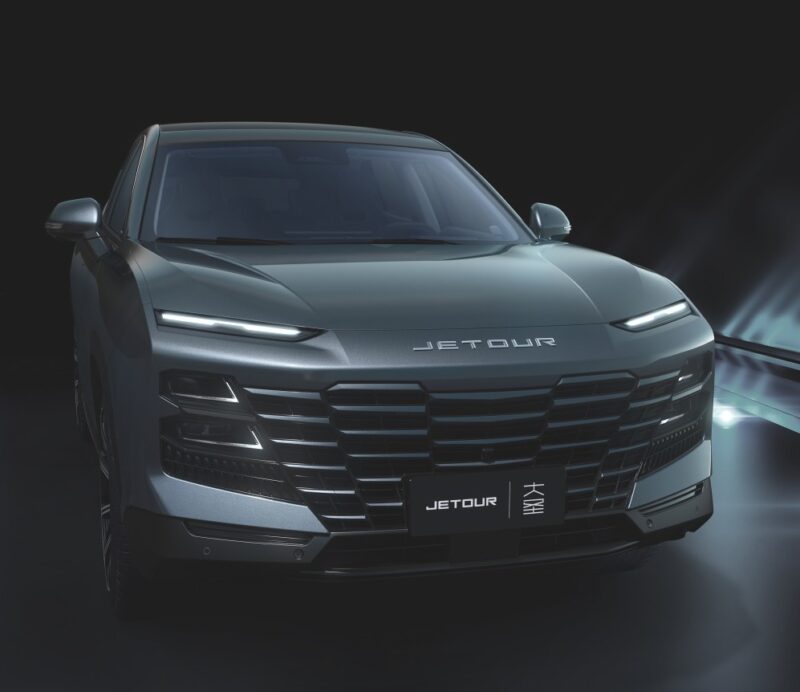 The front features a split-headlight design and a grille that protrudes into the car's body. The Jetour Dasheng was scheduled to have its public debut on the Beijing Auto Show this month, but due to the uncertain Covid situation the show has been postponed. So it will likely be unveiled on a media-only event.