The new MG5 Scorpio has been launched on the Chinese car market, looking pretty badass, especially in yellow. The MG5 Scorpio is a sporty variant of the MG5 sedan. MG did a good job making the Scorpio look more racy; with redesigned bumpers, lights, black alloy wheels, and a new grille.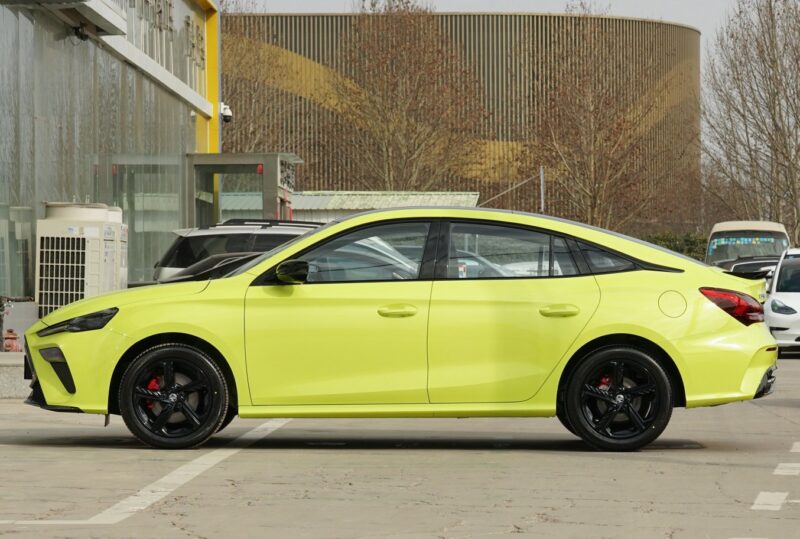 Other visual clues include black window frames, black mirrors, darkened headlights, red brake calipers, a big black wing on the back, and quad exhaust pipes, which, by the way, are real this time.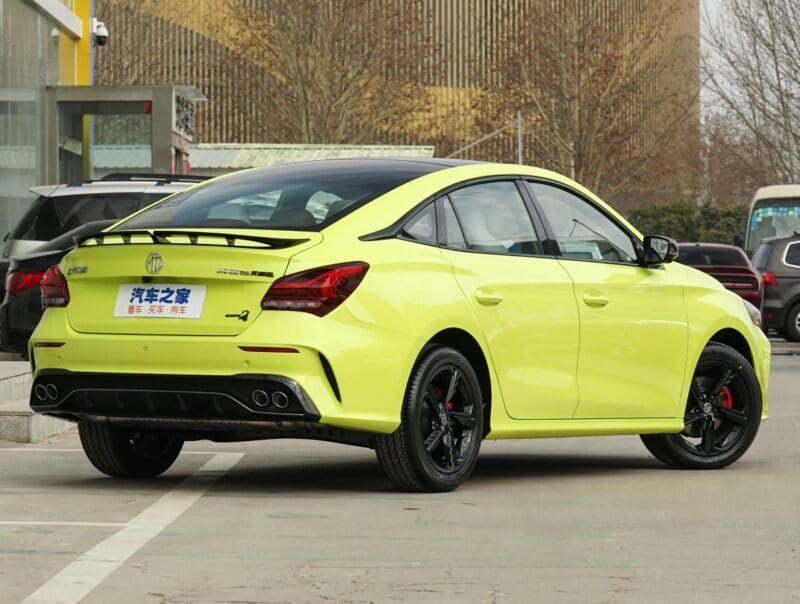 The wing is really racy, made out of two parts and divided in the middle. It also has air vents on the sides of the bumper. Those are not real.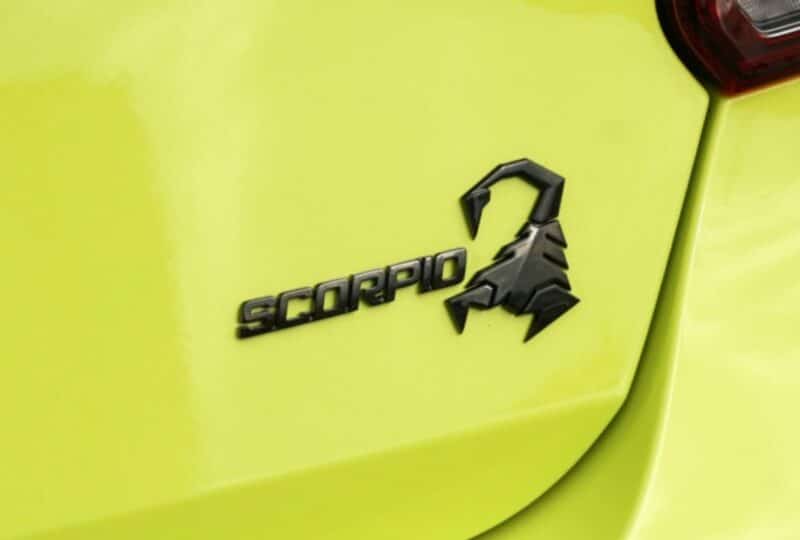 The MG5 Scorpio has a super cool Scorpio logo on the back, painted in matte gray.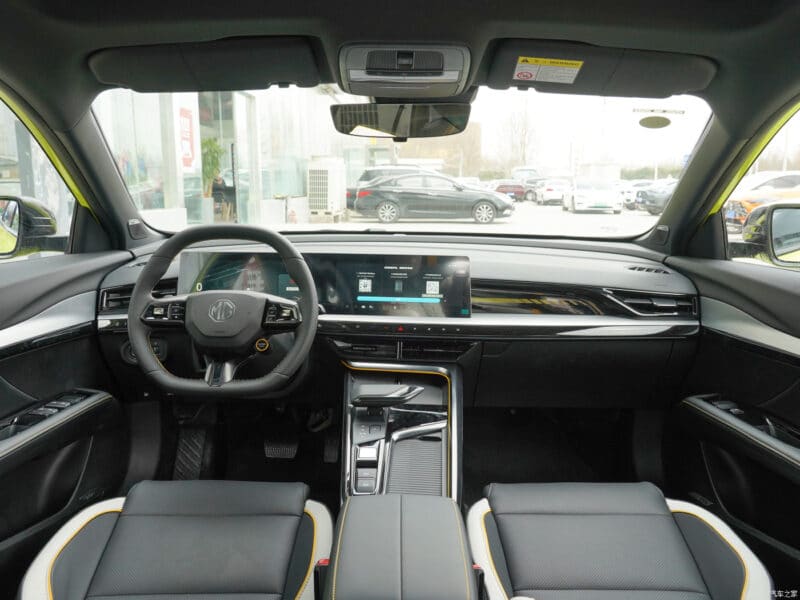 The interior of the MG5 Scorpio is all-new. The base MG5 has a traditional dashboard setup with a separate instrument panel and infotainment screen, whereas the new Scorpio has a more modern twin-screen setup with a dual 12.3-inch screen. The thick-rimmed steering wheel has an oval-like shape, flat at the bottom and at the top. The seats are sporty with gray and white leather and orange stitching.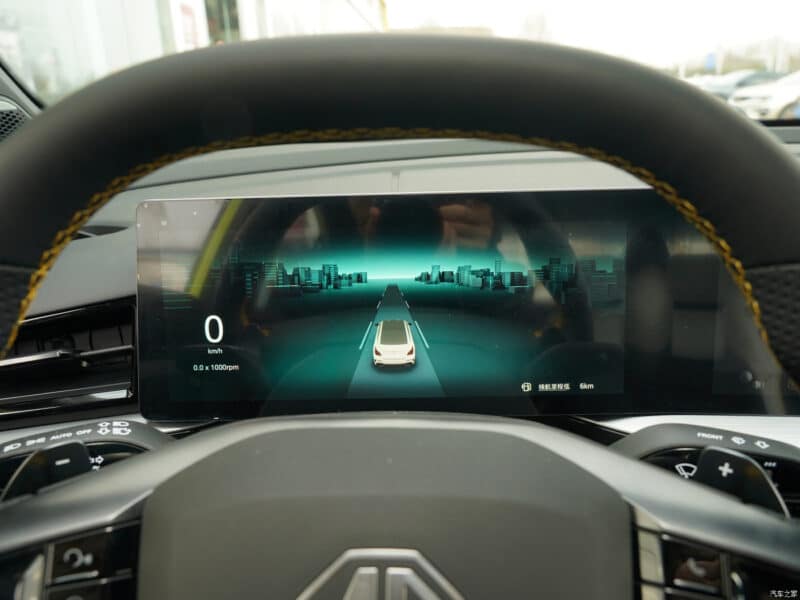 The instrument screen can show directions with a cool 3D map, but the graphics aren't the sharpest around.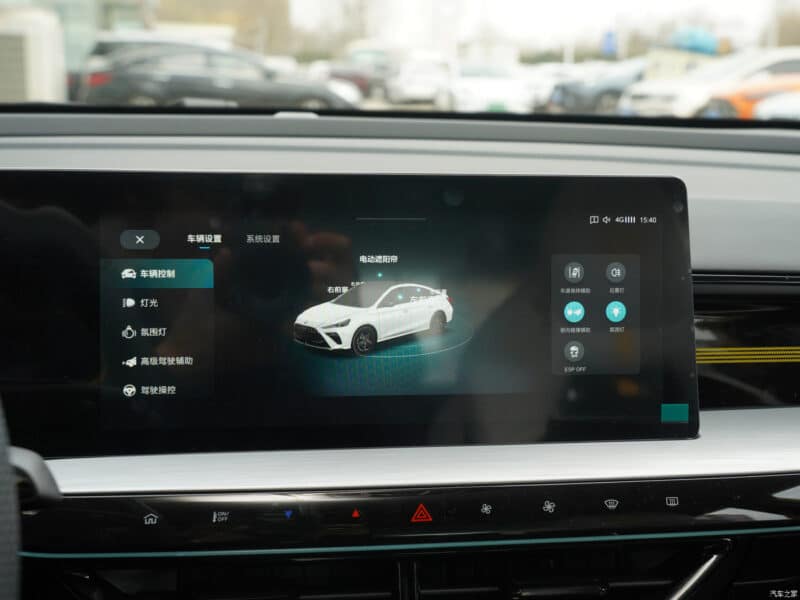 The infotainment screen controls most of the MG's functionalities, but there are some buttons underneath the screen for stuff the driver needs the most.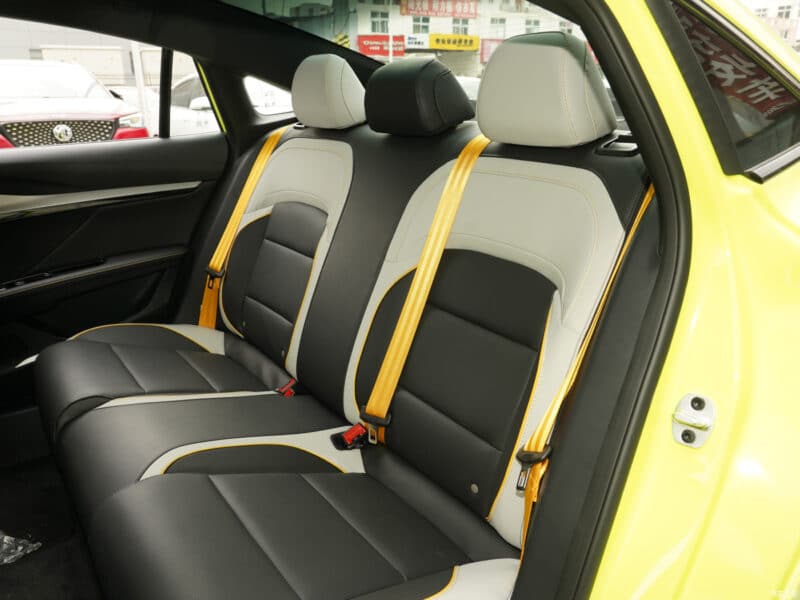 The rear bench is wide enough for 3, and I like how MG made the center headrest black while the other two are white. Yellow seat belts are sporty too.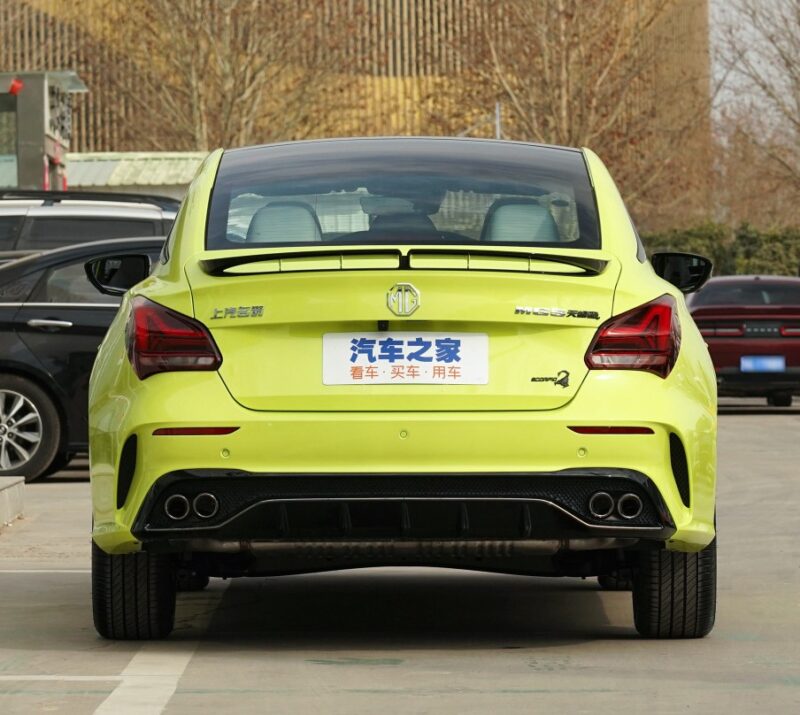 The MG3 Scorpio is powered by a '15C4E' 1.5 liter turbocharged four-cylinder petrol engine with an output of 181 hp and 285 Nm. Top speed is 200 kilometers per hour and fuel consumption is 6.1 liter per 100 kilometer. The engine is mated to a seven-speed DCT, sending all horses to the front wheels.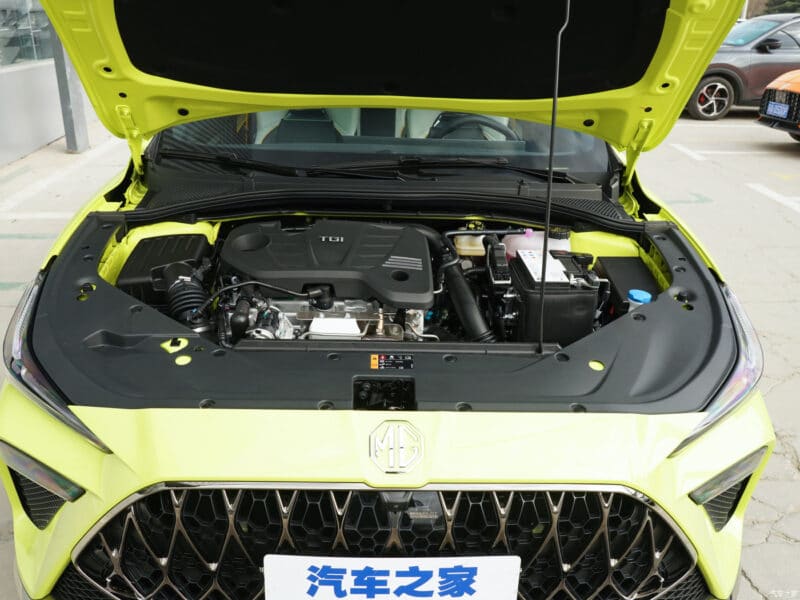 The 1.5 turbo under the bonnet of the MG5 Scorpio.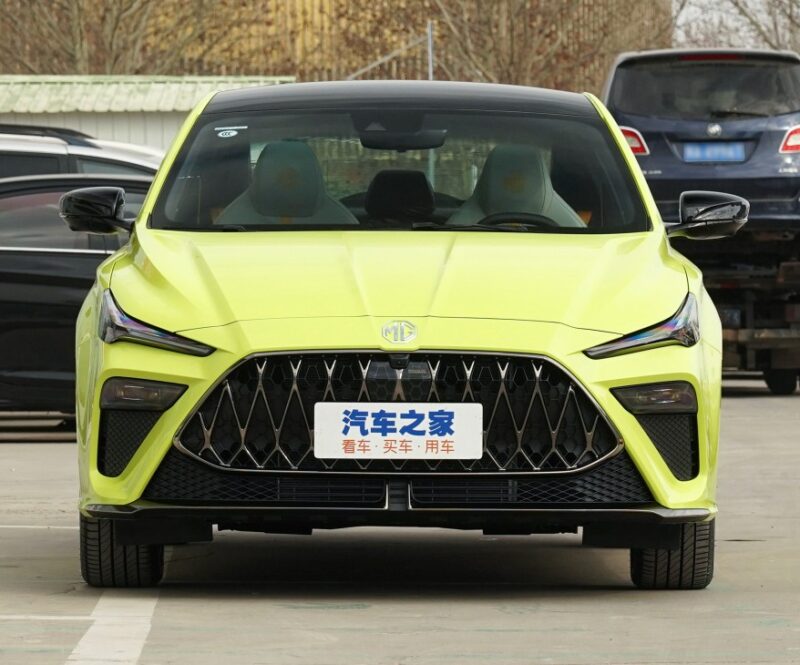 Design of the grille and lights are meant to resemble a scorpion ready to attack. That works I think, it surely looks quite dangerous. Happily, price isn't very scary, ranging from 102.900 yuan to 117.900 yuan (16.180 – 18.540 USD).
Further reading: Autohome.