At the Shanghai Auto Show on April 19, 2017, Porsche's executives frowned upon the Zotye SR9 when it was unveiled since it was essentially a duplicate of the Porsche Macan.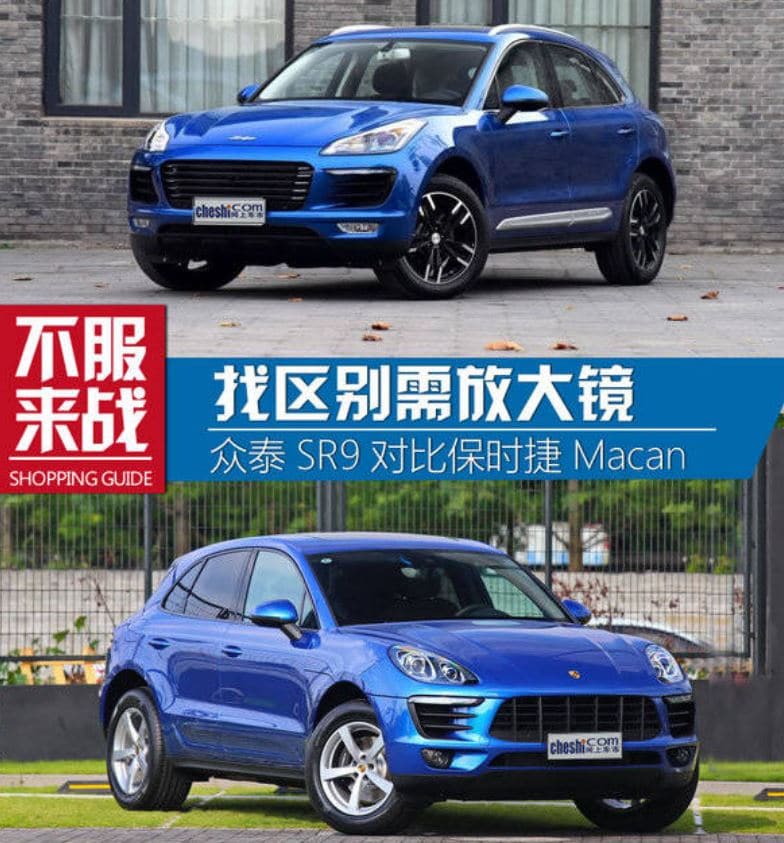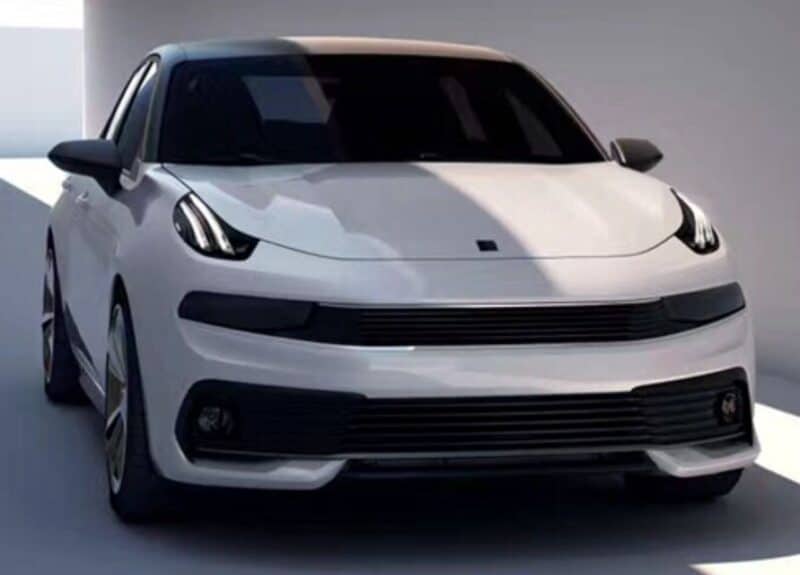 Geely's high-end brand Lynk & Co was unveiled at the "Geely Lynk & Co Night" the night before the Auto Show; and a group of foreign reporters was trying to understand where this new brand came from. At the time, those new players didn't cause any panic among traditional auto companies because their reputation was plagued with doubts and negativity.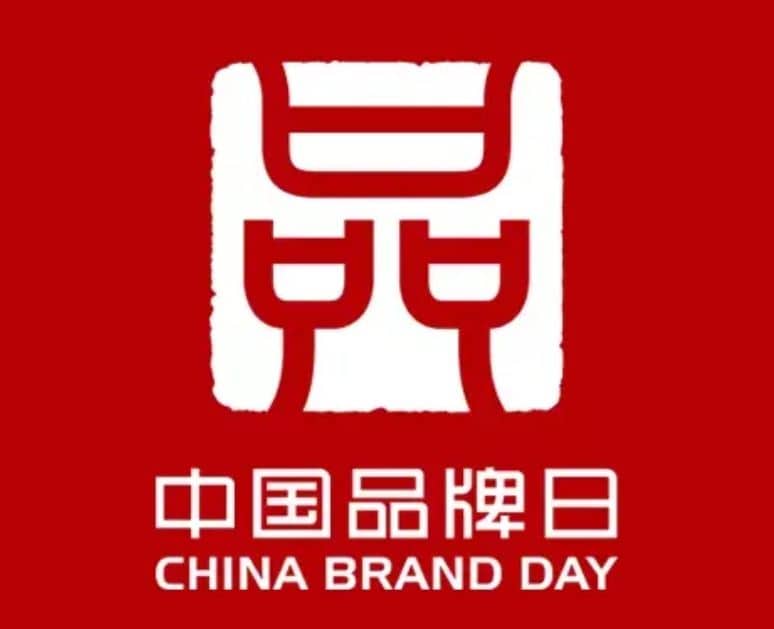 20 days later, on May 10, the first celebration of "China Brand Day" was established. Miao Wei, then minister of the Ministry of Industry and Information Technology (MIIT), pointed out that brands are the carriers of value and credibility, and this transformation is a leap for Chinese brands.
"Chinese auto brand's biggest challenge is still the joint venture auto companies. [Chinese auto brands] have not yet achieved the premium price of foreign brands. In the long run, brand transformation is a very difficult process," according to Zhu Huarong, chairman of Changan Auto.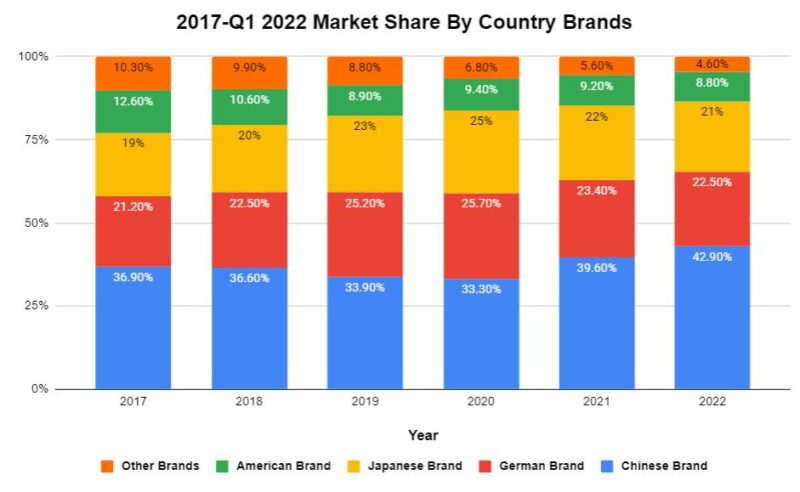 Fast forward to end of March this year, the market share of Chinese brands reached 42.9% in first quarter (Q1) 2022. It is indisputable that consumers are increasingly recognizing Chinese auto brands.
So What Happened Between 2017 To 2022?
In 2017, brands like Zotye, BAIC Huansu, Haima, and Lifan were thriving with no signs of bankruptcy. Zotye was even ranked among the top ten brands in China with an annual sales volume of over 230,000 vehicles. There was also explosive consumer demand for SUVs.
The collapse seemed to happen overnight. Since 2018, domestic Chinese new car sales have experienced negative growth for three consecutive years. Furthermore, the Chinese brands that were on the verge of bankruptcy have become a negative factor dragging down the entire Chinese auto market. Between 2019 and 2020, in the auto market downturn, the market share of Chinese brands fell to the lowest level.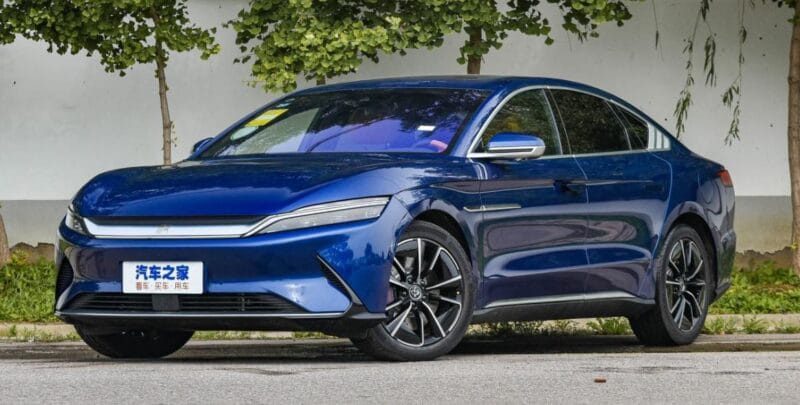 Among the foreign brands, Toyota has released a number of new cars, and sales have been stable. Among the Chinese brands, BYD, NIO, XPeng, and Li Auto achieved a breakthrough in new energy vehicle sales.
The Chinese government coined the term new energy vehicles (NEVs) to designate vehicles eligible for public subsidies including battery electric, plug-in hybrid, and fuel cell vehicles.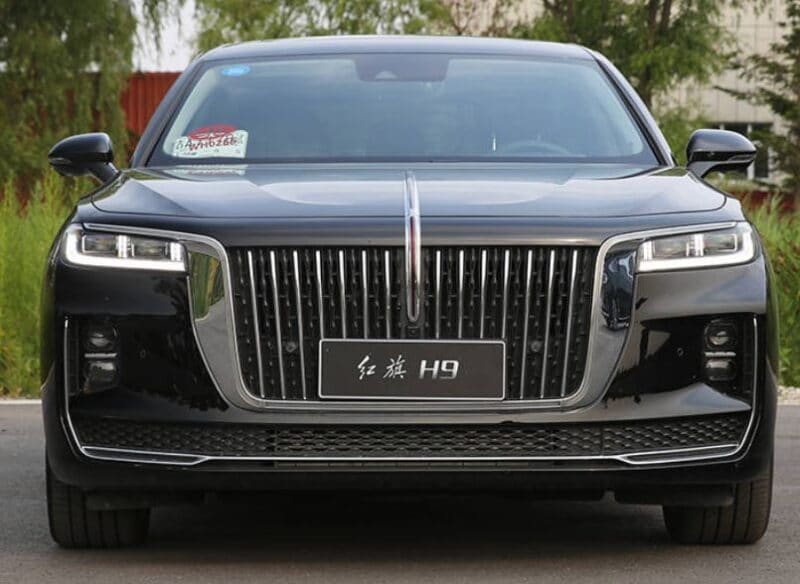 Furthermore, Great Wall and Changan have launched a number of popular models in the past three years, and their sales have grown steadily. At the same time, in the luxury car market, FAW-Hongqi's sales continued to climb. Its sales exceeded 300,000 units in 2021 and came in the top five in the annual luxury brand sales rankings.
"In recent years, Chinese auto brands have gained more market share in cars with a price range of 120,000-250,000 RMB (18,000-37,500 USD). This price range is the price range of the main models of joint venture car companies," according to Cui Dongshu, secretary-general of the China Passenger Car Association (CPCA).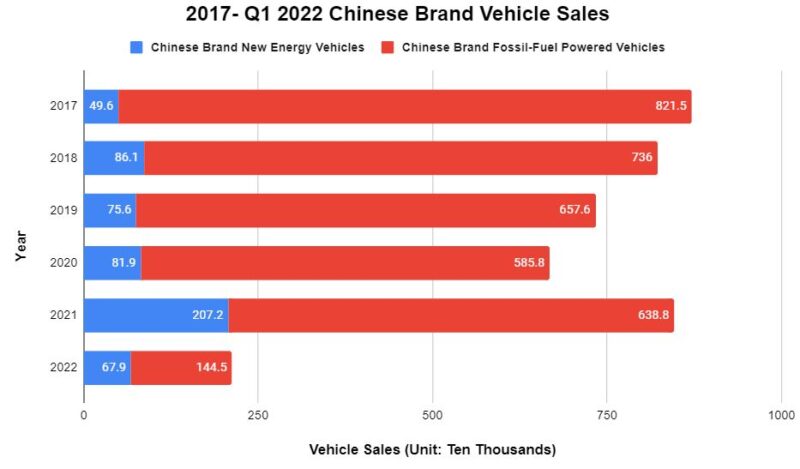 In the first quarter of 2022, domestic Chinese sales of new energy vehicles were 1.257 million units. Specifically, the sales of Chinese brand new energy vehicles reached 679,000 units, accounting for more than 50% of the market share. BYD even surpassed Tesla in the sales ranking of new energy vehicle companies with 282,000 units compared with Tesla's 108,300 units.
Sum Up
In the era of new energy vehicles, the rise of new energy vehicles is stirring up the luxury car market. Price is an important cornerstone that supports the upward trend of Chinese brands. As Chinese brands continue to enter the luxury market, they will gradually become more dominant. The annual sales volume of Chinese brand vehicles priced at more than 200,000 RMB (30,000 USD) exceeded 900,000 units in 2021, according to the Autohome Research Institute. More specifically, Chinese brand new energy vehicles priced at more than 200,000 RMB accounted for 54% of the annual sales volume.
About MIIT
MIIT was established in 2008 as a department under the Chinese State Council responsible for the administration of China's industrial branches and information industry. The main responsibilities of the ministry are to determine China's industrial planning, policies and standards; monitor the daily operation of industrial branches; promote the development of major technological equipment and innovation concerning the communication sector; guide the construction of information system; and safeguard China's information security.
ABOUT CPCA
CPCA is a non-governmental organization established in 1994 by SAIC Volkswagen and several other sedan manufacturers. Its original name was National Sedan Market Data Fellowship Society. It is not qualified for automotive statistics or authorized by the government to gather and publish automotive statistical data. It is merely a data exchange platform between automotive companies by gathering data from the reports submitted by these companies.