Wuling has released official images of the four-seat version of their upcoming Wuling Air EV electric mini car. At the same time, Wuling also unveiled plans to take the Air EV to Indonesia.

Wuling is making a wide range of vehicles that don't always have much ado with each other. To differentiate the various model lines, Wuling came up with a solution: different colored logo's. The 2D gray logo is for the small EVs, like the Mini EV, the Nano EV, and the new Air EV. The gasoline-powered passenger cars get a 3D shiny silver logo, and the commercial vehicles and people carriers keep the old red logo. Wuling is a brand under the SAIC-GM-Wuling joint venture, founded in 2002. The joint venture has three partners: SAIC, General Motors, and the original Wuling Motors.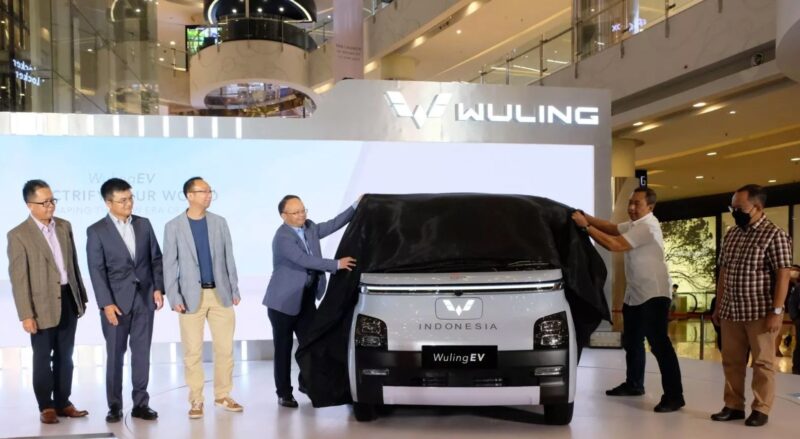 Going to Indonesia: Wuling has been active in Indonesia, it started manufacturing cars there in 2015. The Wuling Air EV is simply called Wuling EV in Indonesia, and it was off unveiled in Jakarta on June 1 with sales set to start in Q3. At the same ceremony, Wuling also announced that the EV will be one of the official vehicles for the G20 Bali summit, which will be held in November. Some 300 Wuling Air EVs will be used during the summit by delegations and organizing committees.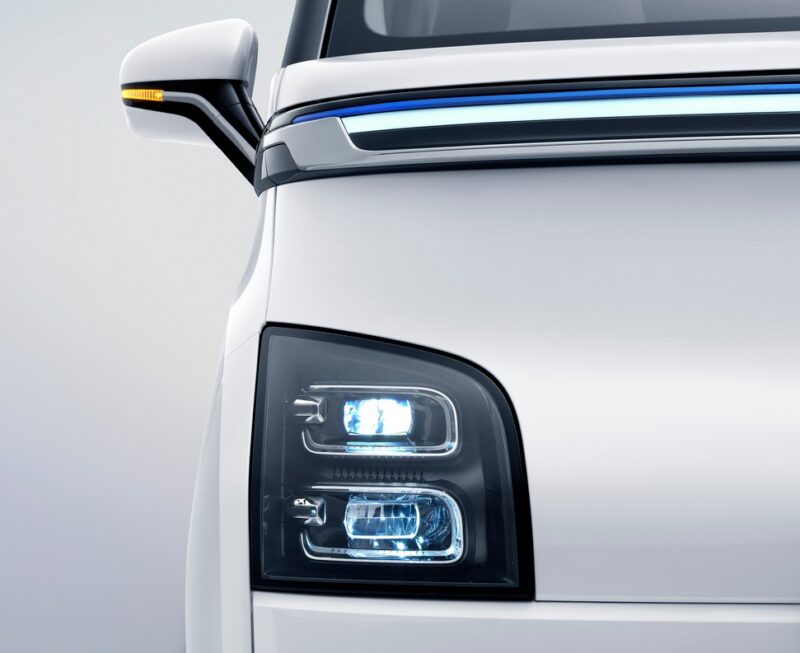 The car on these photos is the China-spec version, which will hit the Chinese car market later this year. It is a great looking machine with cool details like the headlights and the bar over the nose that morphs into the mirrors. The Wuling Air EV will be positioned above the Mini EV and the Nano EV.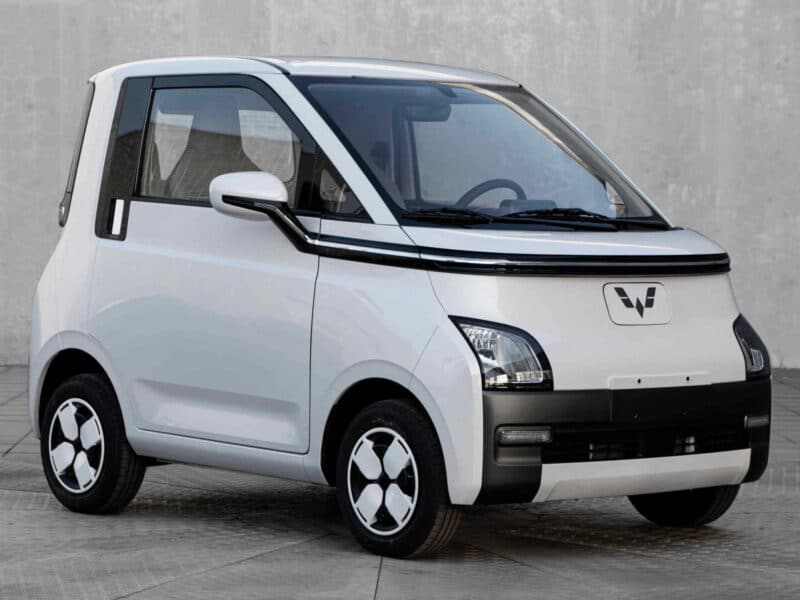 Earlier, we also met a two-seat version of the Air EV, but Wuling hasn't released any official images of that car, so it'll likely launch later.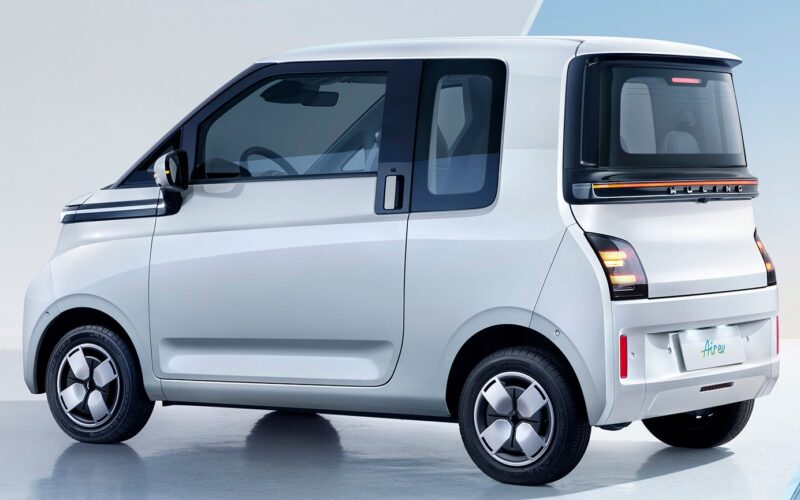 The four-seat version has a rear-side window that is much lower than the door-window, and the door handle sits at the crossing point between the two. Size: 974/1505/1631, with a 2010 wheelbase and a 860 kg curb weight. Power comes from a 40 hp electric motor driving the front wheels. Juice comes from a lithium iron phosphate battery. Top speed is 100 kilometers per hour.