This is the MG Cyberster, an electric roadster with a convertible soft top. The patent images show a stylish sports car with an almost classic look. The Cyberster will see production in 2023 and serve as a attention grabber for the booming MG brand.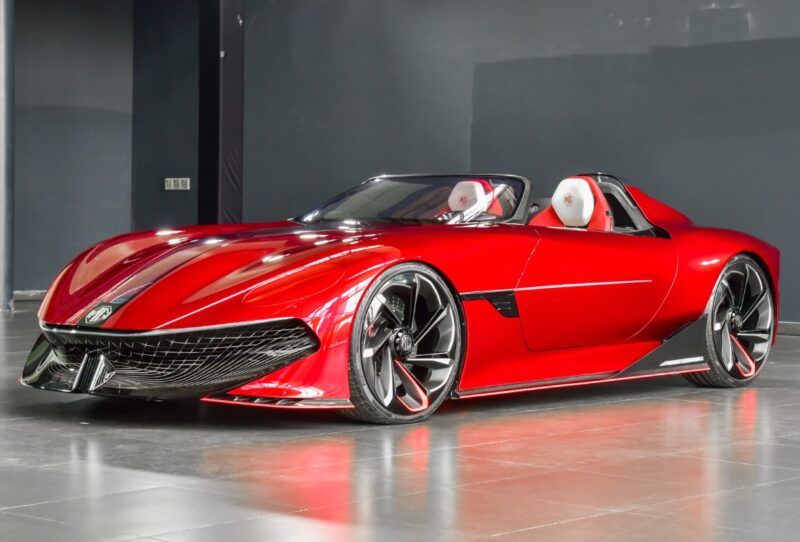 We first met the MG Cyberster as a concept, unveiled on the 2021 Shanghai Auto Show. The production version is toned down a bit, of course, but the basic design changed remarkable little. Biggest difference is the roof. The concept car didn't really have any, so obviously MG had to come up with something new here.

MG could have gone for a fixed coupe, or for a retractable hard top. But instead, they went the cool and classic way with a convertible soft top, likely to make a connection with the classic MG roadsters of the 1960's and 1970's. Well, it somehow worked.

The side profile looks pretty, although overhang at the front seems a little long. The creases on the sides and even the alloy wheel design are very close to the concept car.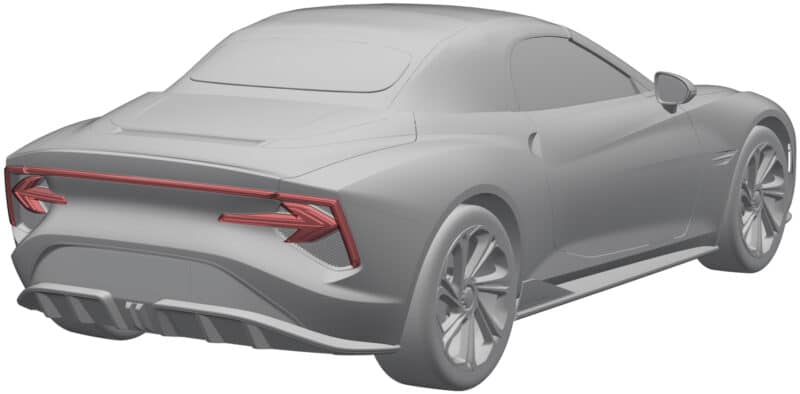 The roof will store under a panel rear deck. The rear is probably the best part of the design, wide and racy, with arrow-shaped lights, an integrated spoiler, an a diffuser with an F1-style fog light in the middle. The sides have wide skirts with winglets in front of the rear wheel. The door handle is located just behind the door itself. It seems that the Cyberster will get conventional doors.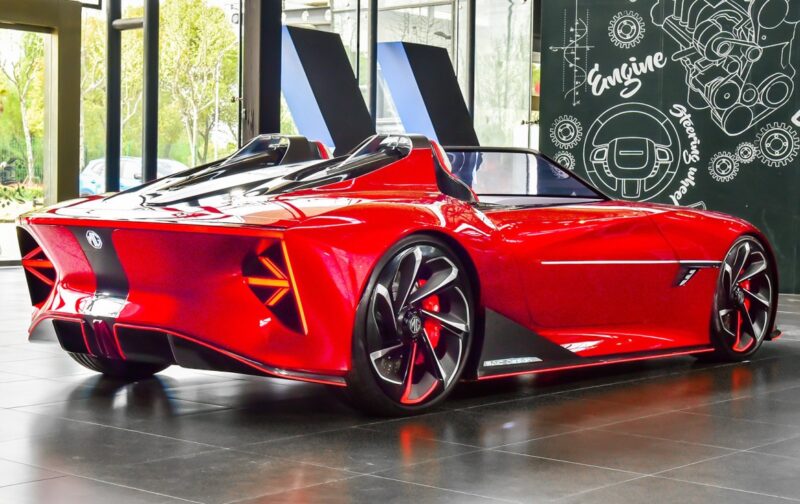 The concept was way more racy, like a speedster, laying low on the road. Well, perhaps MG will one day offer a wilder version of the production car.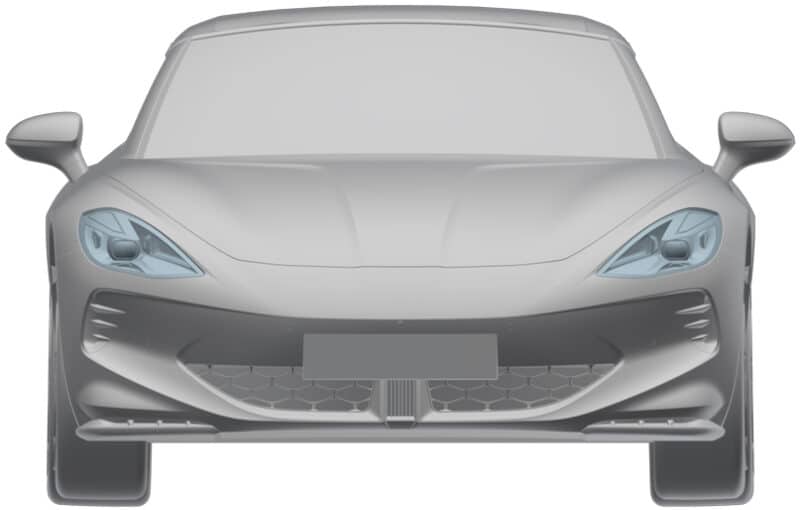 There is no information yet on the power train. The concept had a high-tech four-motor setup, but the production car will likely come in single- and twin-motor configurations. SAIC, the owner of the MG brand, has plenty of electric motors in house to choose from. If they really want to stay close to classic MG's, they should offer the Cyberster with rear-wheel drive only.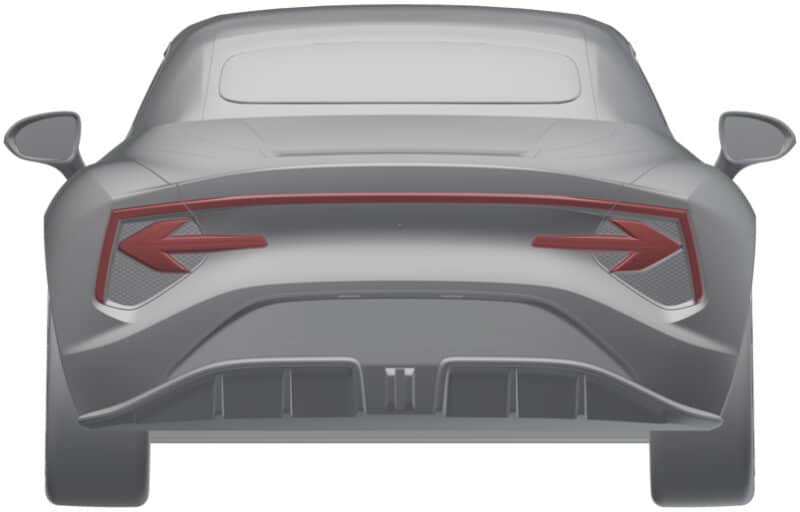 The MG Cyberster will likely be the first mass-produced electric roadster in the world. Tesla's new Roadster won't be ready until 2050, and that's more like a high-end expensive super car. Another name that comes to mind is Mazda, the company that started the modern roadster craze with the MX-5 Miata back in 1989. But Mazda is so far behind with electric vehicles that I don't see them building an electric MX-5 any century soon.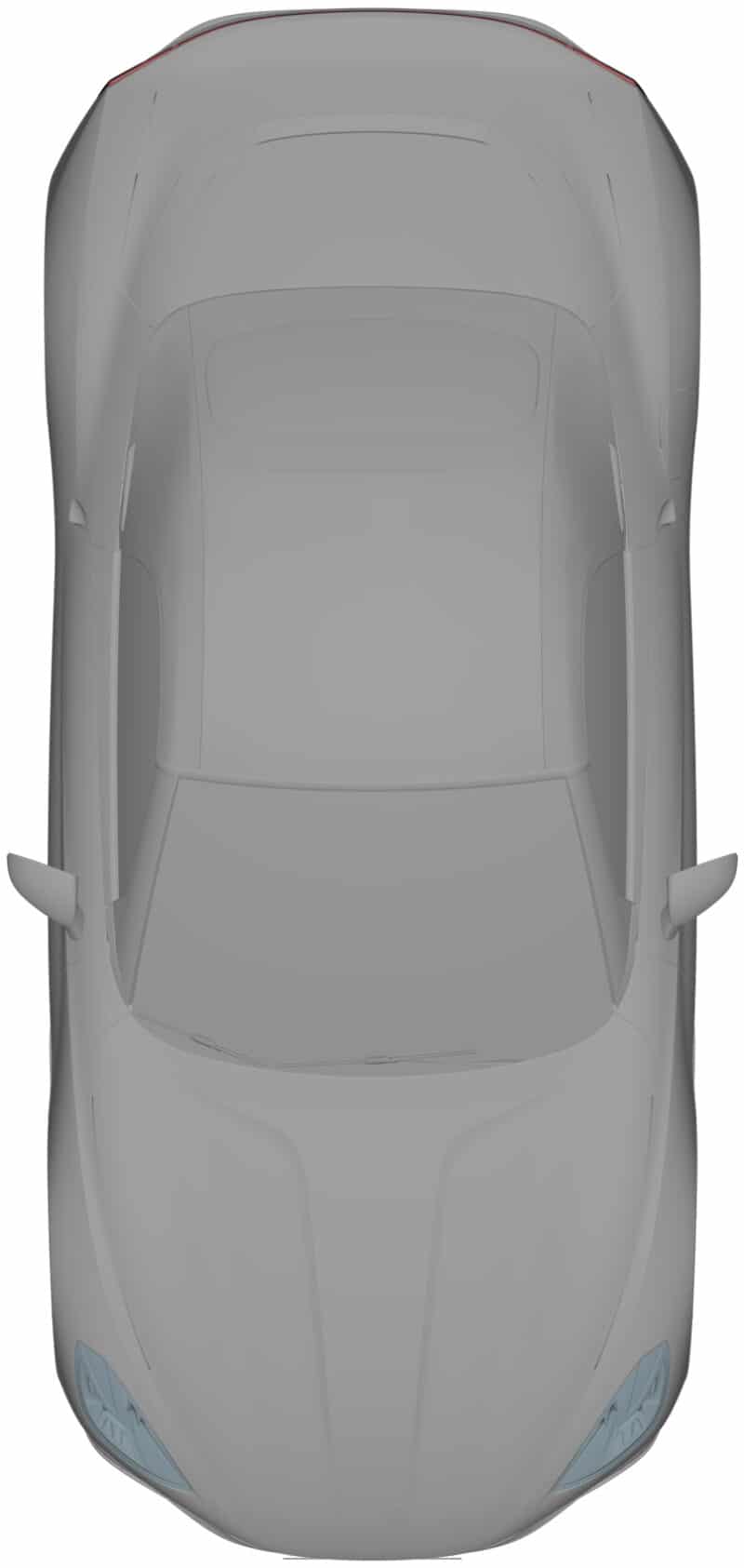 So, it seems like MG will have this market for itself, at least for a while. Price will matter a lot. If it is anywhere near MX-5 cash, the Chinese will have a winner in hand. More on power and other specs as soon as we get it.