This is the updated Baojun KiWi EV, a mini EV under the SAIC-GM-Wuling (SGMW) joint venture and also the world's first mass-produced new energy vehicle to be equipped with DJI's autonomous driving technology. It was officially unveiled on June 13 and is expected to launch in the near future.
SGMW was established in November 2002 as a three-shareholder joint venture with share capital from two domestic partners, SAIC Motor Corporation Limited and Liuzhou Wuling Motors Co Limited, and GM China. SGMW focuses on the mini and small car markets.
As early as 2019, SGMW and DJI Automotive, a DJI subsidiary, launched a strategic cooperation plan. In recent years, the two parties have invested billions of funds to form a joint development team to focus on autonomous driving. The new KiWi EV is the first result of that plan.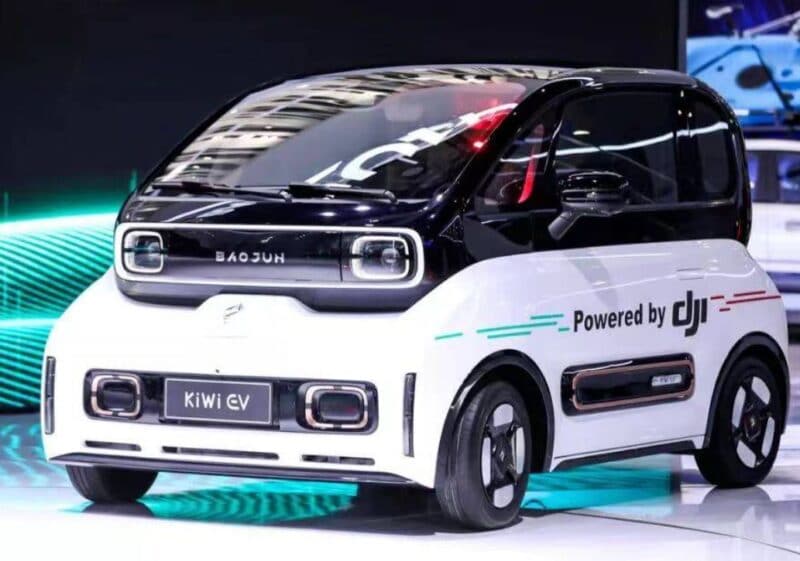 The Baojun KiWi EV concept car first appeared at the 2021 Shanghai Auto Show to highlight the cooperation with DJI. It was the pre-facelift model.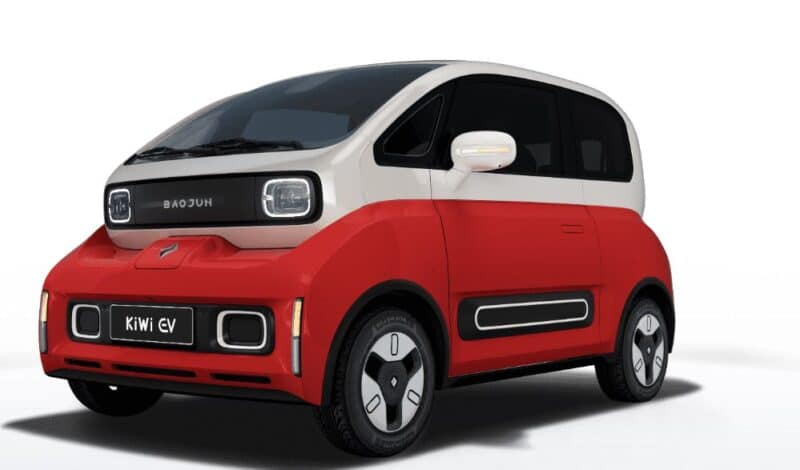 The Baojun KiWi EV was first launched in August 2021 with a price range of 77,800-86,800 RMB (11,500-12,900 USD). In May, 2,045 units were sold, according to the China Passenger Car Association. Its competitors in the mini EV market include Changan Benben E-Star, Chery Ant, and Leapmotor T03. According to Chinese media, the price range of the new Baojun KiWi EV is expected to be 100,000-150,000 RMB (14,900-22,300 USD).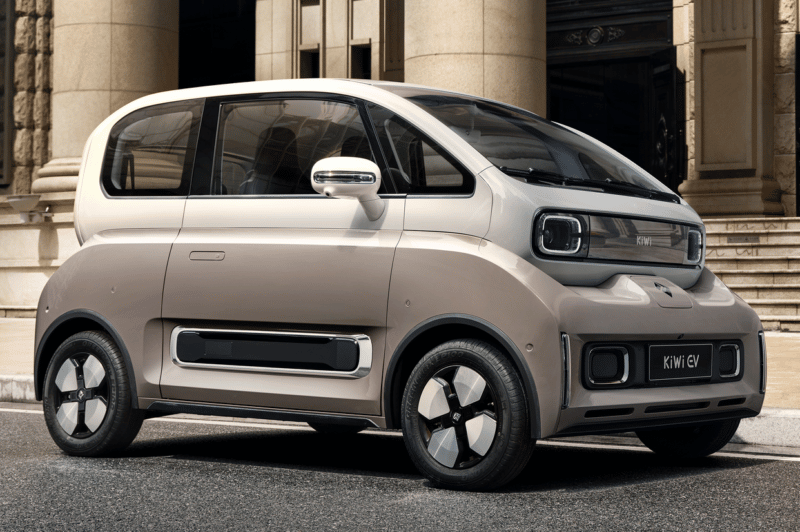 The vehicle overall is cute and futuristic targeting the younger consumer group. From the side, the upper portion of the vehicle looks like a suspended space capsule. There are several cameras and sensors: one above the license plate, one attached to the mirror, two on the front fender, and another two on the rear fender.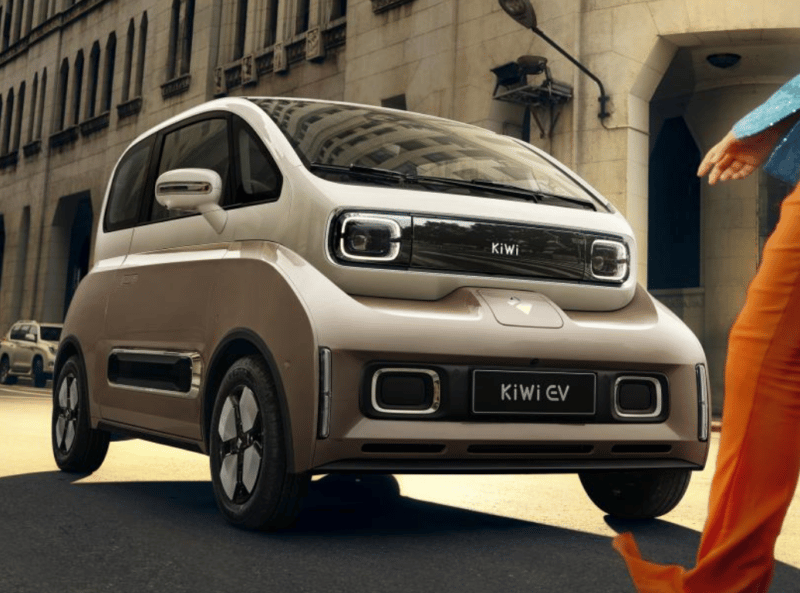 The concave front shape further enhances the suspensions of the upper portion of the vehicle.
Additionally, the new Baojun KiWi EV will come with DJI's Autonomous Driving Domain Controller and level 2+ driving assistance capabilities, including adaptive cruise control, lane change, lane-keeping, obstacle avoidance, and parking.
The new Baojun KiWi EV is equipped with a 31.9kWh battery pack and a rear motor with a maximum power of 40kW and a peak torque of 150Nm. The maximum NEDC cruising range is 305km. In DC fast charge mode, it takes 1 hour to charge the battery from 30% to 80%.
We will continue to watch for new information about the car.
About DJI
DJI is a Chinese commercial drone manufacturer for aerial photography and videography. Its other products include camera gimbals, action cameras, camera stabilizers, flight platforms, and flight control systems. Currently, DJI has about two-thirds of the U.S. drone market when measured by revenue, according to the retail consultancy firm NPD.
DJI Automotive, a DJI subsidiary, provides integrated solutions for autonomous driving focusing on perception, machine learning, localization and mapping, decision making and planning, motion control and embedded system, and mass production of autonomous systems. As of 2020, DJI Automotive filed over 1,000 patents in autonomous driving and related fields.
Source: SGMW, DJI, Sohu, ZhongYuanAuto, QCTT