BAIC's Beijing brand is expected to officially launch a new compact SUV, the Mofang, on July 28. The pre-sale already started on June 24 with a price range of 102,900-153,900 RMB (15,300-22,900 USD). It is the first petrol-powered car to use Huawei's HarmonyOS. So far, it was only used in EVs. HarmonyOS is a successful automotive operating system used by many Chinese car makers.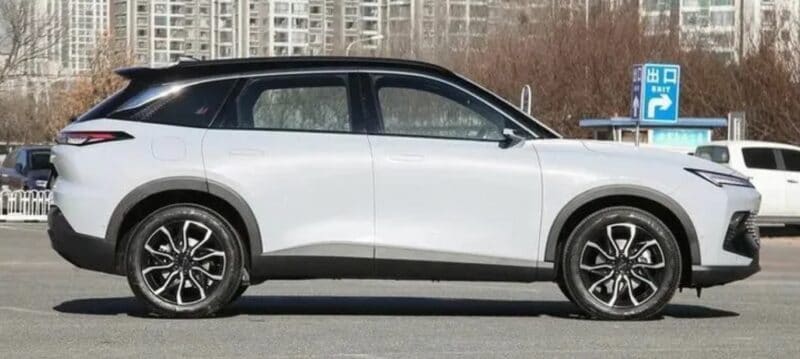 The Mofang was first unveiled at the 2021 Guangzhou Auto Show with the code name "C52X". Then its official name, "Mofang", meaning "Rubic's Cube" in Chinese, was later confirmed by public voting. The size of the Mofang is 4620/1886/1680mm, with a wheelbase of 2735mm. The car has two-tone coloring, split head lights, black wheel arches, and pop-out door handles.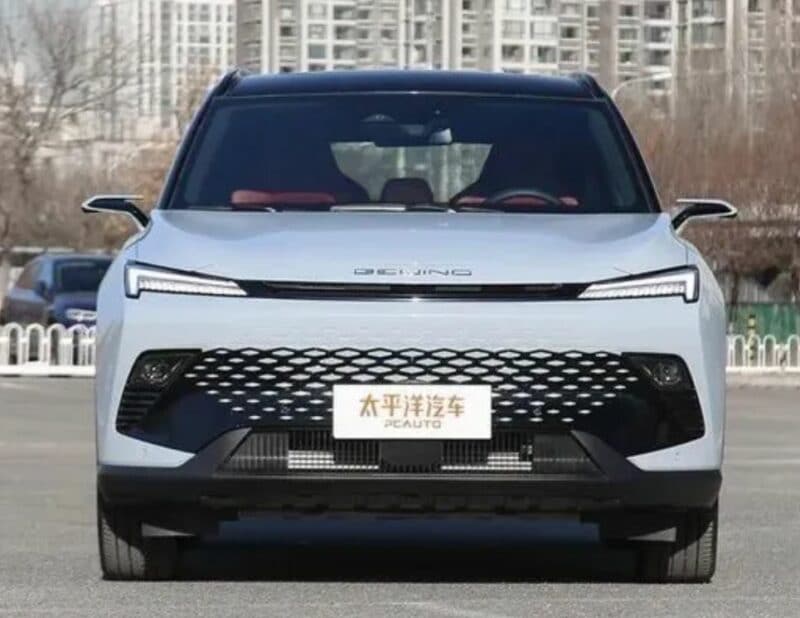 The front face comes with a large blackened honeycomb mesh grille, blackened lower surrounds, and sharp LED headlights. The brand logo 'BEIJING' is displayed at the center.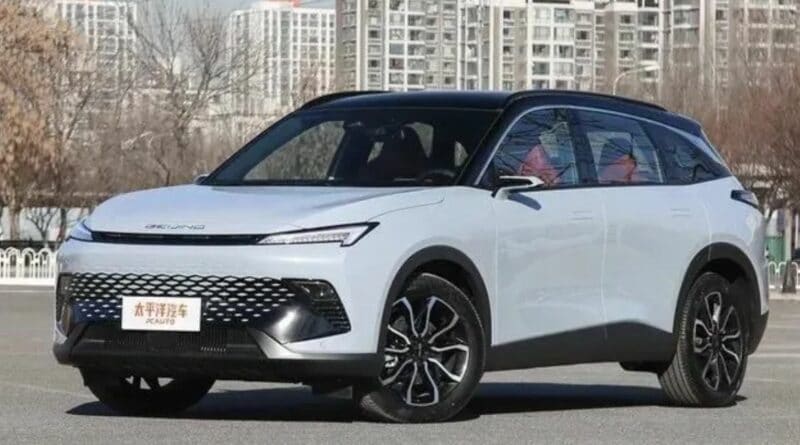 The exhaust pipes on both sides of the rear further enhance the sportiness.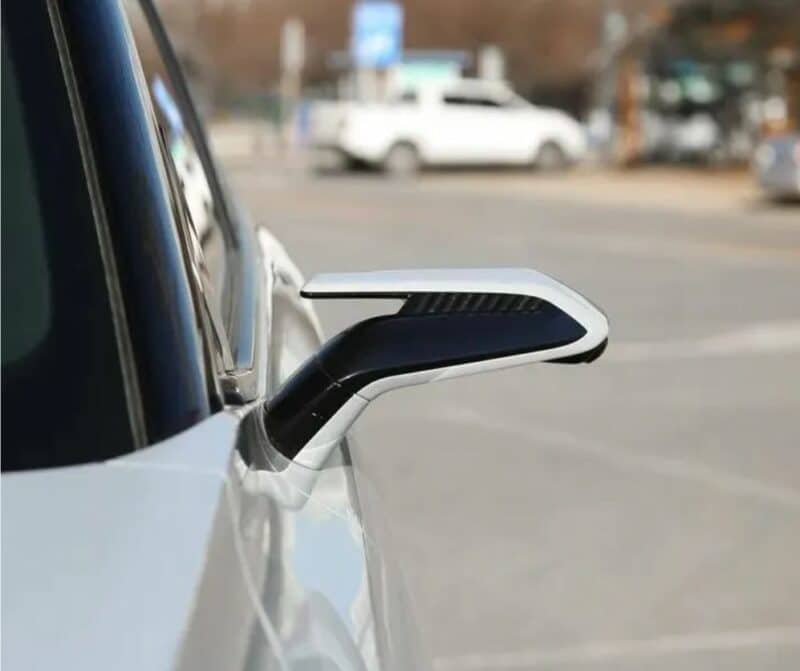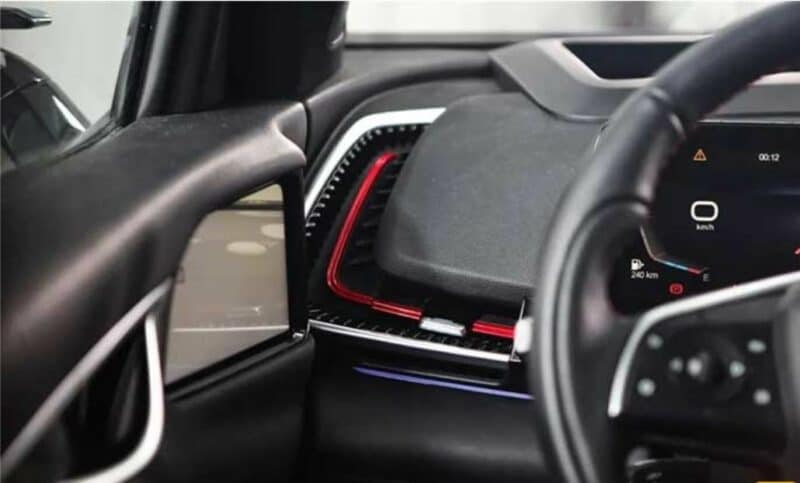 Furthermore, the car's traditional side-view mirrors are replaced by cameras. The images captured by the cameras will be displayed in real-time on a screen at the interior door panel. It is an interesting design, but the driver may need some time to adapt to it.
Compared with the traditional side-view mirrors, the new camera design increased the field of view by 3x, reduced blind spots by 60%, and reduced the drag coefficient by 4%.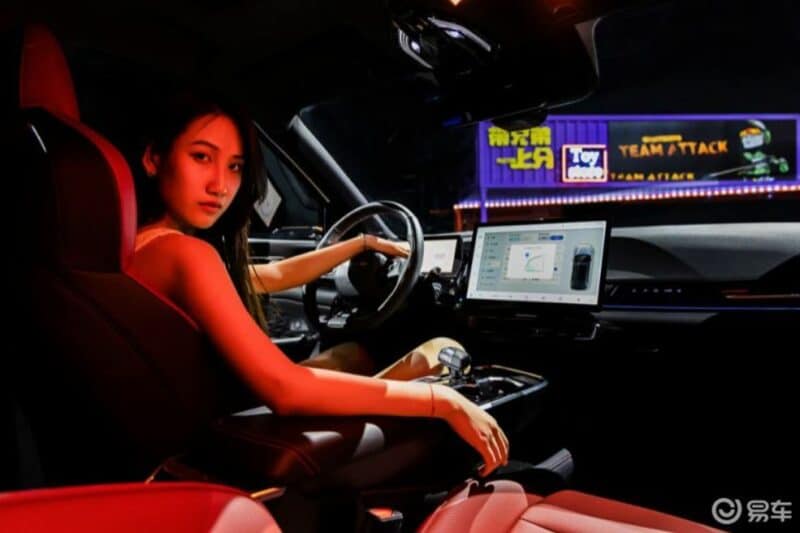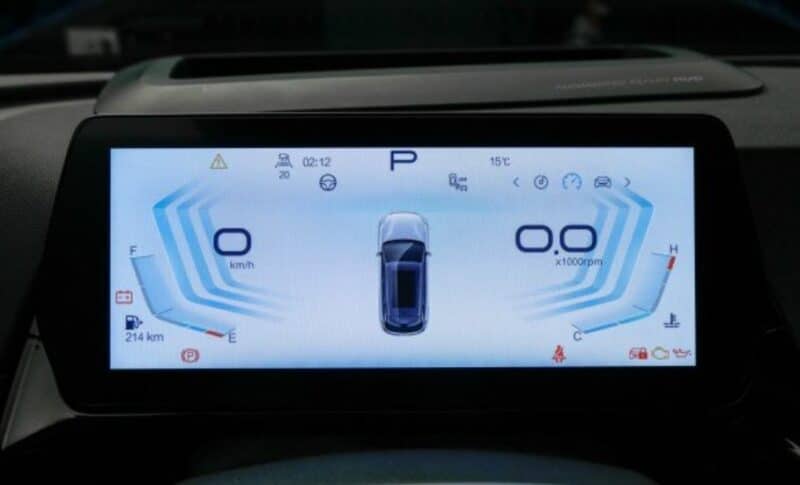 In addition to Huawei's HarmonyOS smart cockpit system, the interior also comes with a full LCD instrument panel, a large central control screen, and a 60-inch AR HUD with an 854×420 resolution. HarmonyOS enables Huawei devices, smartphones, tablets, and smartwatches to work with the vehicle seamlessly. Xiaoyi, the in-car voice assistant powered by Huawei's in-house cloud infrastructure, can recognize voice commands from passengers and control all features in the car.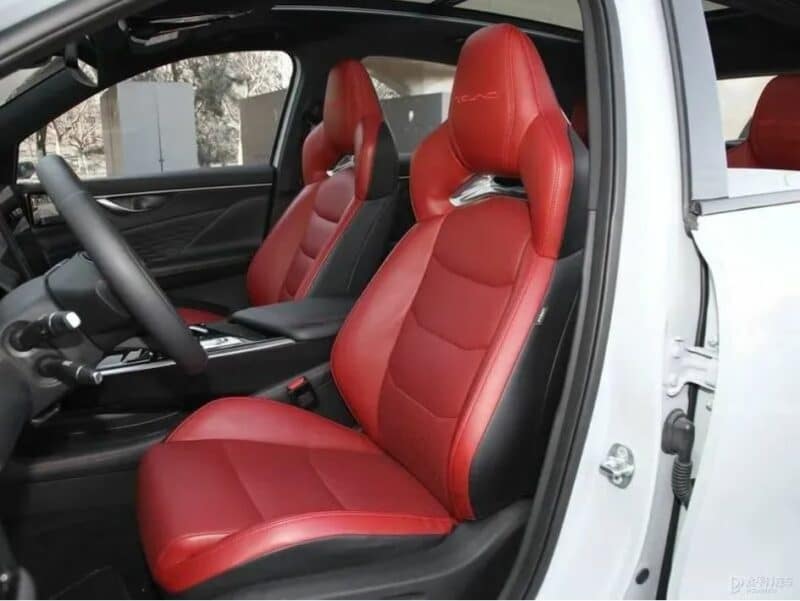 The interior is covered with a large area of soft materials. The contrasting color design of black and red makes the interior more stylish and sporty.
In terms of safety, the Mofang is equipped with 25 driving monitoring sensors and a Level 2.5 advanced driving assistance system with functions including front/rear collision warning, adaptive cruise control, and autonomous parking.
Power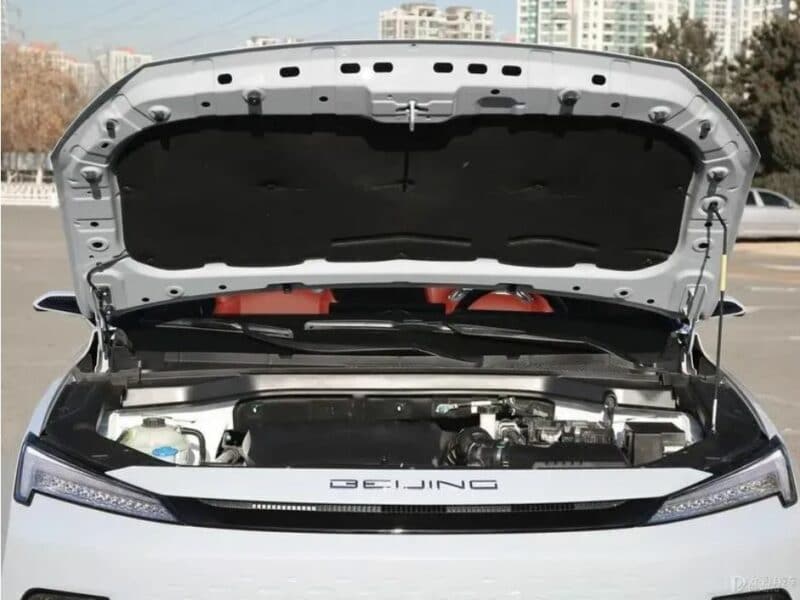 The Mofang is powered by the BAIC Magic Core 1.5T Engine with a maximum power of 138kW, peak torque of 305Nm, thermal efficiency of 39.2%, and matched with a 7-speed wet dual-clutch gearbox. Its 0-100km/h acceleration time is 7.9 seconds and the fuel consumption per 100km is 6L.
Source: PCAuto, Yiche, BullRunCar