Cars aimed at a female audience are a new trend in China, and Geely joins the party with the new Geely Icon Chocolate Edition, set to hit the Chinese car market later this month. The Chocolate Edition comes with different bumpers, lights, grille, and wheels. There are exclusive colors too, including pink and blue, but, oddly, no chocolate brown.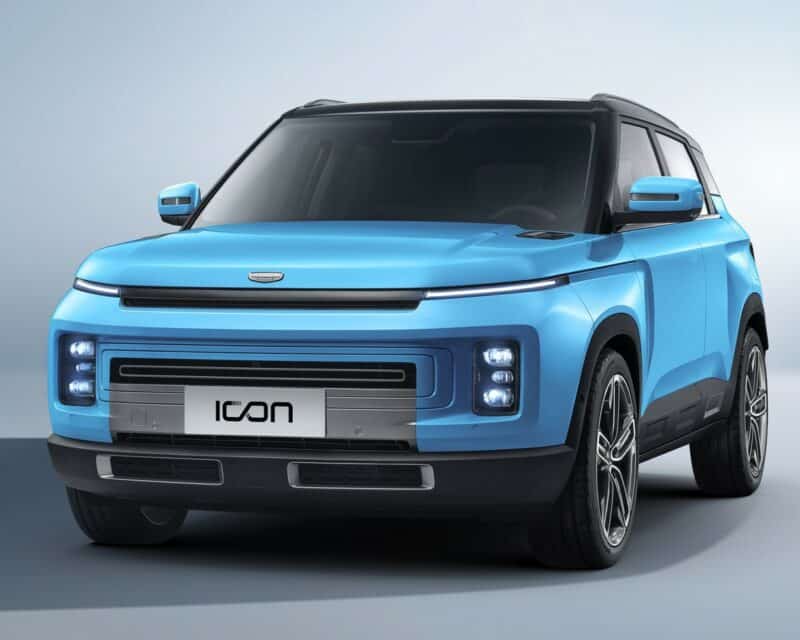 The Geely Icon launched in 2020. It was, and still is, a bit of an outlier in Geely's lineup. It doesn't look like any other Geely, with its own unique design and image. It is kind of cool but largely unknown, even in China.
There are two power options: a 177 hp 1.5 turbo and a 181 hp 1.5 turbo+48V mild-hybrid. Transmissions are a 6-speed manual gearbox and or a 7-speed DCT. The Icon is based on Geely's BMA platform that also underpins, among others, the Geely Binyue & Proton X50, the Geely Binrui, and the Lynk & Co 06. Current price ranges from 99.800 to 132.00 yuan (14.800 – 19.690 USD).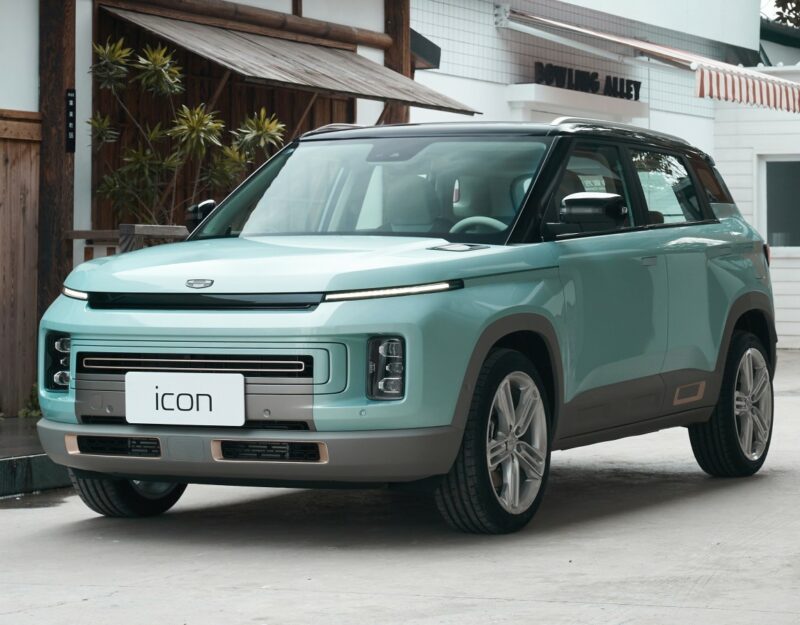 There have been special editions before. Earlier this year, Geely launched the Icon Blue Kite Limited Edition, painted in 'Tiffany Blue' with brown plastic cladding and gold detailing. It sold for 129.800 yuan.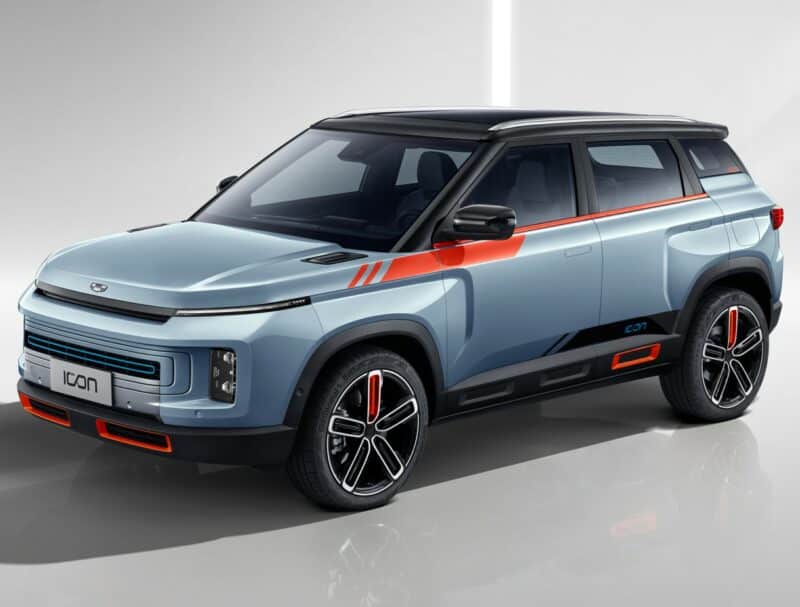 In 2021 Geely launched the Icon Burning Love Edition, painted in a combination of 'Morandi gray' and 'Coral orange'. It looked quite wild with the orange stripes and lines. It was a bit more manly too. It is still available today for 132.00 yuan.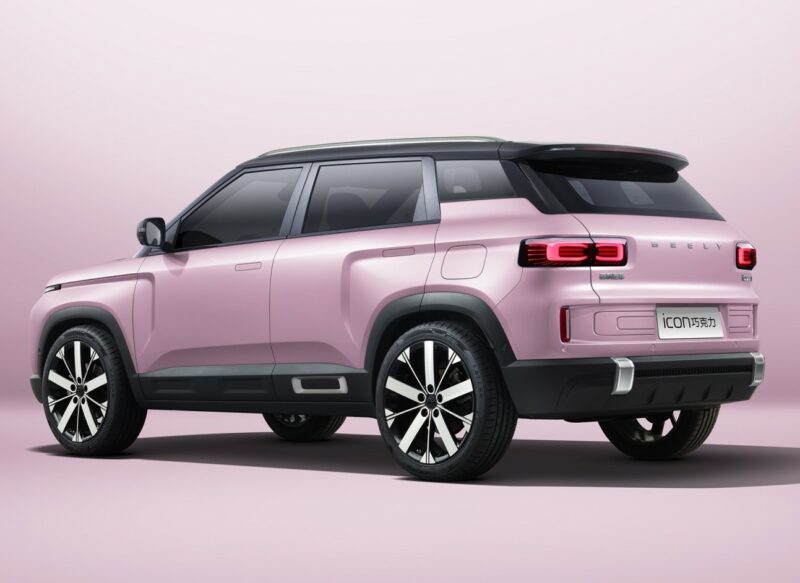 Back now to the Geely Icon Chocolate Edition. It has silver decorations on the black bumpers, a matte black roof, and the plastic cladding around the wheels and below the doors is matte black too. The shiny gray wheels are exclusive for the Chocolate Edition, featuring a complex design with wide and narrow spokes.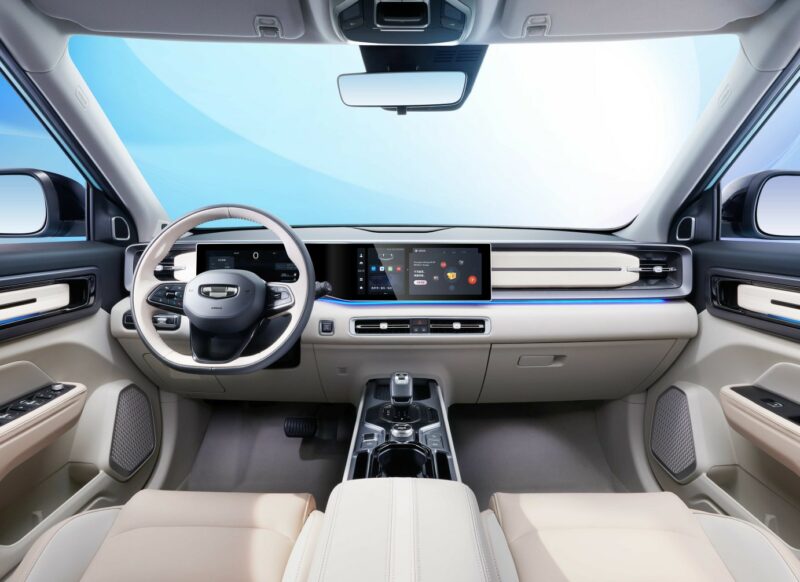 Interior design is unchanged compared to the standard Icon, but the trim differs. The interior coloring is a mix of two colors called 'Coffee Chocolate' and 'Pure White Chocolate'. Very tasty indeed, but the blue stripe on the dashboard seems slightly out of tune. The dual screen set-up includes a 10.25 inch digital instrument cluster and a 12.3 inch central touch screen.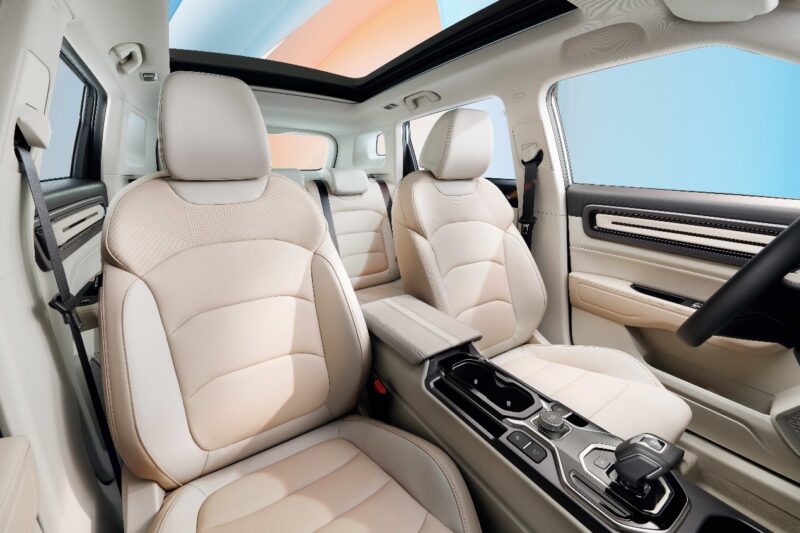 A 1.7㎡ panoramic sunroof is standard on the Chocolate Edition.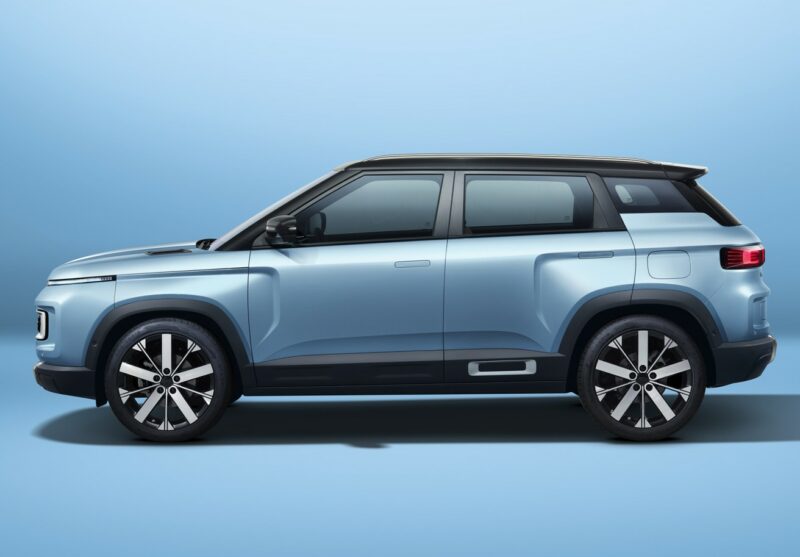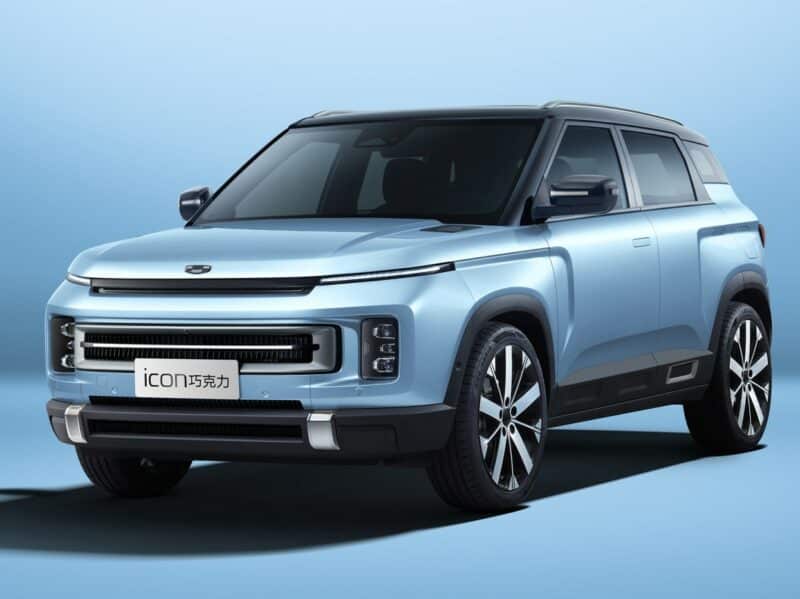 The front is dressed up with a newly designed grille with a matte gray surround and a gray bar inside. Pricing will be announced soon, we bet it'll cost around 125.000. Well, all this writing makes me hungry; I am going to get myself some sweet blue chocolate.