This is the MG7 sedan. It is the largest MG sedan so far and the first car of MG's new 'Black Label' series. The car is targeted toward younger consumers and is expected to launch later this year.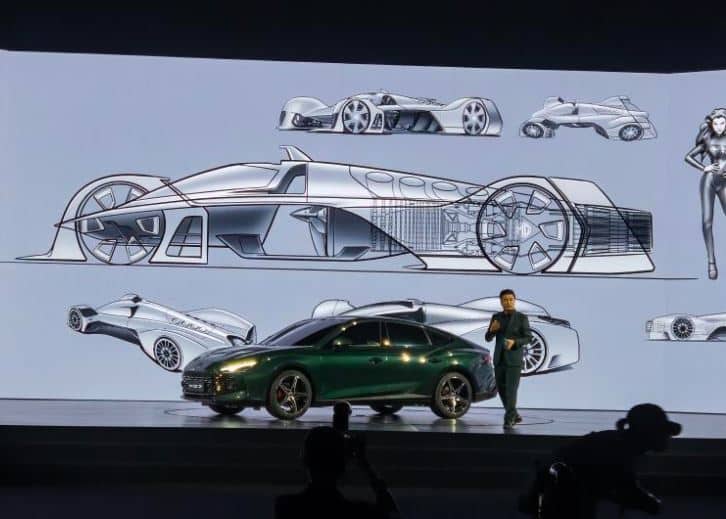 The Black Label refers to a line of new high-end vehicles with more luxury and sportiness than the current MG lineup. Black Label cars use black trim and black MG badges.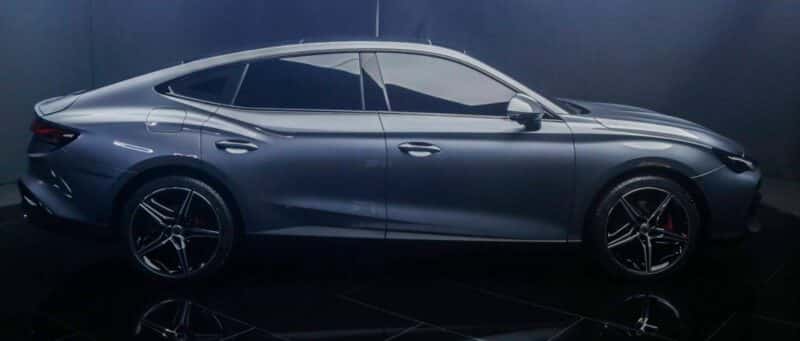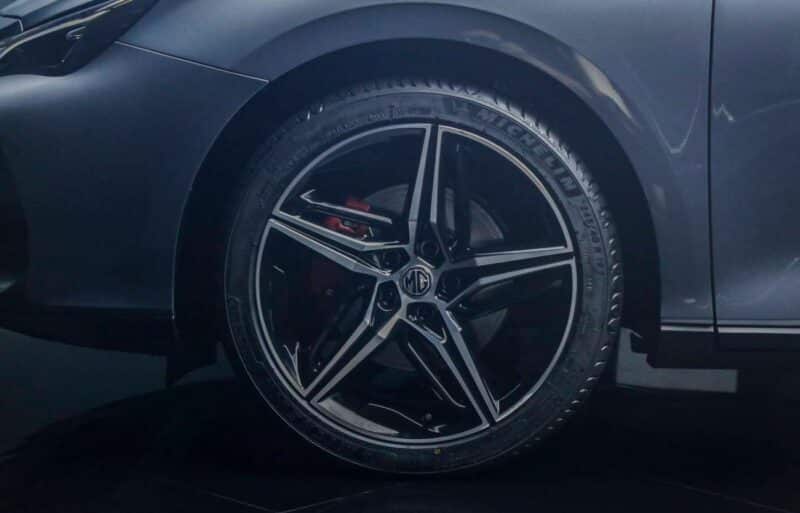 The size of the MG7 is 4884/1889/1447mm with a 2778mm wheelbase. The MG7 adopts a frameless door design with five-star-shaped rims and red brake calipers.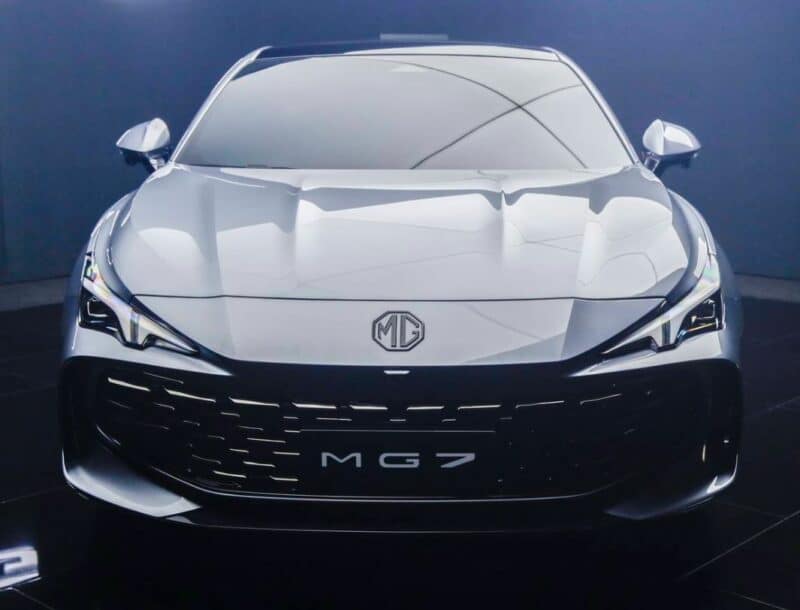 The MG7 looks very sporty. It sits low on the road with large matte gray wheels, a long bonnet, and a large wide grille. There is also a racy lip under the grille.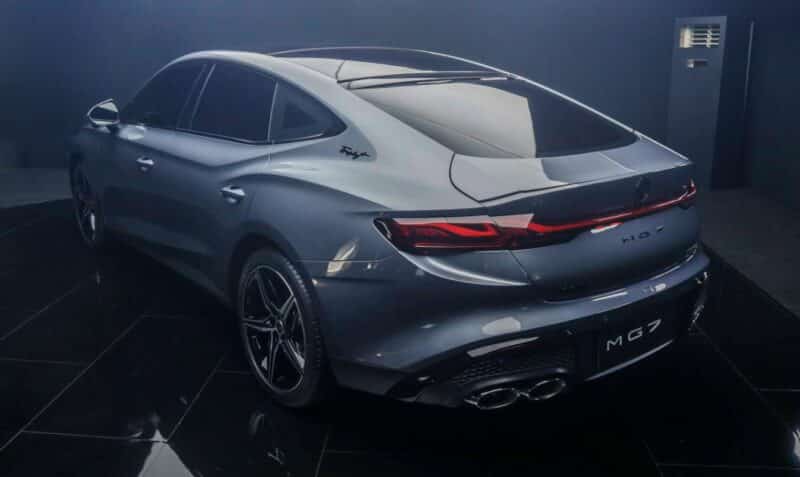 In the rear, the MG7 comes with wide rear fenders, a duck-tail spoiler, a pop-out wing, car-wide light units, and four big exhaust pipes.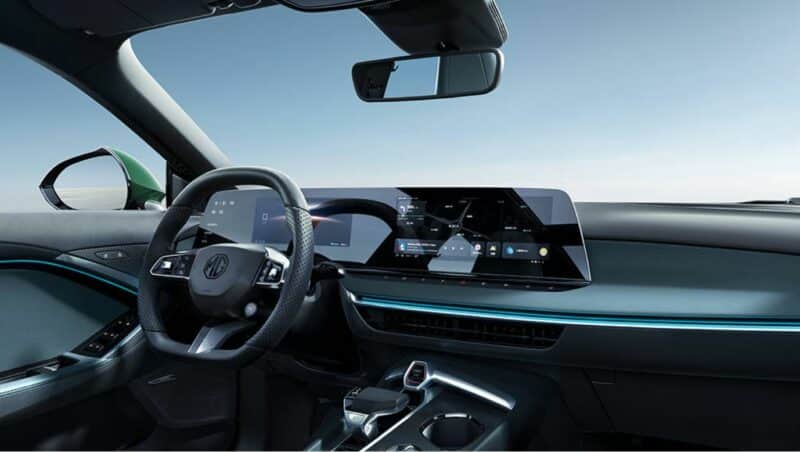 The interior is equipped with a 33-inch integrated display screen and a 14-speaker BOSE audio system. The flat-bottomed steering wheel is wrapped in perforated leather. The MG7 interior is available in two color options: red and green.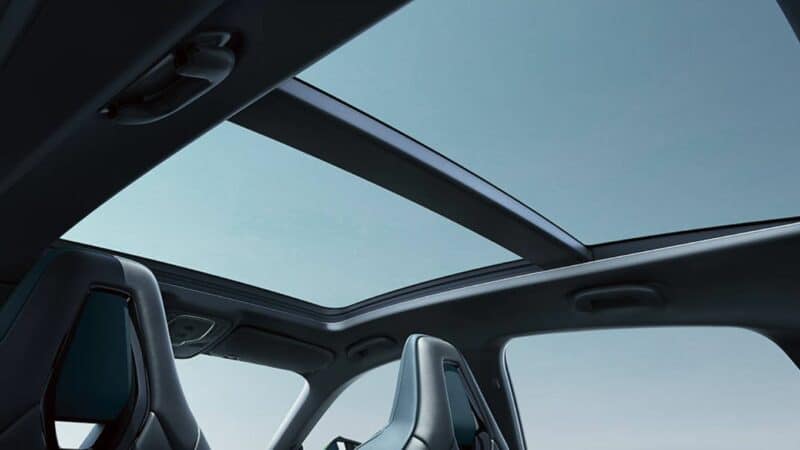 The MG7 also comes standard with a sunroof.
Power
The vehicle is available in two versions:
405 VTGI Trophy: powered by a 2.0 turbo with 257 hp and 405 Nm. This engine is mated to a 9-speed ZF automatic gearbox.
300 VTGI: powered by a 1.5 turbo with 185 hp and 300 Nm, mated to a 7-speed DCT.