On August 29, FAW-Volkswagen unveiled its new five seat SUV named Tavendor, or Lan Xun in Chinese. The Tavendor is a mid-size SUV built on the MQB platform, and according to the automaker, it is expected to be launched by the end of 2022. Volkswagen's new SUV will be offered two appearance styles: the regular version and the R-Line kit version.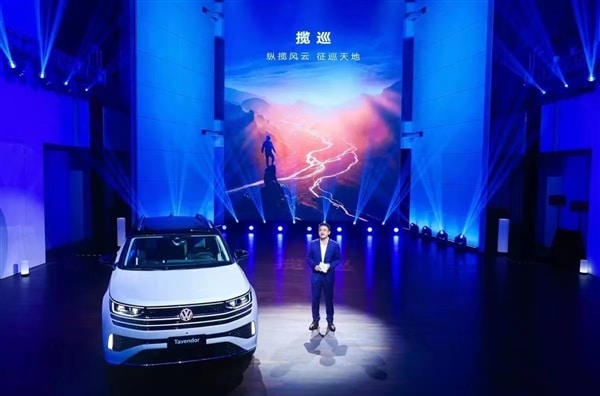 The Tavendor is the first Volkswagen model to feature full-body exterior ambient lighting. Volkswagen's signature "VW" logo is conspicuous on the front and rear of the vehicle, and flame X through-type tail lights adorn the rear. To reflect its "fire" design theme, the SUV adopts a new lightning style. The luminous logo, fender light strips, luggage rack lamps, and door handle lamps all help to reinforce this new design. Additionally there are floor lamps and front face through-type lamps.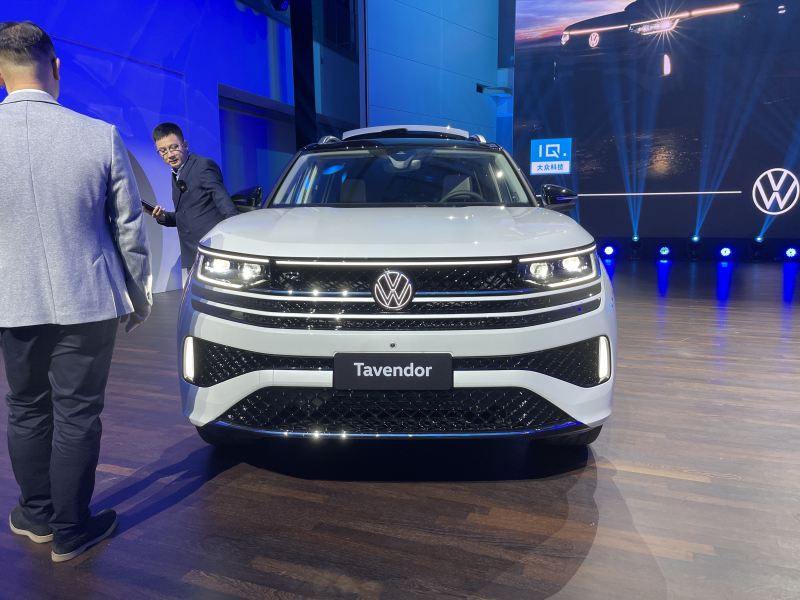 The Tavendor's through-type air intake grille blends into the headlight groups on both sides and the SUV has two through-type ventilation openings and LED daytime running lights on both sides.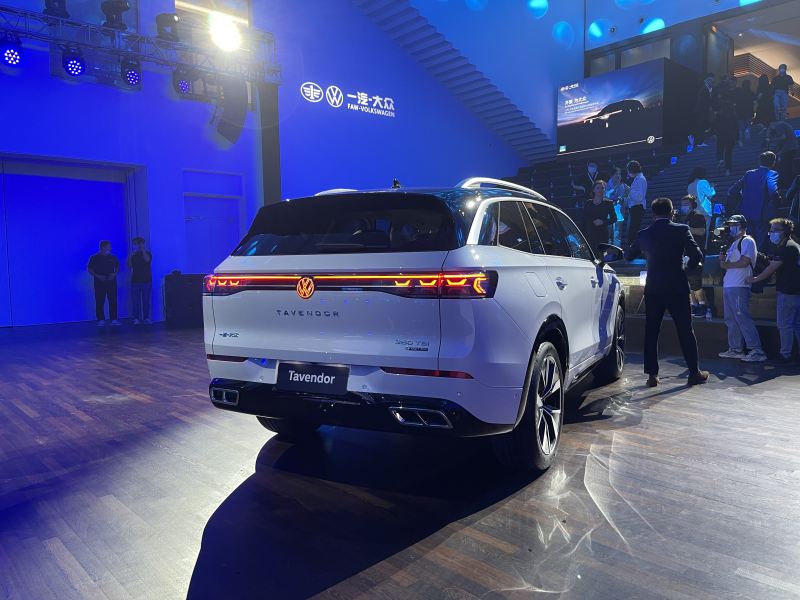 Apart from the lighting, the SUV has a staunch stance thanks to its short front and rear overhangs. The Tavendor adopts an all-black suspended roof that matches the black pillars.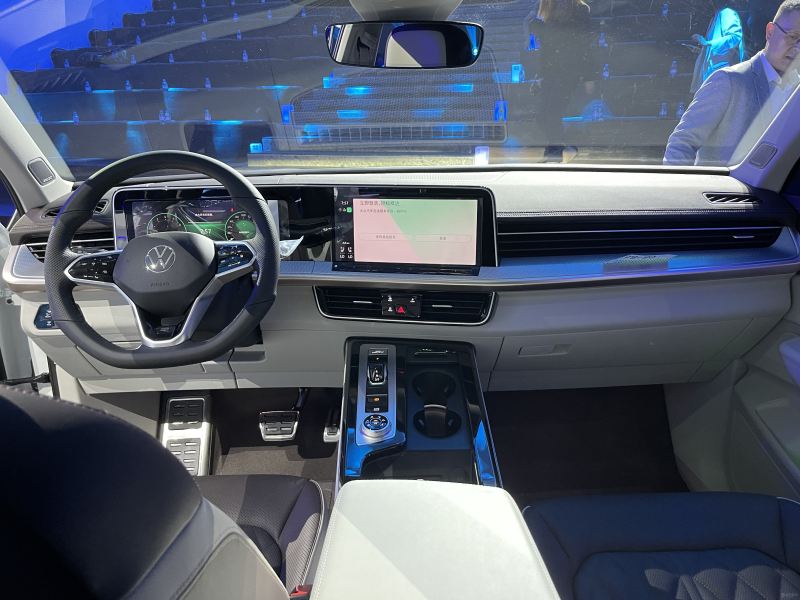 Inside, the cabin is refreshingly simple with clean lines which reflect the simple exterior design. There is also a floating dual-screen design with a 10.25-inch LCD instrument panel, and a 12-inch central control screen.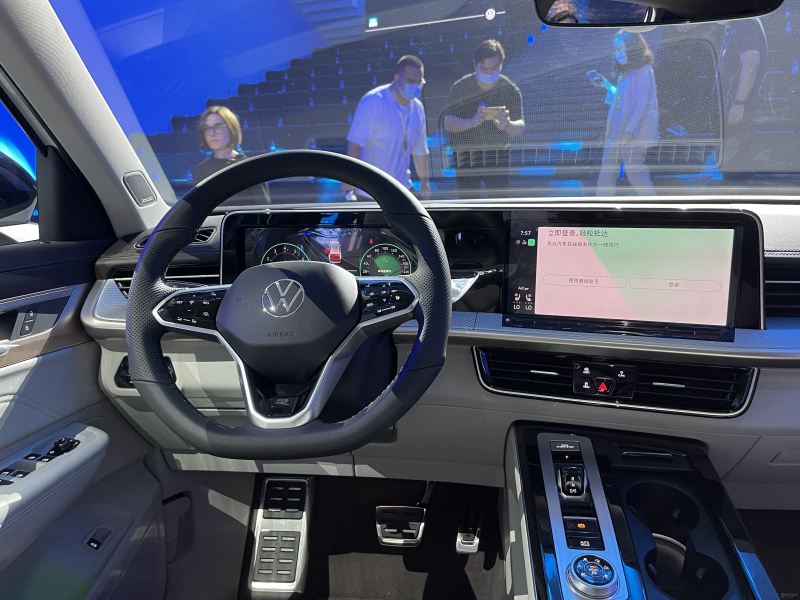 Also, the car will be fitted with a three-spoke multifunction steering wheel, a push-button electronic shift mechanism, and a touch-sensitive air-conditioning control panel with LCD.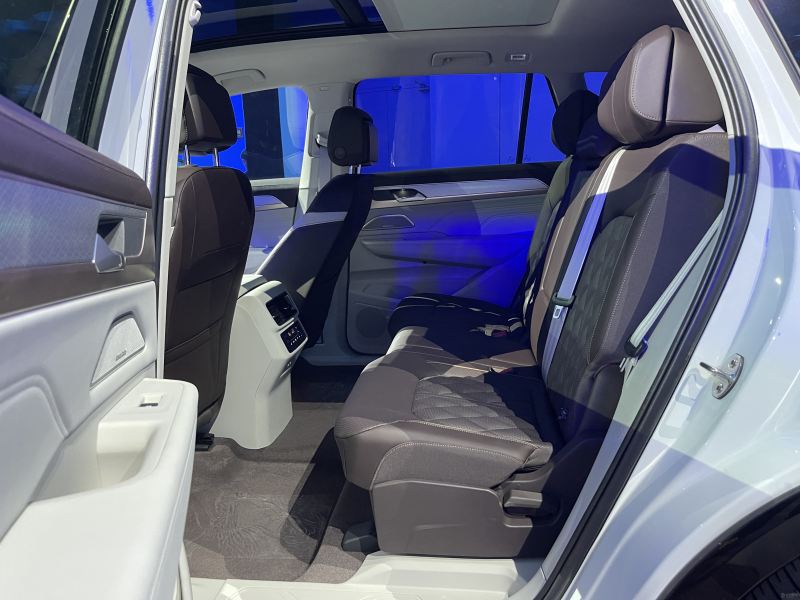 Measuring 4936/2015/1756 (1767) mm in length, width, and height, the SUV comes with a 2980 mm wheelbase and double five-spoke wheels. The Tavendor's cabin is also spacious with different seat configurations to accommodate more luggage.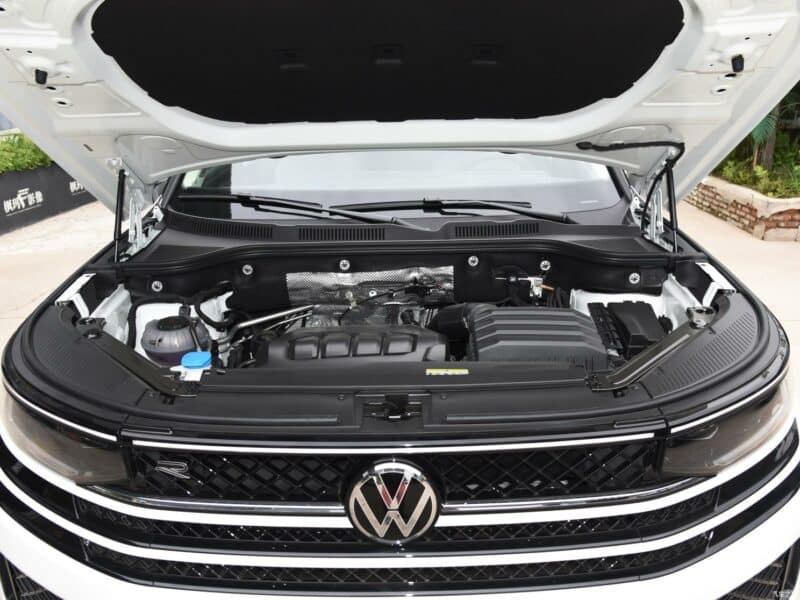 The new Tavendor SUV will be motivated by a high/low power 2.0T four-cylinder engine capable of producing 163/137 kW respectively. This will be mated to a 7-speed wet dual-clutch gearbox with two-wheel and four-wheel drive options to choose from. Although Volkswagen did not reveal the SUV's price, we expect that it would cost around 290,000 yuan ($42,000)