This is the new Volkswagen Tavendor, a big new SUV for the Chinese car market. I remember a time in the 2010's when I stated that Volkswagen didn't sell enough SUVs in China. They didn't at the time, but they sure have turned that around! At the moment, the Germans sell 18 (eighteen) SUVs and crossovers in China, and that is without the new Tavendor.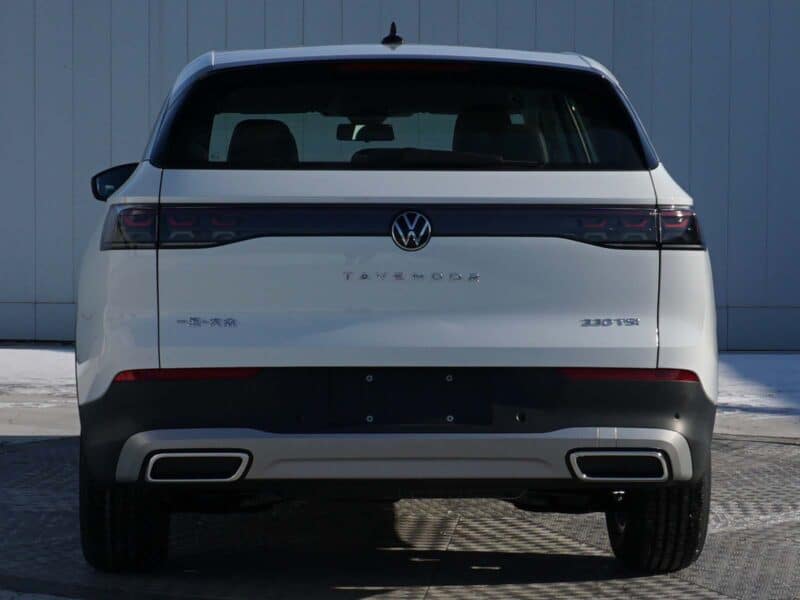 The Volkswagen Tavendor is made in China by the FAW-Volkswagen joint venture. Is is based on the same platform as the Volkswagen Teramont (known as Volkswagen Atlas outside of China), which is made by SAIC-Volkswagen.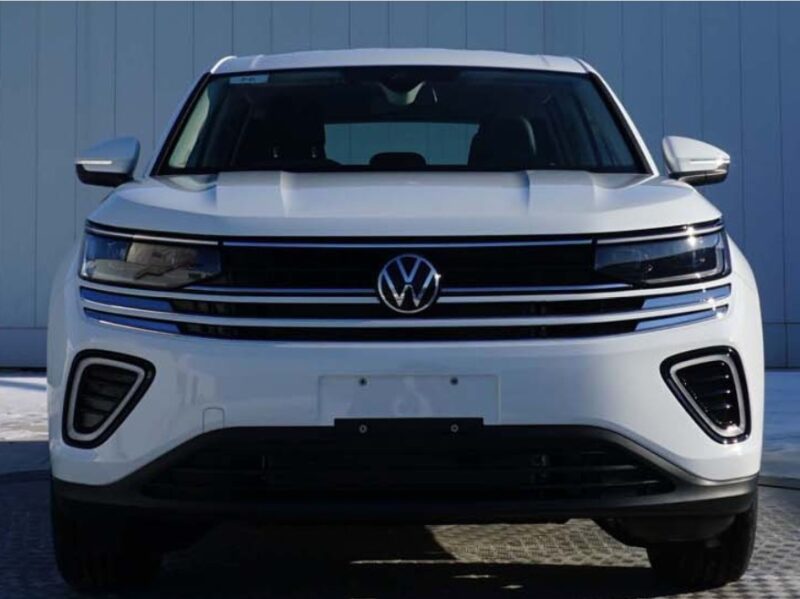 In those long ago times, we also sometimes said that Volkswagen design was a little bit boring. It was. But that's not really true anymore either. The Tavendor looks impressively different, especially at the front. It has an angry racy look to it, with the high and wide bonnet with the black grille and darkened lights.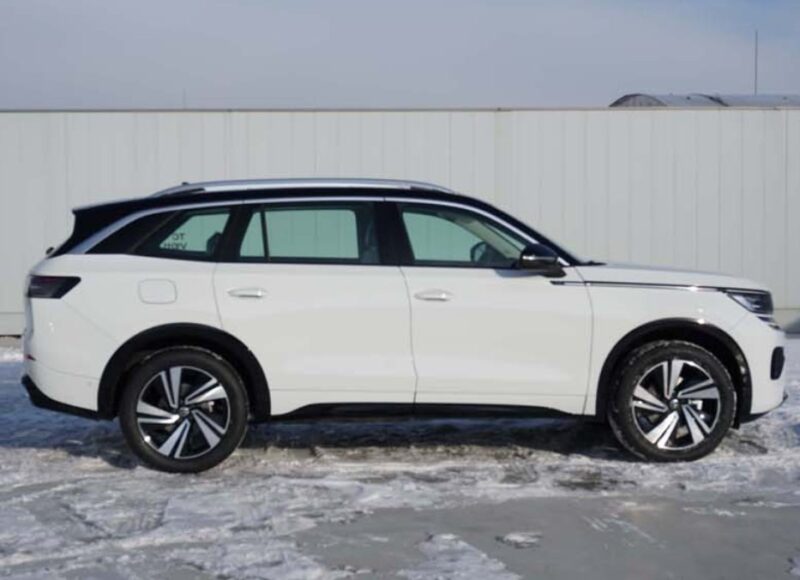 From the side it looks a bit more basic, but there are some nice details, like the chrome strip that runs from the headlight over the fender to the door. The Tavendor will come in two kinds: 330 TSI with a 186 hp 2.0 turbo and 380 TSI with a 220 hp 2.0 turbo. The latter has 4-wheel drive. Both engines will be mated to a 7-speed DCT. The white car on the first photos is a 330 TSI.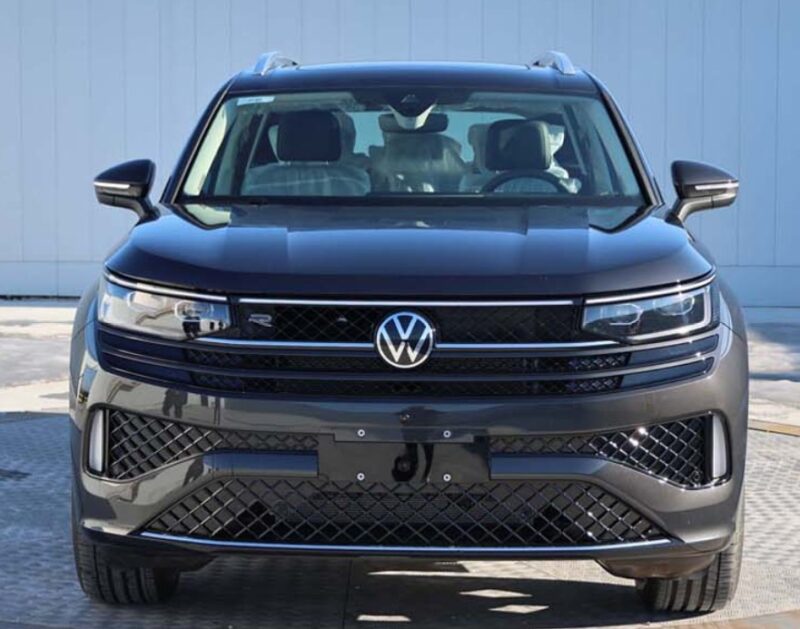 And this is the 380 TSI, in R-Line spec, with a sportier front bumper and a cool R badge on the grille.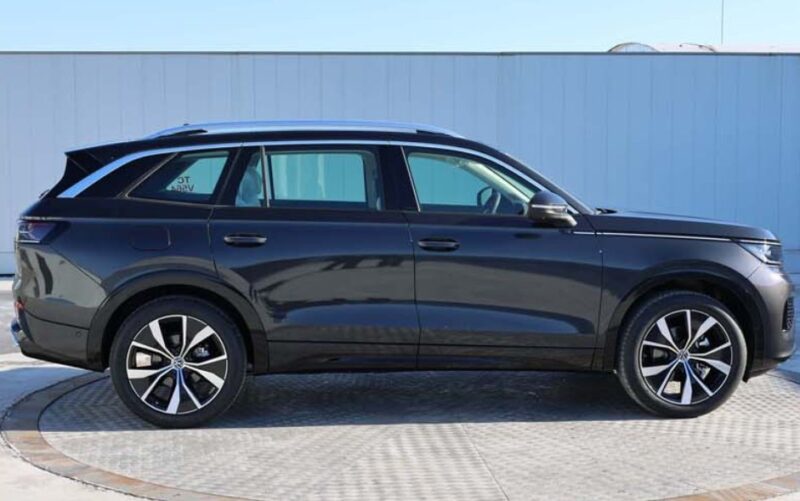 The Tavendor is rated as a 5-seater, but expect a 7-seater to join the lineup later. Size: 4936/2015/1776, with a 2980 wheelbase and a 1944 kg curb weight.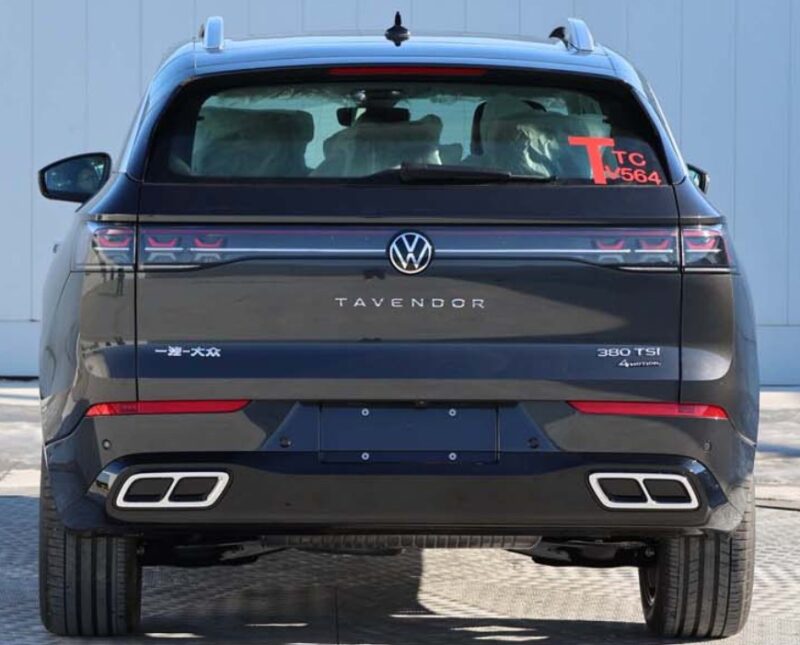 The rear lights are beautifully designed, and the chrome strip extending to each side from the VW logo is classy. Less classy are the fake exhaust pipe tips. The Volkswagen Tavendor will launch on the Chinese car market in Q3, with a base price of some 300.000 yuan (44.000 USD).