The Hycan A06 electric sedan amassed 30,321 pre-sales in just three days after its pre-sale started on August 26 at the 2022 Chengdu Auto Show, according to the carmaker. Pre-sale starts at 180,000 RMB (26,000 USD). The car is expected to launch later this year.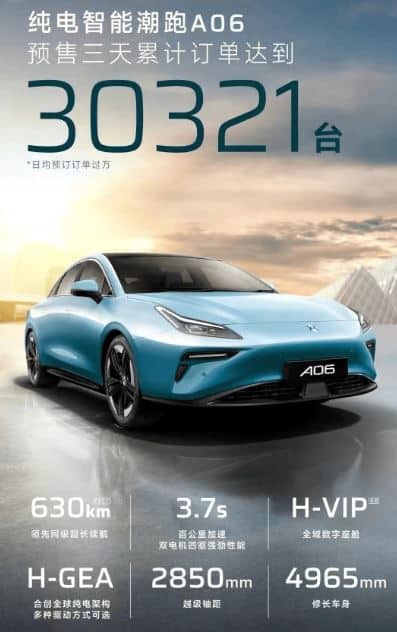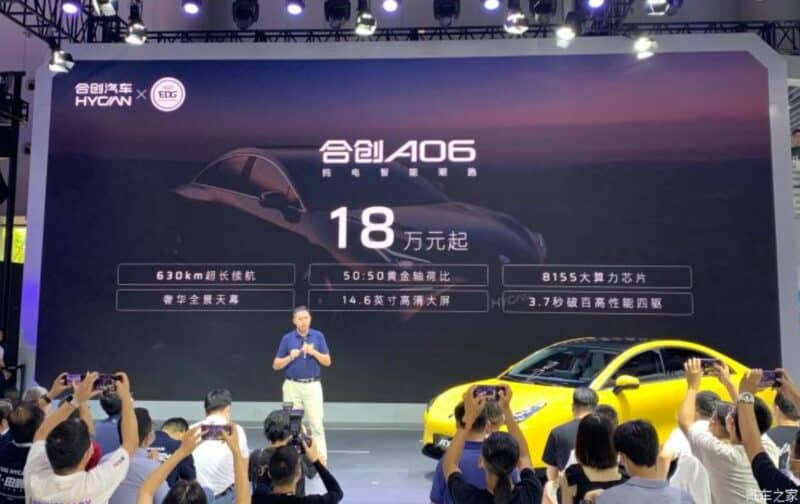 Hycan is a Chinese electric vehicle brand. It used to be a joint venture between GAC and NIO, but it's fully owned by GAC now. Hycan's cars are using technology from Aion, another EV brand under GAC. However, they are not just Aions with another badge. Hycans have its own distinctive design, branding, and even the platforms are not always the same.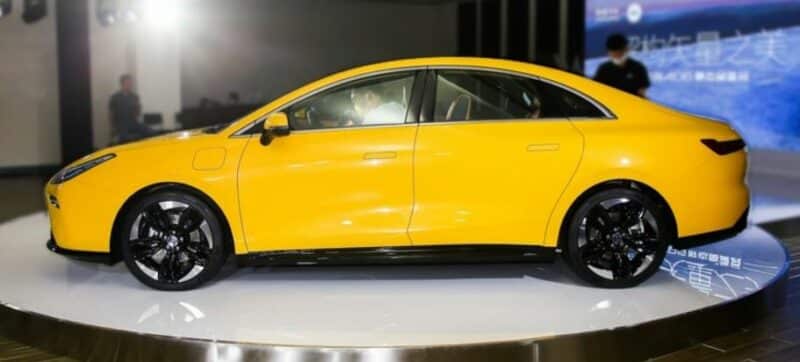 The size of the car is 4965/1920/1520mm with a 2850mm wheelbase. The drag coefficient is as low as 0.23 Cd with hidden door handles.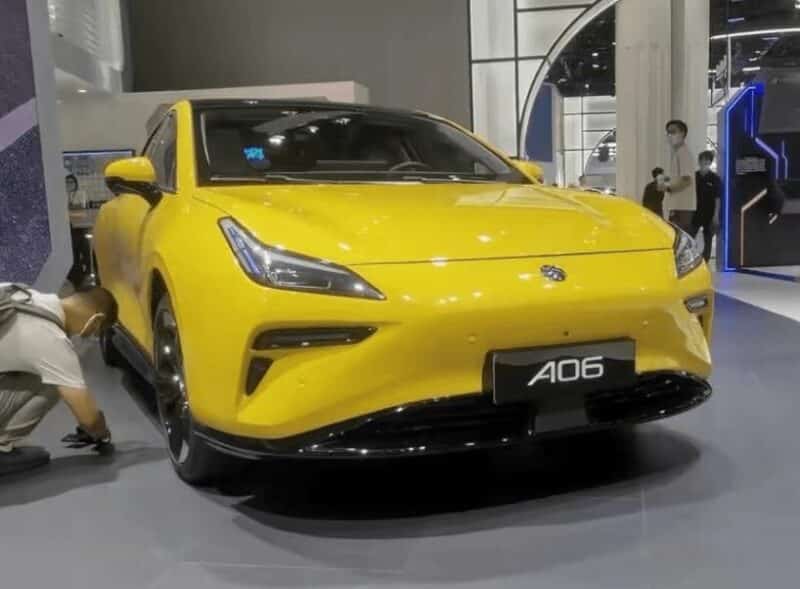 The L-shaped headlights and closed grille make the front face look simple and stylish.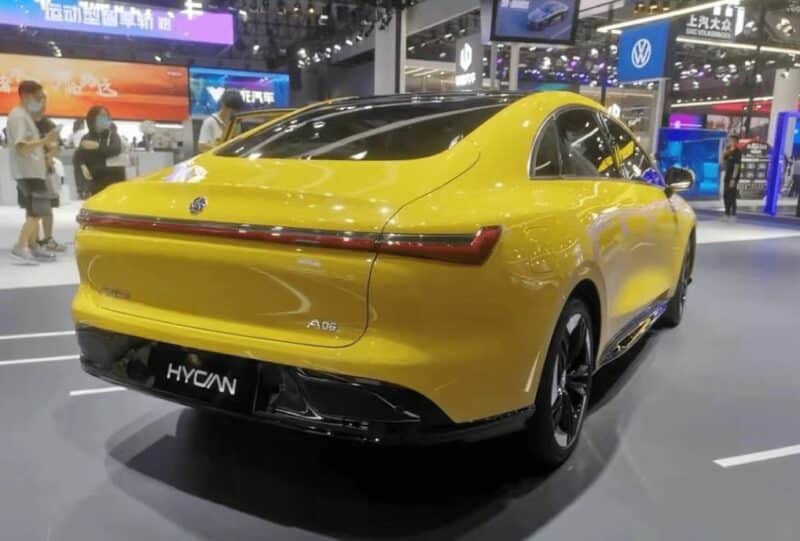 The rear looks interesting, with wide hips, a somewhat small window, an integrated spoiler in the boot lid, and a car-wide light unit. The characters on the left are Guangqi Hechuang (广汽合创). Guangqi is short for Guangzhou Auto (GAC) and Hechuang is the Chinese name of Hycan.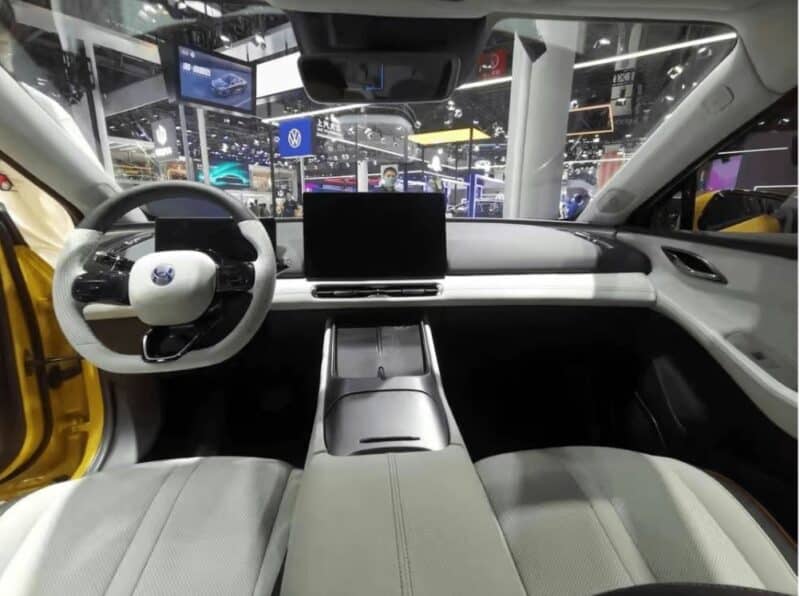 The interior adopts a minimalist design with an instrument panel, a 14.6-inch floating central control screen, and a three-spoke steering wheel. There are almost no physical buttons in the interior except for the steering wheel. All functions are integrated into the central control screen.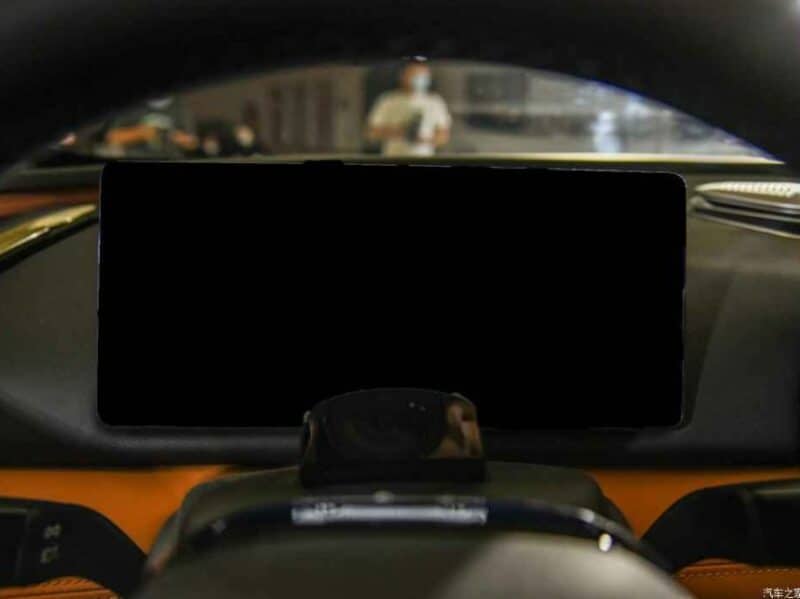 The air-conditioning outlet is right in front of the central control screen. Wireless charging is also supported. In terms of safety, the A06's perception system can perceive up to 200 m distance range and supports autonomous parking.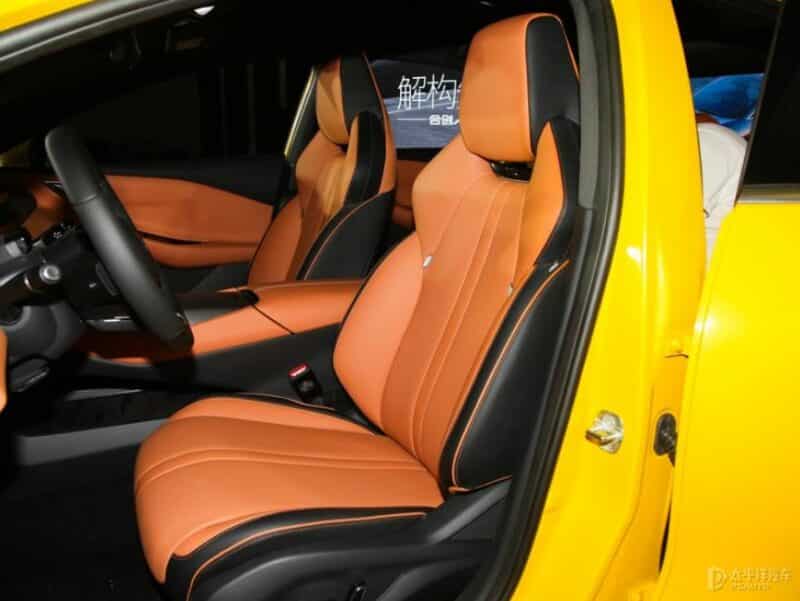 The orange seats are decorated with silver seatbelts.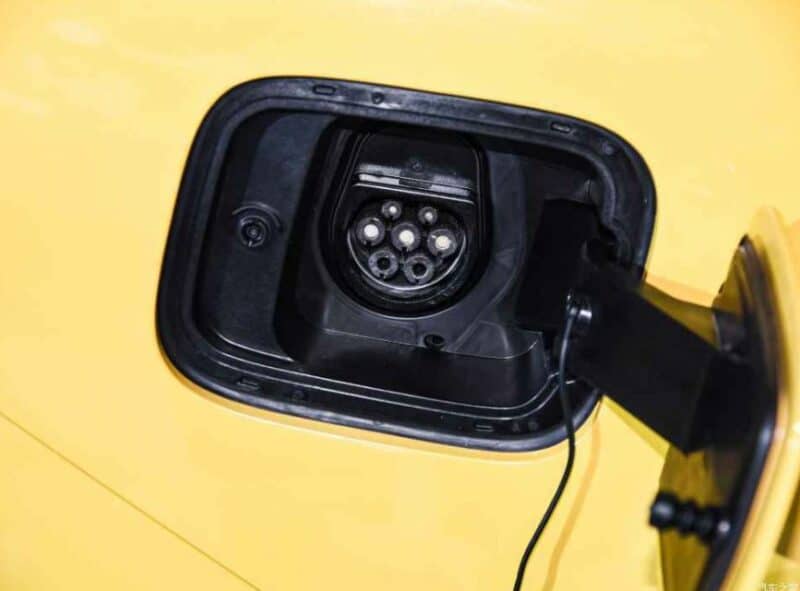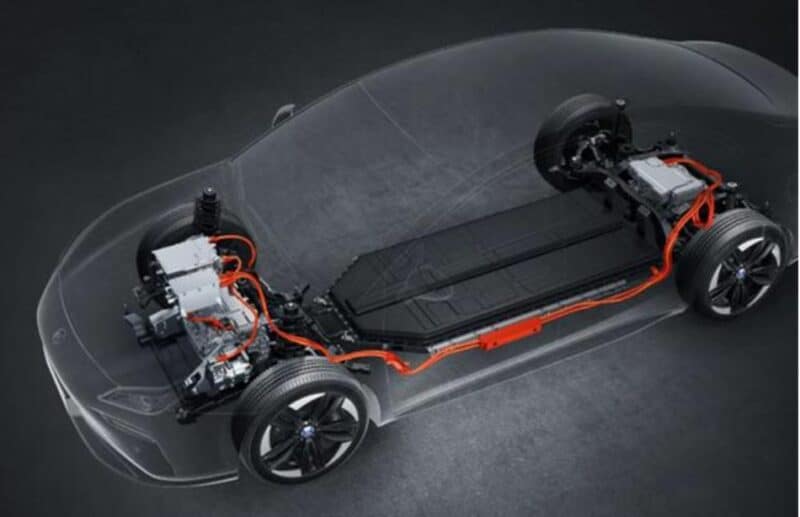 The Hycan A06 comes in front-wheel and four-wheel drives with two motor options: 183 hp and 217 hp. Both have the same 160 km/h top speed. The four-wheel drive can accelerate from 0 to 100 km/h in only 3.7 seconds. It is equipped with a ternary lithium-ion battery and has a 630 km cruising range.