The Skyworth HT-i SUV, a facelift of the all-electric Skyworth EV6, is officially launched in China. Seven models were launched with a price range of 146,800 – 242,800 RMB (21,100 – 35,000 USD). All models come with 5-seats. So far, 14,718 pre-orders have been received.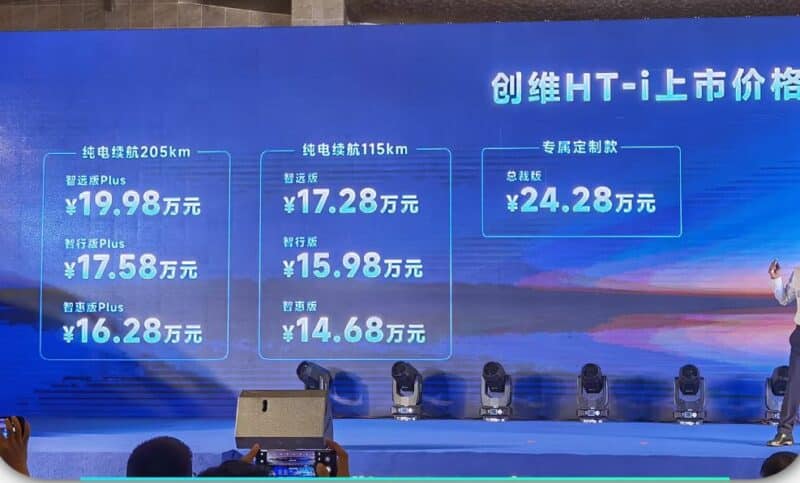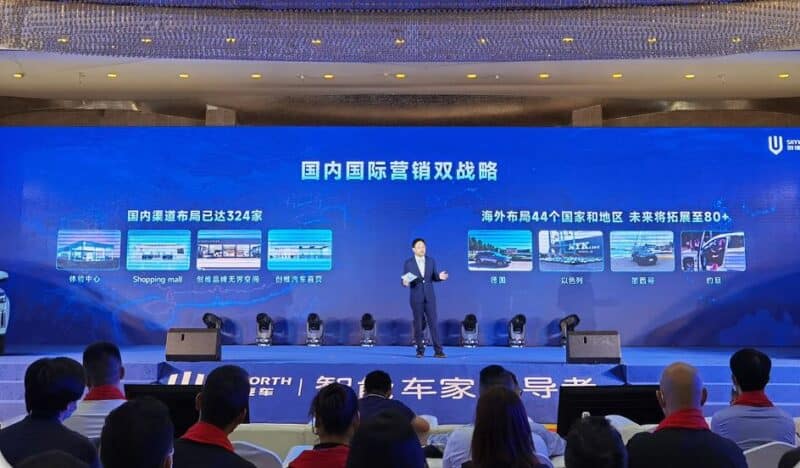 Skyworth plans to sell 30,000 vehicles in 2022, including 4,000 overseas. At the press conference, Skyworth also announced its "2314" strategy. "2" refers to pure electric and hybrid modes, "3" refers to BE, CE (the first model will be launched in 2025), and AE platforms. "14" refers to the 14 new products that will be launched. The first car based on the CE platform will be a coupe with the code name EA7 and a price tag of about 200,000 – 300,000 RMB (30,250 – 45,380 USD). The first car on the AE platform will be a vehicle codenamed EA3. According to Skyworth, all-electric cars produced by it will also have a PHEV version.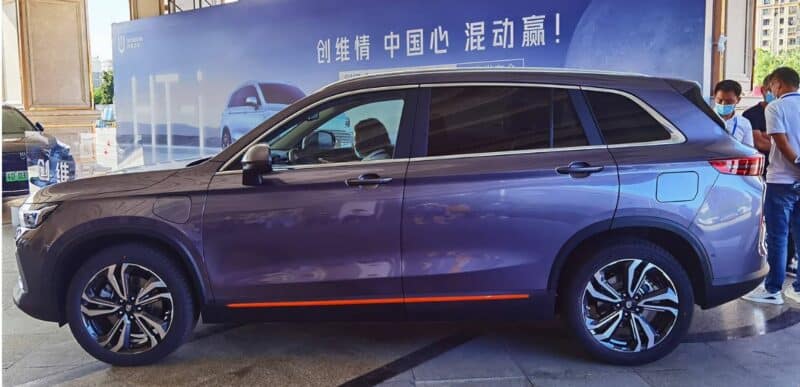 The size of the car is 4720/1908/1701mm with a 2800mm wheelbase. The windows and side skirts are embellished with metal trim strips.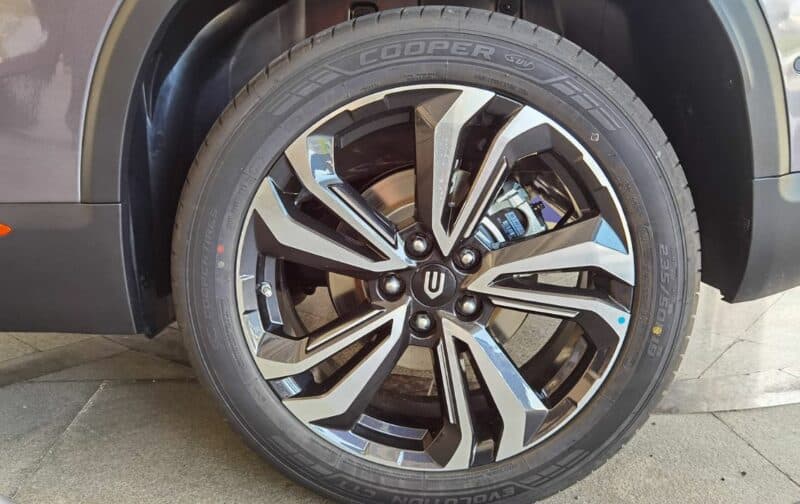 The car also runs on double five-spoke aluminum alloy wheels.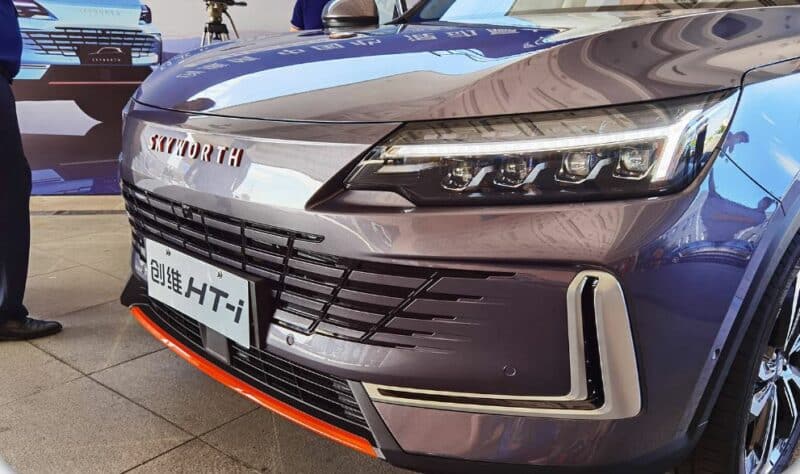 The wide and flat shape in the front widens the visual width of the front of the car. When lit up, the headlights form a 'T' shape.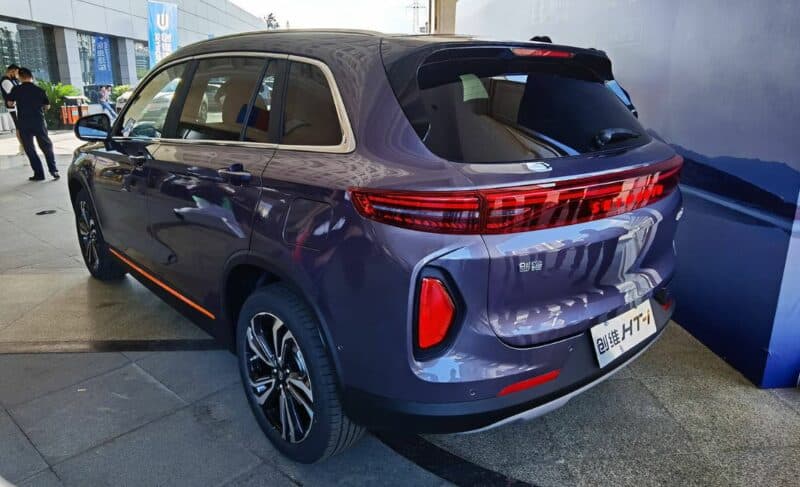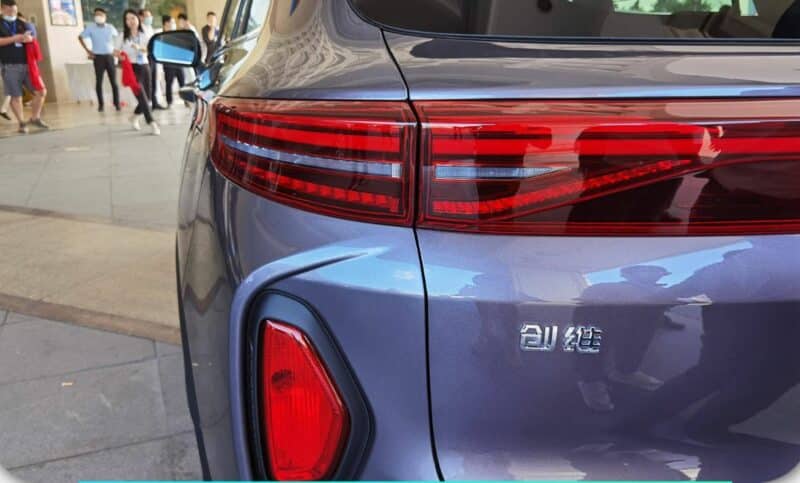 The 'Skyworth' text is inlaid within the taillight that runs across the rear. The rear also comes with hidden exhaust pipes.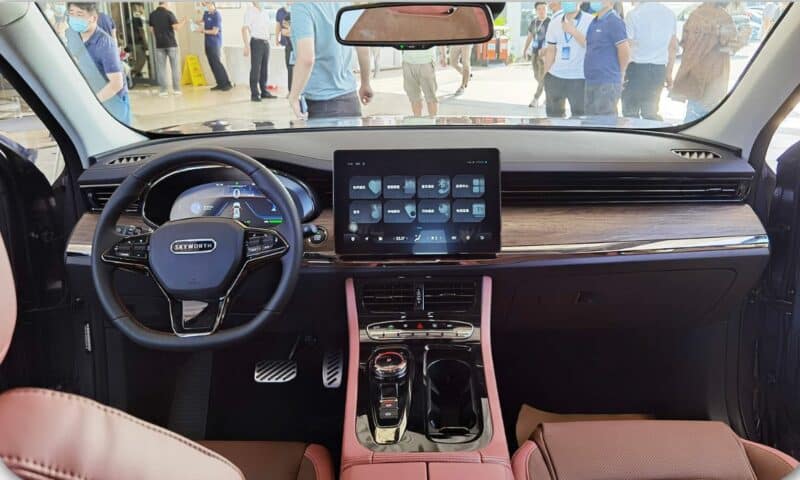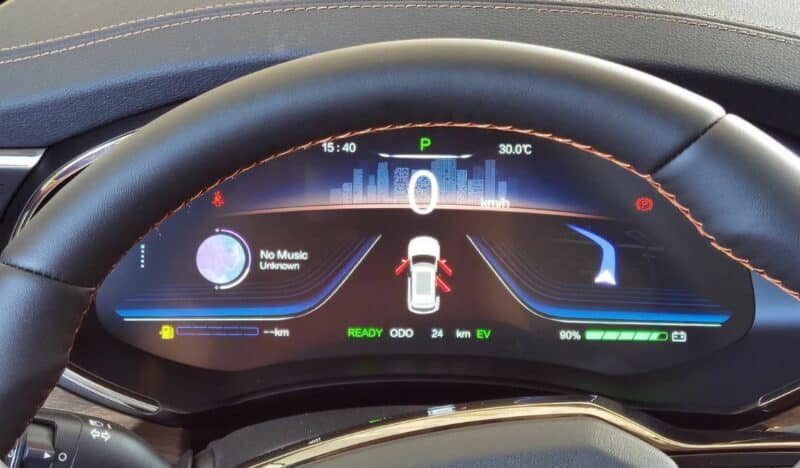 The interior comes with a 12.3-inch instrument panel and a 12.8-inch central control screen with infotainment connected with smart home solutions from Alibaba and Huawei.
Other features of the car include fatigue driving reminder, rear parking sensor, keyless entry, and remote start. In terms of safety, the car comes with driving assistance functions such as lane departure, lane keeping, automatic braking, and adaptive cruise control.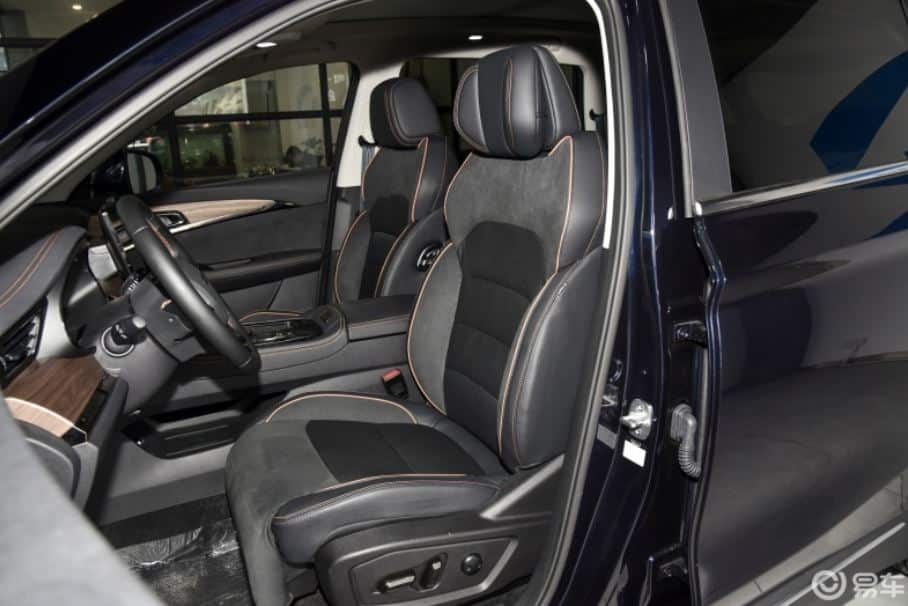 The seats are made of leather and suede. The front seats are equipped with aviation headrests.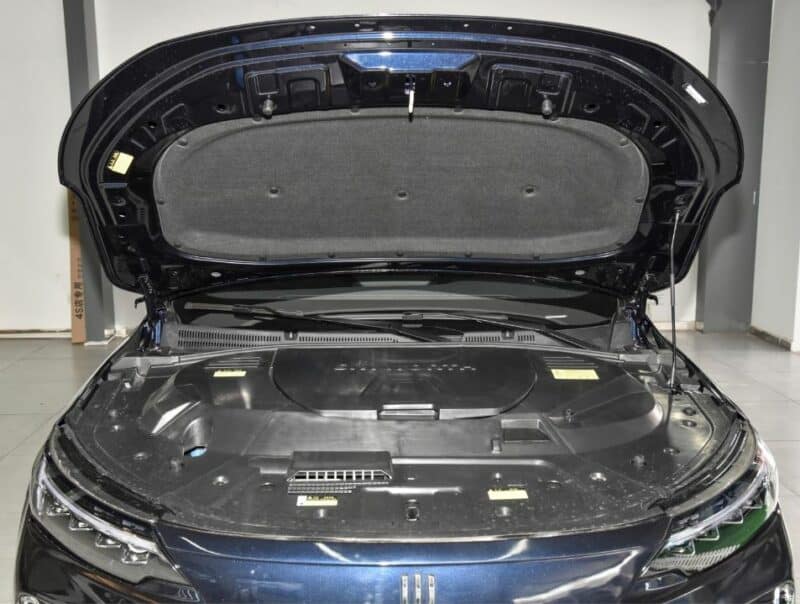 The Skyworth HT-i is powered by BYD's DM-i hybrid system consisting of an electric motor and a 1.5L naturally aspirated engine with a thermal efficiency of 43.04%, a maximum power of 81kW, and a peak torque of 135Nm.
The car comes with two battery pack options: 21.68kWh capacity and 115km pure electric cruising range, 32.76kWh capacity and 205km pure electric cruising range. The battery's 30-80% fast charging time is 25 – 30 minutes, and the slow charging time is 1.6 – 3 hours. Its overall range is 1267km and has a fuel consumption range of 5.85 – 6.1L/100km.