Today, European vehicle safety rating body, Euro-NCAP, released the results of its fifth round of safety ratings, where two Chinese cars ORA Funky Cat (Good Cat in China), and WEY Coffee 01 (Mocha in China) received top marks.
Both cars are models from the stables of Chinese Manufacturer, Great Wall Motor. The ORA Funky Cat is listed as a small family car, while the WEY Coffee 01 is listed as a large off-road vehicle.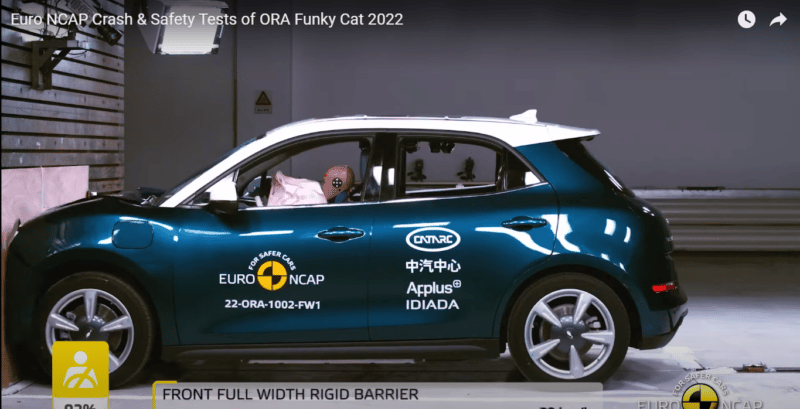 In the ratings, the ORA Funky Cat scored 92% in the Adult Occupant category and 83% in the Child Occupant category. It also scored 74% of the Vulnerable Road Users, while its highest rating at 93% came from the Safety Assist segment.
On the other hand, the WEY Coffee 01 achieved 91% and 87% in the Adult and Child Occupant categories respectively. For the Vulnerable Road Users segment, it scored 79%, while it bagged 94% in the Safety Assist class.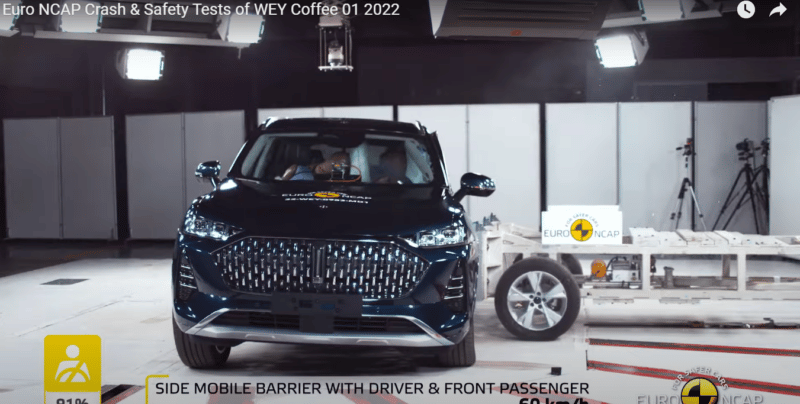 Euro NCAP's Secretary General, Michiel van Ratingen, had this to say: "We've seen good results from some Chinese manufacturers in the past, but also some very poor ones. This year, Euro NCAP will test more Chinese cars than it has ever done and Great Wall really sets the standard for others to follow. Also, congratulations to Tesla for a truly outstanding, record-breaking Model Y rating. Tesla has shown that nothing but the best is good enough for them, and we hope to see them continue to aspire to that goal in the future."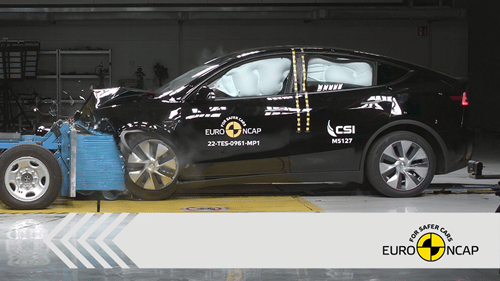 The Tesla Model Y impressed the most at the crash tests, with a perfect five-star safety rating. It achieved the highest safety rating recorded by any vehicle since Eur-NCAP implemented its new stringent measures. The EV scored 87% in Child Occupant, 82% in Pedestrian, 97% in Adult occupant, and 98% in the Safety Assist category. The Model Y's vision system also performed "remarkably well" in preventing collisions with cyclists, pedestrians, and other cars.
Another model with 5-star ratings is the new electric Genesis GV60, while the Kia Niro bagged four stars with standard equipment, and full marks when equipped with the optional safety pack.
Different Chinese automakers have attempted the crash tests in the past, with varying degrees of success. In 2021, the Lynk & Co 01 and the NIO ES8 received top marks from Euro-NCAP.
Source: Euro-NCAP