Chinese automaker XPeng announced that one of its models, the XPeng P7, will now feature in one of the most popular racing games, Forza Horizon 5. The announcement came on September 8 in a press release which also revealed that Forza players can access the XPENG P7 during the Spring "Hot" Season accessible on the Festival Playlist until September 15.
Forza Horizon 5 is a racing video game developed by Playground Games and published by Xbox Game Studios. Set in the fictional representation of Mexico, the game is available on Xbox One, Microsoft Windows, and Xbox Series X/S.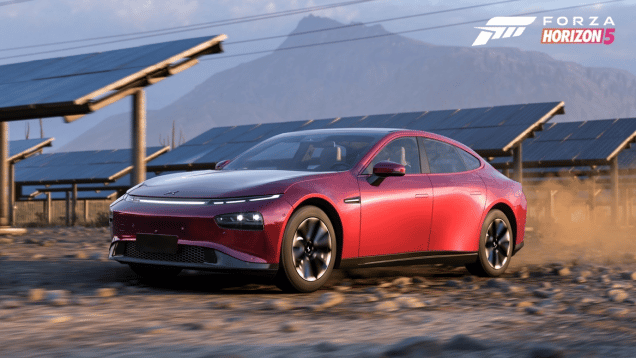 The XPeng P7, which is the latest car to make its way into the Forza Horizon, is a premium electric sedan with a sleek design, intelligent functions, and impressive performance. The P7 can fly from 0-100 km/h in 4.5 seconds, and its AWD version has a 530 km WLTP range.
In the game, the XPeng P7 maxes out at 193 km/h before any upgrades and is faster than the Audi RS4, Audi RS6, Infiniti Q60, and Jaguar XFR-S. The car will join the race as one of the spring Hot Season rotation options and is available until September 15.
XPeng currently offers the P7 in China and Norway. The automaker projects that by 2023, the P& will be available in Sweden, Netherlands, and Denmark, while prospective buyers can start scheduling test drives in local retail showrooms.
"We are dedicated to bringing the most sophisticated and stylish EVs to drivers across the globe. Through this collaboration, XPENG fans will be able to experience the exhilaration of racing with P7 in Forza Horizon 5, which gives us the perfect opportunity to showcase our innovative mobility solutions", said Xiaopeng He, Chairman, and CEO of XPENG.
The P7 is one of XPeng's best performers on the market, and sales data released by the company show that the sedan is ahead of other automobiles from the company. Built on XPeng's self-developed platform, the high-performance version of the P7 is capable of 424 hp and 423 lb-ft of torque.
Sources: Xpeng