Hongqi officially launched its HQ9 MPV in China. The HQ9 is the first ever MPV for the Hongqi brand. Consumers can select from five difference models with a price range of 358,800 – 538,800 RMB (50,900 – 76,400 USD). Hongqi also plans to launch a PHEV version of the HQ9 in the future.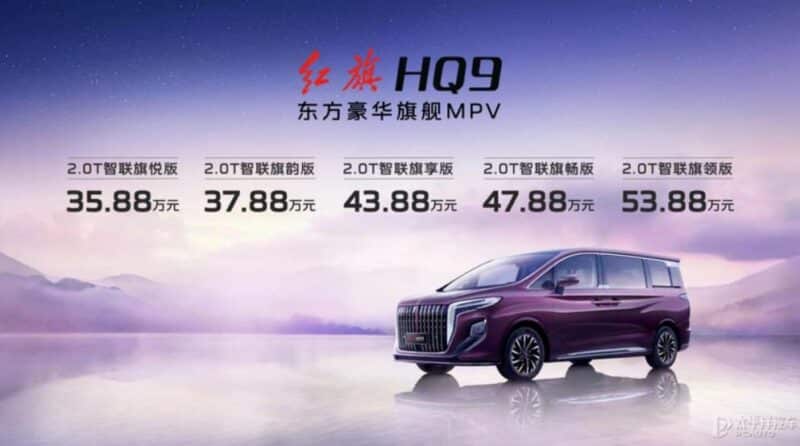 The Hongqi HQ9 aims at the high-end luxury market. These kinds of MPVs are typically bought by companies to drive their top management around, by VIP taxi businesses, and by high-end hotels.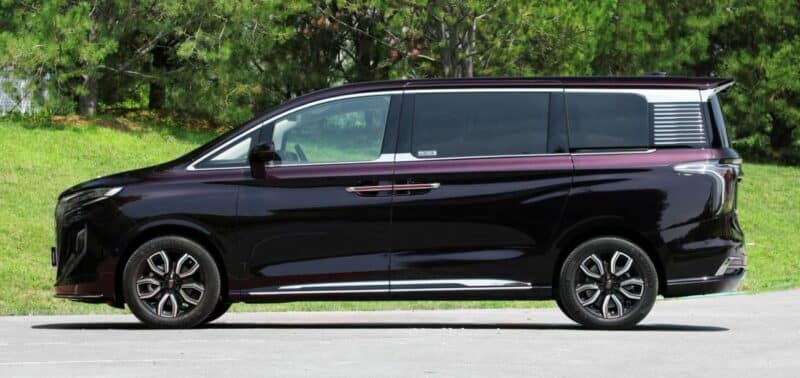 The size of the car is 5222/2005/1892mm with a 3200mm wheelbase. A chrome trim strip is inlaid on the window. The red inlay on the doors is a cool detail too.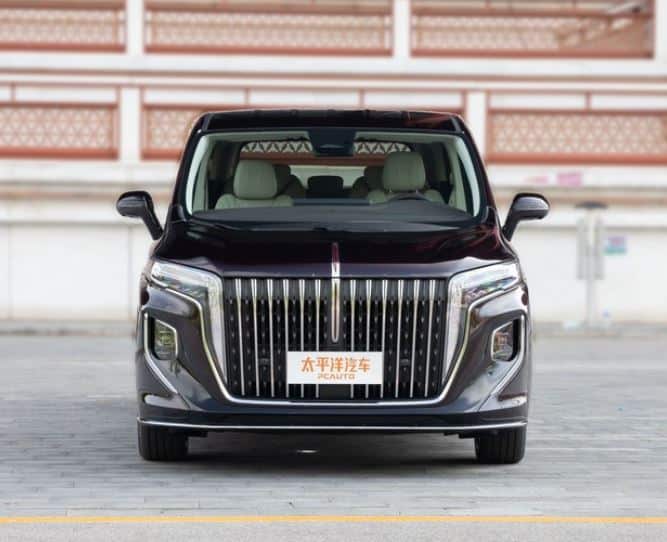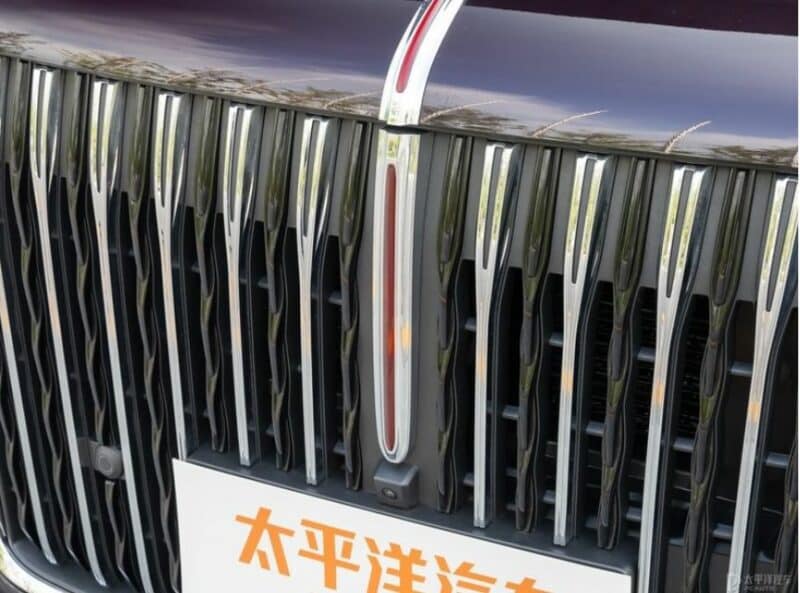 The front has a typical Hongqi grille with lots of shine and a Hongqi ornament that runs from the grille over the hood.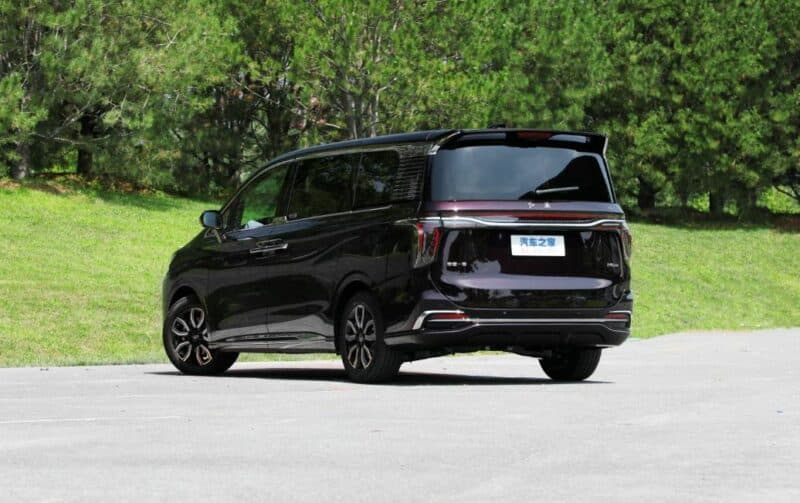 A chrome-plated decorative strip is inlaid at the rear as an embellishment.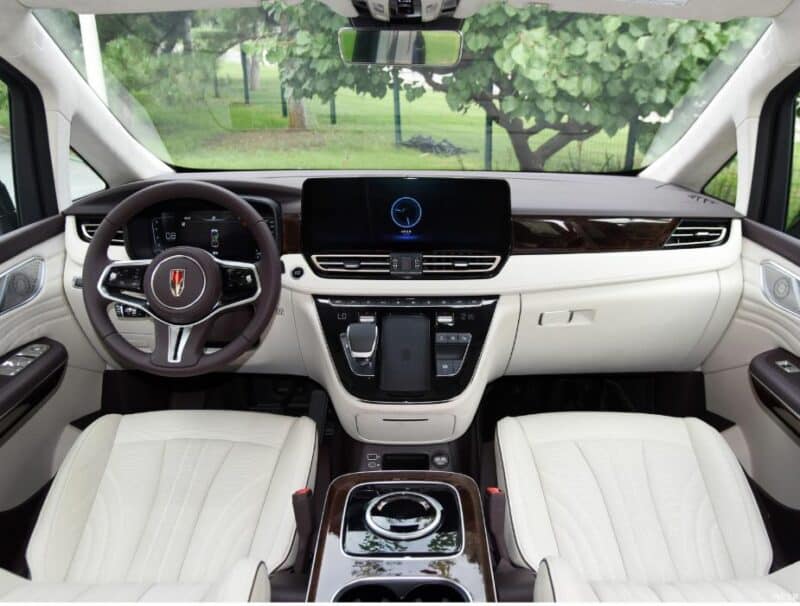 The interior looks sleek with white leather seats, lots of wood, and a two-screen setup. The center console is dominated by a large wireless charging pad. A 16-speaker Dynaudio sound system takes care of the music.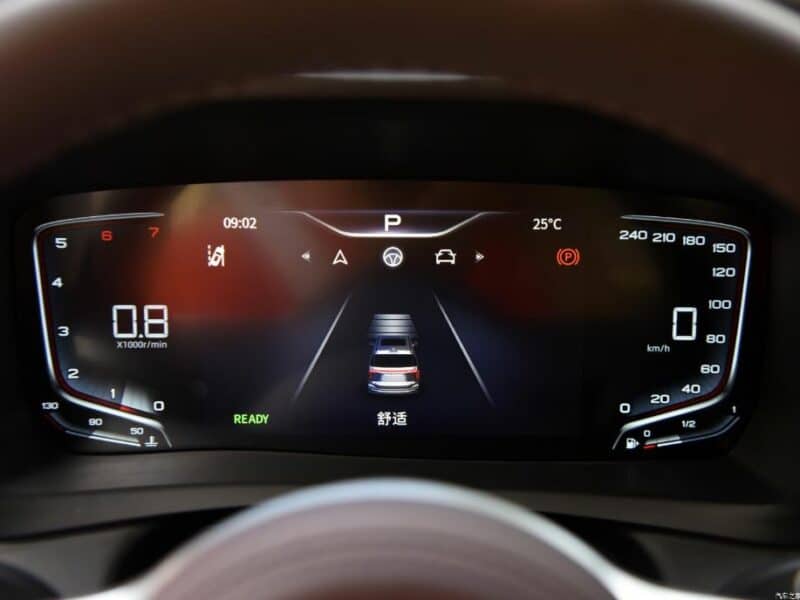 In terms of safety, the HQ9's driving assistance functions include autonomous parking, adaptive cruise control, and automatic emergency braking for nighttime driving.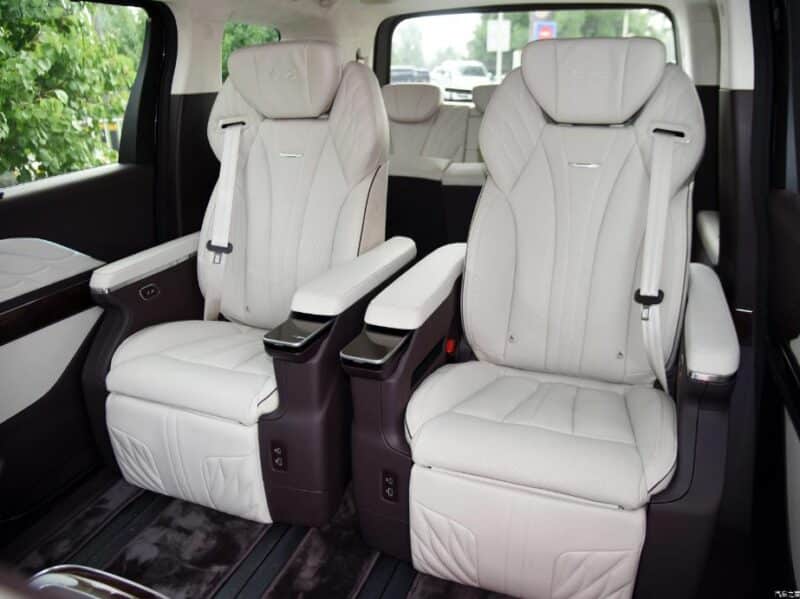 The Hongqi HQ9 seats seven, with a 2/2/3 seating layout.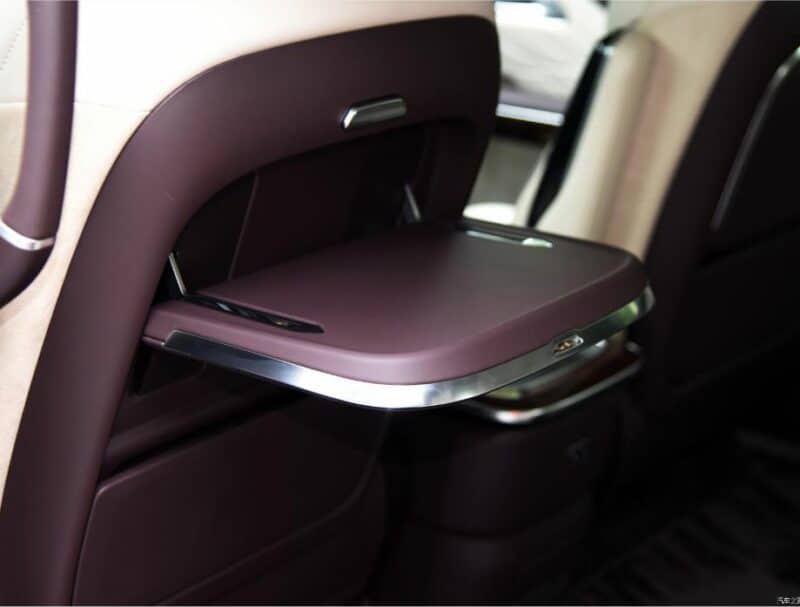 Second-row passengers have access to foldable small tables located on the back of the first-row seats. Additionally, the seats are 16-way adjustable and wide with armrests, footrests, ventilating, and massage functions.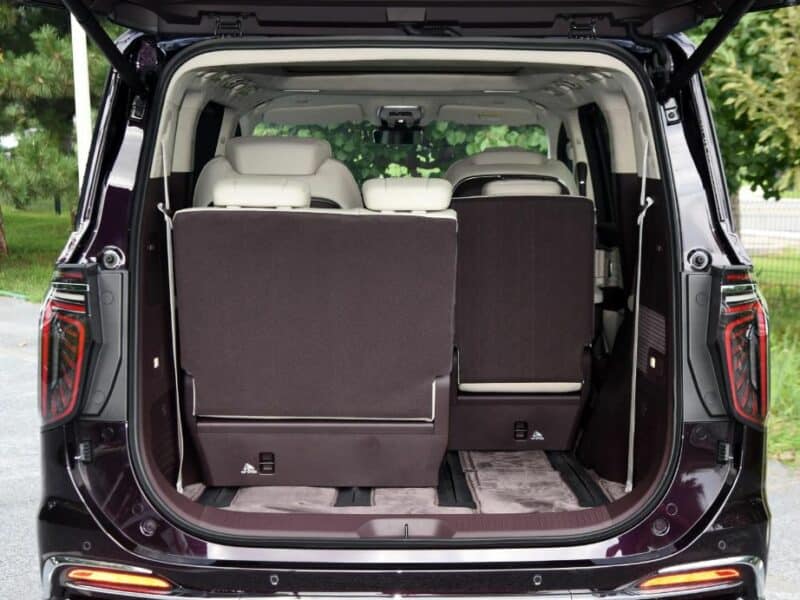 The longitudinal length of the luggage area is 620mm.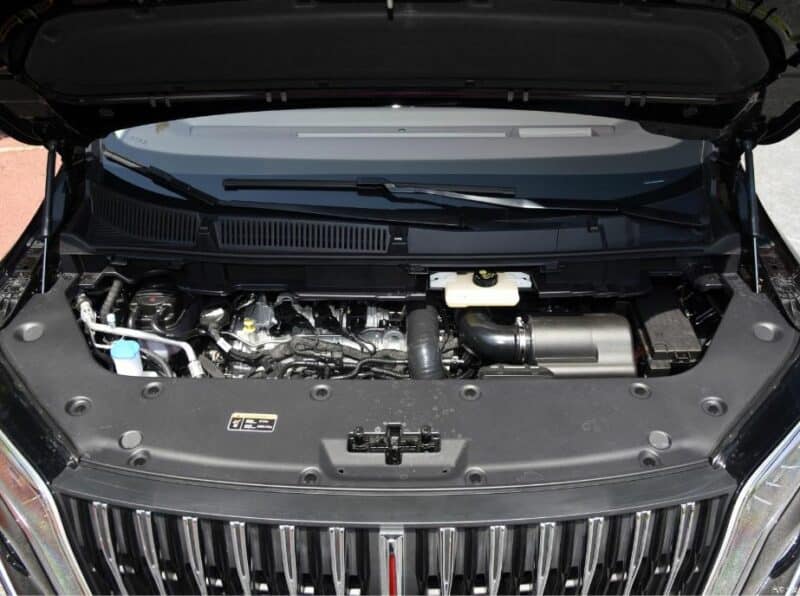 The Hongqi HQ9 is powered by a 2.0 turbocharged gasoline engine + 48V hybrid system with an output of 252hp and 380Nm, matched to an eight-speed manual transmission. It can accelerate from 0 – 100km/h in 9.5 seconds and has a fuel consumption of 8.8L/100km.