The 10,000th unit of the Changan Shenlan SL03 rolled off the production, according to the carmaker. The vehicle was launched in China on July 25, 2022, with three different powertrains: EV, EREV (range extender), and FCEV (hydrogen). Its cheapest version costs only 168,900 RMB (25,000 USD) while the most expensive Shenlan SL03 has a price tag of 699,900 RMB (103,665 USD).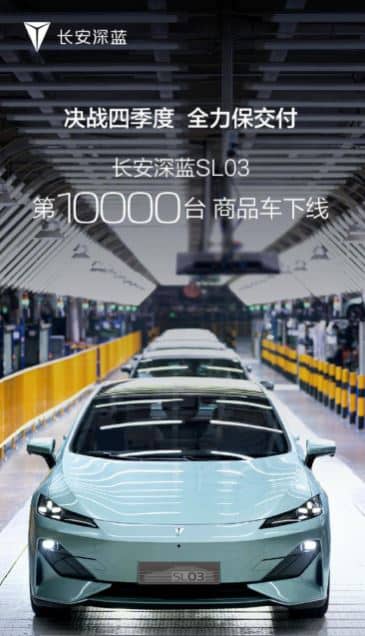 Shenlan is a joint venture among CATL, Changan New Energy, and Huawei.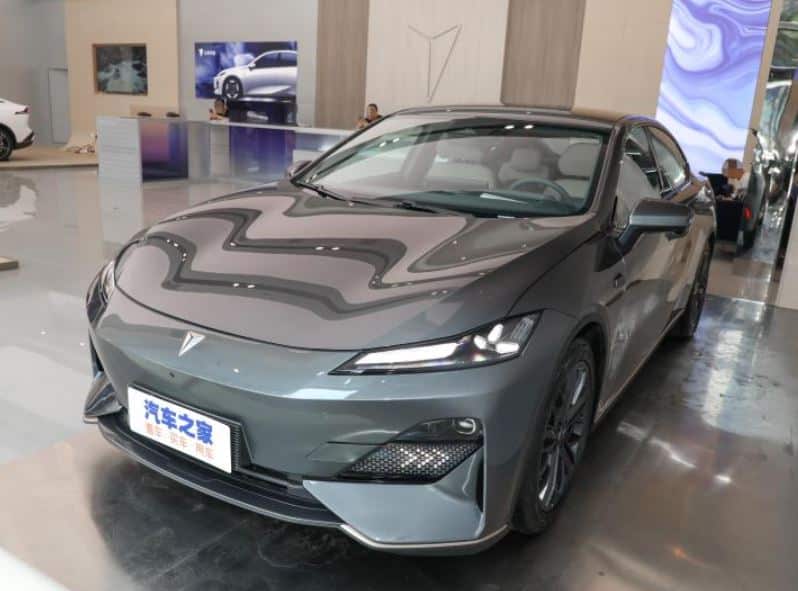 The Changan Shenlan SL03 is a compact sedan based on Changan's EPA1 pure electric platform and adopts rear-wheel drive with all models having an electric motor on the rear axle. Its dimensions are 4820/1890/1480mm, with a 2900mm wheelbase. Delivery started in China in mid-September this year.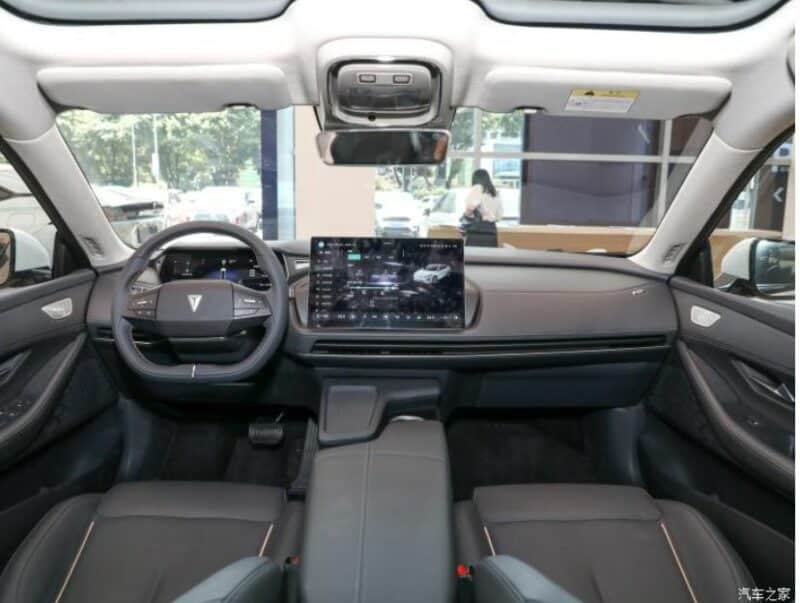 The interior is modern and minimalistic with a 14.6-inch central control screen supported by Android 11, a flat-bottom steering wheel, a wireless charging pad, and two cup holders. The central control screen of the SL03 can turn 15 degrees left or right. Other interior features include the 1.9-square-meter sunroof, 14 Sony speakers, and an AR-HUD.
In terms of safety, the car comes with more than 10 driving assistance functions supported by six ultrasonic radars, three millimeter-wave radars, and six high-speed radars. The driving assistance functions include lane change assistance and automatic emergency braking.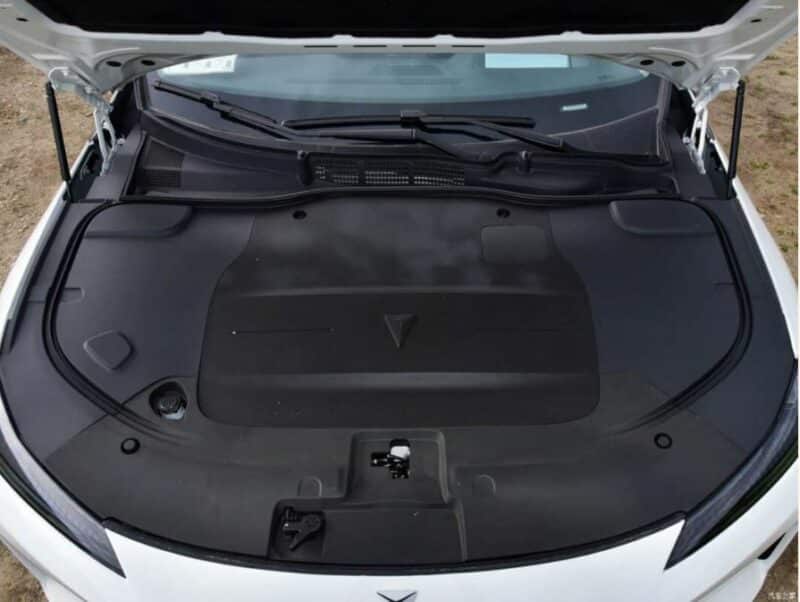 The SL03 EREV is powered by a 1.5-liter naturally aspirated ICE (JL473QJ) for 70 kW (95 hp). This engine only charges the battery, which is a LFP for 28.39 kWh. The pure electric range reaches 200 km (CLTC). With a range extender on, it can run up to 1,200 km. The electric motor generates 160 kW (218 hp) and 320 Nm. The acceleration time from 0 – 100 km/h is 7.5 seconds.
The SL03 EV offers two versions. The cheaper version comes with an electric motor of 190 kW (258 hp) and 320 Nm. Its 0 – 100 km/h acceleration time is only 5.9 seconds. The battery is ternary (NMC) with a capacity of 58.1 kWh. The CLTC cruising range is 515 km. The second trim level is equipped with a less powerful electric motor. Its output reaches 160 kW (218 hp) and 320 Nm. As a result, the SL03 accelerates from 0 to 100 km/h in 6.9 seconds. The battery is also ternary but has a larger capacity of 79.97 kWh for a CLTC cruising range of 705 km.
The Shenlan SL03 FCEV has a motor with a power output of 160 kW (218 hp) and an LFP battery of 28.39 kWh. Its hydrogen consumption reaches 0.65 kg/100km. Shenlan also shared that every kilometer of the SL03 FCEV costs only 0.2 RMB (0.03 USD).
Source: AutoHome