This is the Voyah Zhuigang, a new electric sedan for the Chinese car market. Sedans are still super popular in China and we see a new once almost every day, electric and gasoline powered. The Zuigang is a large 5 meter long machine, with a somewhat traditional design.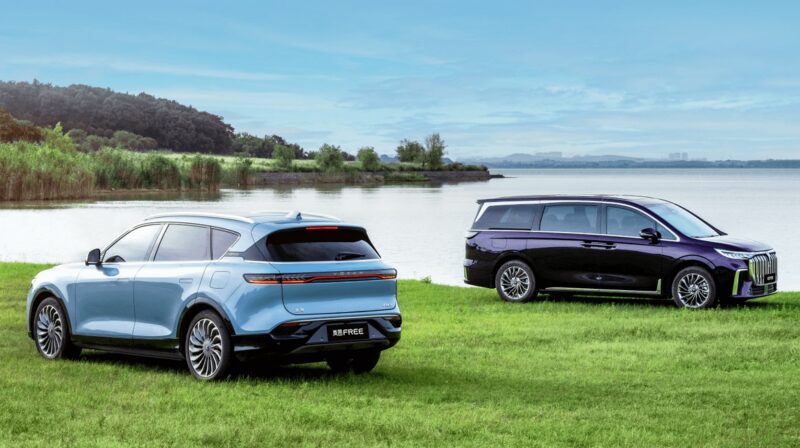 Voyah is a luxury EV division under Dongfeng Motor Corporation (DMC). Voyah was founded in 2020 and currently sells two cars: the Voyah Free SUV and the Voyah Dreamer MPV.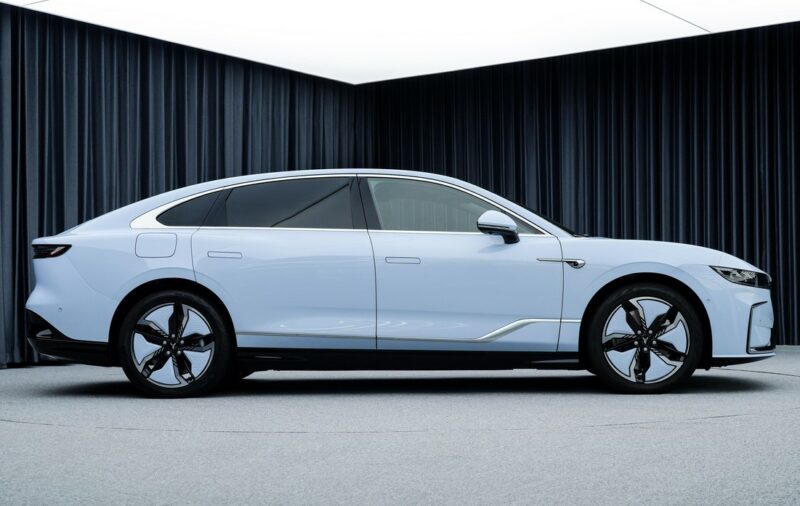 The Zhuīguāng (追光) is the third car of the Voyah brand. It was previously known by its code name H53. The Zhuigang is based on a new platform, called the 'SOA electronic and electrical architecture'. The platform combines all functions for driving and electronics in one "intelligent neural network".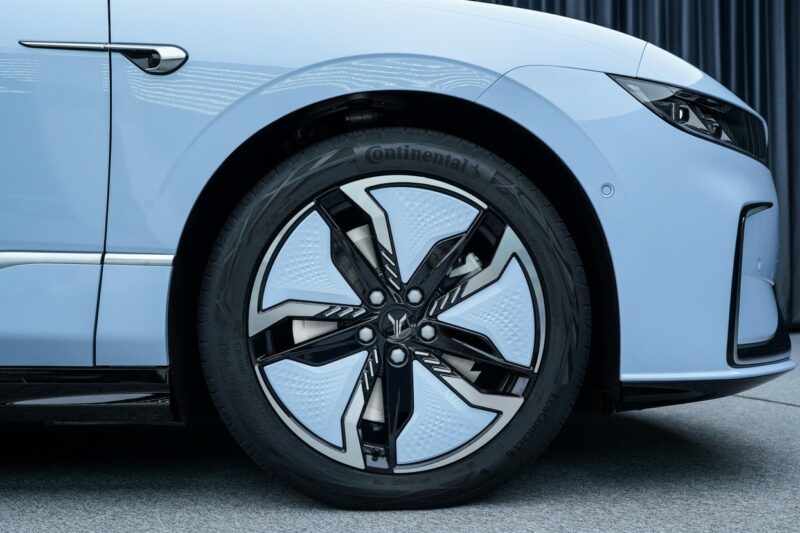 Note the camera on the front fender. The Zhuigang will be positioned as a medium-to-large sedan, and its main competitor will be the NIO ET7. Size: 5088/1970/1515, with a 3000 millimeter wheelbase. It has a twin-motor drive train, with one motor on the rear axle and one on the front axle. Power output is 292 and 218 hp respectively. Top speed is 210 km/h.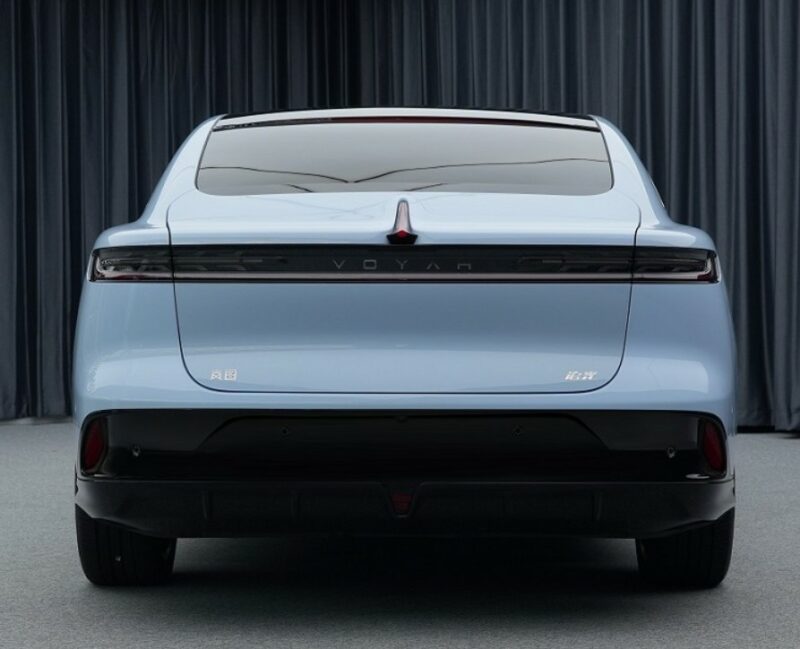 The design of the rear is almost too bland. The only interesting part is the oddly-shaped third brake light atop the trunk. It looks quite nice in the dark: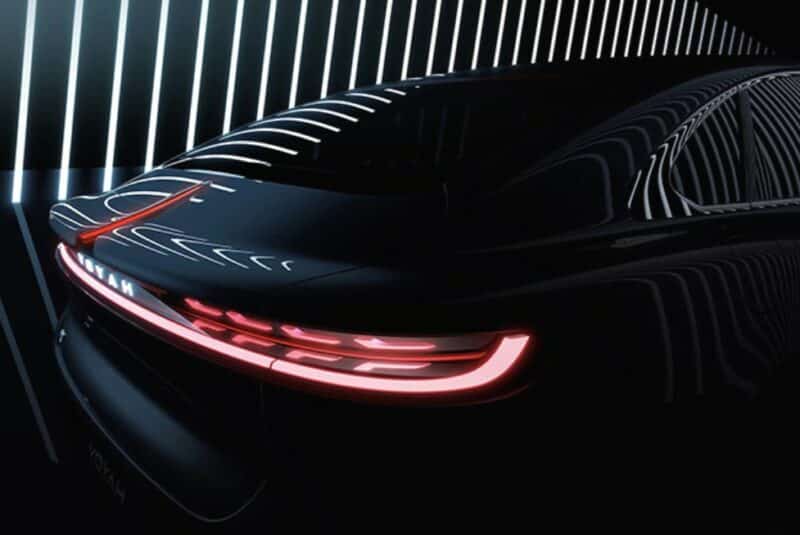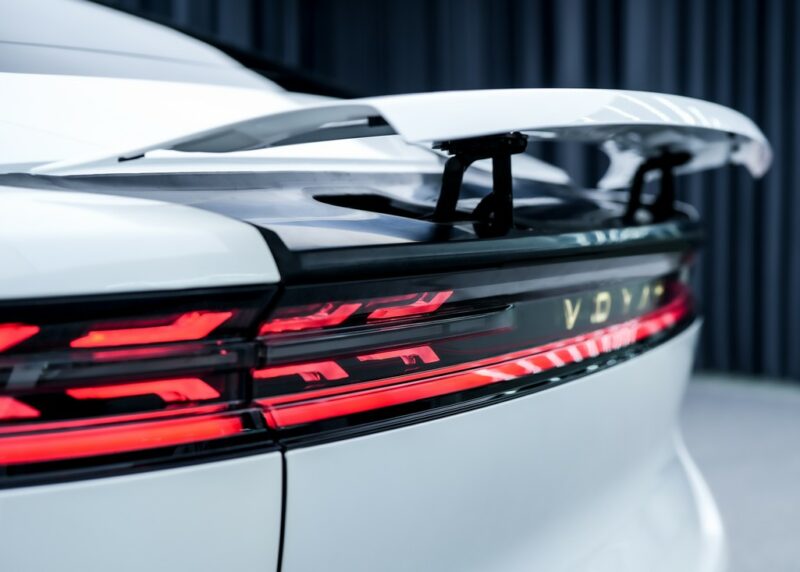 But there is some sportiness hidden at the back! The Voyah Zhuigang has a racy pop-out spoiler.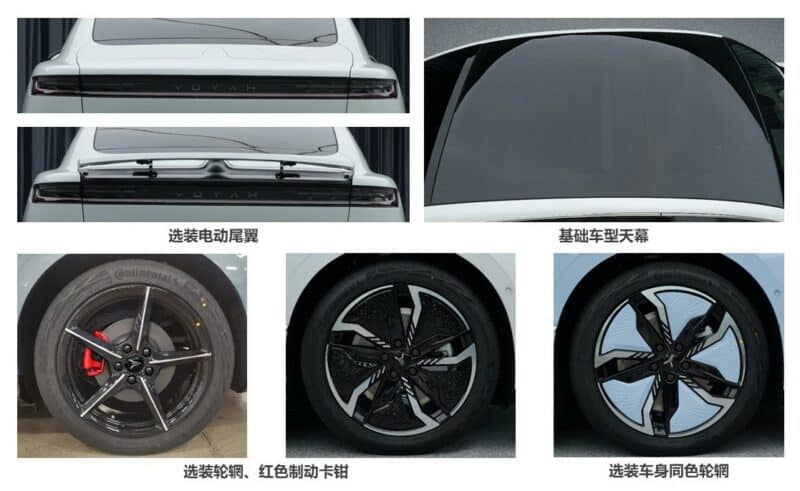 Various options for wheels and brake calipers.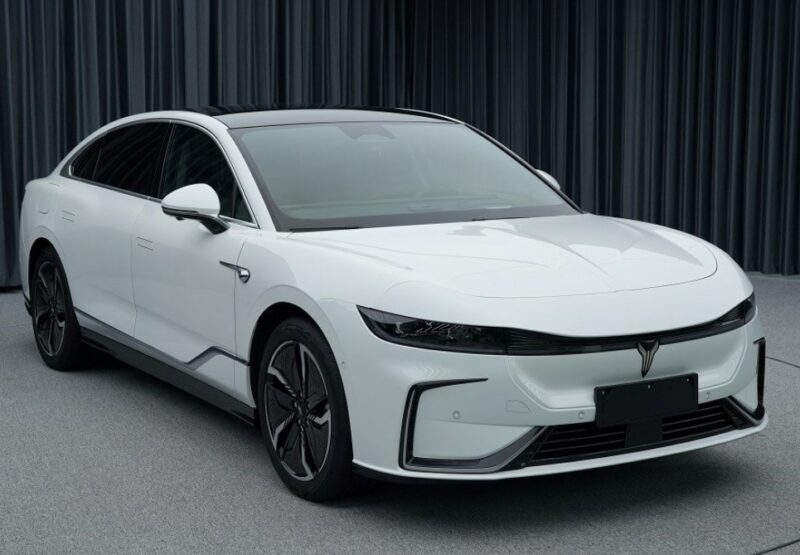 The Voyah logo is nicely integrated in the grille, and the light unit is darkened in the same way as the windows. It has pop-out door handles and a mirrored-Z shaped chrome bar over the front door.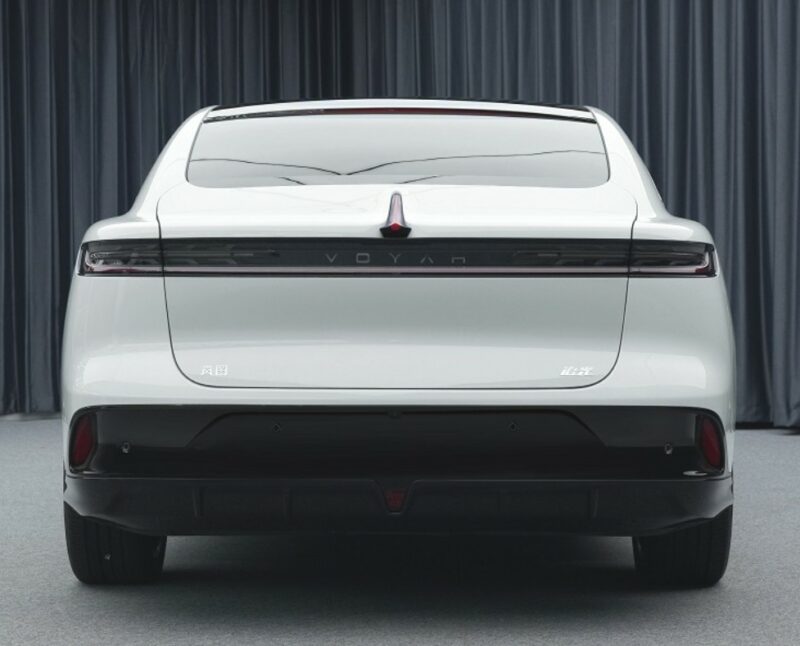 Zhuigang will be officially unveiled at the Guangzhou Auto Show in November. Launch is scheduled for the first quarter of 2023.