On November 18, Chery Automobile launched its first super factory in China. The new factory is located in Qingdao Auto Industry New City, Jimo District, and during the launch, the automaker also presented the first vehicle rolled off its assembly line. The new plant will be able to cough up 200,000 car every year, says Chery.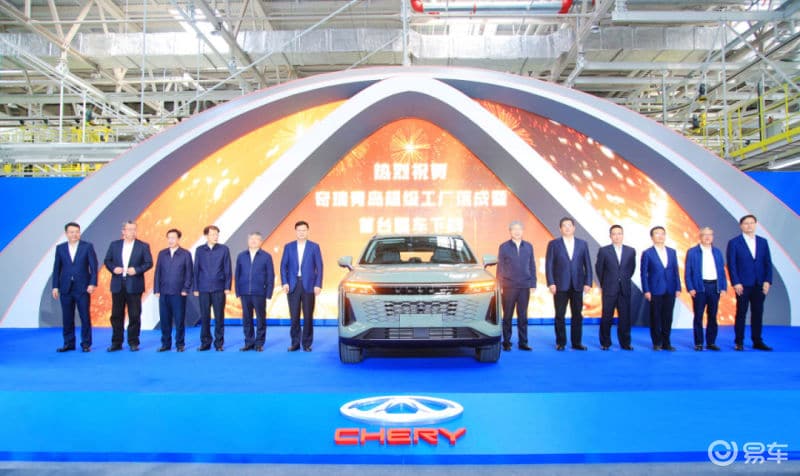 According to the automaker, the production lines at the new plant can manufacture NEV passenger cars and oil-fuel power cars simultaneously with a new car rolling off the line every 1.5 minutes. Chery's new Qingdao factory sits on a 260,000 square meters expanse of land, and will play host to stamping, painting, welding, and final assembly facilities. Additionally, the super factory will also house Chery's R&D's centers as well as a skid pad and detection facilities.
The production line and digital management platform have a 100% automation rate, while the painting workshop uses "zero-carbon" fully automated processes, and energy-saving and paint technology, which is expected to reduce gas demand by 22%.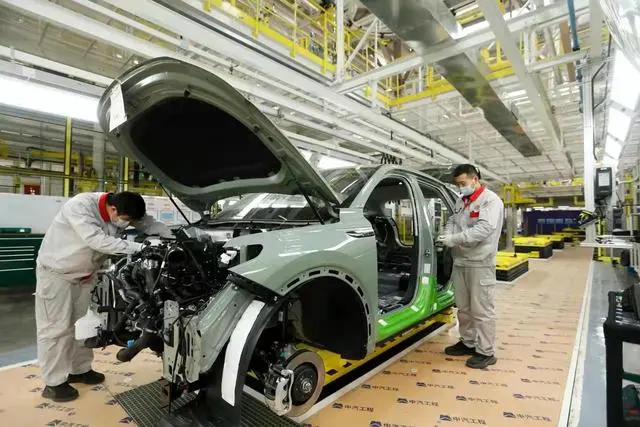 Chery plans to build a couple of super factories for mass production across China, and this is the first. The company has put the expected annual output value at 38 billion yuan ($5.33 billion). It took 17 months from the ground-breaking in June 2021 to completion and its first vehicle produced.
While the construction began in June 2021, the first of four major factories was only completed in January 2022. Process equipment came in April, and the first body-in-white rolled off the assembly line on July 30. Perhaps, the super factory might have been completed sooner, but the project was met with challenges such as the Covid-19 epidemic and heavy rainfall among others.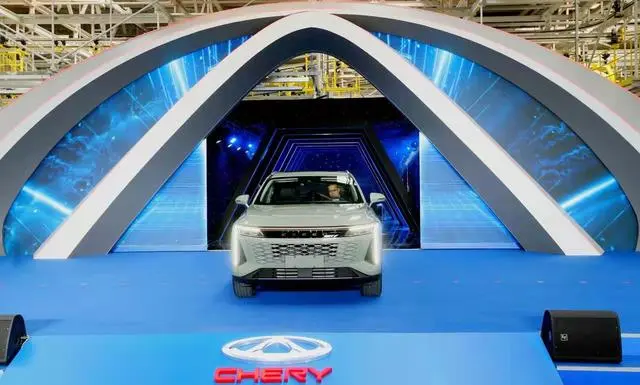 Since January 2022, Chery Automobile has sold 1,026,800 vehicles and generated 167 billion yuan ($23.4 billion) in sales, a year-on-year increase of 38.8% and 46% respectively. Chery is also planning on entering the UK automobile market in 2026 where it will introduce some plug-in hybrid and pure electric models.
Chery's new super factory is the fourth project in the Qingdao Auto Industry New City area. The location also plays host to FAW-Volkswagen East China Production Base, FAW Jiefang New Energy Light Truck Base, and FAW Jiefang Commercial Vehicle Base. When fully completed the Qingdao Auto Industry New City will have over 200 key projects with a total investment of 75 billion yuan.