Since it made its debut at the 2022 Chengdu Auto Show, buyers and auto enthusiasts have all paid close attention to the SAIC Maxus Territory. Marketed as a hardcore SUV, the SAIC Maxus Territory is a diesel mild-hybrid SUV, designed for those who love bold looks and offroad trails. Set to be launched on November 21, the Territory will come in 5, 6, and 7-seater configurations. Now let's take a closer look at this Chinese beast.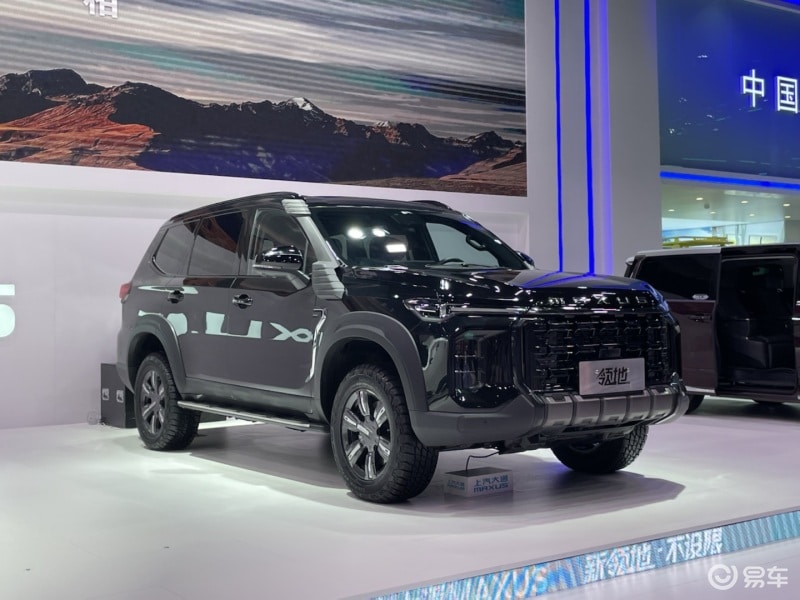 When it comes to looks, the SAIC Maxus model has a quite different feel from other mainstream off-road vehicles like the Tank 300. First, it adopts a black quadrangular air intake grille with slender lamps on both sides of the front of the car. Also, the light clusters surrounding both sides also adopt a vertical design, coupled with a large front bumper, and it's easy to see its staunch look at one glance.
The new SUV uses a split headlight design with LED daytime running lights for the upper layer, while the lower layer with chrome trimmings, serves as the main light group. For dimensions, the mid-size SUV measures 5046/2016/1876mm with a 2950 mm wheelbase. Overall, the Territory will adopt a simple design and enough ground clearance to stay out of trouble.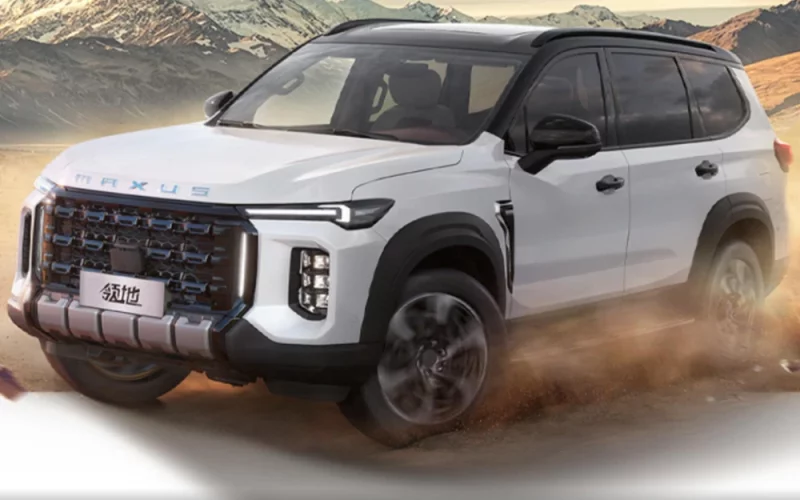 The side adopts streamlined wheel arches integrated with the body design, with multi-spoke wheels. At the rear, you can find through-type taillights, with two exhaust layouts on both sides. The SAIC Maxus Territory also comes with a tow hook, capable of pulling 2500 kg.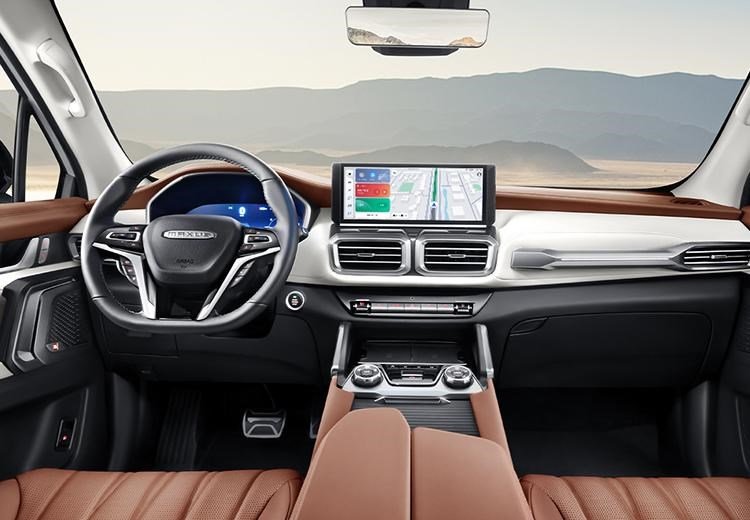 Inside, the "T"-shaped symmetrical layout is minimalistic, and the SUV comes with a suspended 12.3-inch touch screen and a 12.3-inch instrument panel. The off-road SUV is equipped with Spider Zhilian 2.0+Tencent TAI smart car system, Integrated Cruise Assistance (ICA), and ATS2.0 all-terrain system, which can switch between ten different terrain modes. Rear-row passengers also have a double-layer soundproof privacy glass to improve the ride quality and comfort.
Another highlight of the SAIC Maxus Territory is the original factory modification kit which comes with wading hoses, off-road AT tires, a trailer hook, and a trailer power supply at the rear.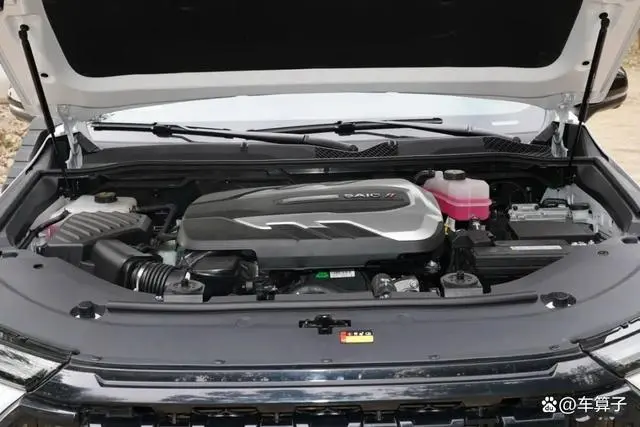 Where it matters the most, the SAIC Maxus Territory is powered by a 2.0T twin-turbocharged diesel engine plus a 48V hybrid architecture composed of diesel mild hybrid technology. This produces a combined 160 kW of power, peak torque of 500 Nm, with top speed locked at 175km/h. The transmission system uses an 8-speed automatic manual gearbox, and some models are also equipped with a four-wheel drive system.
In addition, SAIC Maxus Territory is also equipped with three locking differentials and a creep mode which improves fuel economy. In the low-speed four-wheel drive mode, its torque can be amplified by 2.64 times to an astonishing 1320 Nm. In addition, the 48V light-hybrid system uses a Valeo 48 BSG motor, and is equipped with a special two-way tensioner.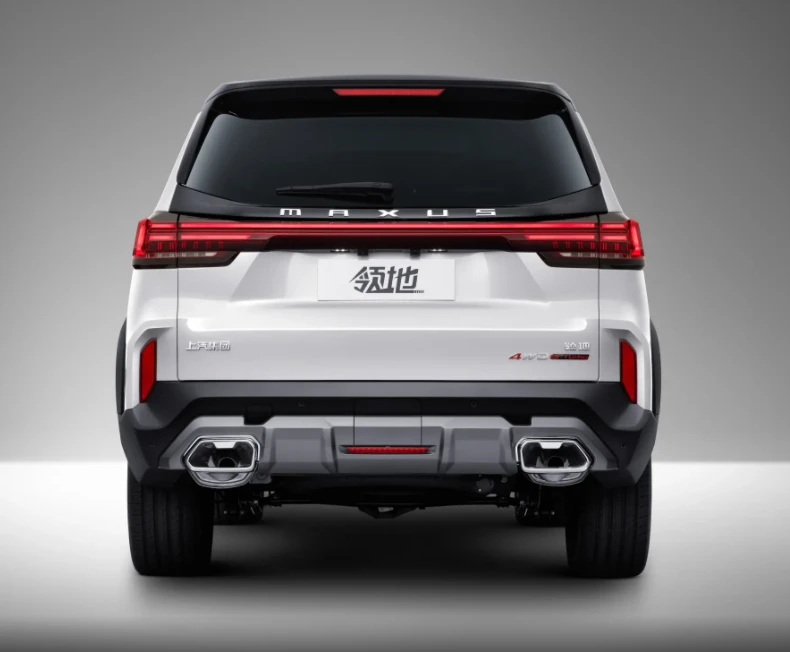 Although diesel vehicles are rare in China, the SAIC Maxus Territory is expected to go up against other midsize SUVs, and its technology, fuel economy, and offroad capabilities might just stand it out. The ride quality might also attract high-end buyers, but it all depends on the price range which is yet to be announced. We'll keep you updated on pricing and specs as we get them.