On December 2, Wuling Air ev (not a typo, the official name is Air ev with small letters) from General Motors' joint venture with SAIC and Wuling started taking blind orders in China. Users who pay a 1000 yuan ($140) deposit in December will enjoy a 4000 yuan ($570) discount.
The car is based on Wuling's Global Small Electric Vehicle (GSEV) platform and is the first car from Wuling to be sold outside China. It is positioned as an urban small EV and has been unveiled in Indonesia in June, where it will be manufactured in Wuling's Cikarang factory for the local market.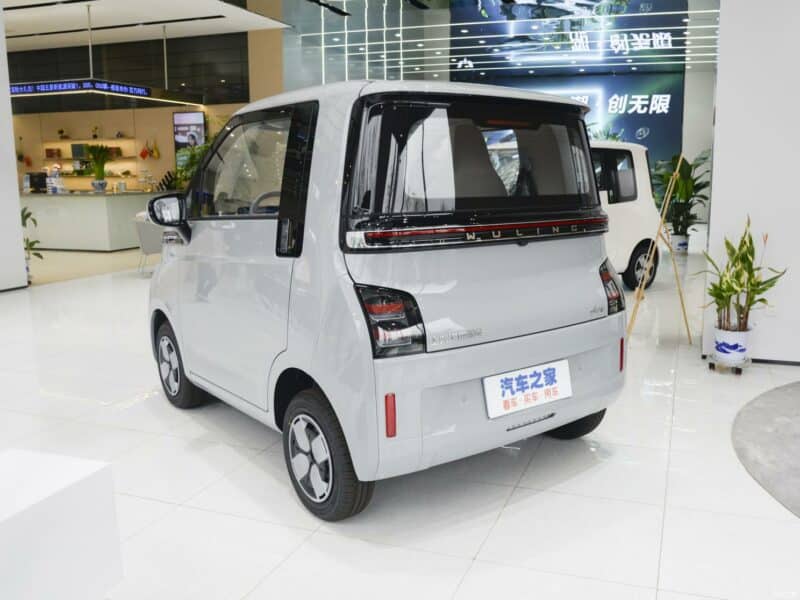 The Air ev will launch in 4 configurations and 2-seater or 4-seater versions. The battery range under CLTC conditions is 300 km, according to Wuling.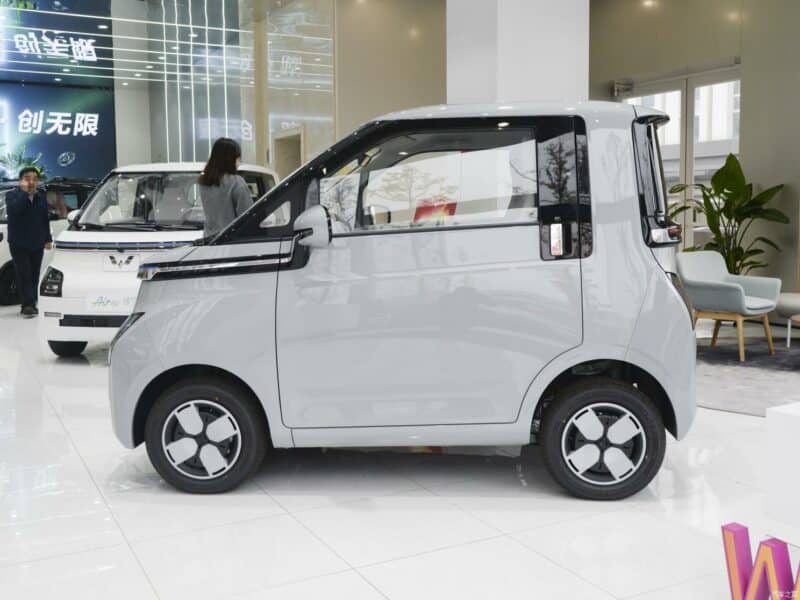 The size of the 2-seat variant is 2599/1505/1631mm (length, width, and height), and the wheelbase is 1635mm, weight 760 kg. The 4-seat version is 2974/1505/1631mm, and the wheelbase is 2010mm, weight 860 kg.
The Air ev 4-seater is slightly bigger than SGMW's bestseller Wuling Hongugan Mini EV: 2917/1493/1621mm, with a 1940mm wheelbase and a 665 kg weight.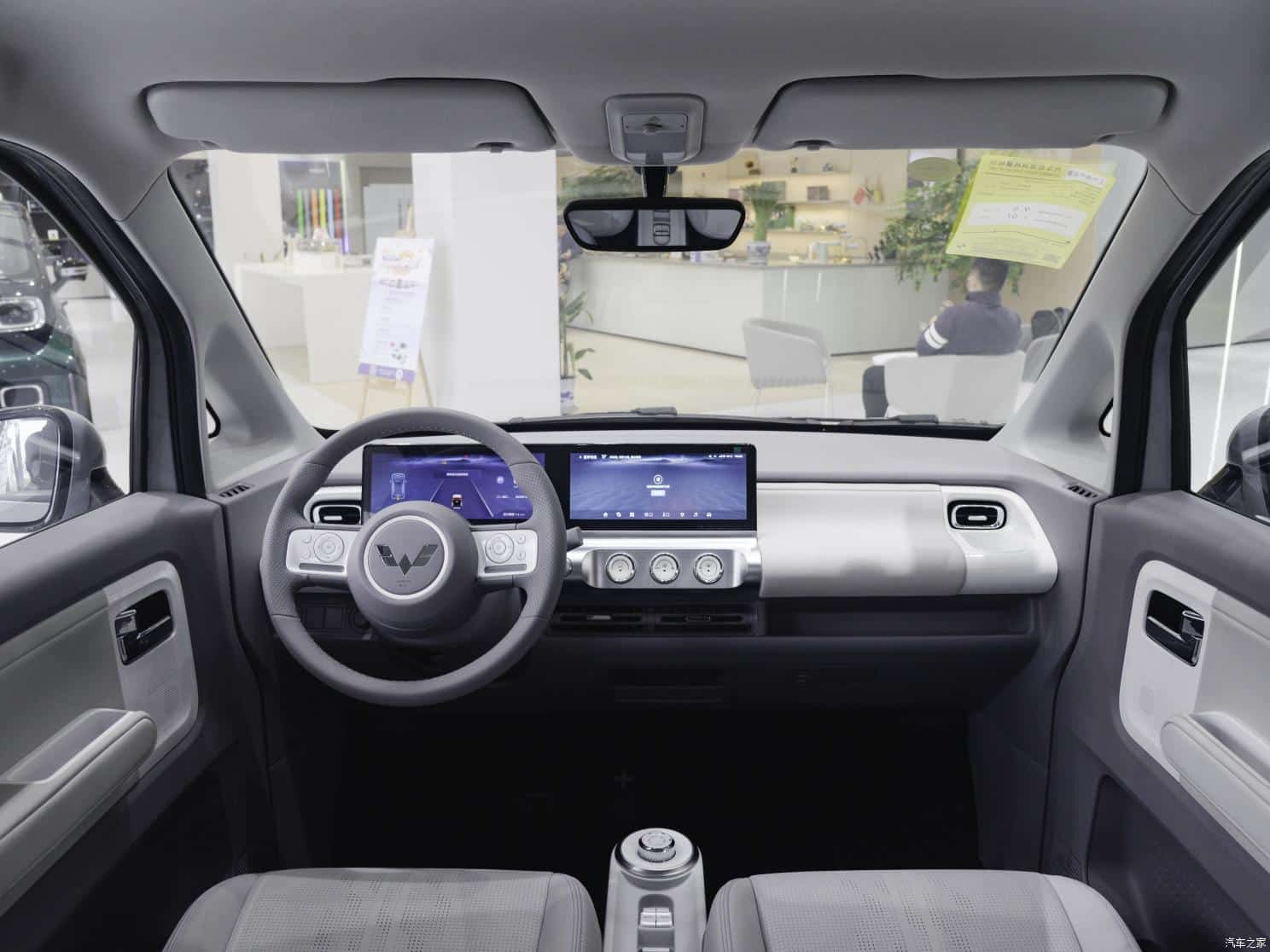 The electric motor is 30kW (40 hp) for the 2-seater and 50kW (68 hp) for the 4-seater. The engine is mated to a lithium-iron-phosphate battery, and the top speed is 100 kilometers per hour. Surprisingly the car supports DC fast charging, and it takes 45 minutes to charge 30% to 80%, according to Wuling.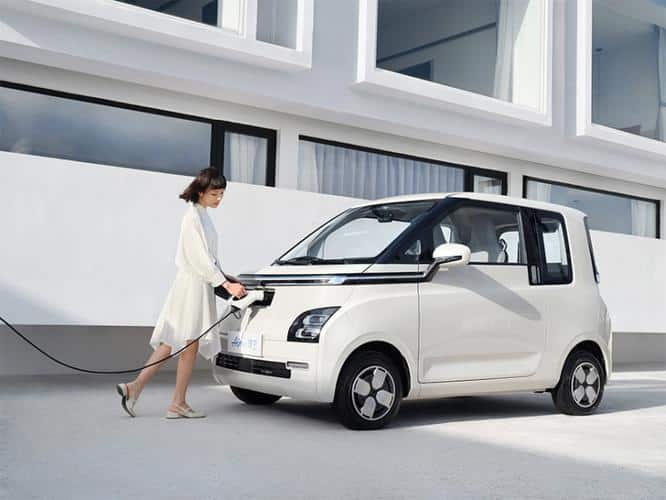 Inside Air ev, you will find a 10.25-inch dual screen with Wuling's own Ling operation system. Wuling also developed an app for the car to check the vehicle's status, start it remotely and even perform various remote operations such as windows lifting or air condition control.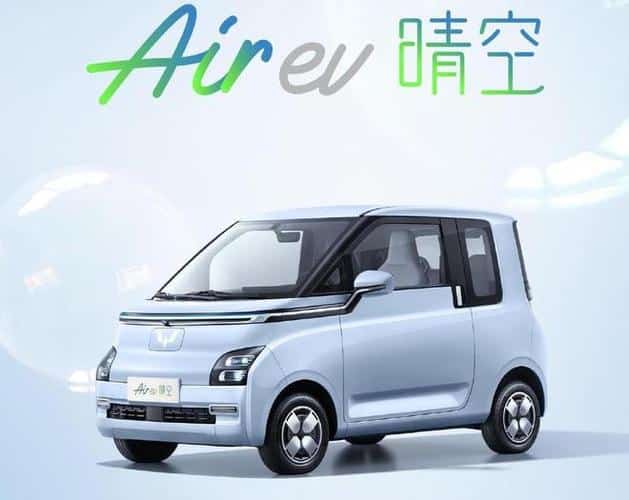 According to previous reports, the price will start at just under 55.000 yuan for the 2-seat version and 65.000 for the 4-seat (8630 – 10.200 USD). The final cost of the car should be announced in December.