The Geely Haoyue L has been officially launched in China with a starting price range of 127,900 – 147,900 yuan ($18,300 – $21,200). Available in three trims, the Haoyue L is a 7-seat SUV based on Geely's Haoyue. The new SUV has a 2+3+2 seat layout, and all models have the Drive-E series 2.0TD engine as standard.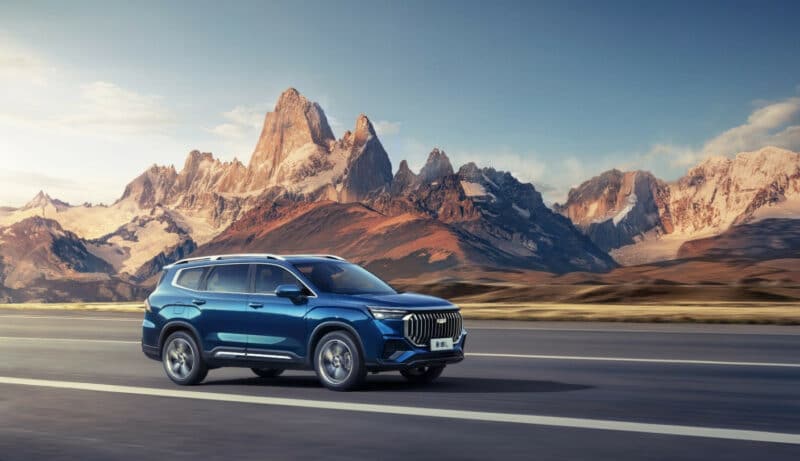 The Haoyue L adopts a new design language with a large octagonal shape grille at the front, decorated with chrome stripes connected to the sharp LED headlights on both sides.
At the rear, the Geely Haoyue L is equipped with a roof spoiler and two exhaust pipes, and the taillights are made up of 244 LED lamp beads that light up to 2.7 meters away.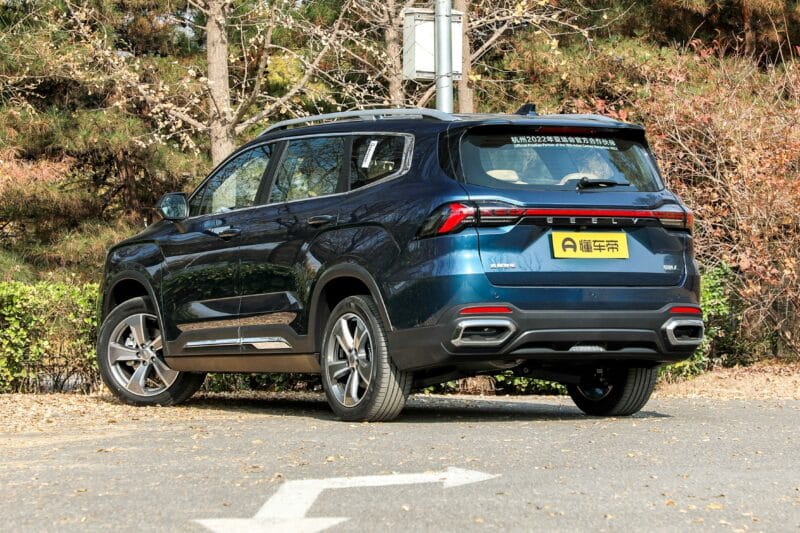 Other notable design features include luggage racks, a panoramic sunroof, and a chrome-trim decorated window frame. Additionally, the Geely Haoyue L runs on 18″ and 19″ five-spoke wheels.
The SUV measures 4860/1910/1770 (1840) mm in length, width, and height and has a 2825 mm-long wheelbase. Comparatively, this is 25 mm longer than the standard Haoyue.
Inside, the SUV sports a 10.25-inch full LCD instrument panel and a 12.3-inch floating touch screen. The vehicle is equipped with Geely's Galaxy OS system and adopts the E02 high-performance digital cockpit platform.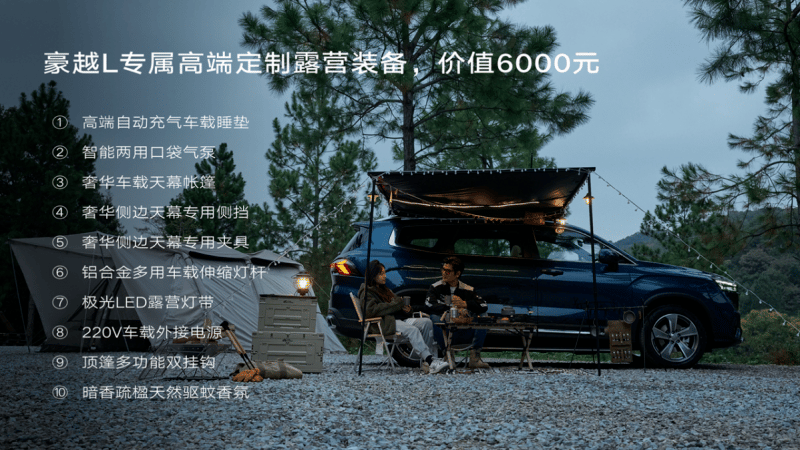 It is worth mentioning that Geely collaborated with outdoor sports brand Mugaodi to customize automatic inflatable sleeping pads, dual-purpose pocket air pumps, luxury canopy tents, and other camping equipment for the Haoyue L.
Furthermore, the Haoyue L also comes with an electric rear door, wireless charging for mobile phones, a mobile app remote control, and rain-sensing automatic wipers.
Safety and Performance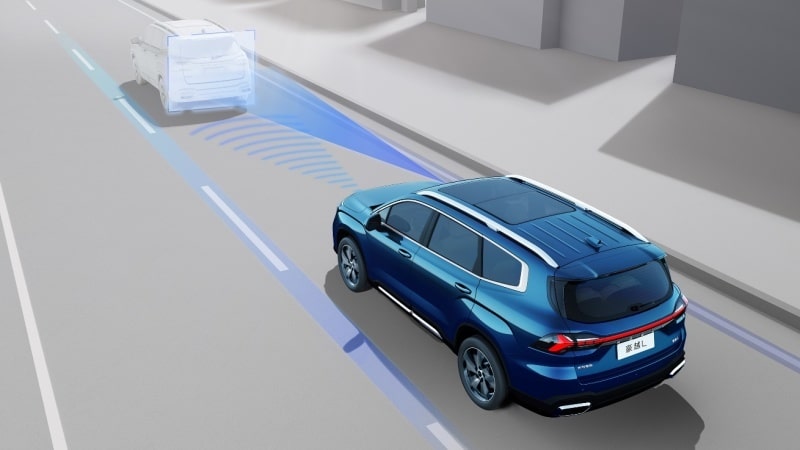 For safety, Geely equipped the Haoyue L with an L2 driving assistance system. This system consists of an 800W-pixel front view camera, two 100W-pixel center-view cameras, two 100W-pixel surround view cameras, and five ultrasonic radars, among others.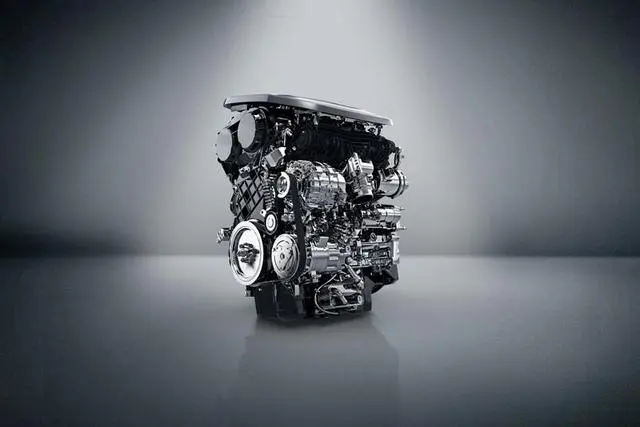 The Haouye L is powered by a Drive-E series 2.0TD engine as standard, with the capacity to churn out 160 kW and a max torque of 325 Nm. This is paired to a 7-speed dual-clutch transmission that is good for an acceleration time of 7.9 seconds from 0 – 100 km.