Another day, another new Chinese electric car brand. This small electric MPV is a Hoen O₂, seen in a somewhat desolate landscape on the MIIT photos. The brand name is Hoen, the type name is O₂, as in oxygen. The Hoen O₂ is manufactured by a Chinese car company called BAIC Ruixiang.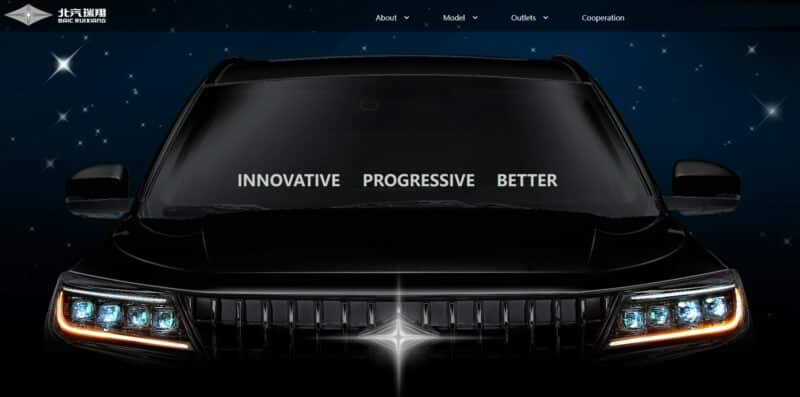 BAIC Ruixiang is a Chinese car maker based in Chongqing Municipality, jointly owned by BAIC and several companies controlled by the local Chongqing government. BAIC Ruixiang makes a line of petrol-powered SUVs and small trucks under the Ruixiang brand. 'Hoen' is thus the second brand under BAIC Ruixiang after the Ruixiang brand itself.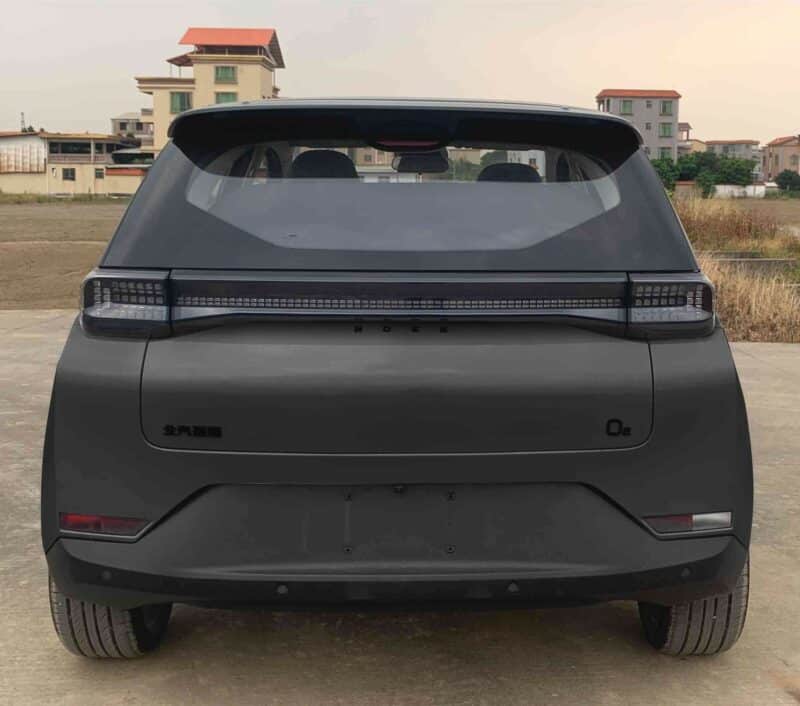 The rear with a wide window and an even wider light unit. The Hoen O₂ is powered by a single electric motor with an output of 108 hp. Top speed is 135 kilometers per hour. The motor is mated to a lithium iron phosphate battery, but the specs of the battery are yet unknown. The O₂ is a five-seat car, size: 3806/1740/1550, with a 2520 millimeter wheelbase and a 1190 kilo curb weight.

On the left: 北汽瑞翔, Běiqì Ruìxiáng, BAIC Ruixiang. In the middle below the light unit: HOEN. On the left: O₂.

HOEN lettering on the hood as well. Hoen doesn't seem to have a logo yet, and there aren't any Ruixiang logo's on the car either.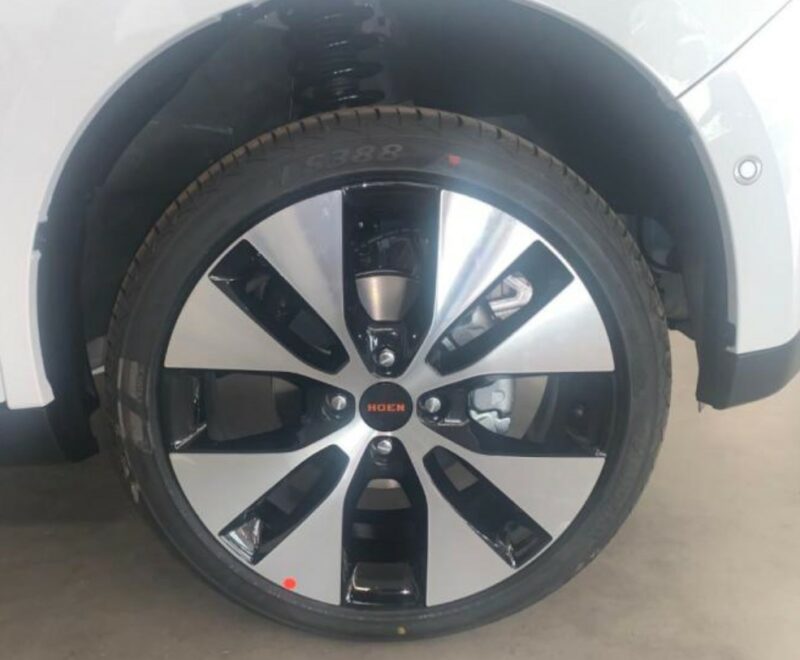 The wheel design is really cool with red HOEN lettering. The tires are wide for such a small car: 215/35R18.

Various colors for the O₂. It is always two-tone with a black roof and black pillars. It is a nice looking little machine but it enters an incredible crowded market and it won't be easy for a new brand to make a mark quickly. But we can be sure Hoen is already developing more models and planning even more.