Recently, the Wuling Bingo (缤果), a four-seat electric hatchback, was spied again on the street. This time the interior was also exposed. It is expected to launch on the Chinese car market as early as March 2023. Price will range from about 80,000 – 120,000 RMB (11,240 – 16,850 USD). The Bingo is made by SAIC-GM-Wuling (SGWM), a car-making joint venture between SAIC, General Motors, and Wuling Motors.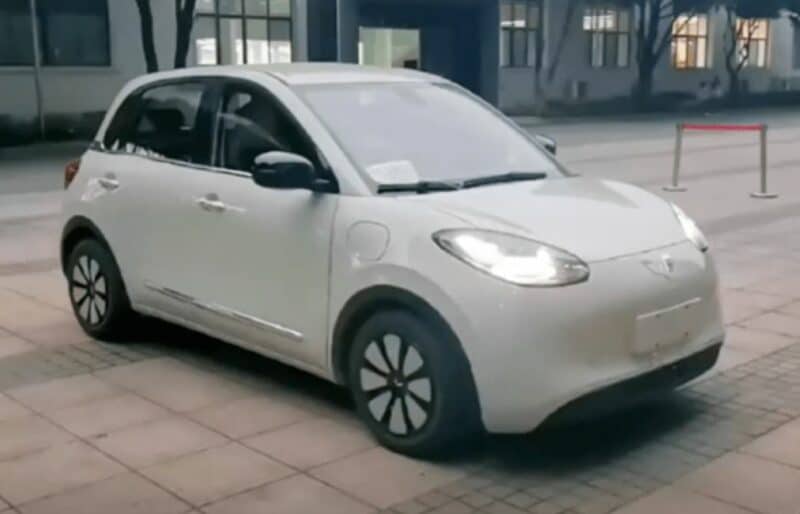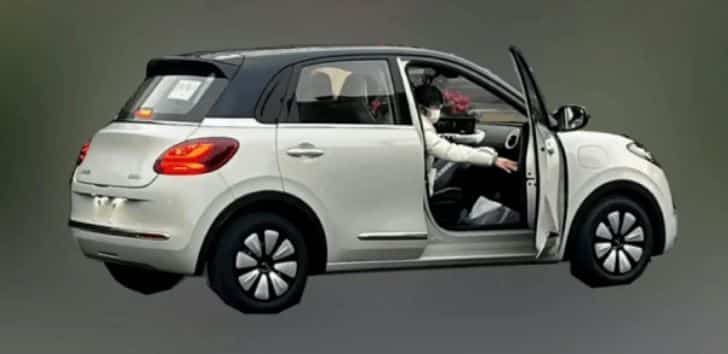 The overall shape of the Wuling Bingo is round and cute, with large oval-shaped headlights, a black roof, and chrome trim all around the body. Based on its appearance, it seems that the Wuling Bingo may be targeting the female consumer group.
Although large for a Wuling, the Bingo is still a small car with dimensions of 3950/1708/1580mm and a 2560mm wheelbase with a 2075 kilo curb weight, which seems heavy for its size. The motor is located at the front. Wuling will offer two power options: 30 kW and 50 kW. The top speed is 100 km/h for both versions. The energy is stored in a lithium iron phosphate battery with a capacity of 17.3 kWh and 31.9 kWh, corresponding to a CLTC cruising range of 170 km and 312 km, respectively.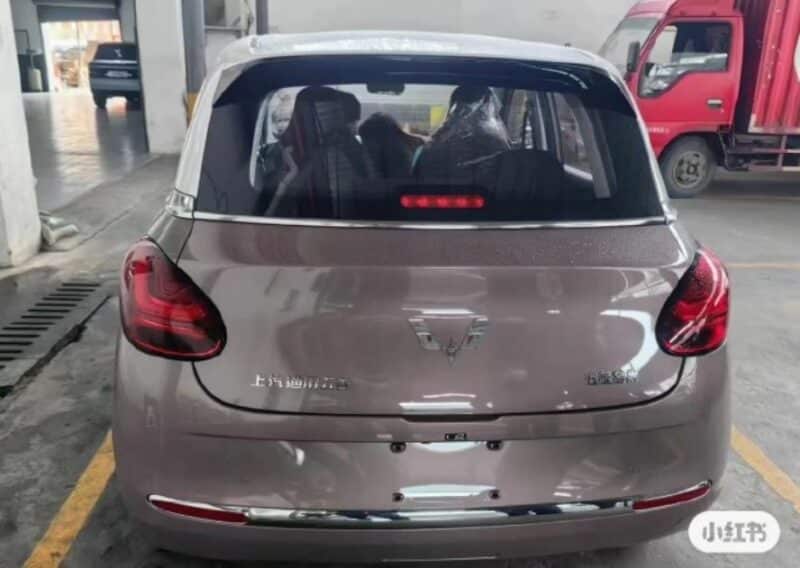 The hatch is shaped a bit like a sedan, with a short flat deck and an integrated spoiler, further enhancing the sportiness of the car. The round taillights are large and the third brake light is positioned at the bottom of the window.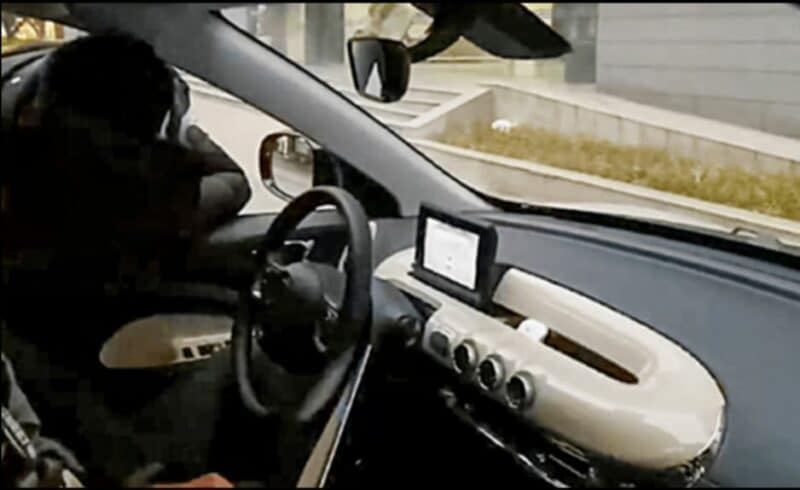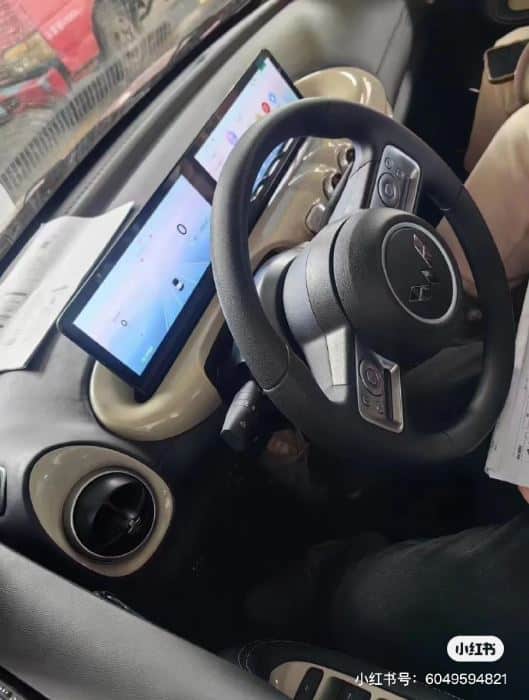 The interior has a white milky panel and a double-spoke steering wheel. It looks like the screen can be split into two parts. The air-conditioning button adopts a knob design.
We will keep an eye on it, so stay tuned!