Recently, Jetour released pictures of its T-1 off-road SUV conducting winter tests. The T-1 will have its public debut in April 2023 at the Shanghai Auto Show. Five gasoline-powered models and two hybrid models will be available for pre-sale then with a price range of 149,800 – 186,800 RMB (22,100 – 27,600 USD) and 196,800 – 206,800 RMB (29,100 – 30,600 USD), respectively. It is also expected to officially launch in the third quarter of this year.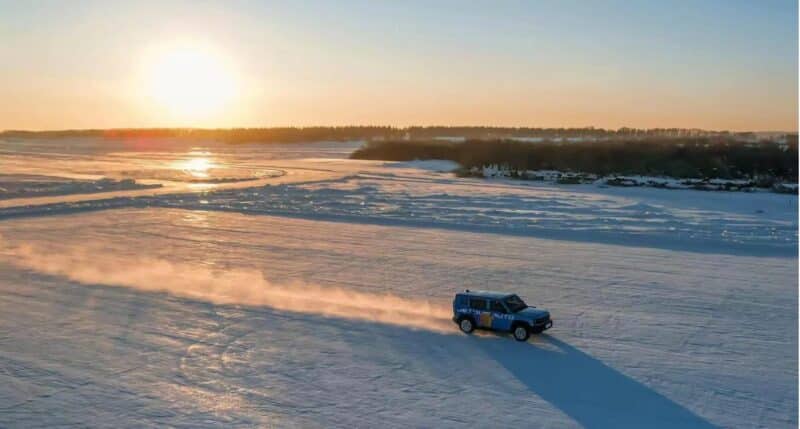 Jetour is an SUV brand under Chery Automobile, making stylish cars aimed at a young audience. Jetour is expanding fast, the brand sells 13 different SUVs now including one fully electric car.
The new T-1 was previewed by the Jetour T-X concept, which was later renamed to Jetour T-1. The main competitor of the Jetour T-1 is the Tank 300, the car that really started the off-road craze in China. The Tank 300 now sells in numerous variants, and third-party accessories are widely available. The Jetour T-1 will be available in 5-seater and 7-seater versions, with a length of about 4.8 m and 4.95 m, respectively.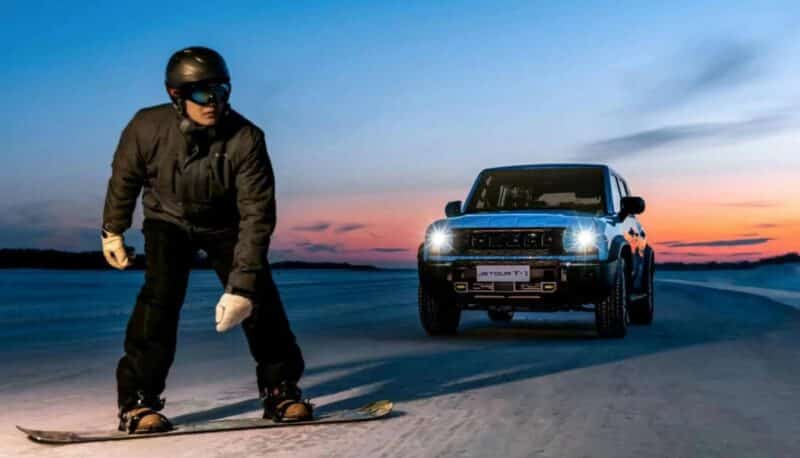 The T-1 is boxy with big bumpers, black trim, wide arches, sidebars, and roof rails. In the front, the headlights have a square outline. The entire grille is blackened.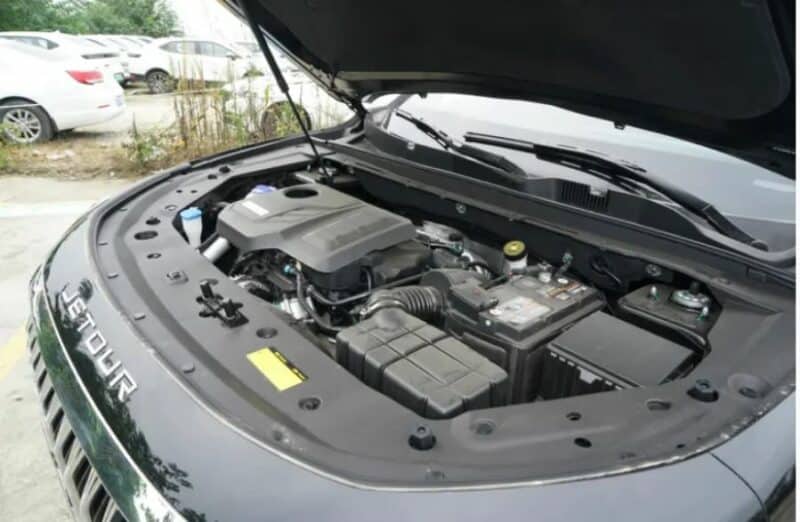 Power will come from a 2.0 liter turbocharged four-cylinder gasoline engine that outputs 254 hp and 390 Nm. This engine is also used in the Jetour X90. The transmission is going to be an 8-speed automatic with flappy pedals, sending horses to all four wheels. In the future, Jetour will also launch a 1.6 turbo and a 1.6 turbo PHEV. There are no plans yet for a full-electric version.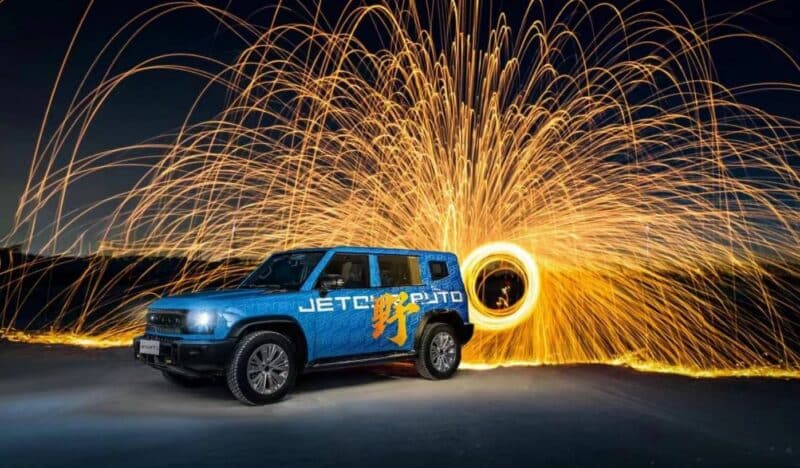 From the side, the window frames are sharp and angular. The pop-out door handles make way for conventional units.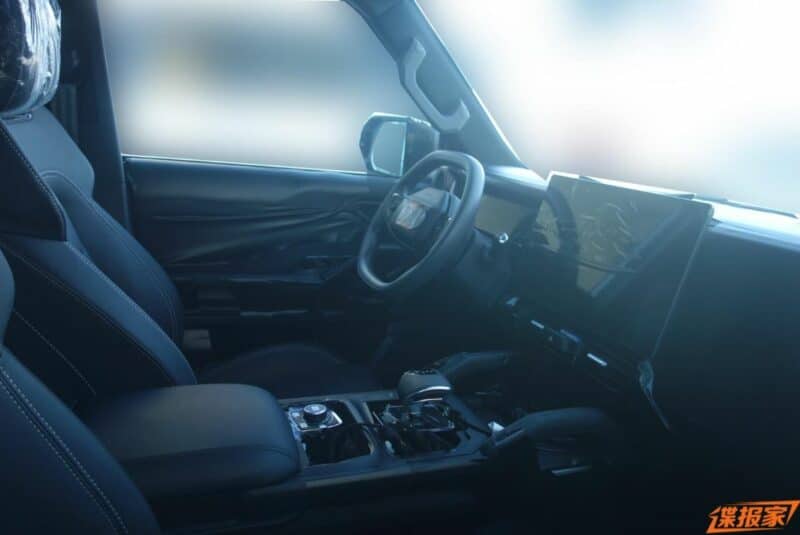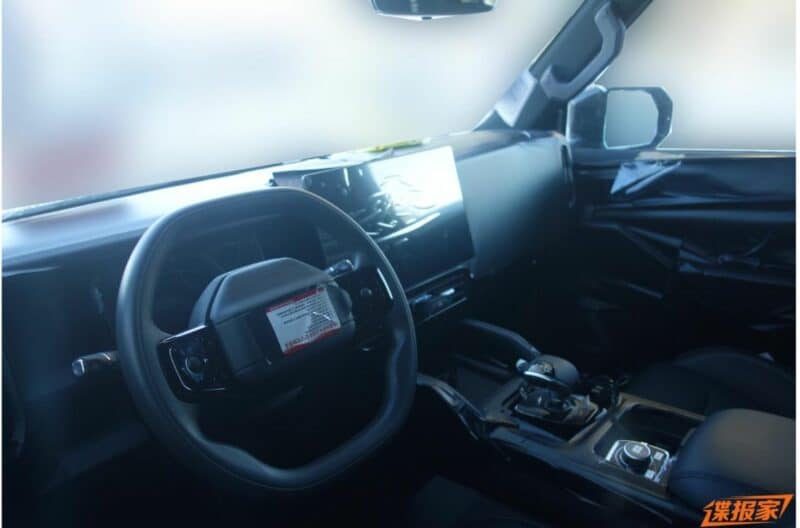 According to previous spy shots, the interior is equipped with a double-spoke flat-bottom steering wheel, a floating central control screen, and a wireless charging pad under the central control screen.