This is the 2023 BYD Qin Plus DM-i Champion Edition, based on the 2022 model. It is expected to officially launch on February 10 in China. The major upgrade includes increasing the comprehensive cruising range from 1200 km to 1310 km. Recently, the car arrived at dealers just right before the Chinese Spring Festival.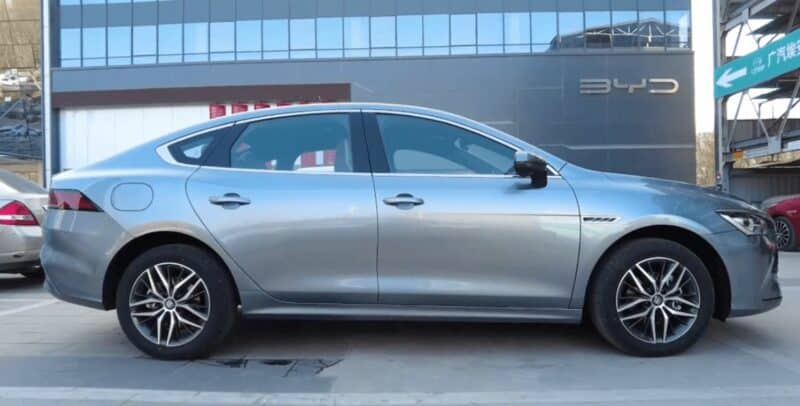 The size of the car is 4765/1837/1495 mm with a 2718 mm wheelbase, which is the same as the current models on sale. DM-i is a hybrid system BYD developed for its PHEVs, focused on ultra-low fuel consumption. It stands for Dual Motor – Intelligent. The 2023 Qin Plus DM-i Champion Edition is equipped with a hybrid system and a 1.5L engine that outputs 81 kW (110 hp) and 135 Nm with a thermal efficiency of up to 43%. The electric motor outputs 145 kW and 325 Nm. It offers a comprehensive cruising range of 1310 km and two NEDC cruising ranges of 55 km and 120 km. It has a fuel consumption of 3.6L/100km.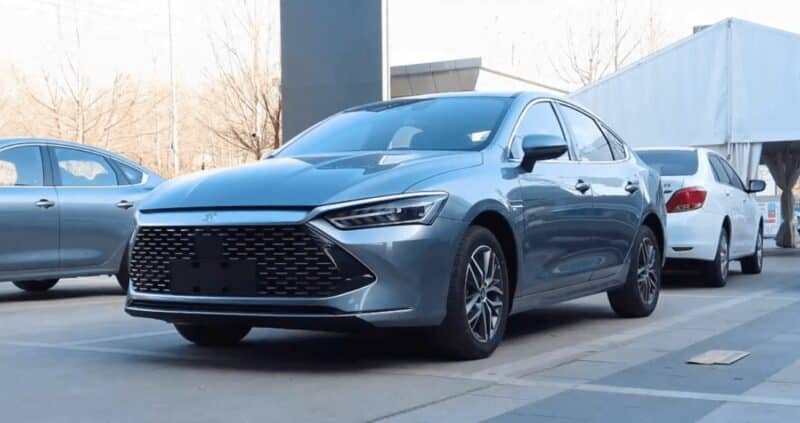 In the front, the large polygonal grille is connected to the slender headlights on both sides by a chrome-plated decorative strip on the top of the grille. The character "Qin" (秦) in the middle of the decorative strip indicates the identity of the car.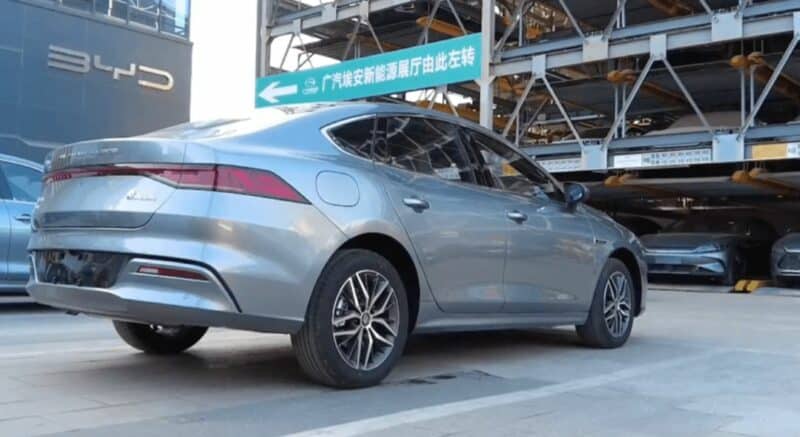 The rear adopts a through-type taillight design, which is highly recognizable in an inverted L shape when lit.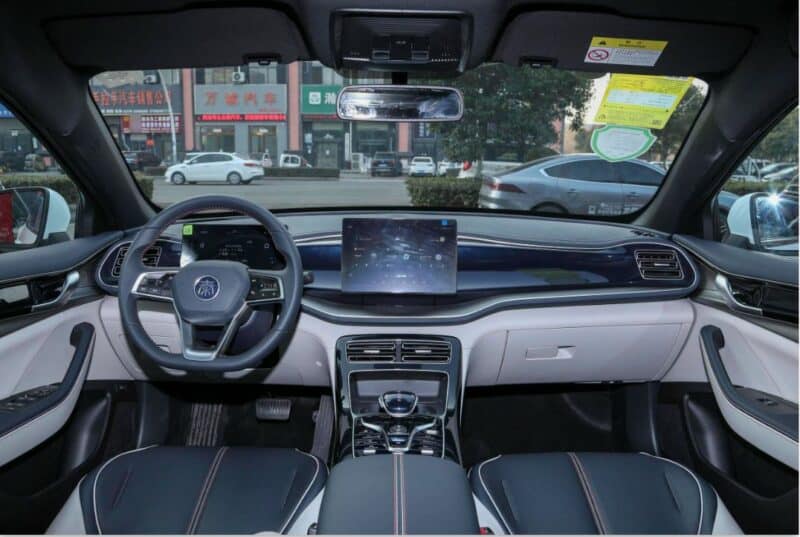 The interior added two new colors: brown and blue. It has an 8.8-inch LCD instrument panel, a 10.1-inch or 12.8-inch central control screen, and a three-spoke flat-bottom steering wheel.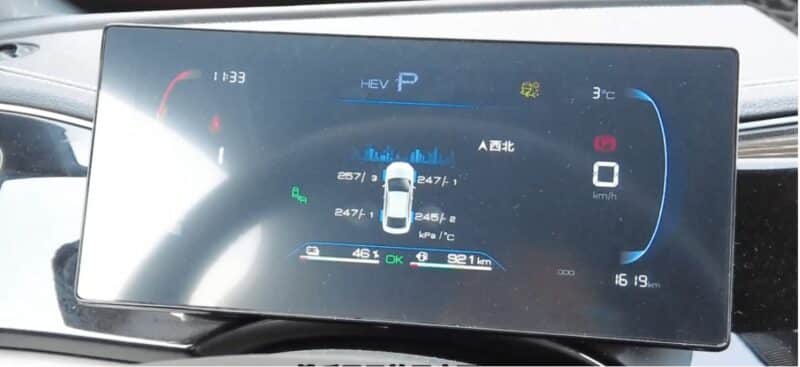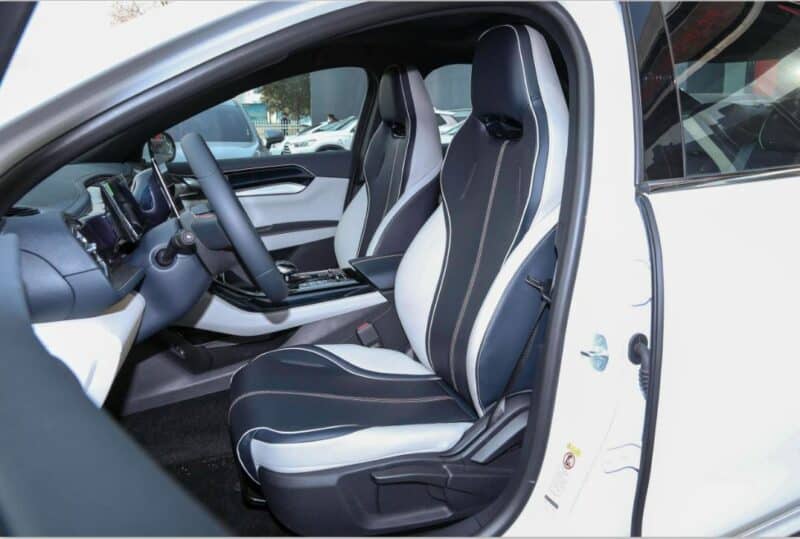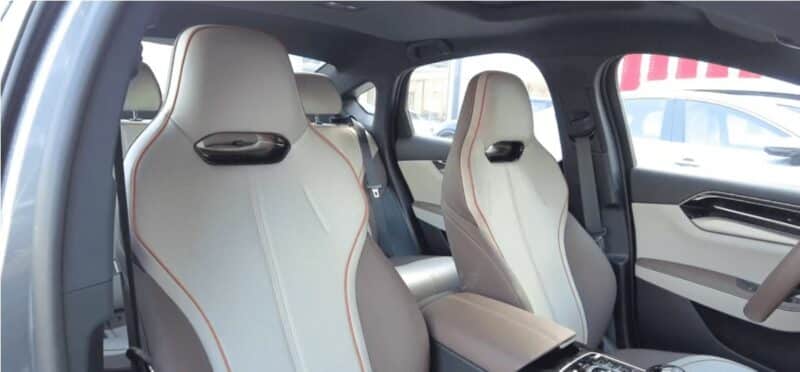 Audio comes from an 8-speaker system.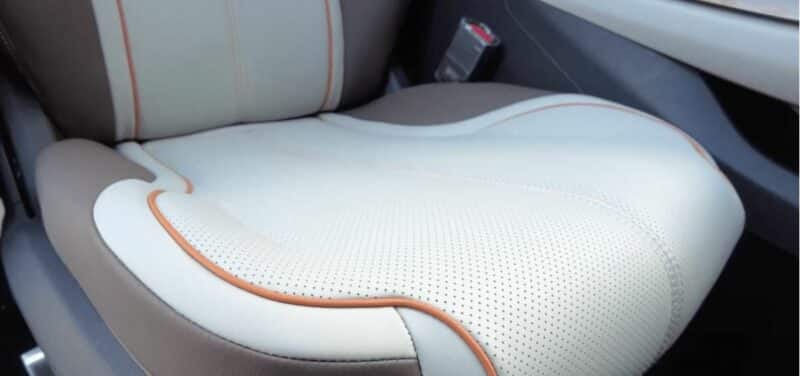 Front seats support heating.