Tesla Inc. sold 66,051 China-made vehicles in January, according to the China Passenger Car Association (CPCA). This marks a 10.4% increase from last January and an 18.4% increase from last December.
One significant factor contributing to Tesla's strong sales in China is the company's price reduction strategy. On January 6th, Tesla significantly reduced its prices in China, with an average price reduction of about 10%. Currently, the average selling price of Tesla in China is around $30,000 to $40,000. This price reduction strategy has helped Tesla make its vehicles more accessible to a wider range of consumers, further boosting the company's sales in the region.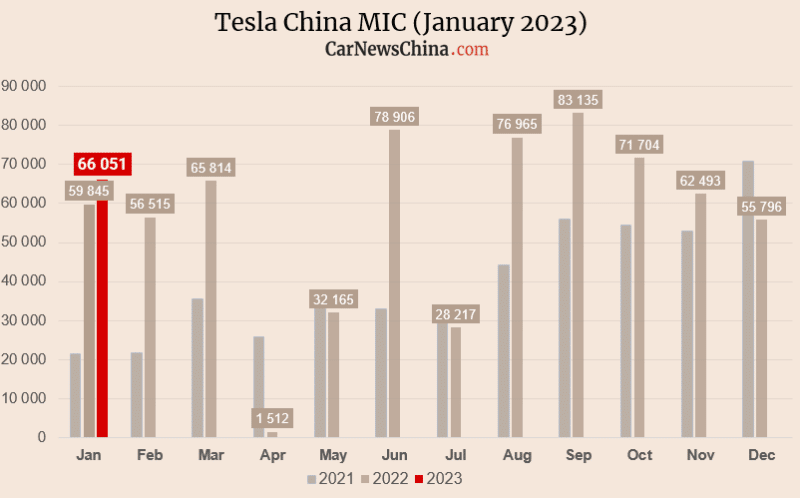 According to CPCA data, Tesla ranked second in the sales of pure electric vehicles in China in January, with BYD leading the pack, selling approximately 61,000 vehicles. However, it's worth noting that BYD sold 38,000 cars with a price of more than $30,000 in January, including 15,000 pure electric cars, which is equivalent to half of Tesla's sales in China. This highlights the competition Tesla faces in the high-end market segment, where consumers have a wide range of options to choose from.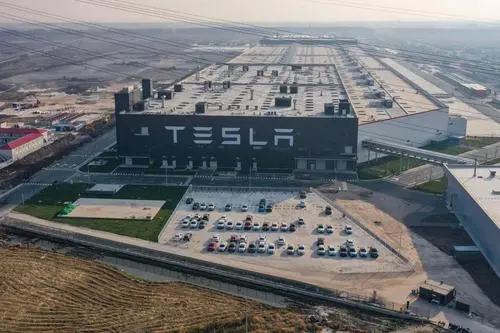 Since about 2010, the Chinese government has been actively promoting the adoption of electric vehicles as part of its efforts to reduce air pollution and promote sustainable transportation. The government has implemented various measures to incentivize consumers to purchase electric vehicles, including tax exemptions, subsidies, and a quota system for automakers. However, China has canceled EV subsidies since January 2023.
Tesla has responded to this favorable policy environment by expanding its presence in China. The company has established a production facility in Shanghai and has been actively promoting its vehicles in the country since 2020. Tesla's Model Y has been well-received in China, Model Y delivered 315,000 vehicles in China in 2022, accounting for about 37% of the global delivery of the model.
In conclusion, Tesla's strong sales in China in January highlight the company's success in tapping into the growth potential of the world's largest auto market. The increasing popularity of electric vehicles in China, combined with the favorable policy environment and Tesla's expanding presence and price reduction strategy in the country, bodes well for the company's future growth in the region.
Related articles: BYD sold 151,341 vehicles in January, up 62%;
Source: CPCA, BYD