BYD today released its production and sales report for January 2023. In January, BYD sales of NEVs (a term for pure EVs + PHEV in China) reached 151,341, up 62% from January 2022. The sales of passenger cars are 150,164, and the rest are buses and trucks. Among them, the sales of pure EVs reached 71,338 in January, up 53% year on year, accounting for 47.5%; The sales of PHEVs reached 78,826 in January, up 69% on the year, accounting for 52.5%. BYD sold 10,409 EVs overseas in January.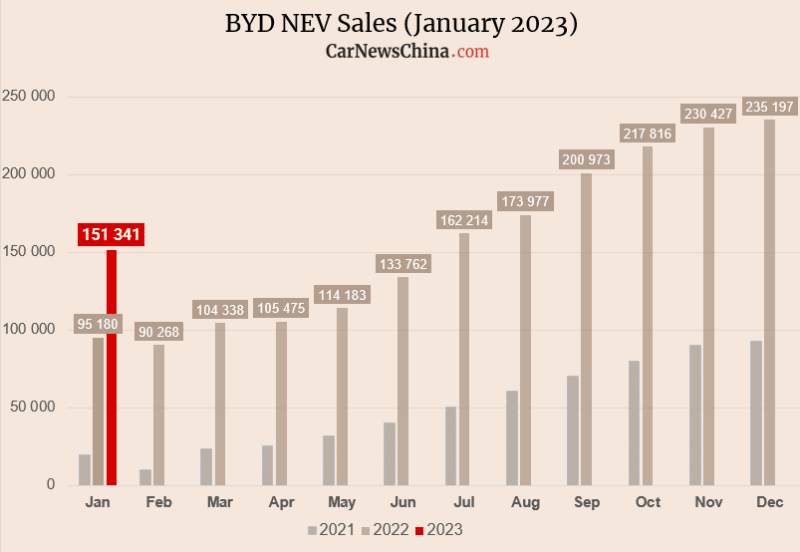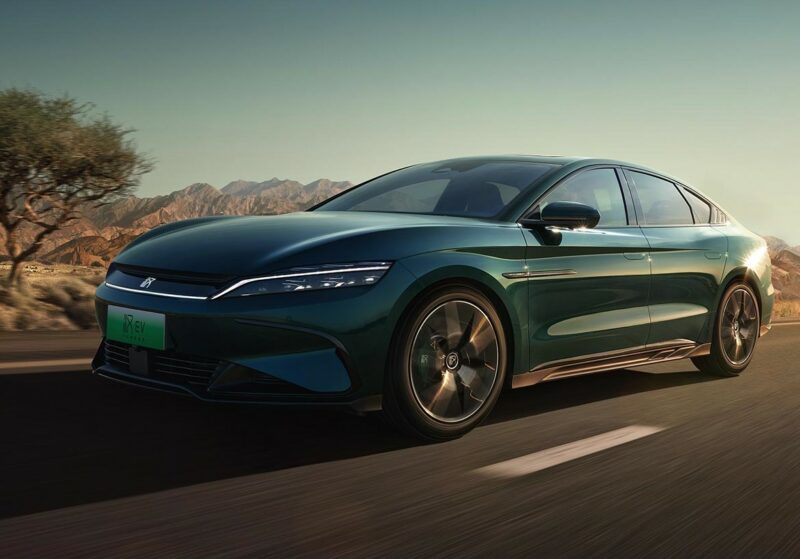 In terms of production, BYD produced 69,946 pure EVs and 82,987 PHEVs in January. In addition, the total installed capacity of power and energy storage batteries of new energy vehicles in January was about 8.148 GWh. According to the data, BYD sold 1,868,543 vehicles in 2022, an increase of 152% year on year, ranking first in the global sales of new energy vehicles.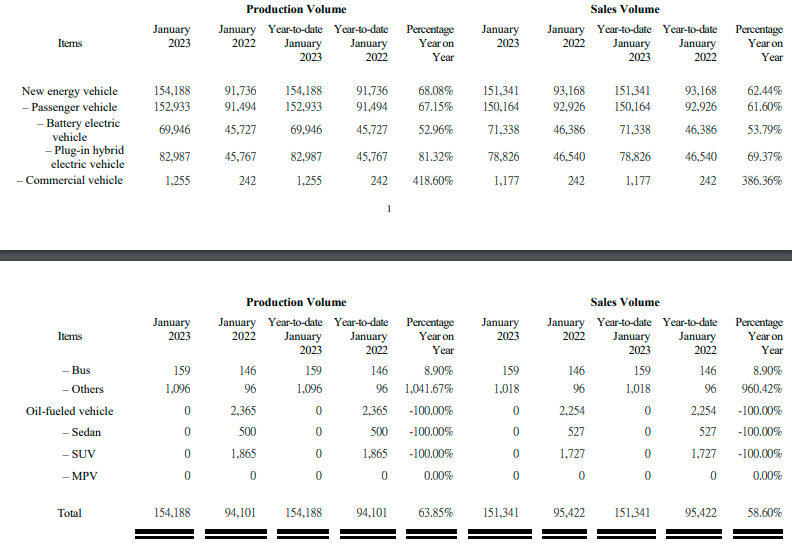 In addition, Denza sold 6,439 EVs, up 7% month on month. Denza is a high-end EV brand jointly owned by BYD and Mercedes Benz, with an average price of about 430,000 RMB (63,000 USD). At present, only Denza D9 MPV is on sale.
Today, several EV companies also announced their sales in January:
Li Auto sold 15,141 EVs, up 23% year on year;
Neta sold 6,016 EVs, down 45% year on year;
Series sold 4,885 EVs, up 38% year on year;
Zeekr sold 3,116 EVs, down 12% year on year;
Leap sold 1,039 EVs, down 87% year on year.
Since the Chinese Lunar New Year in 2023 is in January, most manufacturers have seen performance decline.
We will continue to update the specific model data after the release.