This is the updated NIO EC6 SUV coupe. It gets NIO calls its updated cars 'NT2', so this is the NIO EC6 NT2. It is a rather extensive facelift that brings the EC6's design in line with the rest of the lineup. Including: new headlights, new rear lights, new bumpers, new wheel arches (they are rounded now), new mirrors, and a new hood. But the eye catchers are the lidar unit and cameras above the windscreen.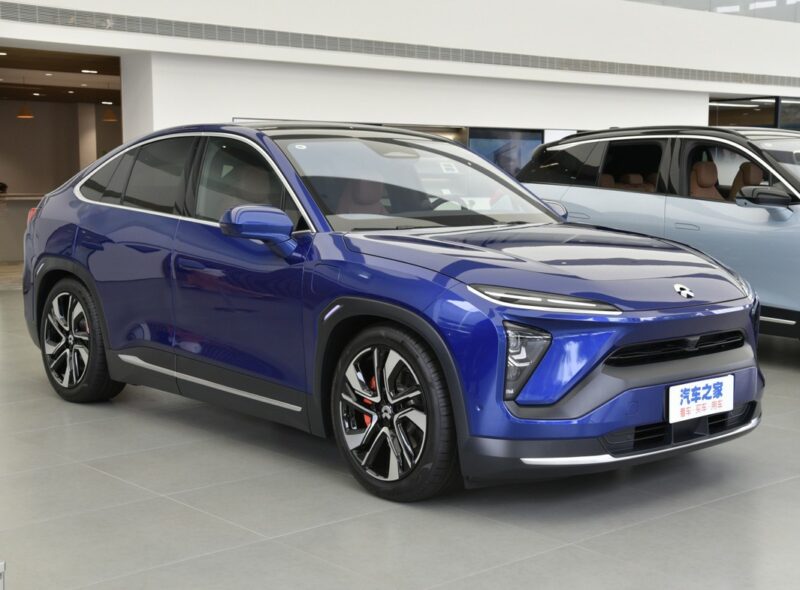 This is the current NIO EC6 SUV coupe. It is closely related to the NIO ES6 SUV. The EC6 debuted in 2020. It has a twin-motor four-wheel drive powertrain. The base 'Sport Edition' has 435 hp and 610 Nm, and the top end 'Performance Edition' has 544 hp and 725 Nm. Both are available with a 75 kWh battery or a 100 kWh battery. Max range is 615 kilometers. The battery pack is swappable. Price ranges from 396,000 RMB to 554,000 RMB (58,370 – 81,650 USD). The EC6 is not a cheap car but it is loaded with luxury and it is fast: the Sport does 0-100 in 5.4 seconds and the Performance only needs 4.5 seconds. Top speed is limited to 180 kilometers per hour.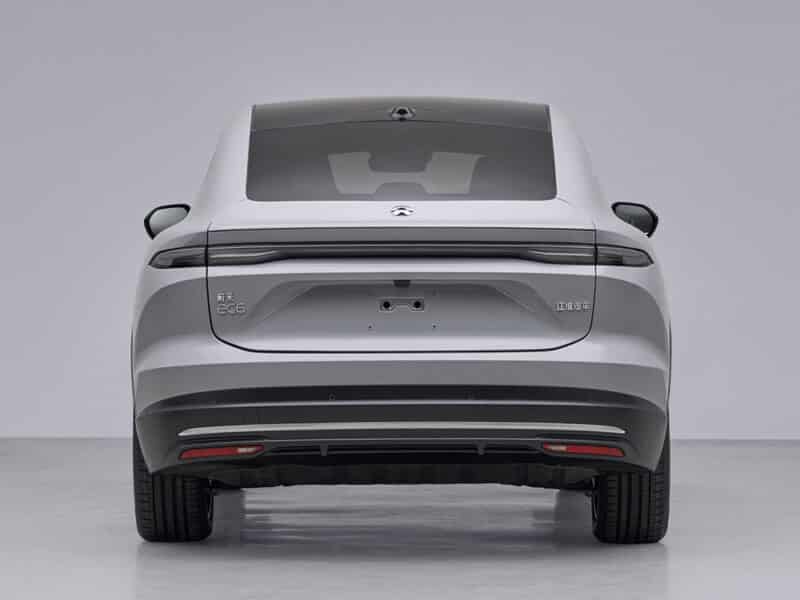 The NIO EC6 NT2 is contract-manufactured by JAC in Anhui, just like the outgoing EC6. The next generation EC6, which will arrive in two years, will be manufactured in-house by NIO. So far, we only know about one variant of the NT2 car: twin motor four-wheel drive, 205 hp at the front and 285 at the rear. That is 500 combined, an output that sits in the middle between the current Sport and Performance models. Top speed is limited to 200 kilometers per hour. Size: 4849/1995/1697, with a 2915 wheelbase and a 2340 kg curb weight. NIO has not yet disclosed any information about battery and range.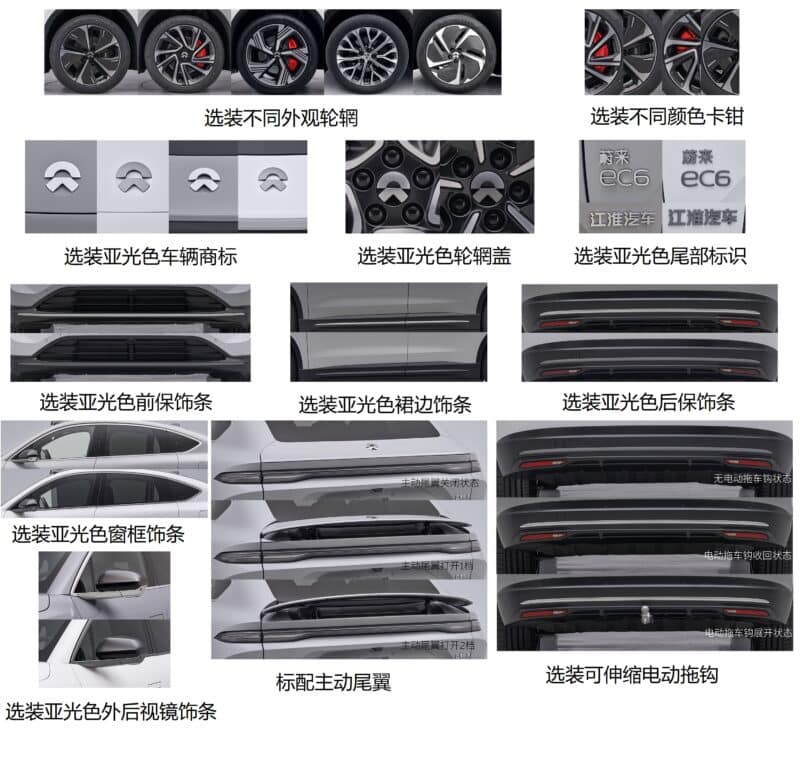 Various bits and pieces, showing different colors and trim, a pop-out rear spoiler and a tail hook.
The NIO EC6 NT2 will have its public debut on the 2023 Shanghai Auto Show next month and will launch on the Chinese car market soon thereafter.