This is the Changan CS95 Plus seven-seater SUV. It is a facelift model of the current CS95 on the market that was first launched on April 2021. Three models were launched on February 14 in China with a price range of 175,900 – 199,900 RMB (25,600 – 29,100 USD).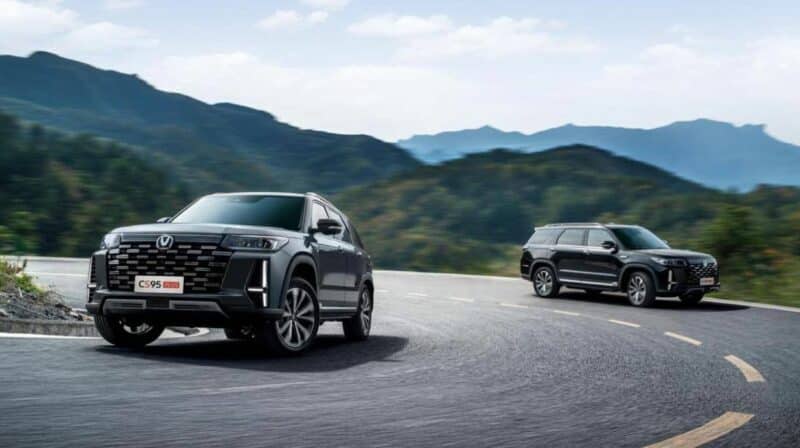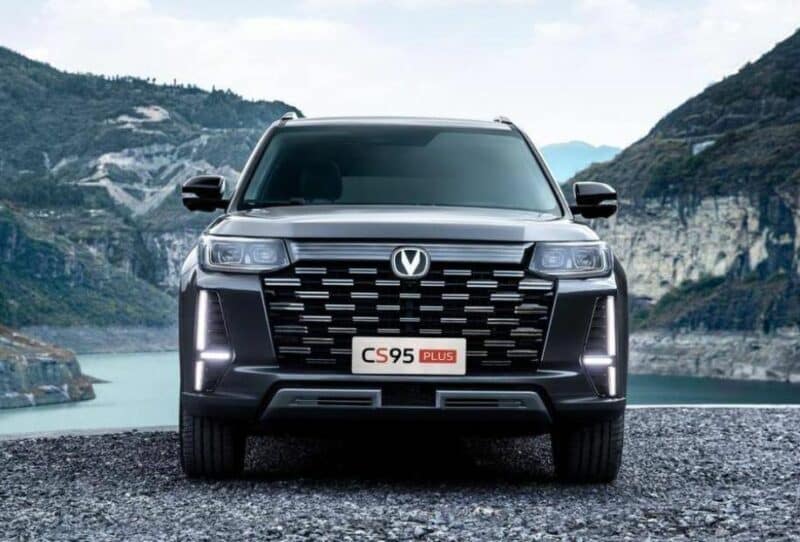 The large quadrangular front grille interior is filled with staggered dot matrix chrome elements. The huge Changan logo is inlaid in the thick chrome-plated trim on the top that is connected to the headlights on both sides. The rear has through-type blackened taillights, a roof spoiler, and four exhaust outlets with two on each side to further enhance its sporty feel.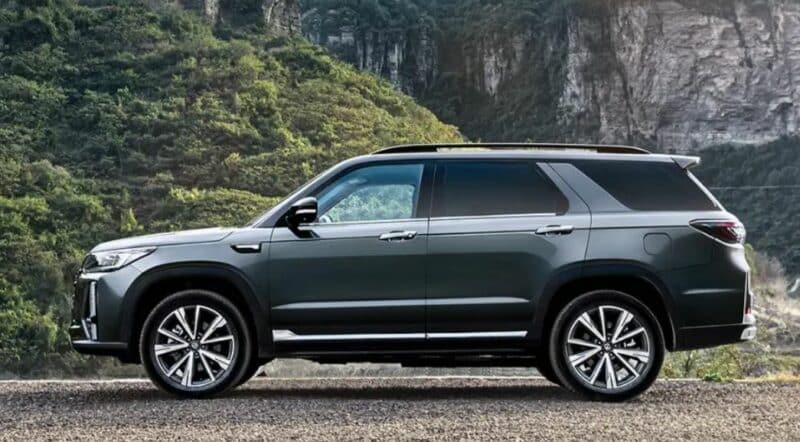 From the side, the blackened D-pillar creates the suspended roof effect with luggage racks on the roof. The car runs on double-five-spoke wheels. The size of the car is 4949/1940/1805 mm with a 2810 mm wheelbase.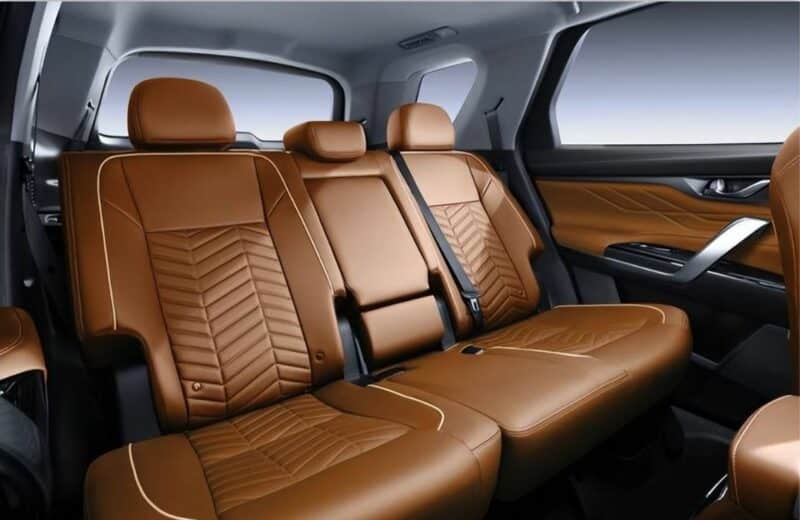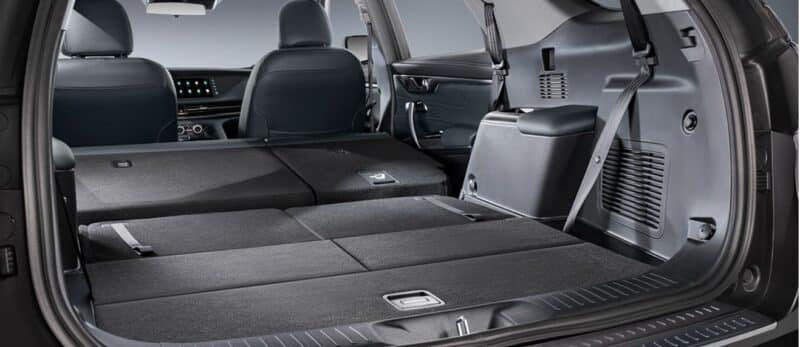 If both the second and third rows are folded down, the trunk volume can be as high as 2000 L.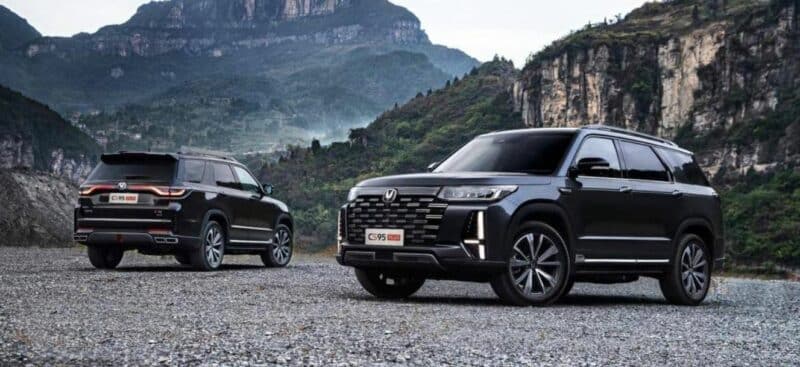 In terms of safety, the car comes standard with active braking, lane departure warning, and adaptive cruise control. The high-end four-wheel drive model is equipped with a level 2 driving assistance system that supports functions such as forward collision warning, merging assistance, blind spot monitoring, and rear-end collision warning.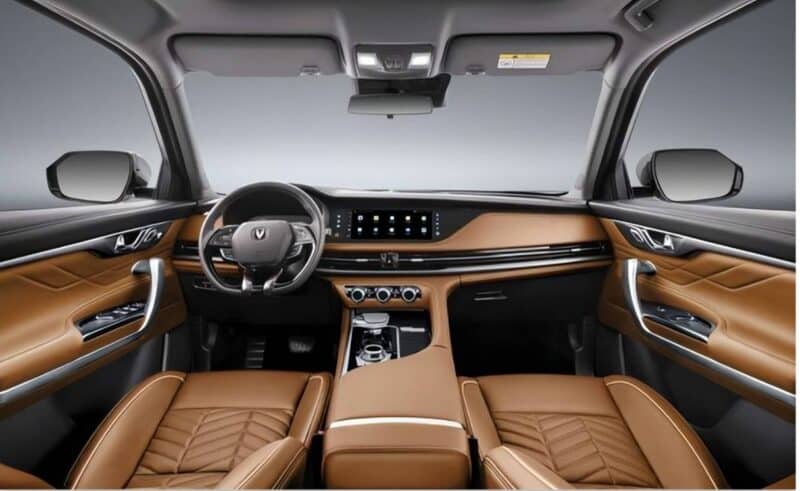 The interior is equipped with a 10.25-inch full LCD instrument panel, a 12.3-inch central control screen, and a three-spoke multifunctional steering wheel. It looks like the central control screen does not support touch, instead, there are buttons on both sides of the screen for control purposes.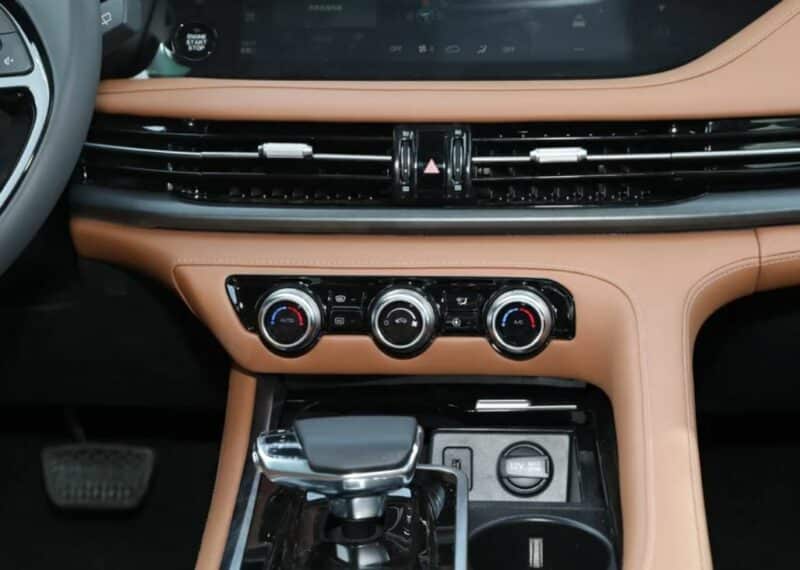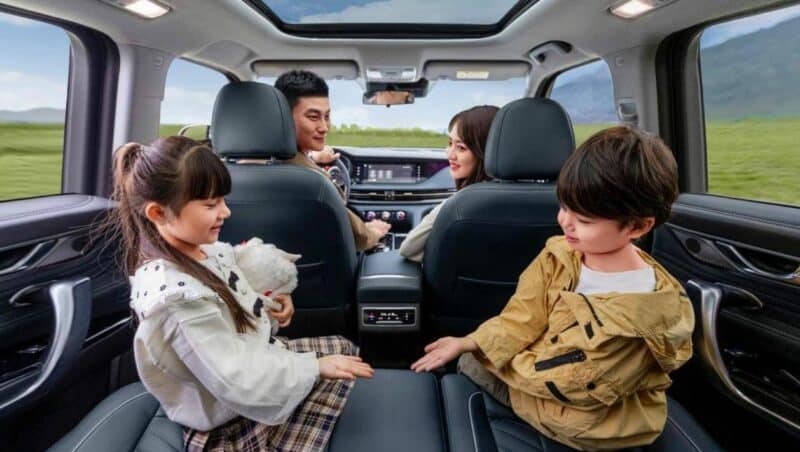 A large panoramic sunroof brings in plenty of natural light. Users also have access to a 220V charging outlet.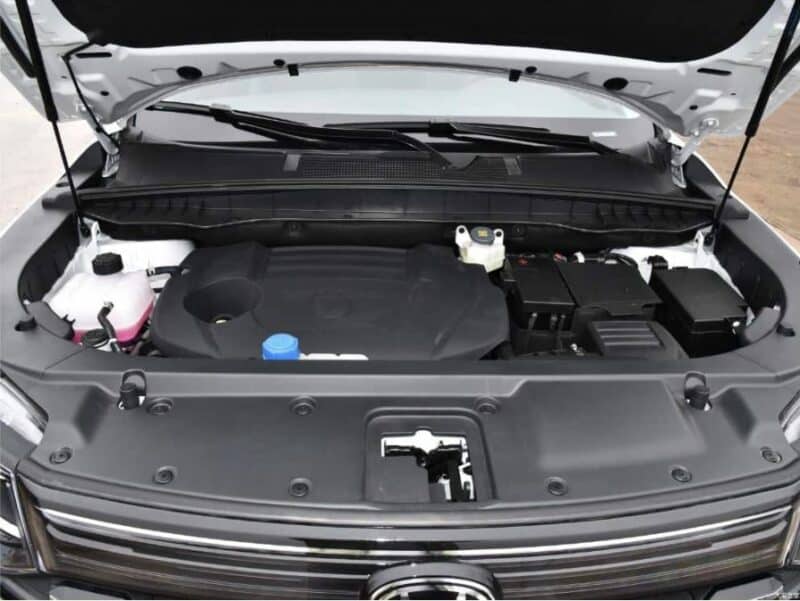 The new Changan CS95 is powered by a 2.0T turbocharged four-cylinder engine that outputs 171 kW and 390 Nm, mated to an 8AT gearbox. Two-wheel and four-wheel drive versions are available.