New photos of the upcoming Chery Tiggo 9, the new flagship of Chery's Tiggo SUV range. Earlier on we saw the official images. Today we have photos of the Tiggo 9 at Chery dealers and other facilities. The Chery Tiggo 9 will launch on the Chinese car market in May.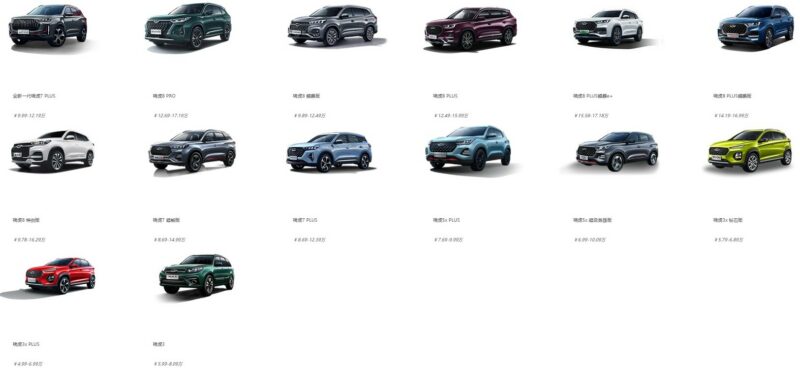 Chery Automobile is a Chinese multinational automotive manufacturing company headquartered in Wuhu, Anhui Province, China. Founded in 1997, the company has grown significantly in the past two decades, establishing itself as one of the leading automakers in China and expanding its reach globally. The Tiggo name is used for a series of crossovers and SUVs. The lineup is expanding fast and currently counts 14 cars with lots of overlap in price and size.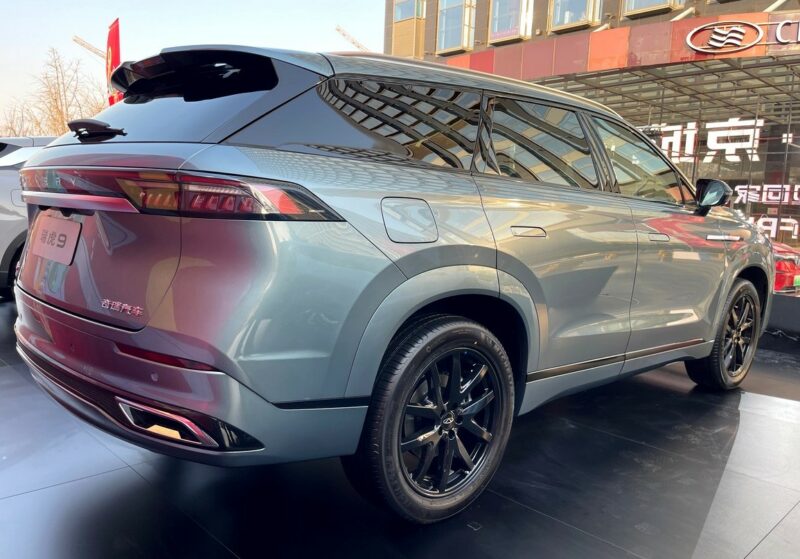 The Tiggo 9 will be positioned above the Tiggo 8, which is already quite a large car. But the Tiggo 9 is clearly the largest: 4820/1930/1699, with a 2820 wheelbase. It is a pretty car with a high waistline, black pillars, a floating roof, and a short front overhang. It has pop-out door handles, a rear spoiler, and 19 or 20 inch alloy wheels. Probably the best looking Tiggo car so far. Chery did a great design job at the D-pillar, which appears to be melted into the side window.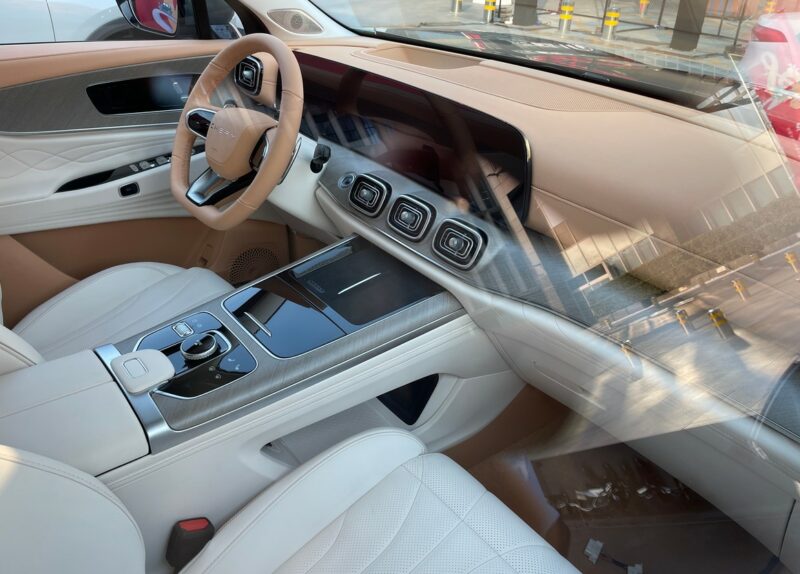 The interior looks great too, with a dual curved screen consisting of a 12.3-inch LCD instrument panel and a 12.3-inch central control screen, a wireless charging pad for two smartphones, storage space under the center console, and a sporty three-spoke steering wheel with a flat bottom.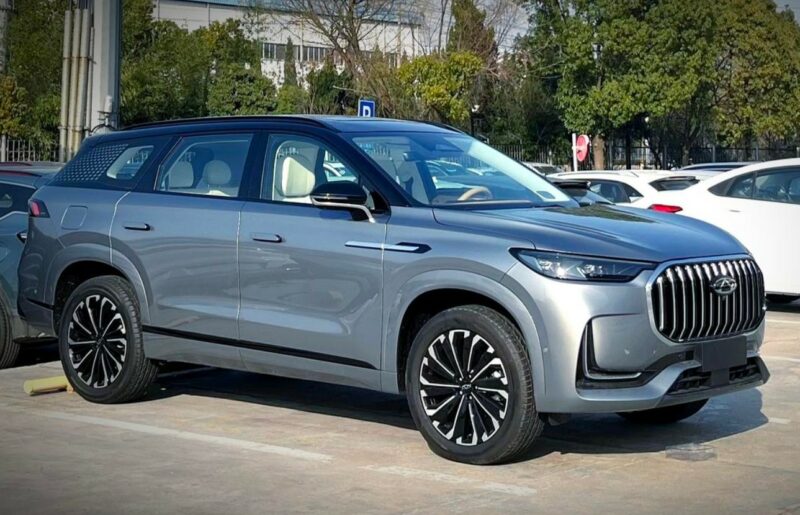 Another car, seen at a Chery dealer. Note the different treatment of the D-pillar. Instead of being all black, it has a pattern there. We also see pop-out door handles, an ornament that stretches from the front fender to the front door, and stylish side mirrors.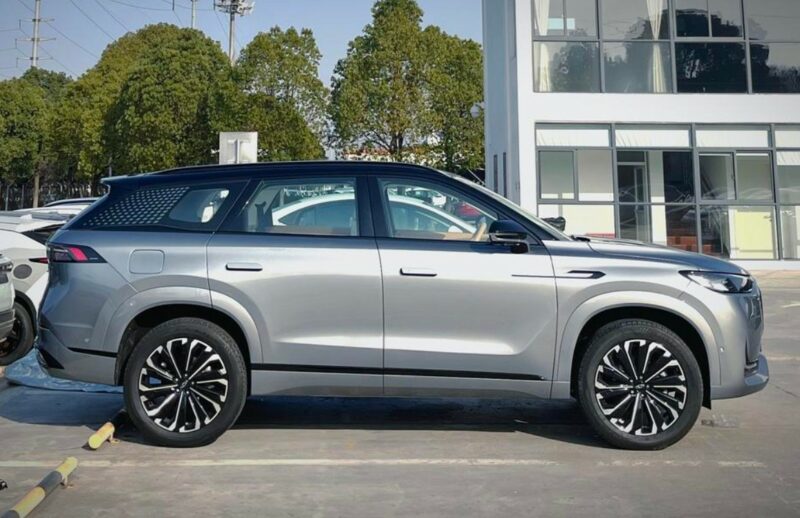 The Tiggo 9 is powered by a new 2.0 liter four-cylinder turbocharged petrol engine with an output of 261 hp and 390 Nm. The engine is mated to an eight-speed automatic transmission sending horses to all four wheels. Top speed is 205 km/h.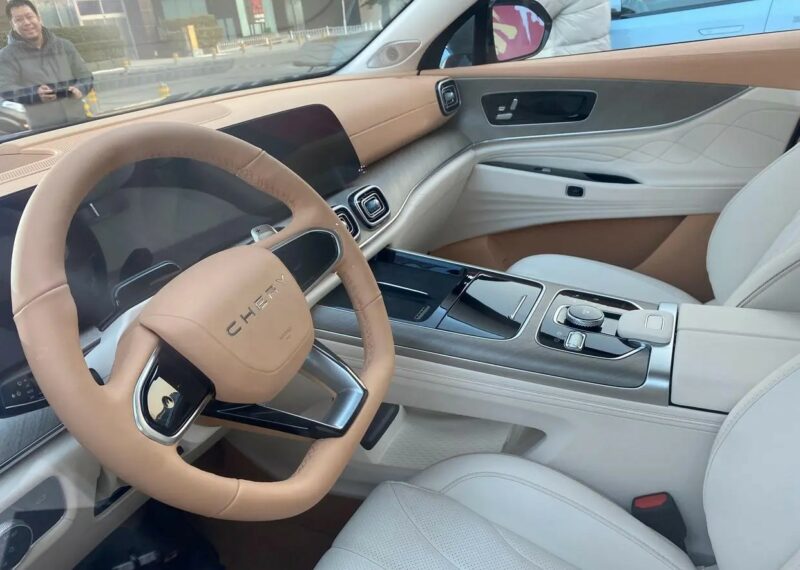 Chery makes a huge step in interior quality with the Tiggo 9. The other Tiggo's aren't bad, but they are a bit behind compared to competition from BYD and Geely. The Tiggo 9 comes a lot closer to those cars when it comes to interior design and materials.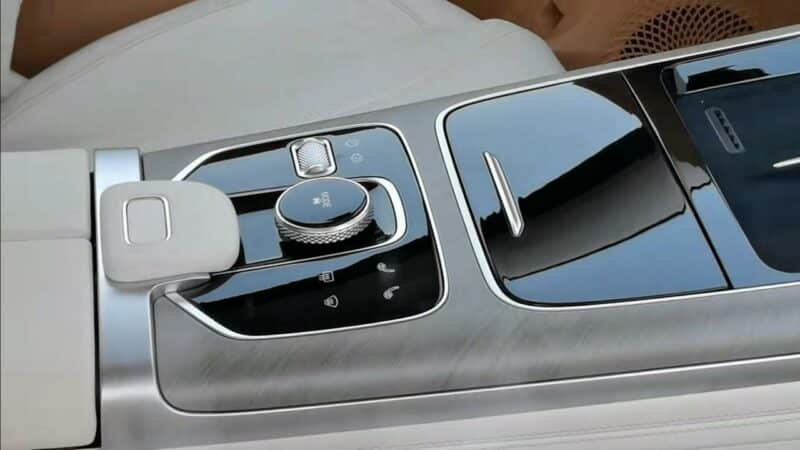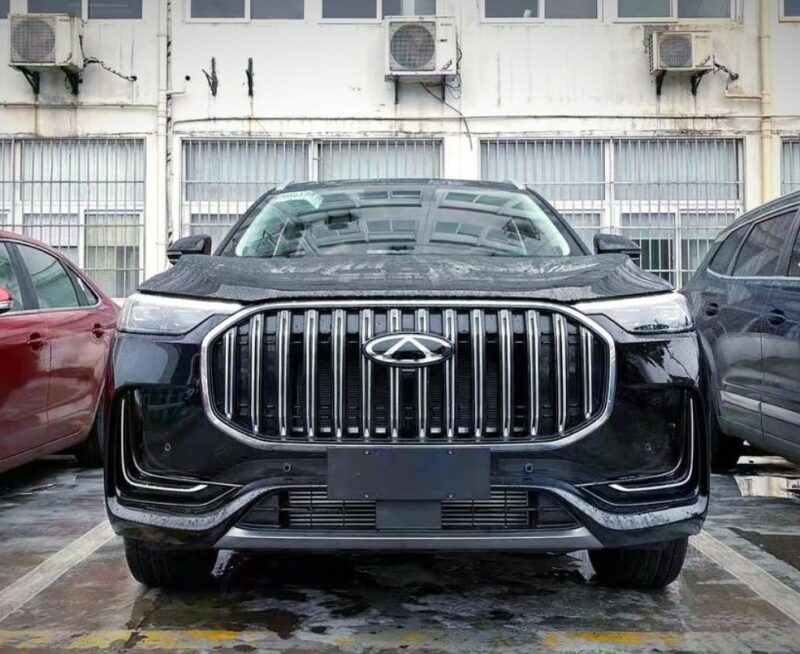 The grille is gigantic, with an enormous Chery logo in the middle.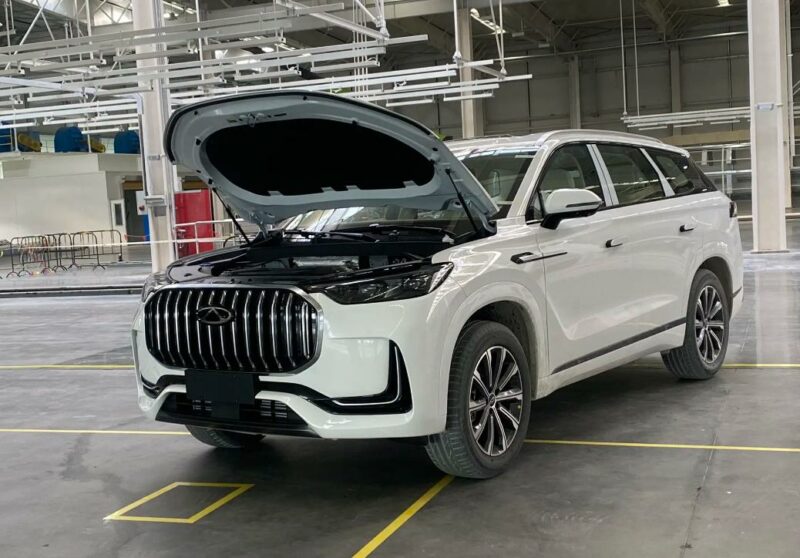 And finally, we have a white example seen in the factory. This car has the A-B-C pillars painted in body color, but this one has the all-black D pillar again. Perhaps the patterned D-pillar is optional. The white car has silver shiny wheels, every car in this post has different alloys.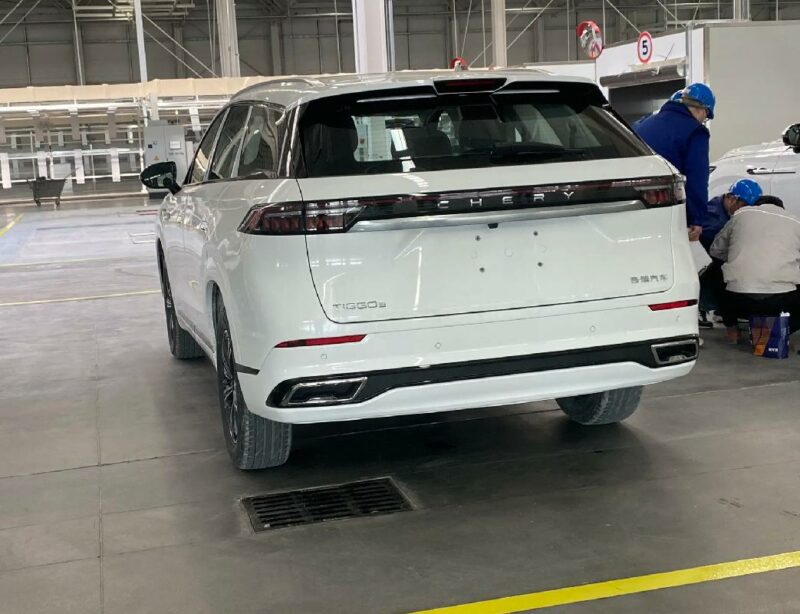 The Chery Tiggo 9 has been delayed. It was originally scheduled for launch in Q1, but the latest information indicates it is going to be May. Price will start around 170,000 yuan ($24,760), and that seems a pretty good deal for so much car.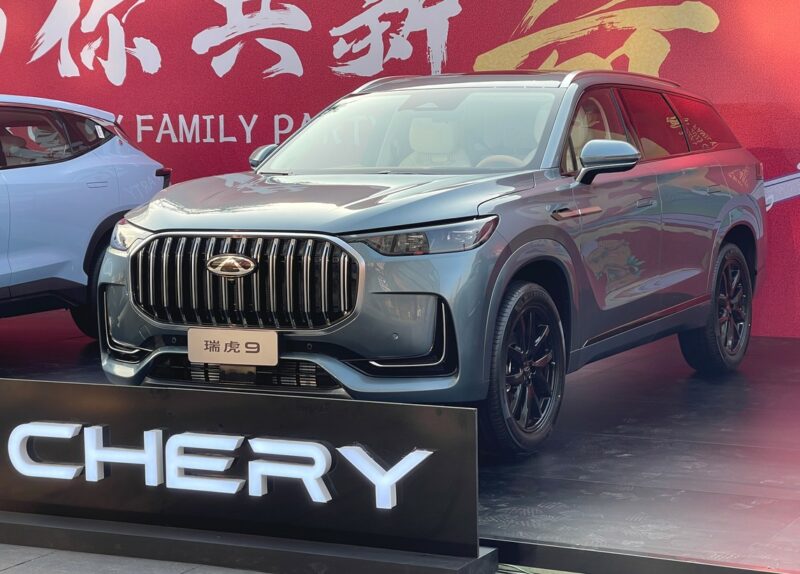 Via: Autohome, Weibo/陈浩Ariel.