On February 27, Great Wall Motor (GWM) launched the Second Generation Big Dog SUV under its Haval brand in China. Customers can choose from six models in PHEV and gasoline-powered modes with a price range of 135,800 – 175,800 RMB (19,580 – 25,300 USD).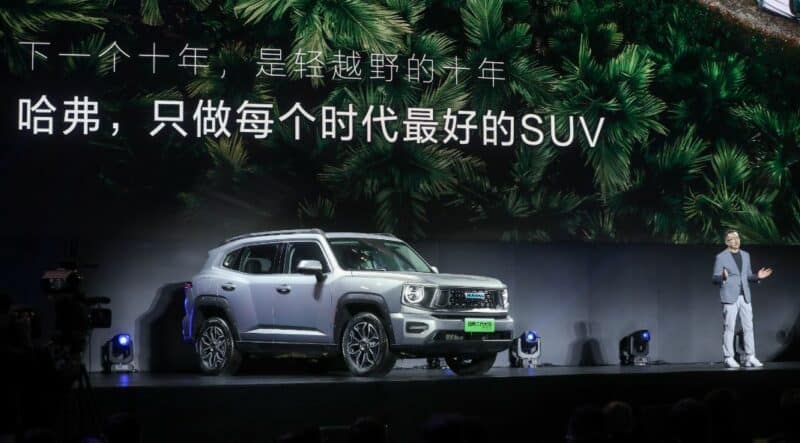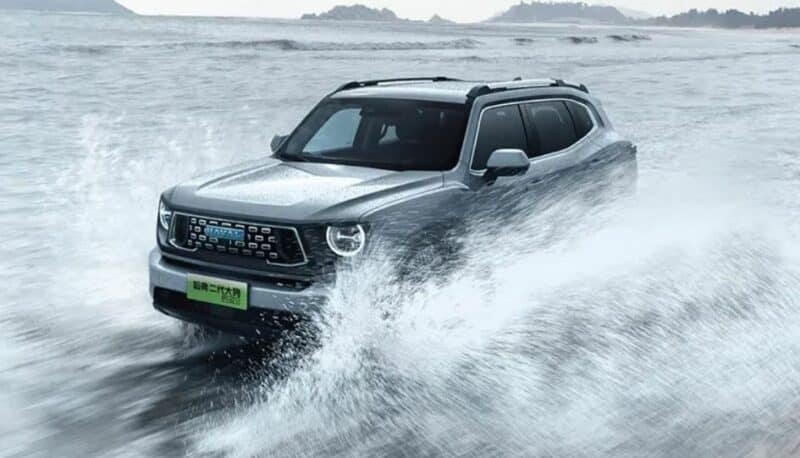 The Haval Second Generation Big Dog is positioned as a light off-road vehicle designed for city dwellers who like to escape city life by exploring nature.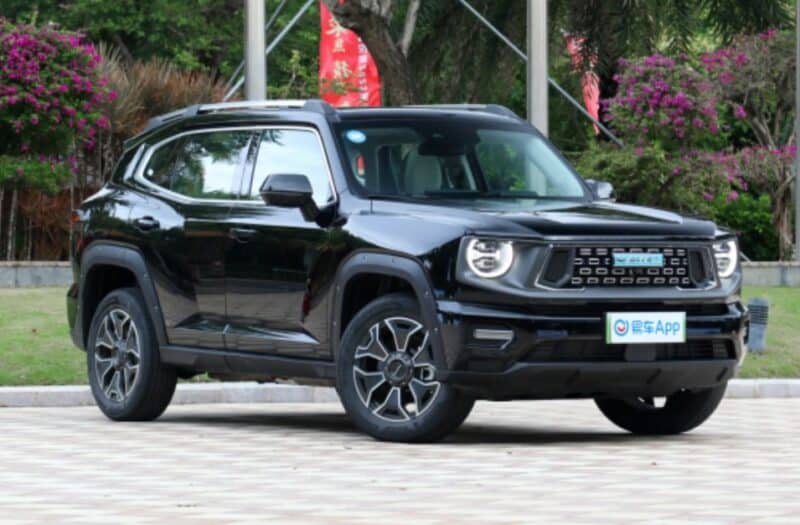 The PHEV version has the light blue Haval logo in the front grille to highlight its identity as a new energy vehicle.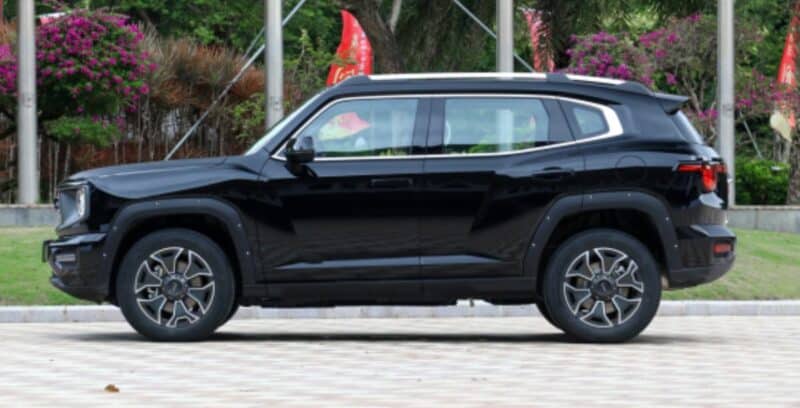 The size of the Second Generation Big Dog is 4705/1908/1780 mm and a wheelbase of 2810 mm. It has an approach angle of 24°, a departure angle of 30°, a longitudinal pass angle of 19°, and a minimum ground clearance of 200 mm.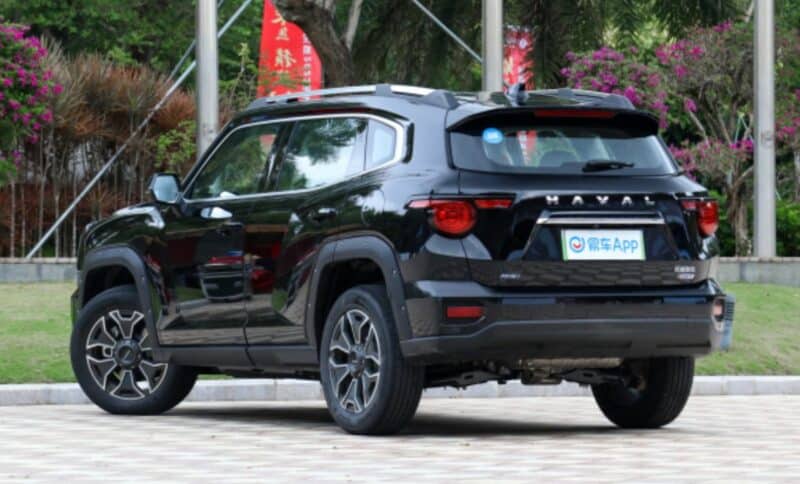 The semi-circular LED taillights are very recognizable with the Haval English brand logo being displayed in the middle of the rear.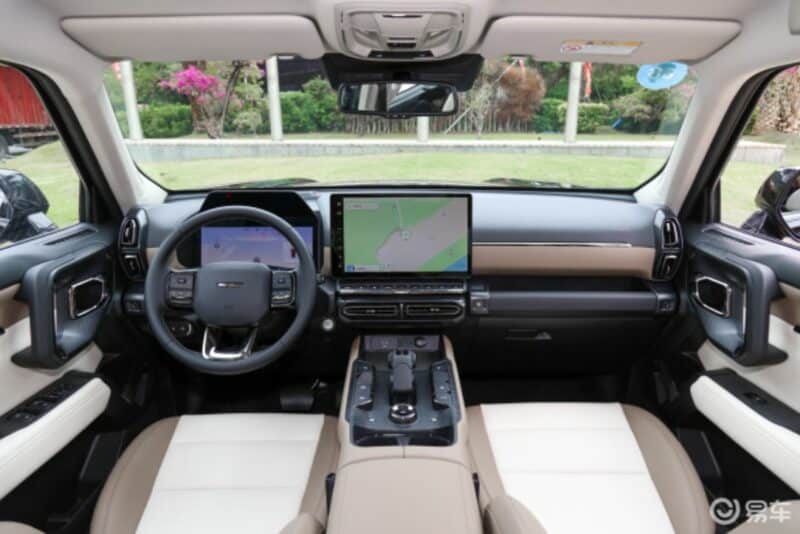 The interior comes standard with a 12.3-inch full LCS instrument panel, a 14.6-inch central control screen, front seat heating, adaptive cruise control, and 360° panoramic images. The high-end models offer front seat ventilation, a level 2 driving assistance system, a 9-inch HUD, and wireless fast charging.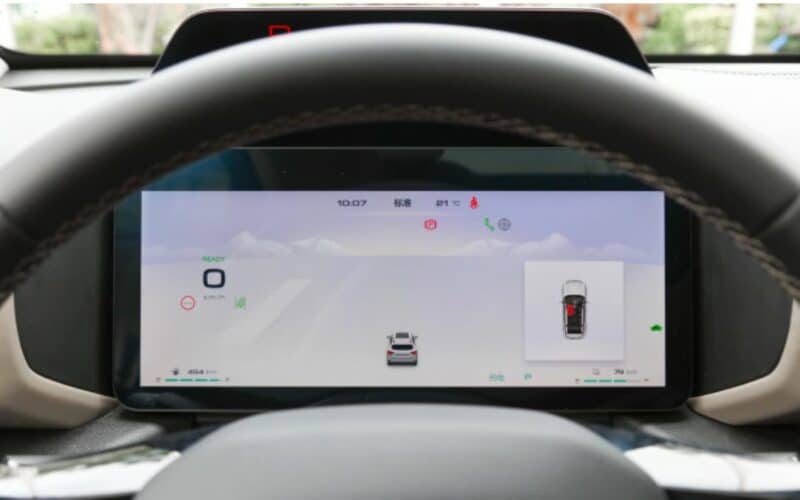 The car retains a large number of physical buttons under the central control screen and on the center console.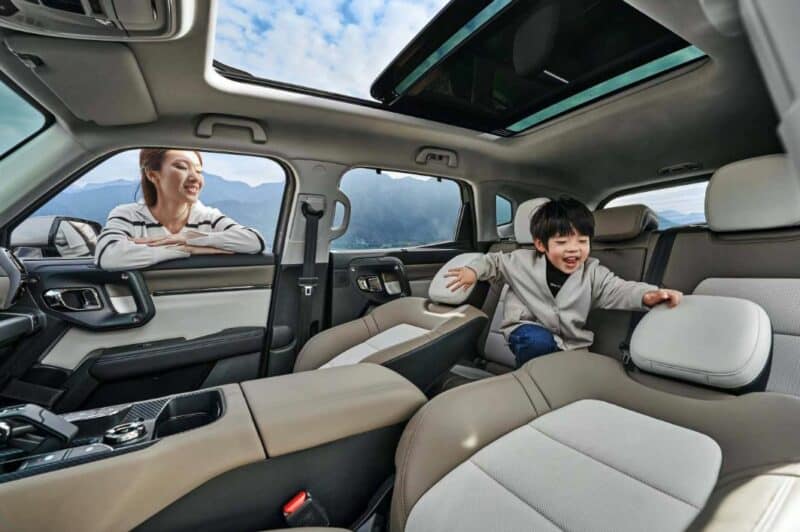 Haval claims that there are 35 storage spaces throughout the car.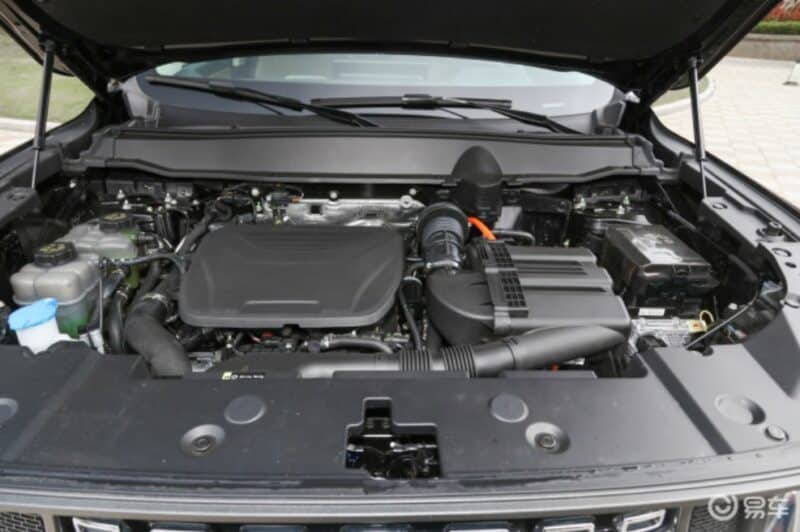 The PHEV version is powered by a 1.5T hybrid engine mated to a 2-speed DHT that outputs 240 kW and 530 Nm. It has a WLTC fuel consumption of 5.92L/100km and an NEDC comprehensive cruising range of more than 1000 km. The high-end model is equipped with a 19.27kWh ternary lithium battery, supports fast charging (only takes 22 minutes to achieve 20% – 80%), and has an NEDC pure electric cruising range of 105 km.
The gasoline-powered versions are each powered by a 1.5T and a 2.0T engine. The 1.5T engine is mated to a 7-speed DCT with a maximum power of 135 kW. The 2.0T engine is mated to a 9-speed DCT that outputs 175 kW and 385 Nm. Four-wheel drive is available.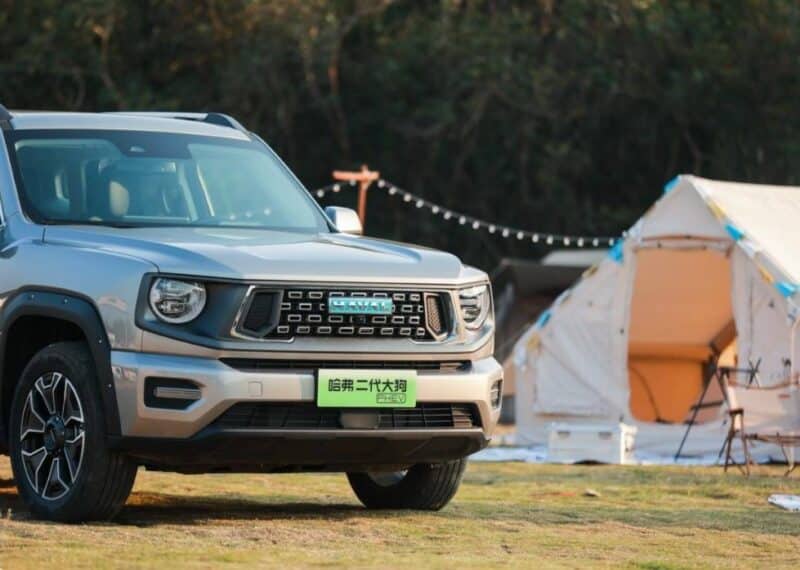 Lastly, the Haval Second Generation Big Dog is equipped with a 220V power source and a mosquito repellent lamp.