This is the Haval B07 PHEV SUV. The live car was recently exposed in China. It may be renamed to "Xiaolong (枭龙) MAX" and is expected to be launched later this year.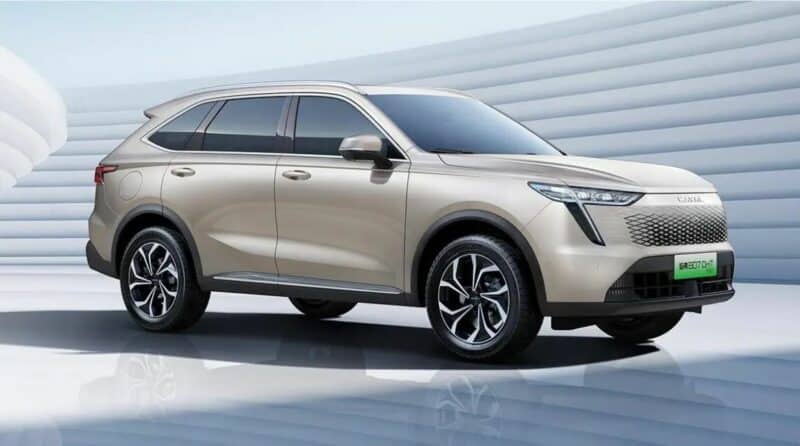 Earlier in February, Great Wall Motors released an official image of the Haval B07 with the slogan "new energy, new sequence, new members". The Haval B07 will be equipped with a DHT-PHEV plug-in hybrid system composed of an 85kW 1.5L engine or a 113kW 1.5T engine with an electric motor. Its ternary lithium battery packs will be available in 9.41kWh and 19.27kWh. The WLTC pure electric cruising range is 44km and 86km, respectively. Its fuel consumption is 5.6L/100km.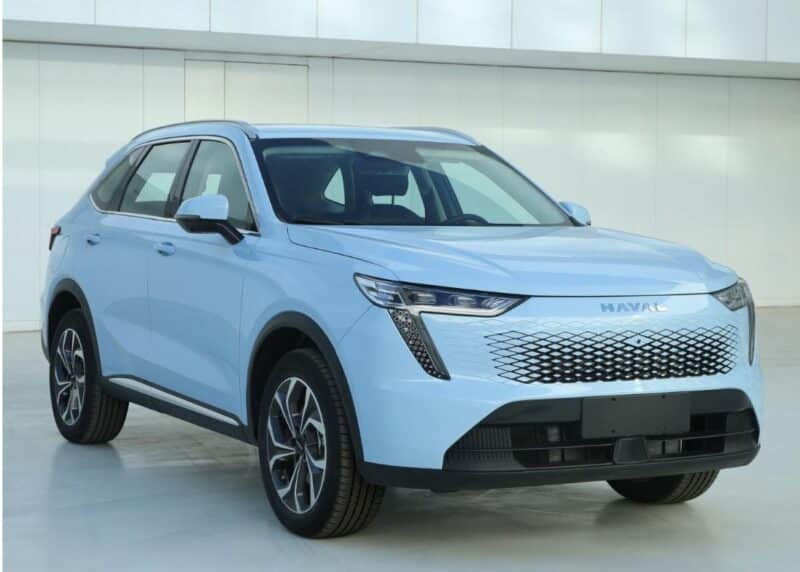 From the exposed image, the front face adopts a borderless grille design decorated with diamond-shaped grids that gradually phase out from bottom to top. The hood has sharp edges and corners. The HAVAL logo is located under the hood. To the right side of the vehicle license plate is the PHEV nameplate.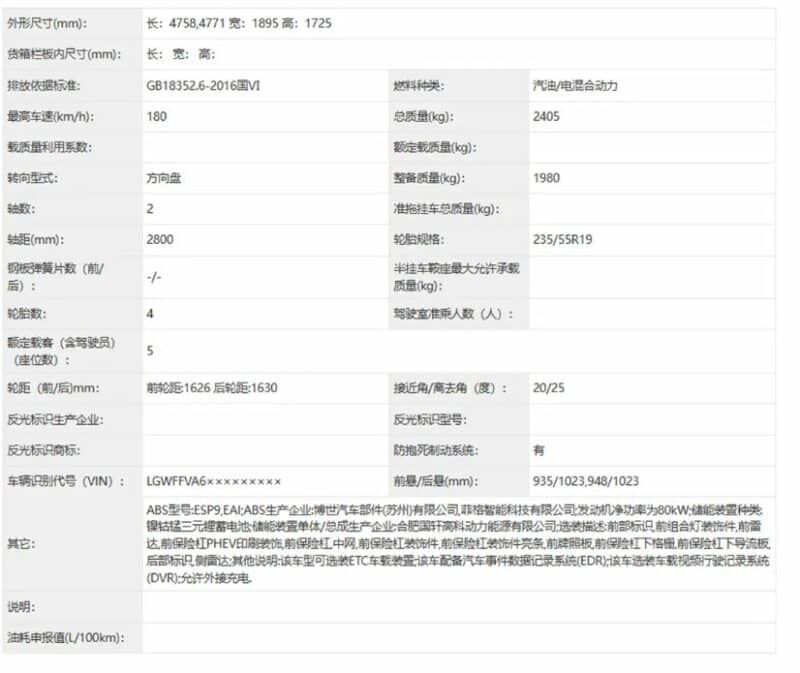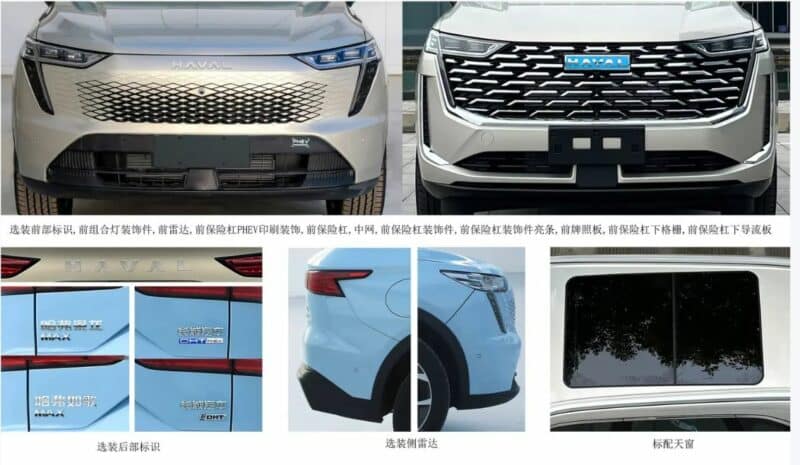 As a mid-size SUV, the dimensions of the Haval B07 are 4758(4771)/1895/1725mm with a wheelbase of 2800mm, according to the Chinese Ministry of Industry and Information Technology (MIIT). It runs on 235/55R19 tires and has a top speed of 180km/h. Additionally, according to previously exposed images shown above, the Haval B07 will have two front-face designs, side radars, and a panoramic sunroof.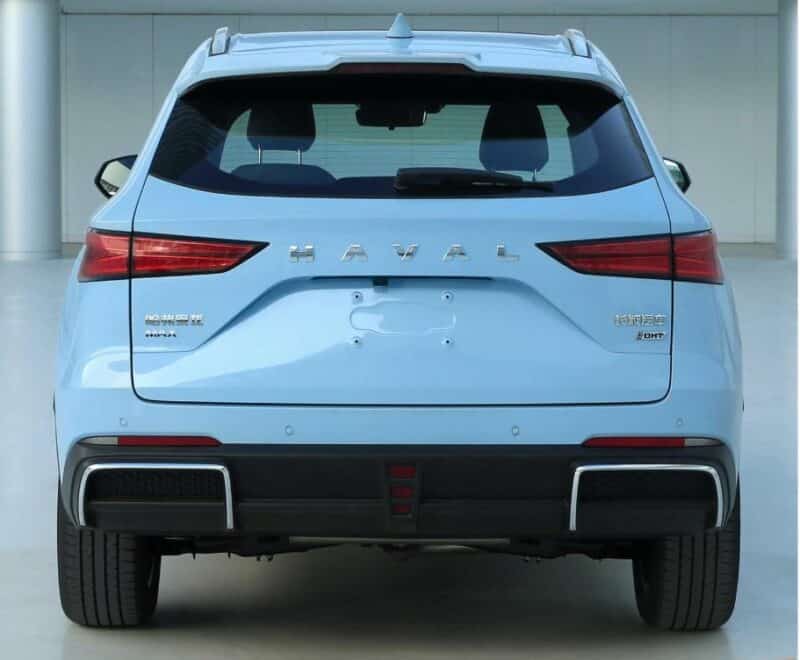 The rear has slender taillights, a roof spoiler, and exaggerated fake exhaust decorations on both sides of the lower bumper. The DHT logo is displayed at the lower right.
We'll continue to pay attention to new information about the car.