Beijing Auto Works (BAW) launched the 2023 model of Yuanbao electric city car. Originally, this car was called BAW S3. The car is priced at 29,700 RMB (4,300 USD). Surprisingly, BAW has the 2022 model of Yuanbao with a similar configuration but a much higher price of 36,900 RMB (5,300 USD), making the latest version 19% cheaper. The biggest difference is the 2023 model year Yuanbao has a smaller main screen.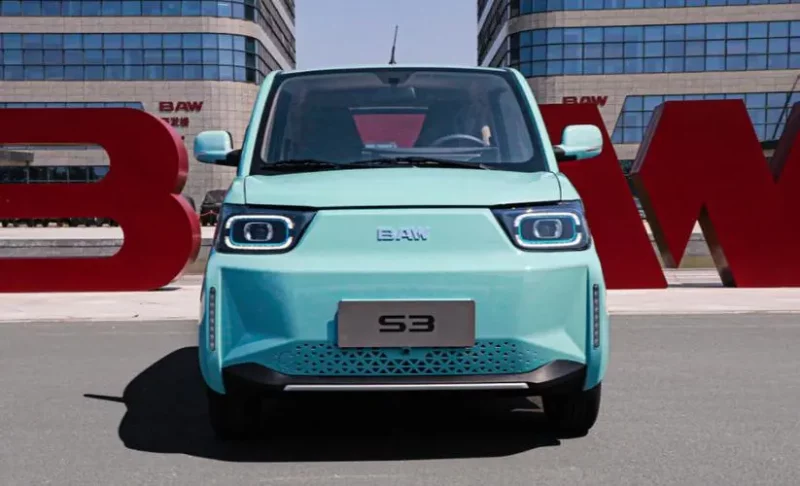 What's BAW?
BAW (Beijing Auto Works) is a stand-alone company that used to be a part of BAIC. It is well-known as a manufacturer of the iconic BJ212 SUV, developed in 1963/64. Nowadays, BAW has expanded into small EVs. It is also responsible for the manufacturing of Modern Auto cars in China.
Parameters for BAW Yuanbao
The new version of the BAW Yuanbao retains the same appearance as the model currently on sale. There are two rows and four seats in the car. It has a size of 3162/1498/1585 mm and a wheelbase of 2050 mm. It is available in four colors: pink, green, black, and white.
The Yuanbao EV has some basic features, including a low-speed pedestrian warning system, tire pressure monitoring, an ABS anti-lock braking system, and an EBD brake force distribution system. Its front suspension is also basic, with McPherson on the front axle, and dependent suspension on the rear.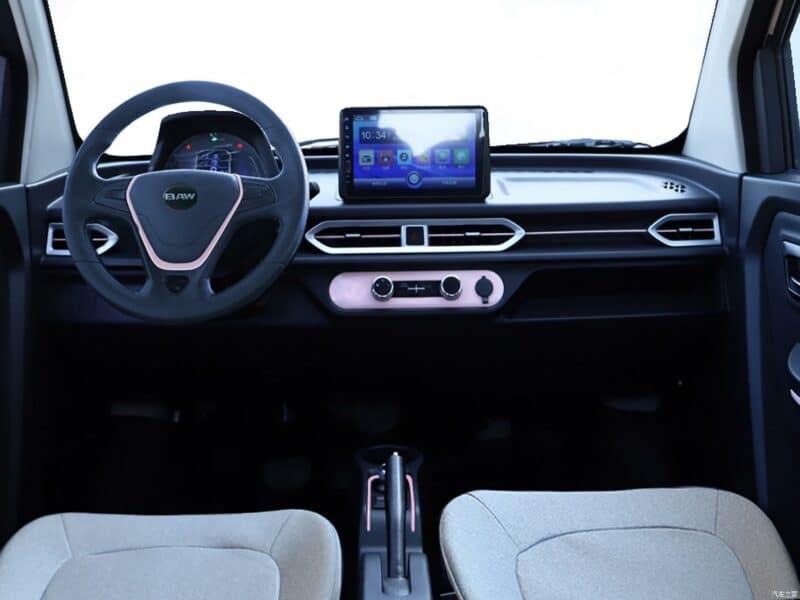 The 2023 Yuanbao uses a single rear motor with a maximum power output of 20 kW and a peak torque of 85 Nm. It is equipped with an LFP battery with a capacity of 9.6 kWh and a range of 120 km based on CLTC. The 2023 Yuanbao does not support fast charging and has a slow charging time of 6.5 hours.
BAW Yuanbao is targeting the city car market in China, where it competes with other small electric vehicles like SGMW's Wuling Hong Guang Mini EV and Geely's Panda Mini EV. These vehicles have proven very popular in China, with the Wuling Hongguang Mini EV selling over 400,000 units in 2022, accounting for more than 40% of the city car market.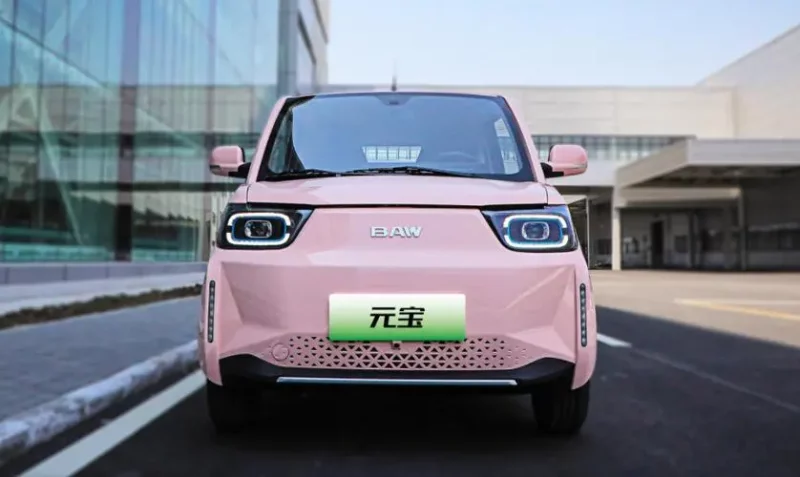 Editor's Comment
Chinese car companies are launching more and more city cars. The competition in this field is also becoming increasingly fierce, and with the large-scale price war in the Chinese automotive market, most EV manufacturers have fallen into losses. Therefore, the price of the 2023 BAW Yuanbao is reduced by about 1,000 USD compared to the 2022 model.