This is the GAC Trumpchi E9, the brand's latest PHEV MPV model, and is expected to officially unveil and start pre-sale at the Shanghai Auto Show on April 18.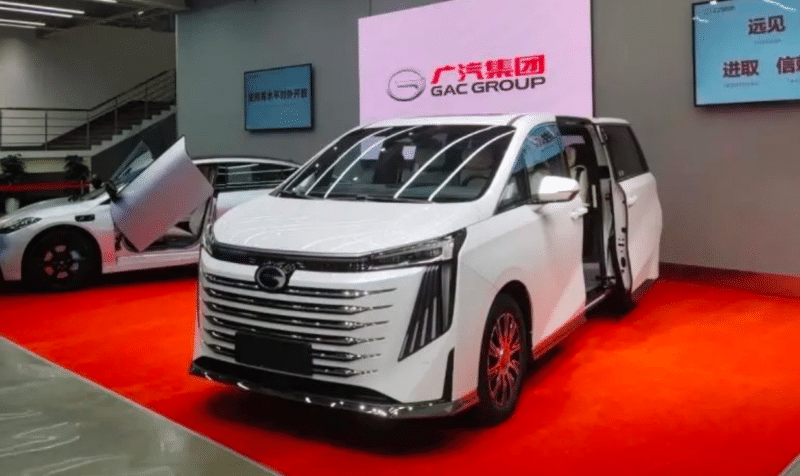 The specific body size of the GAC Trumpchi E9 is not yet known, but it is expected to be around the same size as that of the GAC Trumpchi M8 Grandmaster version of 5212/1893/1823mm and a 3070mm wheelbase. In terms of appearance, GAC Trumpchi E9 creates a visual effect of a suspended roof by blackening its B, C, and D pillars. It also comes with privacy windows and side sliding doors.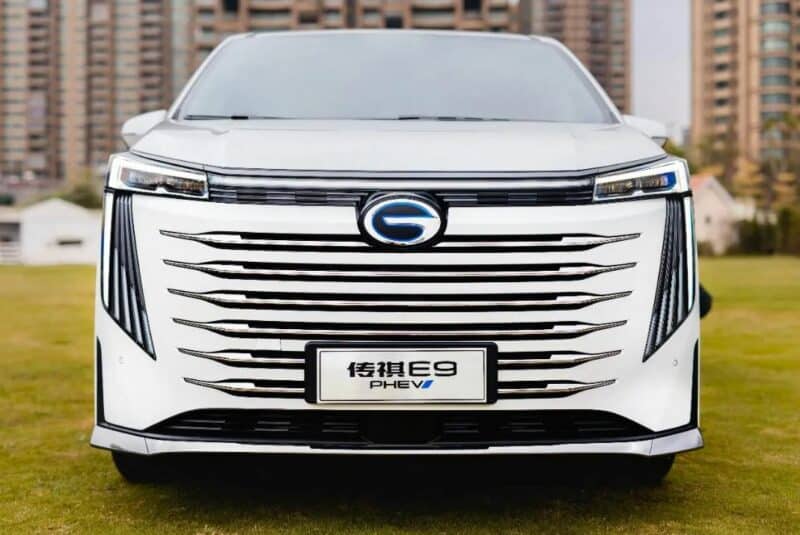 Coming to the front, it is highly recognizable with a large front grille supplemented by three-dimensional chrome strip elements and matched with L-shaped headlights on both sides.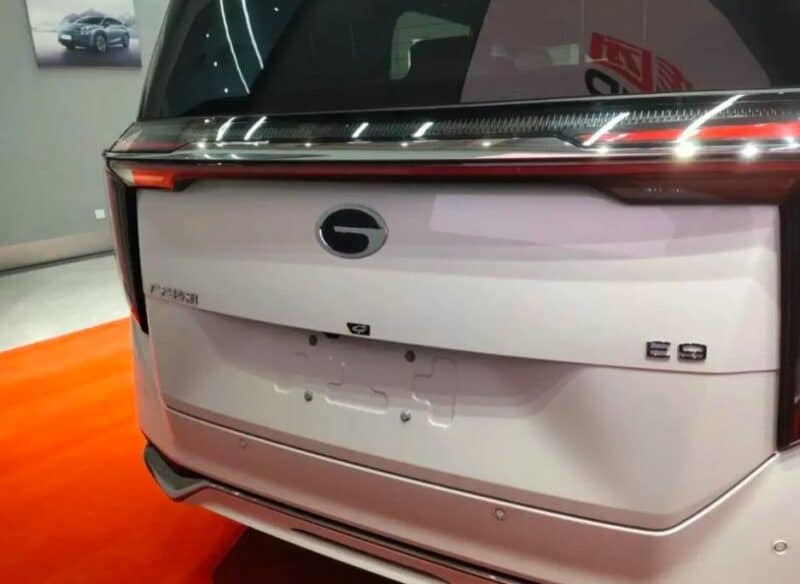 The rear displayed its E9 logo.
Furthermore, power will come from a plug-in hybrid system based on the 2.0TM engine developed by GAC, but the specific power parameters are still unknown. The battery will come from GAC's latest internally developed ternary lithium 'magazine battery' 2.0. The WLTC pure electric cruising range will exceed 100 km and the comprehensive cruising range will exceed 1,000 km under full fuel and full charge. Its WLTC and NEDC fuel consumptions are 6.05L/100km and 5.8L/100km, respectively.

GAC claims that the magazine battery would not ignite even after shooting the full pack of fully charged batteries from a 15 m distance range.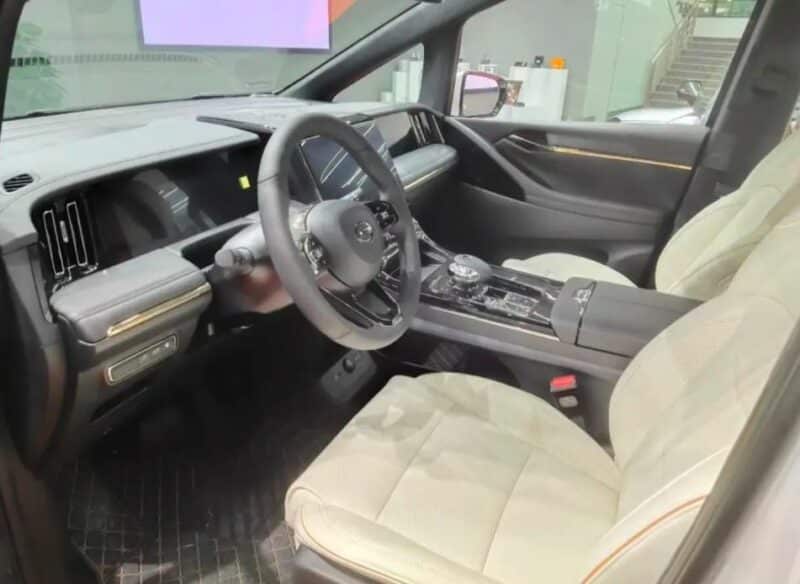 The interior has a large central control screen connected to a long center console. In addition, golden decorative strips are added to the center console and door trims.