Global electric vehicle (EV) battery load has reached 133.0GWh in the first quarter of 2023, according to the South Korean market research institute SNE Research. This represents a year-on-year increase of 38.6%, although the growth rate has slowed down slightly compared to last year. CATL delivered 46.6 GWh batteries, ranking first, followed by BYD with 21.5 GWh and LG with 19.3 GWh.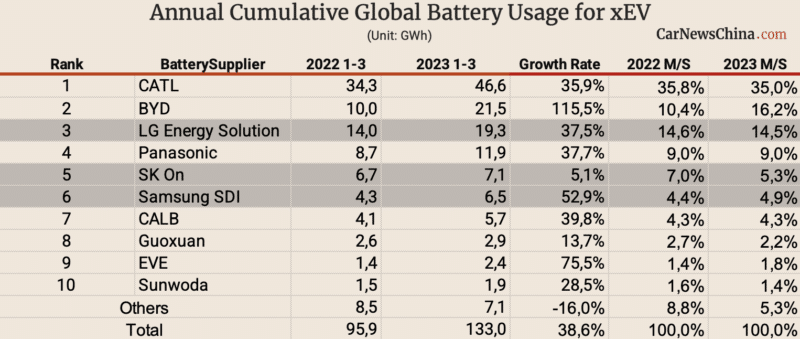 CATL's battery capacity has increased by 35%, continuing to be the first. BYD grew by 115% to reach 21.5 GWh in installed capacity, ranking second, thanks to its price advantage and self-contained supply chain management.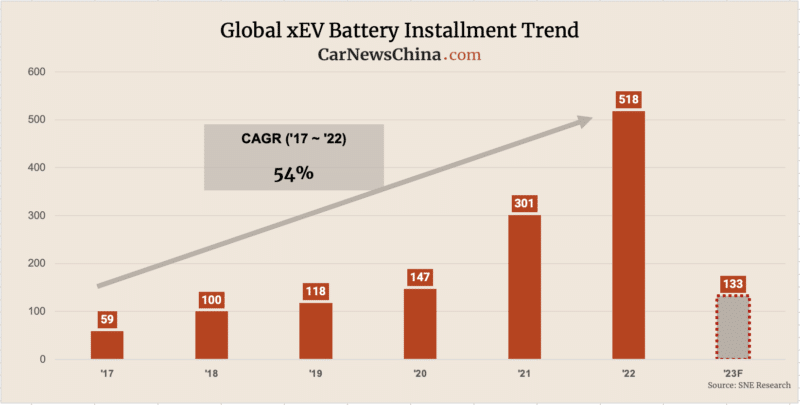 China accounted for more than 60% of power batteries worldwide, with CATL and BYD alone taking up more than half of the market share. Six of the top 10 companies are from China, highlighting the country's significant role in this industry.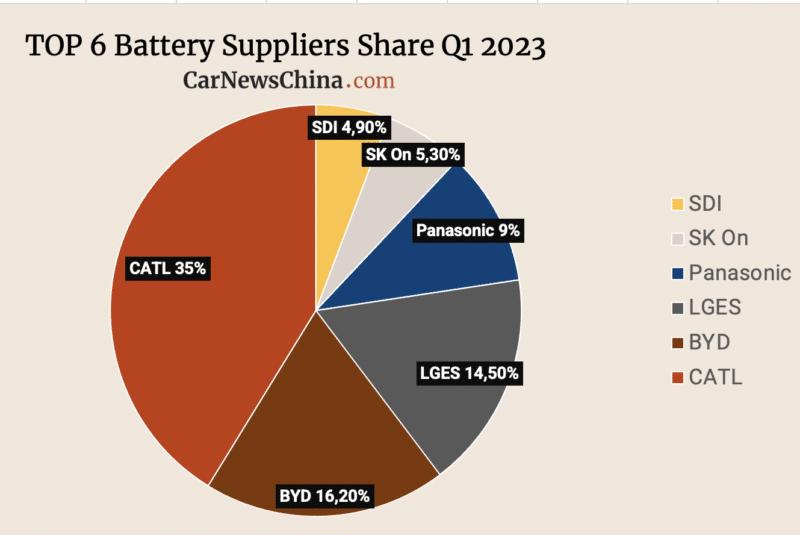 The market share of the three South Korean battery manufacturers (Samsung SDI, LG, and SK) is 24.7%, which is 1.3 percentage points lower than the same period last year but is on the rise overall. LG Energy Solutions ranked third with 37.5% year-on-year growth, while SK Innovation ranked fifth with a year-on-year increase of 5.1%. Samsung SDI ranked sixth with 52.9% year-on-year growth.
Panasonic was the only Japanese battery manufacturer in the top 10, with an output of 11.9 GWh, up 37.5% year-on-year. As one of Tesla's leading battery suppliers, Panasonic's batteries are primarily installed in Tesla models sold in the North American market.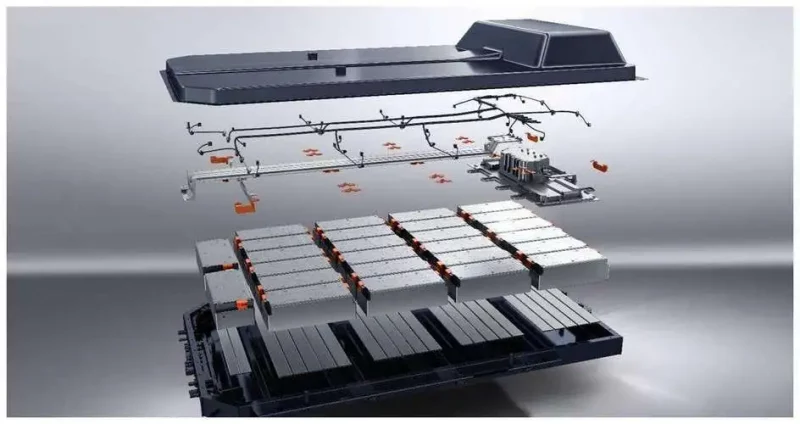 Moreover, the power battery market share is being concentrated in the headquarters. The number of power battery installations in the top 10 companies decreased from 8.5 GWh in Q1 in 2022 to 7.1 GWh, a 16% decrease, while the overall market grew by 38%. This reduced the total market share of the top 10 companies from 8.8% to 5.3%. This trend indicates that although the global EV battery market is growing, the competition among power battery manufacturers is becoming more intense.
Editor's Comment
The global power battery market will expand as EV sales continue to grow. The most crucial variable now is whether US subsidies and support for related industries can boost the development of the US EV and battery industries. This will have a profound impact on the global market structure. Chinese companies have lower costs, and the United States provides policy support for local businesses. It poses a significant challenge for Japanese and Korean companies.
Source: SNE Research; iTHome