This is the 2023 BYD Song Pro DM-i official image released by the carmaker, also known as the Champion Edition. Compared with the current 2022 model, the biggest highlight is the front-face design. Online rumors indicated that the first batch of the new model has already arrived at dealerships and may launch on May 6 with a starting price of around 130,000 RMB (18,800 USD).
BYD labels its new hybrid cars with a DM-i tag. DM-i is also the name of the hybrid power system. DM stands for dual motor.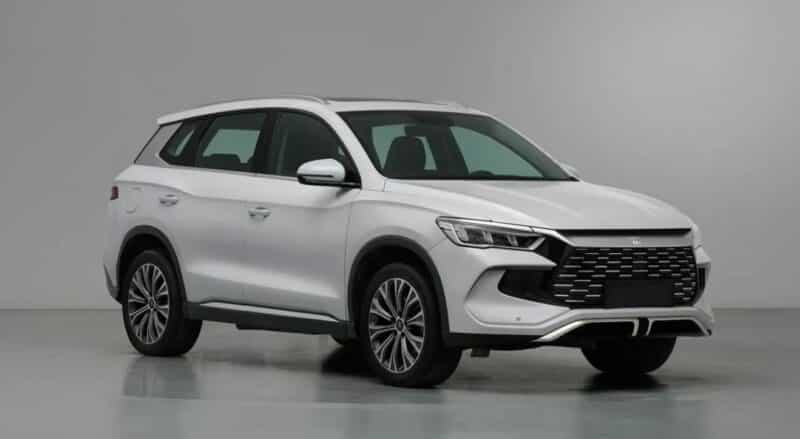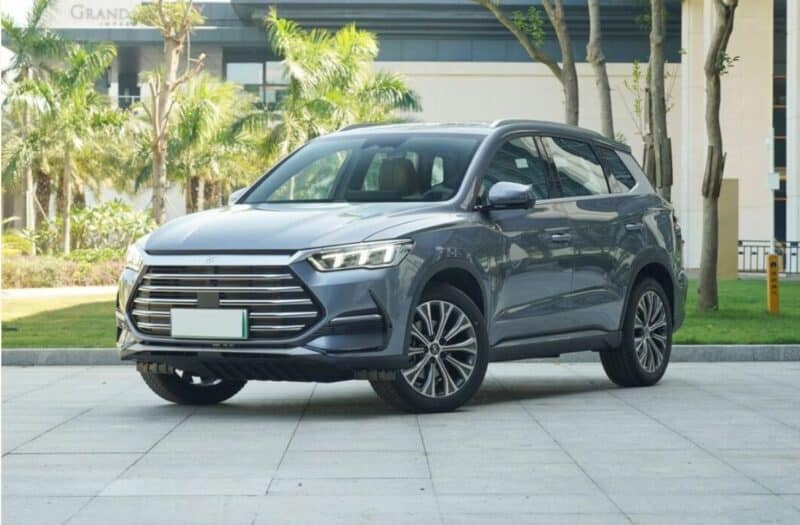 As a compact SUV, the size of the Song Pro DM-i is 4738/1860/1710mm with a 2712mm wheelbase, 88mm longer and 10mm wider than the 2022 model. According to the declaration picture on the Chinese MIIT website, the front grille interior decoration of the 2023 BYD Song Pro DM-i is upgraded to a chrome-plated dotted matrix layout. A matte chrome-plated trim strip remains to connect the headlights on both sides, which is highly recognizable. Additionally, the air intake grilles on both sides are now more aggressive, surrounding the center front grille, further enhancing the sporty atmosphere. BYD also launched a new mountain blue color for the exterior.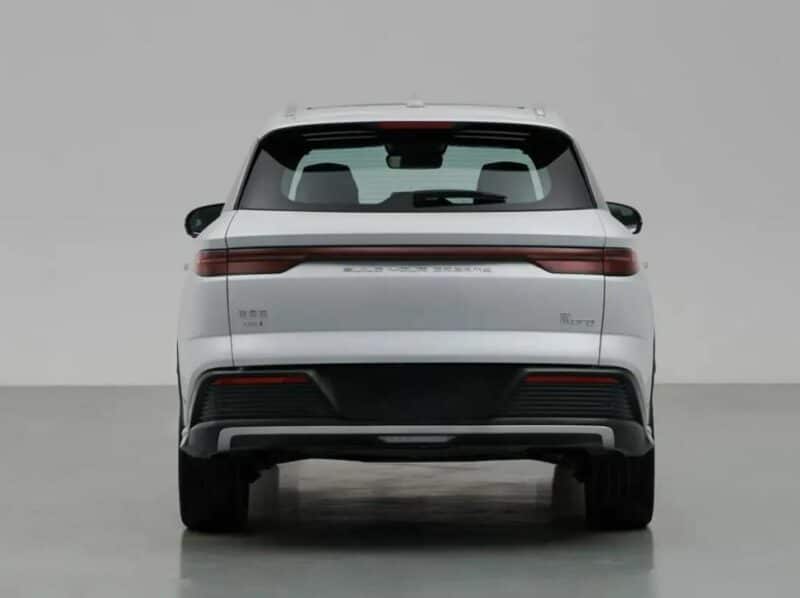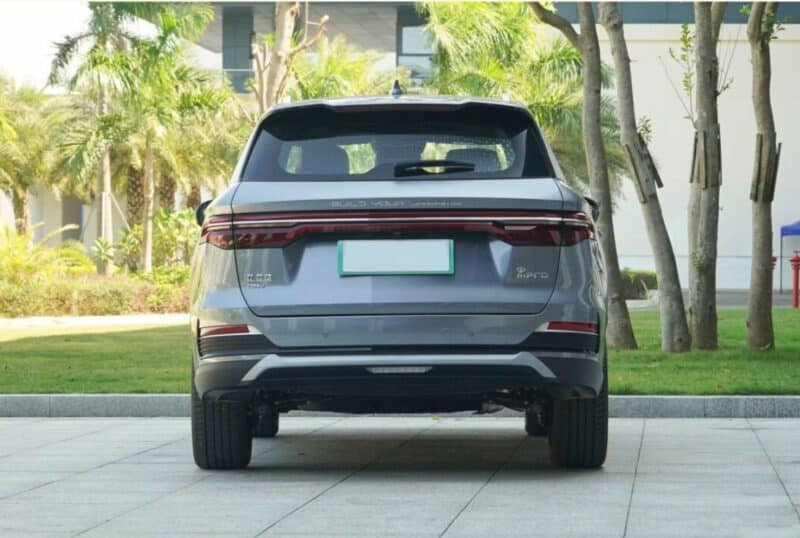 The 2023 model's power system will have a 1.5L four-cylinder naturally aspirate plug-in hybrid engine produced by BYD that outputs 81 kW and a drive motor that outputs 145 kW. The battery specification has not been announced. For reference, the 2022 model is equipped with two kinds of lithium iron phosphate Blade batteries with capacities of 8.32 kWh and 18.32 kWh, which corresponds to a pure electric cruising range of 51 km and 110 km, respectively.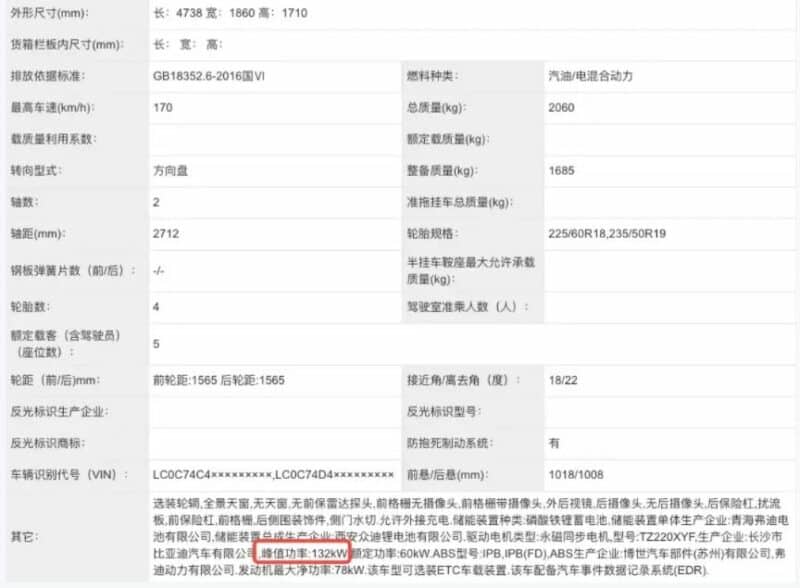 We'll watch for more info, stay tuned!