This is the Galaxy L6 plug-in hybrid sedan spotted on the Chinese streets without camo. The Galaxy L6 is positioned as a hybrid sedan and will compete with the BYD Qin Plus DM-i.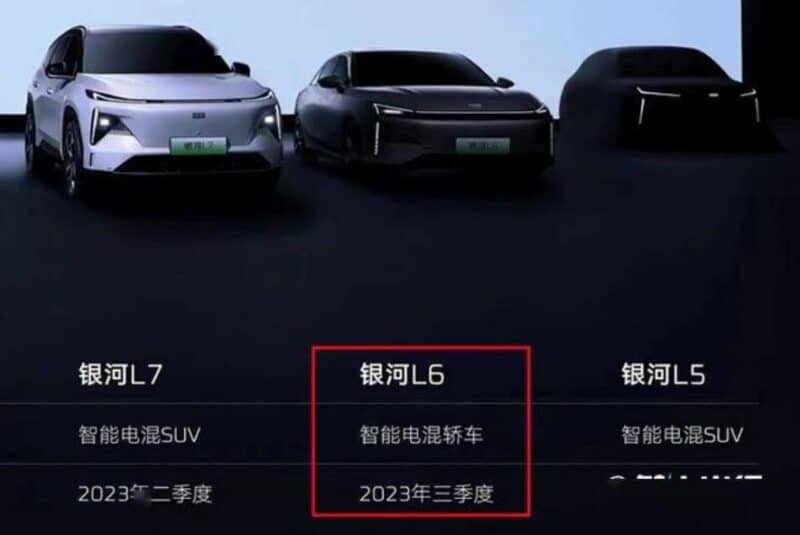 Galaxy (银河) is Geely's new NEV (New Energy Vehicle) brand, producing both electric and plug-in hybrid vehicles in the mid-to-high-end market segment. Galaxy will launch seven products within the next two years all built on Geely's smart electric architecture, in which the first four will belong to the hybrid L series including the Galaxy L7 SUV, Galaxy L6 sedan, and Galaxy L5 SUV. The Galaxy L6 will be launched in Q3 this year. The other three models belong to the pure electric E series, and the first pure electric vehicle called the E8 will launch in the fourth quarter of this year.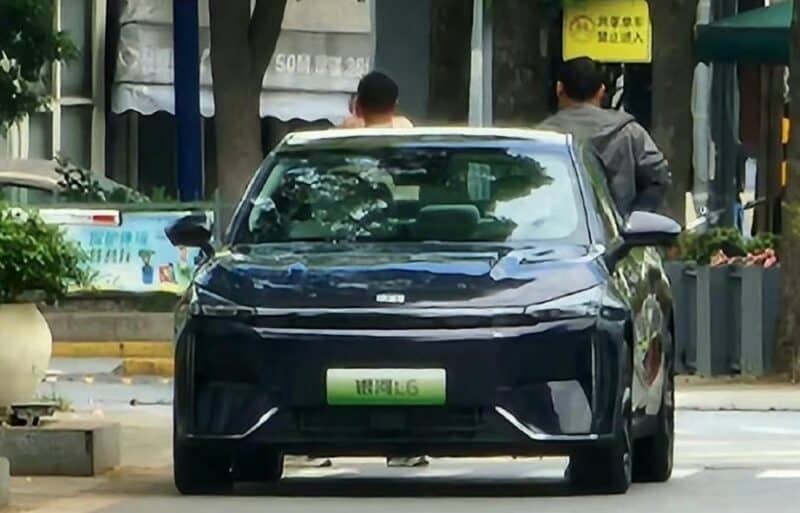 In terms of appearance, the front face of the Galaxy L6 adopts a closed design with sharp and slender headlights. The air intake grille is located at the bottom of the front face.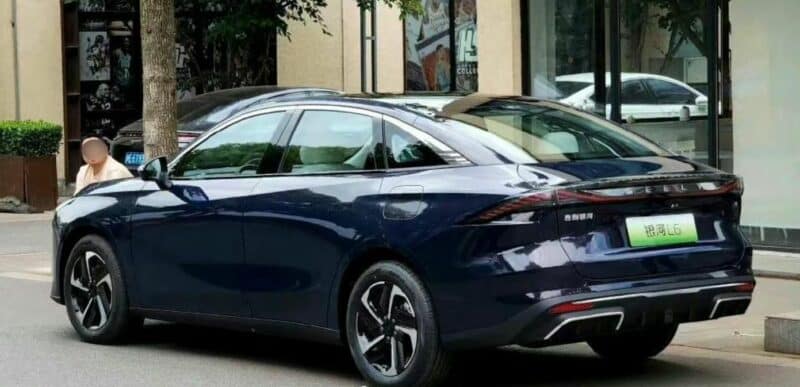 From the side, the notable design elements are the hidden door handles and chrome-plated strips around the window edges. The rear adopts a slip-back design.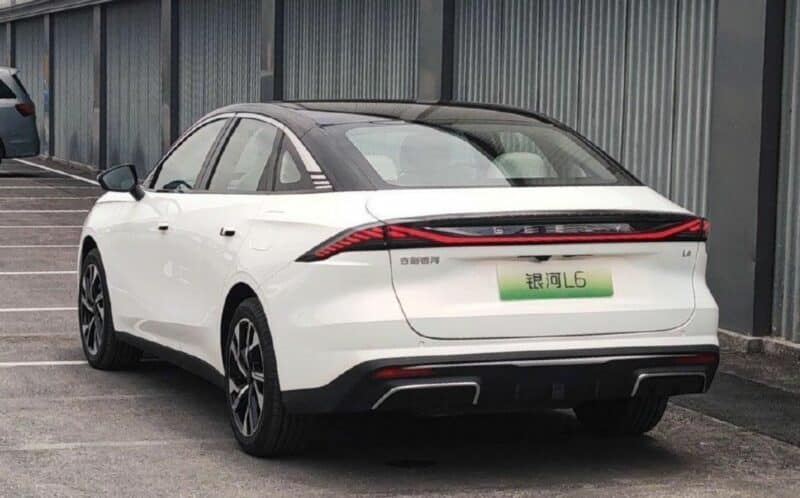 Same to the powertrain of the Galaxy L7, the powertrain of the Galaxy L6 is expected to be the NordThor Hybrid 8848, which is equipped with a 1.5L turbocharged petrol engine, a 3-speed DHT, and a P1+P2 dual-motor electric drive with a combined power of 287 kW. The combined power of the super performance version will reach 488 kW. Geely claimed that the NordThor Hybrid 8848 is directly targeting BYD's DM hybrid technology with an engine thermal efficiency of 44.26%.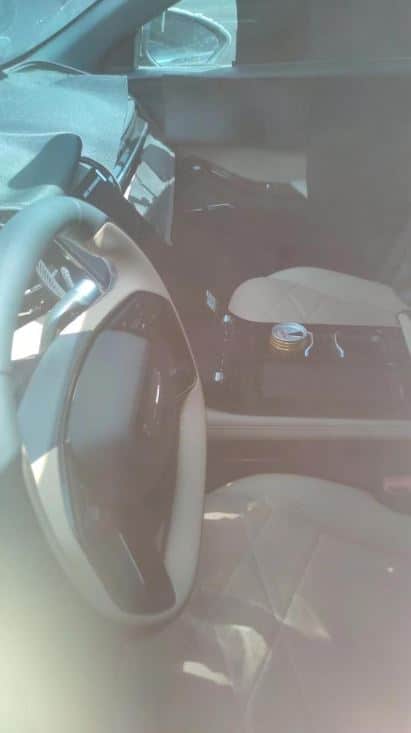 The interior adopts a dual-color design in beige and black. It is equipped with a large vertical central control screen and a four-spoke flat-bottom steering wheel. The center console has three storage compartments. The car operating system is expected to be Geely Galaxy Air OS.
We'll continue to follow for more info closely about the car, stay tuned!