Chinese new energy vehicle manufacturer BYD joined forces with Spanish bus manufacturer Castrosua to unveil a customized 12-meter electric bus. The bus was officially launched and debuted in Spain on May 29th during a press conference in Santiago. This collaboration stems from the strategic partnership between BYD and Castrosua in September 2022.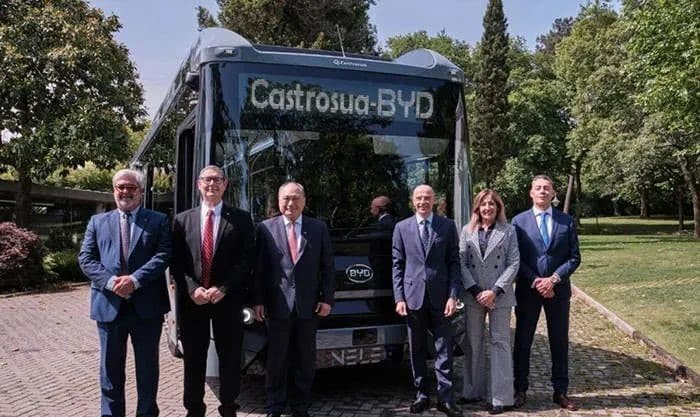 According to official sources, the pure electric bus incorporates BYD's core technologies, including batteries, motors, and electronic control systems. With a seating capacity of over 90 passengers, the bus boasts an impressive range of over 450 kilometers. It features BYD's battery thermal management system, lithium iron phosphate battery technology, a six-in-one motor system, and NELEC body construction.
According to known sources, BYD currently has bus services in European countries such as the UK, Italy, France, Norway, Portugal, Spain, Sweden, Denmark, etc.
BYD has an extensive lineup of pure electric city buses, ranging from 6 to 27 meters, offering various configuration options. BYD's new energy public transportation products, exceptionally pure electric buses, have gained traction in more than 300 cities across over 50 countries and regions spanning six continents worldwide.
In another noteworthy development, Japan's Kanto Railway Company is set to introduce two BYD "K8" pure electric buses on June 1st. These buses boast a maximum range of 300 kilometers, a maximum rated passenger capacity of 92 individuals, a maximum output torque of 860N · m, and a maximum power of 200kW.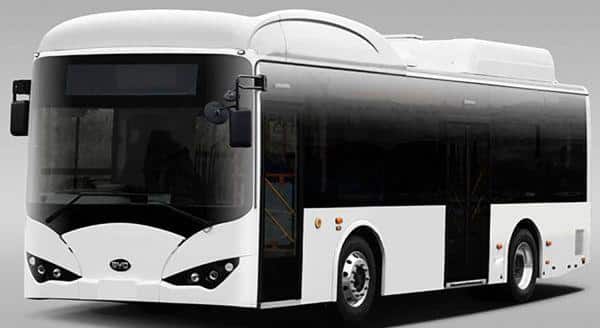 Additionally, on May 29th, Indonesia's largest taxi operator, Bluebird, announced that it would purchase approximately 400 EVs from BYD this year.
In 2022, BYD sold 6,115 electric buses and other commercial vehicles worldwide.
Editor's Comment
Unlike BYD's passenger cars, almost all of BYD's passenger cars are manufactured in China. BYD has many bus production bases and production partners worldwide. Therefore, BYD uses its bus business to promote its passenger car business through channels in various countries.