The Tiggo 9 is flagship SUV in the Chery model line. It was recently launched in China with a 7-seat layout, a 4820-mm body length, 261 hp and a starting price of 152,900 yuan (21,500 USD). Now, a few Tiggo 9 SUVs reached Luxembourg to test the soil. This SUV can possibly launch here and in some other European markets, but under another name. Let's get to the details about Chery's business in the European market.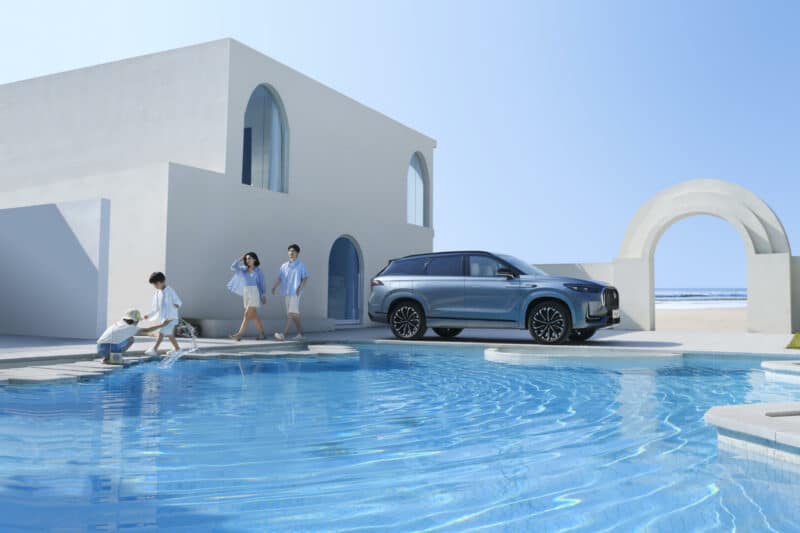 First, we will briefly remind you of some facts about the Chery Tiggo 9. As mentioned, it is a flagship SUV with dimensions of 4820/1930/1699 mm and a wheelbase of 2820 mm. It stands on the M3X Mars 2.0 (also known as T2X) platform that also underpins Exeed Yaoguang (RX) and Exeed Lanyue (VX). Under the hood, the Tiggo 9 has a 2-liter turbocharged four-cylinder petrol-powered ICE for 261 hp and 400 Nm. In the front-wheel drive modification of the Tiggo 9, this engine works in pair with a 7DCT. And the 4WD version got Aisin 8AT gearbox. As for the price range of the Tiggo 9, it is 152,900 – 203,900 yuan (21,500 – 28,800 USD).
Chery Tiggo 9 in Luxembourg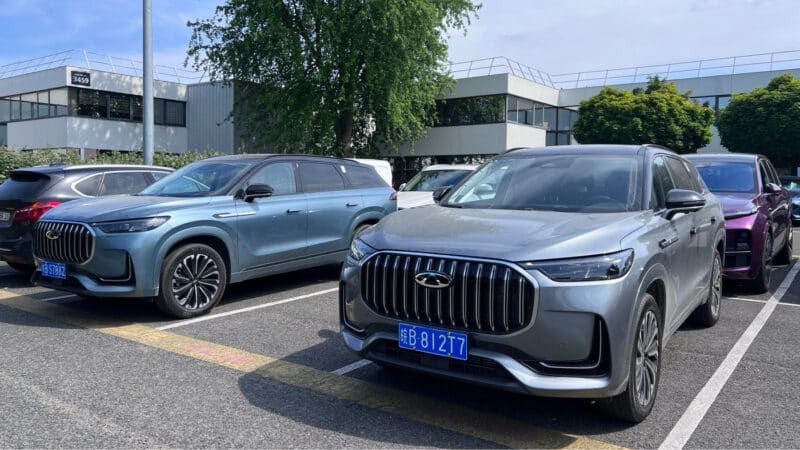 On June 10, a pair of Chery Tiggo 9 SUVs have reached Luxembourg. They were shipped from China via air delivery. This information was shared by the social media account of the Shangdong Deman Outu Automobile Co., Ltd. This company focuses on importing Abarth and Morgan vehicles in China. However, it looks like they also help to export some vehicles to Europe. For an example, they have recently shared that the first Li Auto L8 EREV crossover was privately imported in Luxembourg.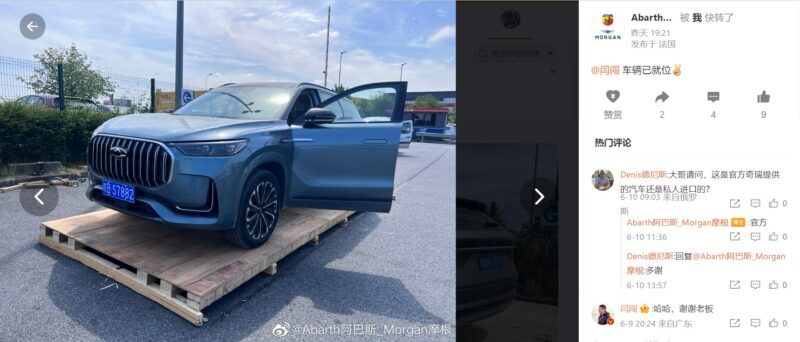 And now, they have shared that two models of Chery Tiggo 9 have also arrived in Luxembourg. They have answered to our question, stating that these vehicles were brought here for Chery needs. So, it looks like Chery tests the Luxembourg car market and local roads. Another argument for this is the inscription "Tiggo 9" on the rear end of this SUV made in the English language. The version for the domestic market privately imported in Luxembourg would have used the Chinese inscription "瑞虎9".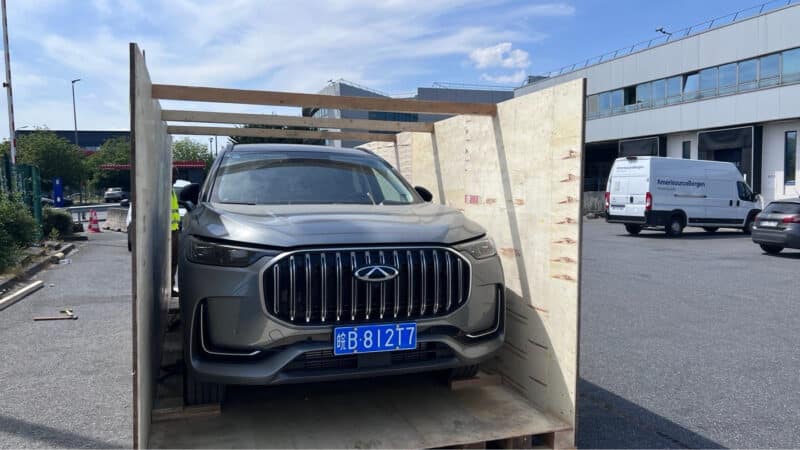 Chery hasn't officially hit the Luxembourg market yet. But it has the Facebook profile called Chery Luxembourg. So, it looks like Chery is considering a possible launch in this market. Anyway, it looks like the Chery Tiggo 9 will be sold here under another name. And it will be "Jaecoo 9".
Why will Chery Tiggo 9 get another name in Europe?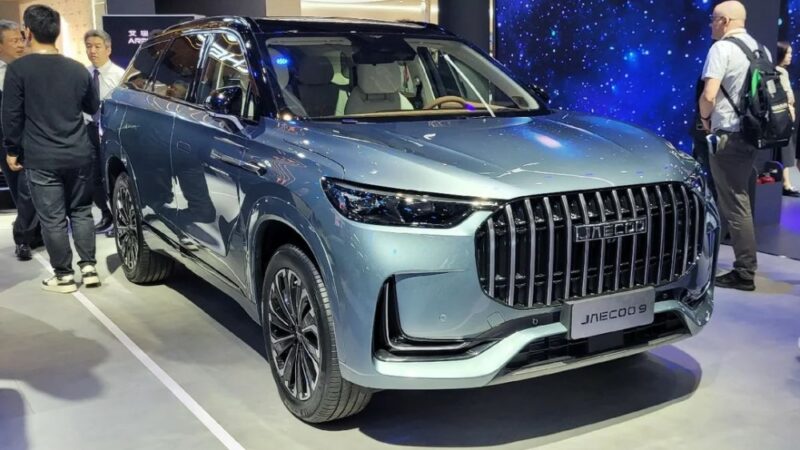 The thing is Chery developed two independent brands that are dedicated especially for the overseas markets. Their official launch happened on April 18 at the 20th Shanghai Auto Show. These two brands are Omoda and Jaecoo. In fact, the Omoda brand already sells its vehicles in Russia, Mexico and some other countries. This brand is aimed at young audience. As for Jaecoo, it is a totally new brand that stands above Omoda. Its model line will comprise two vehicles at the first stage: Jaecoo 7 (Chery TJ-1) and Jaecoo 9.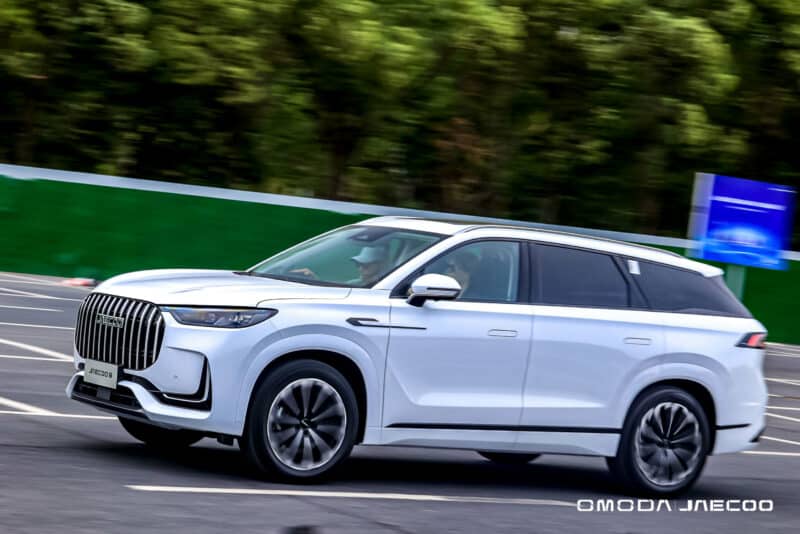 The thing is, the Jaecoo 9 is a rebadged model of the Chery Tiggo 9 SUV. It has the same appearance, dimensions, power output, and interior. It will become the Jaecoo's flagship in the overseas markets. So, in case the Tiggo 9 will hit the Luxemburg market, it will be possibly called "Jaecoo 9".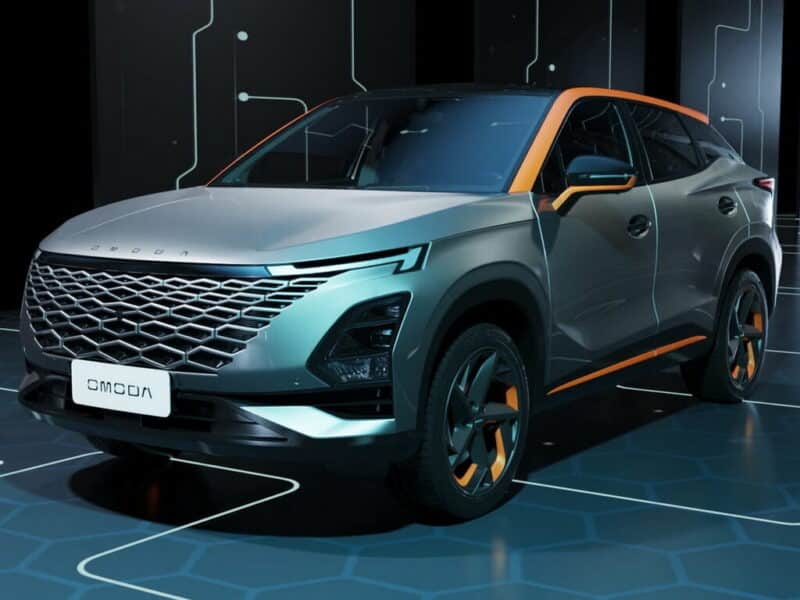 Speaking about Omoda & Jaecoo brands in Europe, they are currently in the first stages of development. We know that these brands are already working in Italy, Spain and Germany. In Spain, they are currently choosing the local distributor. According to some internal sources, AutoGEX Group can possibly become the Omoda & Jaecoo distributor in Spain. We will monitor the Chery Group's plans in Europe, so stay tuned!
Source: Weibo, Omoda Global, Chery Luxembourg Facebook