This is IM Motors' upcoming pure electric coupe SUV called LS6. Its information was found in the declaration catalogs of the Chinese Ministry of Industry and Information Technology (MIIT). It is expected to launch in the third quarter of this year. IM Motors is a joint venture between SAIC, Zhangjiang Hi-Tech, and Alibaba.
IM LS6 offers two powertrain configurations, both are equipped with a four-wheel drive system consisting of dual motors. The maximum power of the front and rear motors of the low-power version is 170 kW and 304 kW, respectively; while the maximum power of the front and rear motors of the high-power version is 200 kW and 379 kW, respectively. The combined power of the high-power version is larger than that of the Tesla Model Y. For reference, Tesla Model Y has a combined power of 357 kW.
In addition, the battery uses a ternary lithium battery from CATL. IM LS6 is also equipped with an 800V fast-charging system.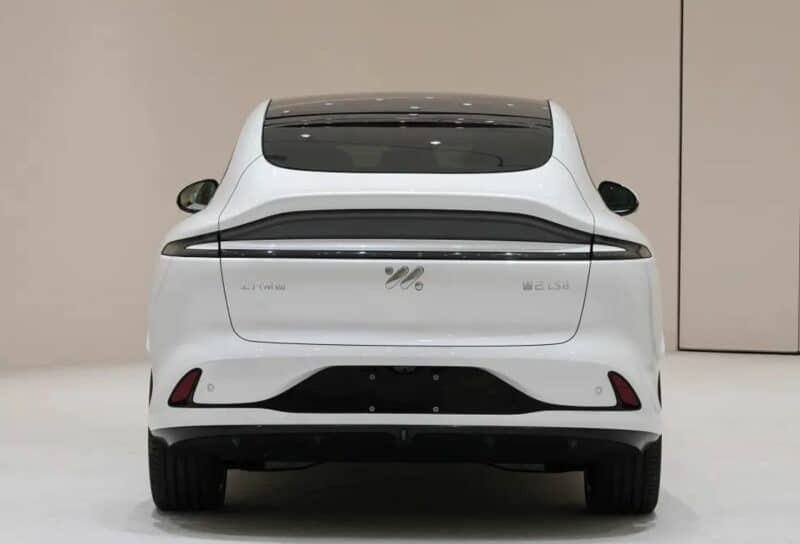 Positioned as a coupe SUV, the size of the IM LS6 is 4904/1988/1669mm, and the wheelbase is 2950mm, larger than that of the NIO ES6. For reference, NIO ES6's dimensions are 4854/1995/1703mm, and the wheelbase is 2915mm.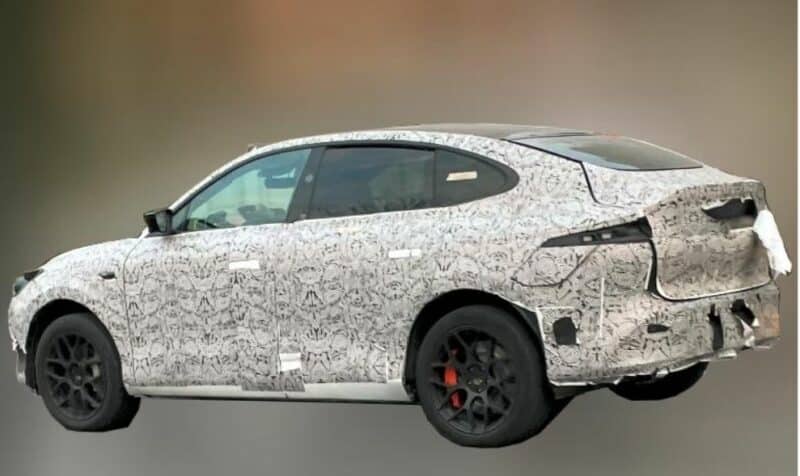 In terms of appearance, the rear adopts a through-type taillight design. Other details include the hidden door handles and cameras on the B-pillar to increase blindspot coverage.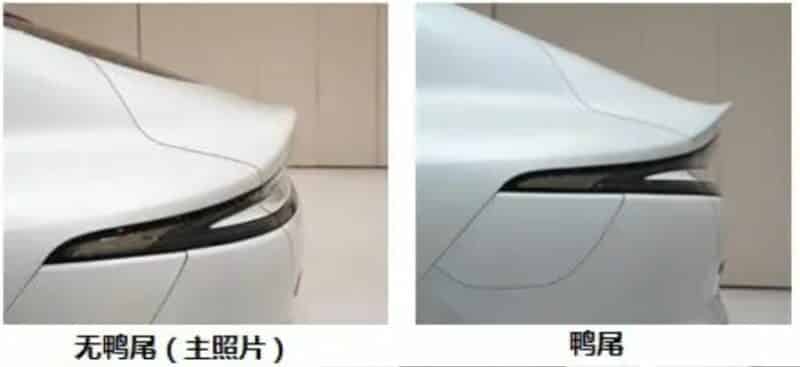 The tail has an upturned duck tail.

The car comes with optional lidars on top of the front windshield.


IM LS6 offers a variety of petal-shaped rim and caliper colors.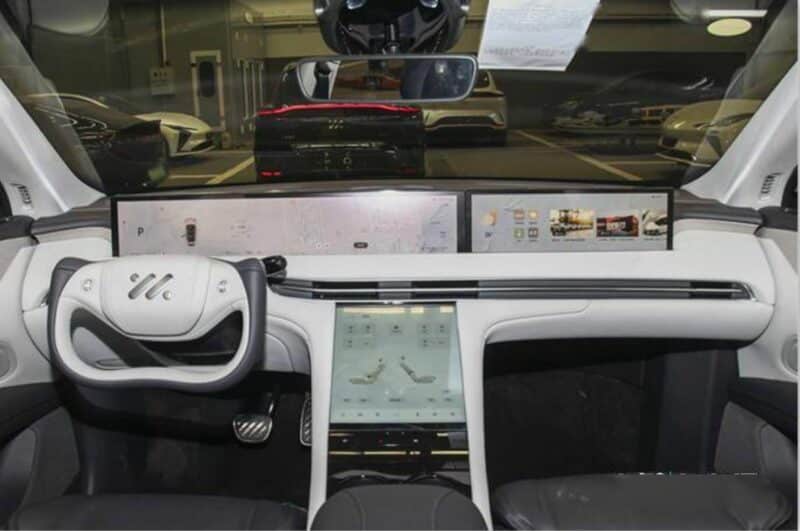 From the previously exposed spy photos, IM LS6 is equipped with a half steering wheel. The center console area supports mobile phone wireless charging and has two cup holders. In terms of safety, IM LS6 comes with SAIC's self-developed full-stack 3.0 smart car solution, which can reduce the number of controllers in the car by half and the wiring harness by one-third, according to SAIC.
Source: Chinese MIIT, YiChe, Car Metaverse