On June 20, the 2024 Aion V Plus electric SUV was officially launched at 159,900 to 232,900 yuan (22,200 to 32,400 USD). Aion is an EV brand under the GAC Group. The new car retains the previous model's overall design but features slight configuration upgrades. The series now utilizes a 180 kW (241 hp) electric drive.

Regarding the interior, the new AION V Plus maintains the previous model's design while receiving enhancements in details and configuration. A new beige interior theme has been introduced, replacing the previous "orange-gray mirage." The instrumentation and central control areas have been optimized, and the audio system has been upgraded with Premium HIFI speakers.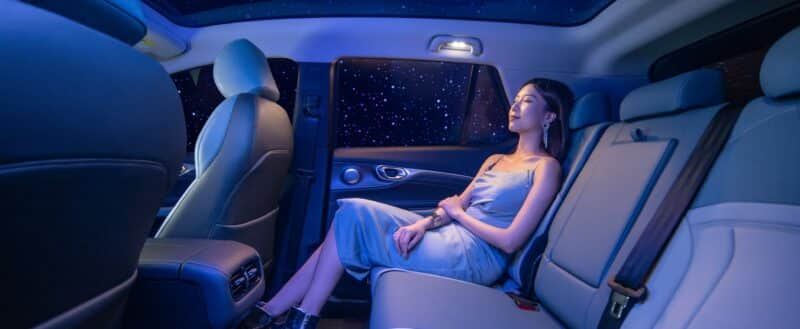 As an annual facelift model, its power system is the most significant upgrade in the 2024 AION V Plus. The car is equipped with a permanent magnet synchronous single motor model TZ190XY105, delivering a maximum power of 180 kW (241 hp). It can accelerate from 0 to 100km/h in 9.5 seconds and achieve a top speed of 185km/h.
Regarding the cruising range, the new car offers three options: 400km, 500km, and 600km, according to NEDC standards. Adding the 400km version lowers the entry barrier for potential buyers. Furthermore, AION utilizes its high-speed battery technology in the new car and equips it with A480 charging piles. These charging piles can provide an additional 200km of battery life after just 5 minutes. The new Aion V Plus has added a V2L external discharge kit. It can meet the needs of users to supply power to other electrical appliances outdoors.
The new car's dimensions remain unchanged, with a length, width, and height of 4650mm, 1920mm, and 1720mm, respectively, and a wheelbase of 2830mm.
In terms of intelligent features, the new AION V Plus is equipped with practical functions such as one-button remote parking, the ADiGO PILOT driving assistance system, and high-speed autonomous cruise control. Aian plans to introduce additional functions, such as theater mode and pet mode, to the vehicle through over-the-air (OTA) upgrades, thereby expanding the application scenarios of the cockpit.
Aian holds a strong position in the pure electric vehicle market. In May of this year, the company achieved sales of over 45,000 units, representing a year-on-year increase of 114%. Aian secured the second-largest EV sales volume in the Chinese market for two consecutive months.