SAIC Maxus announced that its new high-end pickup truck brand called Interstellar (星际 – xīngjì) will officially launch on July 3, 2023. Subsequently, Interstellar will launch a mass-production version of its GST concept pickup truck in 2024, and then another high-end pure electric pickup truck.
In 2022, SAIC Maxus sold more than 191,000 vehicles in China and 220,000 vehicles overseas, which also included pickup trucks and light trucks. Furthermore, it launched a dozen of new models including the MIFA 9, G90, and Territory, covering SUVs, MPVs, RVs, and pickups. Now, it is looking to further expand into the pickup truck market segment.
GST Concept Pickup Truck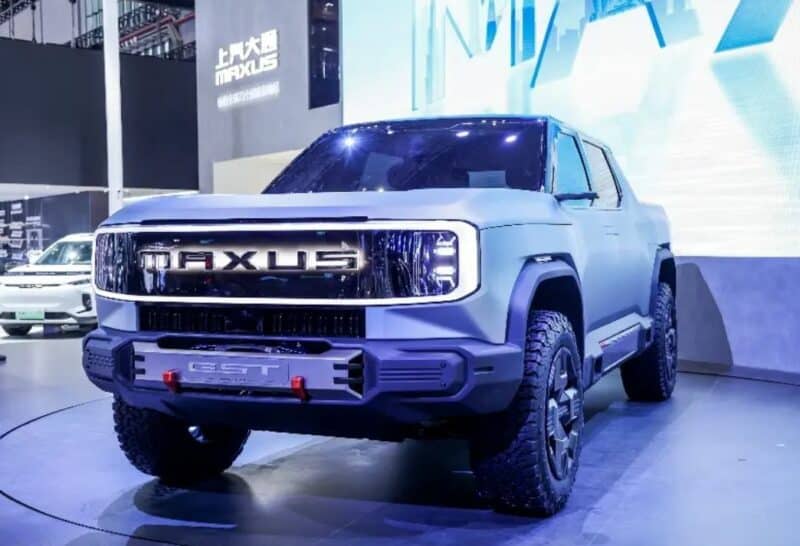 Earlier this year at the 2023 Shanghai Auto Show, SAIC Maxus unveiled the four-seater GST concept pickup truck. The car will be powered by semi-solid-state batteries, enabling it to break into the 1,000 km cruising range. Additionally, it will come with a distributed electric drive system composed of four independent motors with a combined power of 1,000 hp.
Based on previously released photos, the interior looks futuristic with a long rectangular screen that spans from the driver to the co-pilot and a half-moon flat-bottom steering wheel.
Interstellar Pickup Truck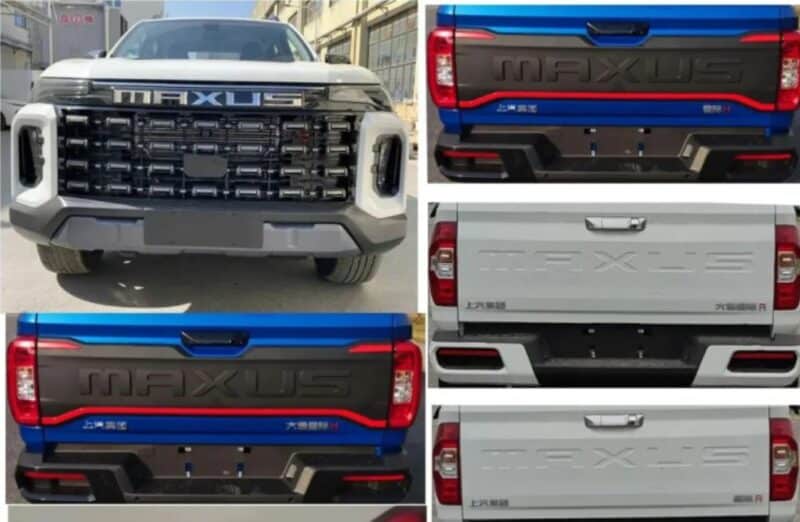 Moreover, earlier this month, SAIC Maxus declared a new pickup truck called Interstellar on the Chinese Ministry of Industry and Information Technology (MIIT) website. Based on the declared images, there will be three models: Interstellar L, Interstellar H, and Interstellar R. Additionally, SAIC Maxus recently filed a patent application with the China National Intellectual Property Administration for a new pickup truck. It was speculated that this patent may be related to Interstellar.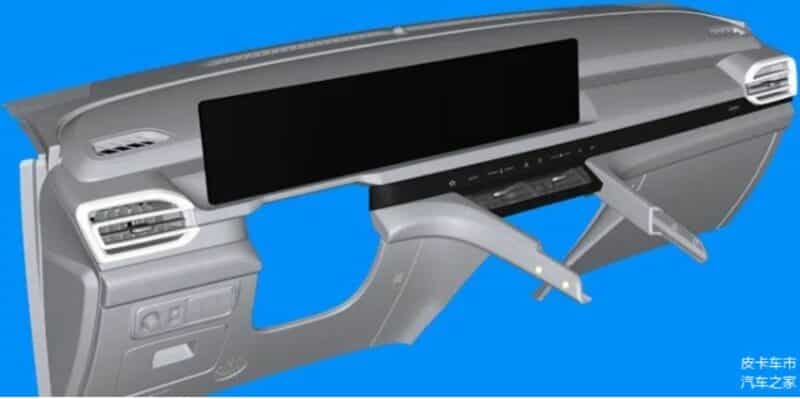 The patent image displayed the interior, which is similar to the GST concept pickup truck's interior with a long rectangular screen. The overall length of the Interstellar pickup is 5365mm or 5680mm. The wheelbase is 3155mm or 3470mm. The body height is 1792mm or 1809mm. The body width is 1900mm or 1960mm. Its departure angle is 28 degrees, 15 degrees, etc. The power will come from a SAIC "π" power engine model SC20M129Q6B, with a maximum power of 103.5 kW and fuel consumption of 8.5L/100km or 8.7L/100km.
We'll watch closely for more information, stay tuned!