On July 1, Zeekr made an official announcement regarding its vehicle sales in June 2023. According to the announcement, Zeekr delivered 10,620 vehicles during the month, representing a remarkable year-on-year increase of 146% and a month-on-month growth of 22%. This marks the fifth consecutive month of growth for Zeekr.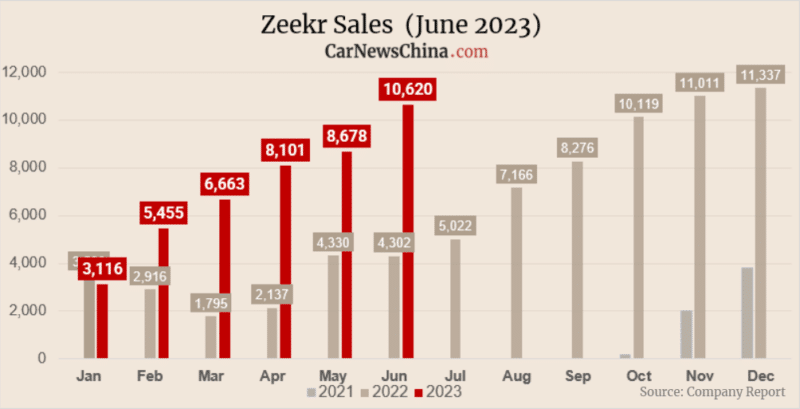 Zeekr is a high-end electric vehicle brand that belongs to Geely. Currently, the brand offers three products: the Zeekr 001 sedan, Zeekr 009 MPV, and the Zeekr X SUV. In the first half of 2023, Zeekr's total sales reached 42,633 units, a significant increase compared to the 19,010 units sold in the same period last year, amounting to a 124% growth.
At the end of June 2023, the information on the official website of Zeekr shows that Zeekr cars have now landed in the European market and are the first to go on sale in Sweden and the Netherlands. The first batch of deliveries is expected to start this year.
About Zeekr X
The latest addition to the Zeekr lineup is the Zeekr X SUV, which began deliveries on June 12 in 25 cities across China. The Zeekr X SUV is available in six colors: Paris brown rice, Athens cloud white, Berlin silver gray, California pink, Sydney bay blue, and hang green. The vehicle features frameless doors, rearview mirrors, and a door handle-free design.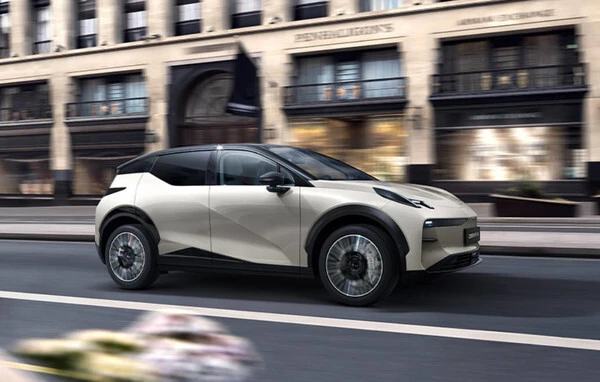 Under CLTC conditions, the range of different versions of Zeekr X is from 500km to 560km. Zeekr X has a maximum power of 200kW – 315kW (272Ps – 428 Ps) and a maximum torque of 343Nm -543Nm
Main competitor
In the Chinese market, Zeekr's main competitor is Tesla. While the starting prices of Zeekr's main products, the Zeekr X and Zeekr 001, are 189,800 yuan (26,100 USD) and 300,000 yuan (41,300 USD), respectively, Tesla's Model 3 and Model Y have starting prices of 231,900 yuan (31,900 USD) and 263,900 yuan (36,300 USD) in China. There is some overlap between the two brands in the price range.
However, it's important to note that there is still a significant gap between the sales figures of Zeekr and Tesla. From January to May 2023, Zeekr sold 32,013 vehicles in China, while Tesla sold 219,893 vehicles during the same period.