On July 2, Huawei-backed EV manufacturer AITO unveiled a new Standard Edition of its AITO M5 SUV. The pre-sale price starts at 259,800 yuan (35,800 USD) for the rear-wheel drive model and 279,800 yuan (38,500 USD) for the four-wheel drive model. The new car has been upgraded in its appearance, interior, and power configurations compared to the current M5. Delivery is expected to start in August. AITO is a joint venture between Huawei and Seres.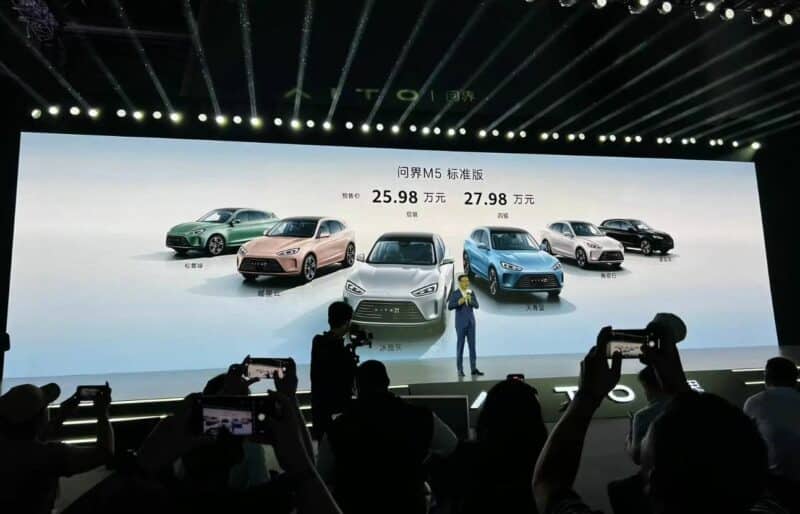 The Standard Edition is available in six exterior colors and is equipped with a level 2 advanced driving assistance system supported by 3 millimeter-wave radars, 12 ultrasonic radars, and 5 cameras, to realize automatic emergency braking, lane keep assist, remote parking assist, and adaptive cruise control. AITO also claims that the new car comes standard with the Huawei DATS (Dynamic Adaptive Torque System) to control the lateral and longitudinal shaking of the car body through distributed torque.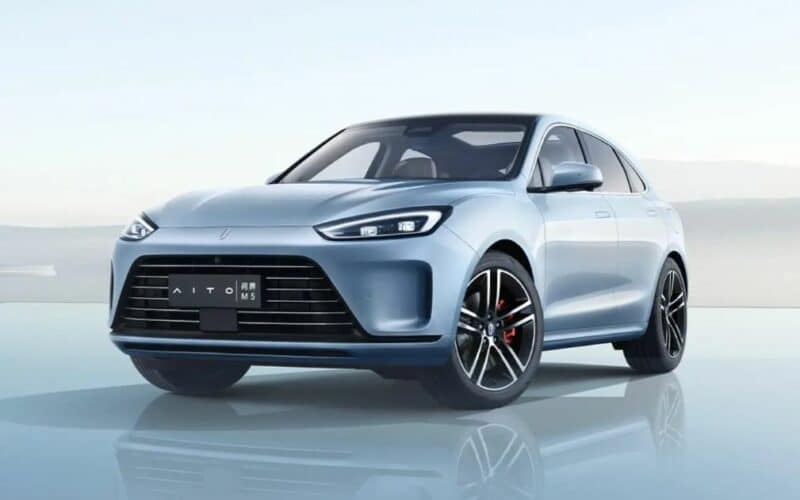 In terms of appearance, the front face has a dual-lens LED headlight group, the AITO brand logo in the rear can be lit up, and the side has pop-out door handles. The car's coefficient of drag is reduced from 0.32Cd to 0.29Cd. The car runs on new 20-inch double five-spoke wheels with red calipers. Additionally, the reverse camera now has a self-cleaning function, which can remove mud, dust, and other impurities automatically.

Coming to the interior, it adopts a simple cockpit with an instrument panel and a floating central control screen. Referencing the current M5, the instrument screen is 10.25 inches and the central control screen is 15.6 inches. The operating system is undoubtedly the Huawei Harmony OS 3.0.

The center console is upgraded to have two cup holders and dual wireless charging pads. The sound system comes from Huawei Sound.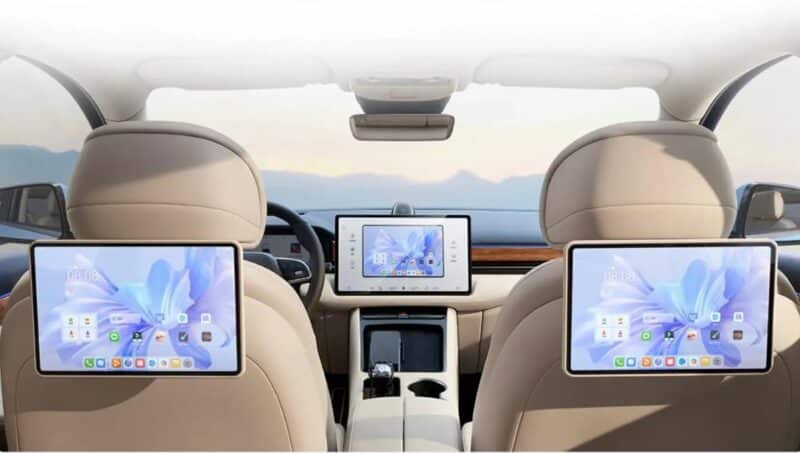 Additionally, passengers in the rear row have access to tablets that hang on the back of the front row seats. The Huawei MagLinkTM interface allows multiple device linkage and content sharing inside the car. For example, a parent sitting in the front row can control the content of the tablet that the child watches on the other tablet.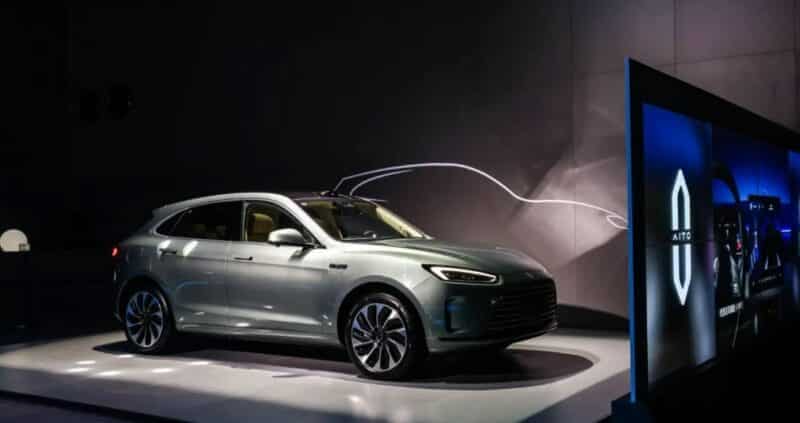 Built based on the Huawei DriveONE ePowertrain platform, AITO M5 Standard Edition is powered by a hybrid system consisting of a 1.5T hybrid engine and an electric motor. The four-wheel drive outputs 365 kW and 675 Nm, and takes 4.4 seconds to accelerate from 0 – 100 km/h. The rear-wheel drive outputs 200 kW and 360 Nm, and takes 7.1 seconds to accelerate from 0 – 100 km/h. The battery pack capacity is 40 kWh, giving it a CLTC cruising range of 260 km. The CLTC comprehensive cruising range can reach 1455 km with a full tank and full charge. The fuel consumption is as low as 4.87L/100km.
Source: AITO